☕️ Hi guys, I hope you're having a wonderful day!. here I am with a new WWW Wednesday (originally hosted by A Daily Rhythm and revived by Taking on a World of Words, where I'll share with you the books that I've finished, my current and upcoming readings, and so chat a little about them☕️
THIS MEME TRIES TO ANSWER THE FOLLOWING THREE QUESTIONS:
WHAT ARE YOU CURRENTLY READING?
WHAT DID YOU FINISH RECENTLY READING?
WHAT DO YOU THINK YOU'LL READ NEXT?
---
☕️ Shifting Shadows (Narun, #2) by M.J. Bavis
I just started on this one, but I hope to get a little more into it once you read this. As always, I'm trying to have several posts already written because I'm dedicating a lot to NaNo, so it's being a challenge to find the time to read, but at the same time I'm trying to do what I can and be happy with it regardless of the results.
So far I like this book, I had already enjoyed the first one a lot and I'm happy to find the same urban tone in this sequel, I think it's quite easy to read, and I hope it continues to be so.
| Goodreads | Narun #1 Book Review |
---
☕️ War of the Twin Swords by Julia Goldhirsh
I'm going about 20% into this book and although I like some factors I don't think it is my type of reading, I think the information is provided in a rush way at times and I would love a little more construction of scenarios. But even so, I have faith with this one, I'll not give up, because I see the potential and it's also an ARC so I'll not abandon it, I trust that gets more solid as I advance into it.
| Goodreads |
---
☕️ A Wind From the Rift (The Price of Magic #2) by Bonnie Wynne
And this is when I can say that I'm very proud of myself, because even though I have a thousand things happening in my life this month, here I'm being able to bring literary content for you.
I'm super pleased to have read this book, I liked it a lot, I think that for being a dark fantasy that plays a lot with the mind of the main character it has been, luckily for me, very easy to read. I think the author is very talented when it comes to writing and with this sequel, she has given us an intense plot with very well created characters, and even when there are many magical aspects happening all the time, the human aspect is never lost within this fantasy. It's a solid book, very well done and I enjoyed reading it.
| Goodreads | The Price of Magic #1 Book Review |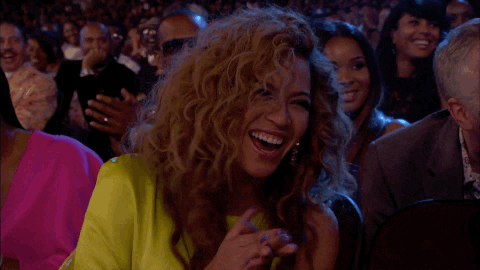 ---
☕️ The Shadowverse: Vengeance by J.C. Gallo
Another of my ARCs that I'm very happy to have been able to read this month, I really want to focus on all my ARCs for this year during this year, you know? and thus go into 2021 with only my ARCs from that year, so… so far my mission is going quite well.
The Shadowverse books are very entertaining to read, I can talk about both the first book and its sequel because both are super dynamic and have solid action scenes. While the author gives you a lot of adventure in a plot with superheroes and supervillains, he also gives you some very well accomplished aspects with respect to the supernatural and sci-fi aspects.
It's been a lot of fun reading the sequel, I'm not usually the biggest fan of superhero plots, but this one works quite well.
| Goodreads | The Shadowverse #1 Book Review |
---
Following what I have been doing during the month, I hope to continue reading my ARCS, I know I was planning a re-reading, but I don't really see it that possible right now. Maybe I'll leave it for December, which I plan to be a relaxed month overall.
So, no doubt, Fantastic Tales of Nothing & The Cousins will be my next readings of the month, I'm going with a good reading pace so far but I don't plan to rush it, I'll read slow if I have to, and that's fine. I'm quite excited to read both, though, I'm very curious as they both sound great, so we'll see!
---
CREDITS FOR THE SOURCE OF THE ORIGINAL IMAGE HERE
☕️ What are you currently reading? & Have you heard about any of these books or about their authors?

☕️
Let me know EVERYTHING in the comments, you know that I love to know what you think❤️