💻 Hi, guys! I hope you're having a beautiful day enjoying all your reading & having a wonderful writing process (if you write, of course) ❤️ Today I'm super excited because I've come with the first part of a series of posts that I'll be starting and will last throughout November, where my plan is to share with you all my experience participating for the first time in NaNoWriMo (National Novel Writing Month), both my good moments and my not so good ones, my writing process, what kind of project I'm working on and simply put all my feelings here to be able to chat a little with you about how I'm feeling and how my progress is going. 😊 
I think that sharing my creative process could be something super positive for me, one of my main goals is to be able to learn while also beginning to know myself more deeply as a writer.
With these posts, I hope we can not only talk about my own process, but I'm dying to know everything you can reveal about your own projects, so don't hesitate to tell me everything about how you're doing and leave any link to your own writing posts so we can all check them out. We're going to support each other, that's the most important thing. 👏🏻
I also want you to know that I'm absolutely open to any type of criticism and above all advice, if it's with love and respect, everything is welcome, I'm here to grow and learn, so it would be very useful to have all the information & opinions I can. 😍
These Sunday posts will be super informal, in fact, I don't have any kind of structure designed for them, I like to structure my posts, but this time I'll go with the flow and with what feels good every week, the important thing is that you're here to support me and you know that I will always be here to support you. 🥰
I hope you enjoy this mini-series, that it's something that can serve you in some way too, and that's it, I LOVE you, thank you for always being there for me & without further ado, LET'S START! 💻 
I think the best way to start is to tell you a little about what my project is about, so here we go, I've never explained it to anyone but my boyfriend, that for obvious reasons must put up with me all day talking about it lol.
I named my project Wisteria Project because it's the name of the island where my story takes place, even so, this doesn't mean that if this ever becomes a book it will be named like that, probably not. The name of the Island came to me one day when I was looking for some ideas for the novel, ideas that I never use, but I adored the name so I kept it. If you search on Google, you'll see that it is a type of Japanese flower, but that has nothing to do with my story.
So, my book is about an 18-year-old girl named Effie Marten who decides to travel against her father's wishes to Wisteria Island from Argentina, where she has been raised all her life, in order to learn more about her mother who died when she was just a baby.
Effie is not only following a great desire to connect with the Scottish part of her family, but she's also doing it to try to understand why her father has kept her in the shadows over her mother all her life.
Once on the island, she's in awe of the beauty of the place but disturbed by its legends & myths which say that the place served centuries ago as the refuge of two powerful witches hunted to be tried and executed.
Although Effie doesn't believe in all these things and although it's difficult for her to understand the strange behaviors of the people and the founding families, she won't let anything interrupt her mission there, but once her visit in Wisteria extends she'll be besieged by strange nightmares and auditory hallucinations that begin to drag her into the heart of the island and the immensity of the forests that surround the town.
So that would be my main idea, let me know what you think, I would love to know! I think I want it to be within the genre of mystery, but at the same time, I want it to have a magical, paranormal and creepy touch. If I had to compare my project in a combination I would say something like the works of Rory Powers & Shea Ernshaw combined with touches of Bly Manor, that would be what I'm aiming at, of course, it's not like I'm putting myself at the level of those wonderful works, but they're a great inspiration for me. I still have a lot to develop, but I've had the same plot idea for at least a year and recently the idea of developing it more seriously grew in me, I think especially because in October I've been reading books very similar to my project idea and also watching horror movies and series that inspired me a lot to create the atmosphere that I want to give to my book and also above all, I've found nice pacing in the progress that I want my plot to have.
---
I think I'm doing quite well in my writing process, especially in terms of word numbers, when I'm writing this is a day before you see it so I probably now have more written words, but at the moment as you can see in the image, I'm going a little over 11k words which is incredible to me!
I think the process of sitting down to write was almost therapeutic in a way, I found myself writing a lot more than I thought I would and I hope this writing pace continues to be just as good for the rest of the weeks.
Personally, I'm going for the challenge of 50k words, but I'm taking it easy, as it's the first time I participate if I don't achieve it I will not be very hard on myself, the idea is to put my idea in words at last and that's already a GREAT achievement in itself.
I realized that I'm learning a lot about myself and I like that, because now that I know more about my weaknesses I'll be able to practice and learn more until I do better.
I think that learning is a great thing about participating in NaNo for me, and it's also a way of telling myself "I knew you could do it!"
The simple fact of writing every day and also combining that with checking how other people are doing, has been super inspiring for me, I love hearing about other projects and seeing how they'll go, makes me feel very proud for all of us and the work we're doing
---
I've learned a lot during this week by observing what I write, and I've realized that I'm atrocious with descriptions of places, I don't know why, I don't feel that I can adequately develop a scene so that it ends feeling completely atmospheric, maybe I'll have to look more synonyms of words or something like that, but I know it's something I should practice more. For now, I continue writing if I feel like creating another scene, and I know that later I'll return to correct that and give more clarity and words to each previous scene that requires it.
I know I'm not writing to make it perfect, I have it very clear and it makes me feel much more relaxed. But I think it's important to identify in which areas I need to work more.
I'm quite pleased with my character creation, at least in my head it sounds great lol. I've chosen to tell this story in first person because I believe that it's the most appropriate way to tell it since I want the reader to put themselves in Effie's shoes and discover the truth along with her. It's a challenge at times, but I think I feel pretty comfortable with the perspective I've taken.
---
CREDITS FOR THE SOURCE OF THE ORIGINAL IMAGE HERE
I'm planning on doing maybe an aesthetic for my project next time, so let me know if it's something you'd like to see. ❤️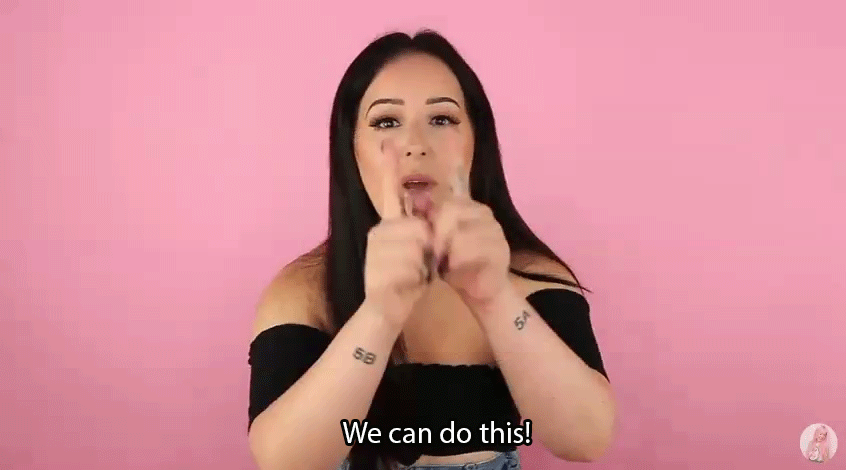 I hope you're having a great weekend and have an even better week! 😊
 🌿 Now it's your turn to share with me, Are you taking part in the NaNoWriMo? What project do you work on? & tell me, How are you doing? I want to know everything, I can't wait to chat with you in the comments. 🌿