☀️ Hi guys, I hope you're having an incredible day, full of good readings & beautiful moments! ❤️ Today I'm super excited to finally come to share with you my finalized PRIORITY LIST with all the books that I'll be prioritizing from now on when creating my monthly TBRs. 👏🏻 As you already know, because you're always there to support all my crazy ideas (I LOVE YOU! 😍 ), I had created, a couple of months ago, a series of posts called "Colorful Bookish Sundays" where I was trying to organize the books in my TBR, each Sunday I shared with you 15 books of different colors of which 5 are high in my TBR, which means that I'm dying to read them and they sound wonderful, but I set myself the challenge of choosing only 2 each Sunday to add to this one that's my list of priorities and thus begin to read them every month. 😊
I had a lot of fun, I was a little sad that this series has come to an end, but I'm excited about everything that will come, THANK YOU SO MUCH for joining me and supporting my series, it means a lot to me, I also love to be able to chat with you about books, it's always my main goal.❤️
So now that I've finished organizing my TBR, I've been able to create this list that has 20 books which I'll be, obviously, prioritizing in the coming months. My main goal is to finish reading all of them before adding anything else to this list, I see this as a goal for 2021 and that's fine, I already have my TBRs quite created for the next 2 months, so I'll be using this list more for next year, I think it's a more realistic goal for me.
I'm super excited to share my list with you, you know I want to know everything you think about these books in the comments below, so don't hesitate to let me know! 🥺 I hope you enjoy the post, that maybe you can find new readings & without further ado, let's get started! ☀️
☀️ 1- A Phoenix First Must Burn by Patrice Caldwell
Sixteen tales by bestselling and award-winning authors that explore the Black experience through fantasy, science fiction, and magic.
Evoking Beyoncé's Lemonade for a teen audience, these authors who are truly Octavia Butler's heirs, have woven worlds to create a stunning narrative that centers Black women and gender nonconforming individuals. A Phoenix First Must Burn will take you on a journey from folktales retold to futuristic societies and everything in between. Filled with stories of love and betrayal, strength and resistance, this collection contains an array of complex and true-to-life characters in which you cannot help but see yourself reflected. Witches and scientists, sisters and lovers, priestesses and rebels: the heroines of A Phoenix First Must Burn shine brightly. You will never forget them.
Authors include Elizabeth Acevedo, Amerie, Dhonielle Clayton, Jalissa Corrie, Somaiya Daud, Charlotte Davis, Alaya Dawn Johnson, Justina Ireland, Danny Lore, L.L. McKinney, Danielle Paige, Rebecca Roanhorse, Karen Strong, Ashley Woodfolk, and Ibi Zoboi.
| Goodreads |
---
☀️ 2- Lovely War by Julie Berry
A sweeping, multi-layered romance with a divine twist, by the Printz Honor-winning author of The Passion of Dolssa, set in the perilous days of World Wars I and II. It's 1917, and World War I is at its zenith when Hazel and James first catch sight of each other at a London party. She's a shy and talented pianist; he's a newly minted soldier with dreams of becoming an architect. When they fall in love, it's immediate and deep–and cut short when James is shipped off to the killing fields. Aubrey Edwards is also headed toward the trenches. A gifted musician who's played Carnegie Hall, he's a member of the 15th New York Infantry, an all-African-American regiment being sent to Europe to help end the Great War. Love is the last thing on his mind. But that's before he meets Colette Fournier, a Belgian chanteuse who's already survived unspeakable tragedy at the hands of the Germans. Thirty years after these four lovers' fates collide, the Greek goddess Aphrodite tells their stories to her husband, Hephaestus, and her lover, Ares, in a luxe Manhattan hotel room at the height of World War II. She seeks to answer the age-old question: Why are Love and War eternally drawn to one another? But her quest for a conclusion that will satisfy her jealous husband uncovers a multi-threaded tale of prejudice, trauma, and music and reveals that War is no match for the power of Love.
| Goodreads |
---
☀️ 3- The Kiss of Deception (The Remnant Chronicles #1) by Mary E. Pearson
In a society steeped in tradition, Princess Lia's life follows a preordained course. As First Daughter, she is expected to have the revered gift of sight—but she doesn't—and she knows her parents are perpetrating a sham when they arrange her marriage to secure an alliance with a neighboring kingdom—to a prince she has never met.
On the morning of her wedding, Lia flees to a distant village. She settles into a new life, hopeful when two mysterious and handsome strangers arrive—and unaware that one is the jilted prince and the other an assassin sent to kill her. Deception abounds, and Lia finds herself on the brink of unlocking perilous secrets—even as she finds herself falling in love.
| Goodreads |
---
☀️ 4- Mexican Gothic by Silvia Moreno-Garcia
An isolated mansion. A chillingly charismatic aristocrat. And a brave socialite drawn to expose their treacherous secrets. . . .
From the author of Gods of Jade and Shadow comes a novel set in glamorous 1950s Mexico.
After receiving a frantic letter from her newlywed cousin begging for someone to save her from a mysterious doom, Noemí Taboada heads to High Place, a distant house in the Mexican countryside. She's not sure what she will find – her cousin's husband, a handsome Englishman, is a stranger, and Noemí knows little about the region.
Noemí is also an unlikely rescuer: She's a glamorous debutante, and her chic gowns and perfect red lipstick are more suited for cocktail parties than amateur sleuthing. But she's also tough and smart, with an indomitable will, and she is not afraid: not of her cousin's new husband, who is both menacing and alluring; not of his father, the ancient patriarch who seems to be fascinated by Noemí; and not even of the house itself, which begins to invade Noemi's dreams with visions of blood and doom.
Her only ally in this inhospitable abode is the family's youngest son. Shy and gentle, he seems to want to help Noemí but might also be hiding dark knowledge of his family's past. For there are many secrets behind the walls of High Place. The family's once colossal wealth and faded mining empire kept them from prying eyes, but as Noemí digs deeper she unearths stories of violence and madness.
And Noemí, mesmerized by the terrifying yet seductive world of High Place, may soon find it impossible to ever leave this enigmatic house behind.
| Goodreads | I ALREADY READ IT! |
---
☀️ 5- Unravel the Dusk (The Blood of Stars #2) by Elizabeth Lim
Maia Tamarin's journey to sew the dresses of the sun, the moon and the stars has taken a grievous toll. She returns to a kingdom on the brink of war. The boy she loves is gone, and she is forced to don the dress of the sun and assume the place of the emperor's bride-to-be to keep the peace.
But the war raging around Maia is nothing compared to the battle within. Ever since she was touched by the demon Bandur, she has been changing . . . glancing in the mirror to see her own eyes glowing red, losing control of her magic, her body, her mind. It's only a matter of time before Maia loses herself completely, but she will stop at nothing to find Edan, protect her family, and bring lasting peace to her country.
YA fantasy readers will love the sizzling forbidden romance, mystery, and intrigue of Unravel the Dusk.
| Goodreads |
---
☀️ 6- Tunnel of Bones (Cassidy Blake #2) by Victoria Schwab
Trouble is haunting Cassidy Blake . . . even more than usual.
She (plus her ghost best friend, Jacob, of course) are in Paris, where Cass's parents are filming their TV show about the world's most haunted cities. Sure, it's fun eating croissants and seeing the Eiffel Tower, but there's true ghostly danger lurking beneath Paris, in the creepy underground Catacombs.
When Cass accidentally awakens a frighteningly strong spirit, she must rely on her still-growing skills as a ghosthunter — and turn to friends both old and new to help her unravel a mystery. But time is running out, and the spirit is only growing stronger.
And if Cass fails, the force she's unleashed could haunt the city forever.
| Goodreads | I ALREADY READ IT! |
---
☀️ 7- Nyxia (The Nyxia Triad #1) by Scott Reintgen
What would you be willing to risk for a lifetime of fortune?
Emmett Atwater isn't just leaving Detroit; he's leaving Earth. Why the Babel Corporation recruited him is a mystery, but the number of zeroes on their contract has him boarding their lightship and hoping to return to Earth with enough money to take care of his family.
Forever.
Before long, Emmett discovers that he is one of ten recruits, all of whom have troubled pasts and are a long way from home. Now each recruit must earn the right to travel down to the planet of Eden—a planet that Babel has kept hidden—where they will mine a substance called Nyxia that has quietly become the most valuable material in the universe.
But Babel's ship is full of secrets. And Emmett will face the ultimate choice: win the fortune at any cost, or find a way to fight that won't forever compromise what it means to be human.
| Goodreads |
---
☀️ 8- The Guinevere Deception (Camelot Rising #1) by Kiersten White
From New York Times bestselling author Kiersten White comes a new fantasy series reimagining the Arthurian legend, set in the magical world of Camelot.
There was nothing in the world as magical and terrifying as a girl.
Princess Guinevere has come to Camelot to wed a stranger: the charismatic King Arthur. With magic clawing at the kingdom's borders, the great wizard Merlin conjured a solution–send in Guinevere to be Arthur's wife . . . and his protector from those who want to see the young king's idyllic city fail. The catch? Guinevere's real name–and her true identity–is a secret. She is a changeling, a girl who has given up everything to protect Camelot.
To keep Arthur safe, Guinevere must navigate a court in which the old–including Arthur's own family–demand things continue as they have been, and the new–those drawn by the dream of Camelot–fight for a better way to live. And always, in the green hearts of forests and the black depths of lakes, magic lies in wait to reclaim the land. Arthur's knights believe they are strong enough to face any threat, but Guinevere knows it will take more than swords to keep Camelot free.
Deadly jousts, duplicitous knights, and forbidden romances are nothing compared to the greatest threat of all: the girl with the long black hair, riding on horseback through the dark woods toward Arthur. Because when your whole existence is a lie, how can you trust even yourself?
| Goodreads |
---
☀️ 9- Burn Our Bodies Down by Rory Power
From the author of the New York Times bestseller Wilder Girls comes a new twisty thriller about a girl whose past has always been a mystery—until she decides to return to her mother's hometown . . . where history has a tendency to repeat itself.
Ever since Margot was born, it's been just her and her mother. No answers to Margot's questions about what came before. No history to hold on to. No relative to speak of. Just the two of them, stuck in their run-down apartment, struggling to get along.
But that's not enough for Margot. She wants family. She wants a past. And she just found the key she needs to get it: A photograph, pointing her to a town called Phalene. Pointing her home. Only, when Margot gets there, it's not what she bargained for.
Margot's mother left for a reason. But was it to hide her past? Or was it to protect Margot from what's still there?
The only thing Margot knows for sure is there's poison in their family tree, and their roots are dug so deeply into Phalene that now that she's there, she might never escape.
| Goodreads | I ALREADY READ IT! |
---
☀️ 10- Felix Ever After by Kacen Callender
From Stonewall and Lambda Award-winning author Kacen Callender comes a revelatory YA novel about a transgender teen grappling with identity and self-discovery while falling in love for the first time.
Felix Love has never been in love—and, yes, he's painfully aware of the irony. He desperately wants to know what it's like and why it seems so easy for everyone but him to find someone. What's worse is that, even though he is proud of his identity, Felix also secretly fears that he's one marginalization too many—Black, queer, and transgender—to ever get his own happily-ever-after.
When an anonymous student begins sending him transphobic messages—after publicly posting Felix's deadname alongside images of him before he transitioned—Felix comes up with a plan for revenge. What he didn't count on: his catfish scenario landing him in a quasi–love triangle….
But as he navigates his complicated feelings, Felix begins a journey of questioning and self-discovery that helps redefine his most important relationship: how he feels about himself.
Felix Ever After is an honest and layered story about identity, falling in love, and recognizing the love you deserve.
| Goodreads |
---
☀️ 11- The Priory of the Orange Tree by Samantha Shannon
A world divided.
A queendom without an heir.
An ancient enemy awakens.
The House of Berethnet has ruled Inys for a thousand years. Still unwed, Queen Sabran the Ninth must conceive a daughter to protect her realm from destruction—but assassins are getting closer to her door.
Ead Duryan is an outsider at court. Though she has risen to the position of lady-in-waiting, she is loyal to a hidden society of mages. Ead keeps a watchful eye on Sabran, secretly protecting her with forbidden magic.
Across the dark sea, Tané has trained all her life to be a dragonrider, but is forced to make a choice that could see her life unravel.
Meanwhile, the divided East and West refuse to parley, and forces of chaos are rising from their sleep.
| Goodreads |
---
☀️ 12- Beach Read by Emily Henry
A romance writer who no longer believes in love and a literary writer stuck in a rut engage in a summer-long challenge that may just upend everything they believe about happily ever afters.
Augustus Everett is an acclaimed author of literary fiction. January Andrews writes bestselling romance. When she pens a happily ever after, he kills off his entire cast.
They're polar opposites.
In fact, the only thing they have in common is that for the next three months, they're living in neighboring beach houses, broke, and bogged down with writer's block.
Until, one hazy evening, one thing leads to another and they strike a deal designed to force them out of their creative ruts: Augustus will spend the summer writing something happy, and January will pen the next Great American Novel. She'll take him on field trips worthy of any rom-com montage, and he'll take her to interview surviving members of a backwoods death cult (obviously). Everyone will finish a book and no one will fall in love. Really.
| Goodreads |
---
☀️ 13- Night of the Dragon (Shadow of the Fox #3) by Julie Kagawa
Kitsune shapeshifter Yumeko has given up the final piece of the Scroll of a Thousand Prayers in order to save everyone she loves from imminent death. Now she and her ragtag band of companions must journey to the wild sea cliffs of Iwagoto in a desperate last-chance effort to stop the Master of Demons from calling upon the Great Kami dragon and making the wish that will plunge the empire into destruction and darkness.
Shadow clan assassin Kage Tatsumi has regained control of his body and agreed to a true deal with the devil — the demon inside him, Hakaimono. They will share his body and work with Yumeko and their companions to stop a madman and separate Hakaimono from Tatsumi and the cursed sword that had trapped the demon for nearly a millennium.
But even with their combined skills and powers, this most unlikely team of heroes knows the forces of evil may be impossible to overcome. And there is another player in the battle for the scroll, a player who has been watching, waiting for the right moment to pull strings that no one even realized existed… until now.
Master storyteller Julie Kagawa concludes the enthralling journey into the heart of the fantastical Empire of Iwagoto in the third book of the Shadow of the Fox trilogy. As darkness rises and chaos reigns, a fierce kitsune and her shadowy protector will face down the greatest evil of all. A captivating fantasy for fans of Sabaa Tahir, Sarah J. Maas and Marie Lu.
| Goodreads |
---
☀️ 14- Cinderella Is Dead by Kalynn Bayron
It's 200 years after Cinderella found her prince, but the fairy tale is over. Teen girls are now required to appear at the Annual Ball, where the men of the kingdom select wives based on a girl's display of finery. If a suitable match is not found, the girls not chosen are never heard from again.
Sixteen-year-old Sophia would much rather marry Erin, her childhood best friend, than parade in front of suitors. At the ball, Sophia makes the desperate decision to flee, and finds herself hiding in Cinderella's mausoleum. There, she meets Constance, the last known descendant of Cinderella and her step sisters. Together they vow to bring down the king once and for all–and in the process, they learn that there's more to Cinderella's story than they ever knew . . .
This fresh take on a classic story will make readers question the tales they've been told, and root for girls to break down the constructs of the world around them.
| Goodreads |
---
☀️ 15- The Poppy War (The Poppy War #1) by R.F. Kuang
When Rin aced the Keju — the Empire-wide test to find the most talented youth to learn at the Academies — it was a shock to everyone: to the test officials, who couldn't believe a war orphan from Rooster Province could pass without cheating; to Rin's guardians, who believed they'd finally be able to marry her off and further their criminal enterprise; and to Rin herself, who realized she was finally free of the servitude and despair that had made up her daily existence. That she got into Sinegard — the most elite military school in Nikan — was even more surprising.But surprises aren't always good.Because being a dark-skinned peasant girl from the south is not an easy thing at Sinegard. Targeted from the outset by rival classmates for her color, poverty, and gender, Rin discovers she possesses a lethal, unearthly power — an aptitude for the nearly-mythical art of shamanism. Exploring the depths of her gift with the help of a seemingly insane teacher and psychoactive substances, Rin learns that gods long thought dead are very much alive — and that mastering control over those powers could mean more than just surviving school. For while the Nikara Empire is at peace, the Federation of Mugen still lurks across a narrow sea. The militarily advanced Federation occupied Nikan for decades after the First Poppy War, and only barely lost the continent in the Second. And while most of the people are complacent to go about their lives, a few are aware that a Third Poppy War is just a spark away. Rin's shamanic powers may be the only way to save her people. But as she finds out more about the god that has chosen her, the vengeful Phoenix, she fears that winning the war may cost her humanity … and that it may already be too late.
| Goodreads |
---
☀️ 16- Cracked Up to Be by Courtney Summers
When "Perfect" Parker Fadley starts drinking at school and failing her classes, all of St. Peter's High goes on alert. How has the cheerleading captain, girlfriend of the most popular guy in school, consummate teacher's pet, and future valedictorian fallen so far from grace? Parker doesn't want to talk about it. She'd just like to be left alone, to disappear, to be ignored. But her parents have placed her on suicide watch and her conselors are demanding the truth. Worse, there's a nice guy falling in love with her and he's making her feel things again when she'd really rather not be feeling anything at all. Nobody would have guessed she'd turn out like this. But nobody knows the truth. Something horrible has happened, and it just might be her fault.
| Goodreads |
---
☀️ 17- The Only Good Indians by Stephen Graham Jones
A tale of revenge, cultural identity, and the cost of breaking from tradition in this latest novel from the Jordan Peele of horror literature, Stephen Graham Jones.
Seamlessly blending classic horror and a dramatic narrative with sharp social commentary, The Only Good Indians follows four American Indian men after a disturbing event from their youth puts them in a desperate struggle for their lives. Tracked by an entity bent on revenge, these childhood friends are helpless as the culture and traditions they left behind catch up to them in a violent, vengeful way.
| Goodreads |
---
☀️ 18- Don't Look for Me by Wendy Walker
One night, Molly Clarke walked away from her life. The car abandoned miles from home. The note found at a nearby hotel. The shattered family that couldn't be put back together. It happens all the time. Women disappear, desperate to leave their lives behind and start over. She doesn't want to be found. Or at least, that's the story. But is that what really happened to Molly Clarke?
The night Molly disappeared began with a storm, running out of gas, and a man in a truck offering her a ride to town. With him is a little girl who reminds her of the daughter she lost years ago. It feels like a sign. And Molly is overcome with the desire to be home, with her family—no matter how broken it is. She accepts the ride. But when the doors are locked shut, Molly begins to suspect she has made a terrible mistake.
When a new lead comes in after the search has ended, Molly's daughter, Nicole, begins to wonder. Nothing about her mother's disappearance makes sense.
Nicole returns to the small, desolate town where her mother was last seen to find the truth. The locals are kind and eager to help. The innkeeper. The bartender. Even the police. Until secrets begin to reveal themselves and she comes closer to the truth about that night—and the danger surrounding her.
| Goodreads |
---
☀️ 19- The Iron Raven (The Iron Fey: Evenfall #1) by Julie Kagawa
You may have heard of me…
Robin Goodfellow. Puck. Prankster, joker, raven, fool… King Oberon's right-hand jester from A Midsummer Night's Dream. The legends are many, but the truth will now be known as never before, as Puck finally tells his own story and faces a threat to the lands of Faery and the human world unlike any before.
With the Iron Queen Meghan Chase and her prince consort, Puck's longtime rival Ash, and allies old and new by his side, Puck begins a fantastical and dangerous adventure not to be missed or forgotten.
| Goodreads |
---
☀️ 20- Labyrinth Lost (Brooklyn Brujas #1) by Zoraida Córdova
Nothing says Happy Birthday like summoning the spirits of your dead relatives.
Alex is a bruja, the most powerful witch in a generation…and she hates magic. At her Deathday celebration, Alex performs a spell to rid herself of her power. But it backfires. Her whole family vanishes into thin air, leaving her alone with Nova, a brujo boy she can't trust. A boy whose intentions are as dark as the strange marks on his skin.
The only way to get her family back is to travel with Nova to Los Lagos, a land in-between, as dark as Limbo and as strange as Wonderland…
| Goodreads |
---
ORIGINAL BACKGROUND IMAGE HERE
I hope you liked the post, friends, thank you SO much again for joining me in the process of creating this list every Sunday, you're INCREDIBLE!

❤️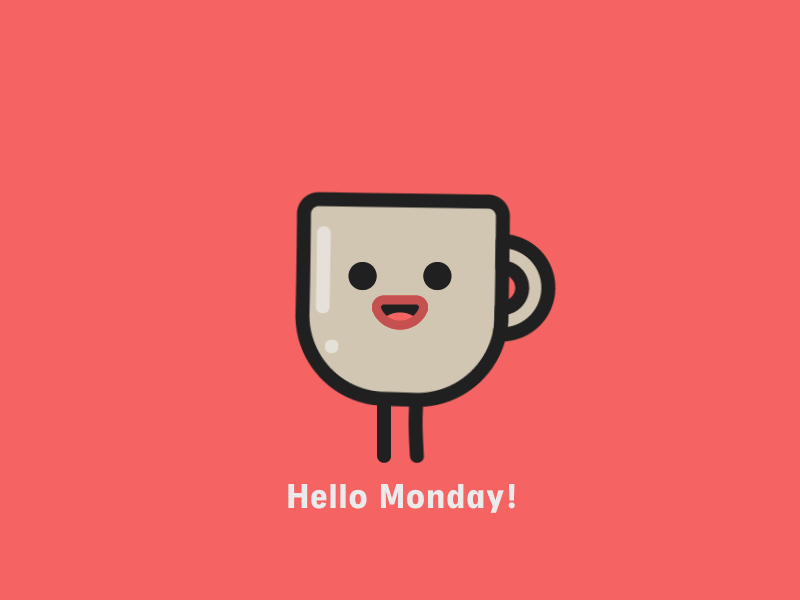 ☀️

Question Time!

Have you read any of these books? & Do you have a priority list? Would you like to create one?

Let me know everything in the comments, you know that I LOVE to know your thoughts

☀️