⚡️ Hi guys, I hope you're having an AMAZING day, full of good readings! 💞 Today I bring you another discussion post! (super excited), It's something that really makes me happy to have started doing this year and I don't want to start without thanking you for the support you have given me in my previous posts, it means the world to me. So, I love checking out this type of posts around the blogosphere, so I think it could be fun to start writing them myself and share with you so we can all talk about different topics related to the literary world, books & blogging.
Today I come with a discussion post in which I've thought a lot, in fact, I think it will be one of those posts that are difficult to put into words, but one of those in which I've put all the best of me and all my energy to try to help you in your daily routine and give you something that's useful to you. 🥰 Today we'll talk about how to balance blogging, writing & reading with our daily life. I think many of us struggle every day to find that perfect balance between all the things we love to do, but without leaving aside our so valuable social life or worldly life that also offers us so many wonderful things, I've been there and I'm still there some days, I'll not lie to you lol, so I thought I could share with you a little about my personal experience on the subject, how I've handled it and how I've evolved in my search to find a balance & I also want to give you the 5 most important tips for me, which have helped me to maintain a more mentally healthy daily life, where I can feel fulfilled without dying in the attempt. 👏🏻
As always, these tips are those that have worked for me, I'm not the owner of the absolute truth nor do I have the magic formula to lead the perfect life, but I've thought a lot about this issue and I think I've been able to build a list with very important points to follow when looking for a healthy balance, so I'm more than happy to share them with you today. Plus: I have a super important message for you at the end that I hope will give you a lot of hope & positive energy. 😍
If you want to check more of my discussion posts, here they are: The first is all about Book Reviews, the second is all about The Meaning of being an International Book Blogger, the third one is all about Rating Systems, in the fourth one we talk about The Pressure of Blogging, we talked about the terrifying Reading Slumps as well & Last but not least, I share with you my 5 Things I Wish I Knew When I Started Blogging.
I LOVE you, THANK YOU SO SO MUCH, for the support ❤️, I don't want to stop saying it, I feel honored to you to be in my life and that you allow me to be in a piece of yours. So without further ado, let's get started! & I hope you enjoy it. ⚡️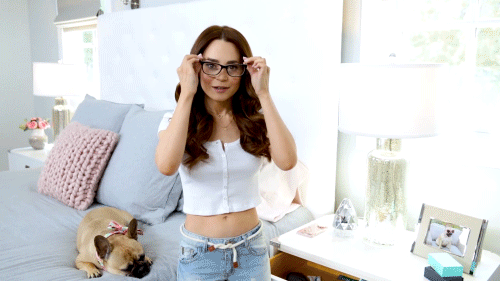 Well, I really feel very excited about today sharing a little more of my life with you and I think and hope that my experience can be of use and maybe give you another perspective is something positive. First of all, I want to share with you that I've been blogging for almost 4 years now, but since long ago I've been on Goodreads writing reviews since there's my love for writing reviews. Besides that, since the last year, I've been working on my own WIP, which is quite a challenge, I'm working on creating my own story which of course takes a lot of time and my absolute creative approach. Apart from all this, I also have a normal life, like all of us, right? To which I also need, must, and want to dedicate time to, as well as I try to give myself a little time.
With all this said, I want to share with you how I was overcoming some obstacles as I was incorporating new habits into my life and doing new things that have really brought me many gratifications and happiness.
I've always been a perfectionist person and that's something I've been working on a lot in the last year. Before I believed that if I couldn't give 100% of myself and of my time to blogging or reading or any other activity I wanted to do, then it wasn't worth trying, I lived with this model of thought for many years of my life, believing that I should seek absolute perfection in one thing before committing myself to another, but hopefully, I've discovered that this is not the reality in which I want to live, and I've managed to be more relax about it. I understood that there's no such thing as absolute perfection and that this concept is actually absolutely subjective, so I put it in the background and decided that I would start writing, even though it was something that terrified me. I had no idea if I would have the time to work on my writing project and also run a blog, read and go to work, but I decided to do it anyway because I noticed that it was something that I was very passionate about and guys, I'm 26 years old, and today I know that if I don't take risks and just jump into doing things, then I'll end up never doing anything.
And from that moment I knew that I wanted to do everything and I didn't care what other people told me or what my stupid brain told me, I just did it and continue to be super passionate about all those things, but obviously, that much-hated thought of doubts came to me, I began to feel pressure because sometimes there were days where I couldn't do everything as I wanted and that began to cause stress and anxiety.
I got up in the morning and wanted to do EVERYTHING and then when night came and I hadn't been able to fulfill 100% with one of my activities then I felt that horrible tightness in my chest that makes you believe that you're not enough, that you're not giving the best of you, that you'll not be able to do it, that you'll not have time, that you'll fail & that possibly you should give up some of those things. So, after feeling all those emotions, there were days when I felt so anxious that I wanted to do NOTHING, I mean, I went from one point to another totally opposite, where the thought of wanting to write made me feel guilty because I knew I wouldn't have time to read and then I would have nothing to talk about on the blog, and all that stuff.
I'm not here to tell you that I now handle it perfectly, but I'm happy to say that I've found a better balance and a structure that works better for me, which is more than enough. I'll talk more in-depth about the tips that I started to follow to feel more confident and secure about my daily routine below, but the main thing was to understand that I'm human, that I CAN WITH EVERYTHING IN MY LIFE, but I cannot conquer the world in just 1 day, there's no such thing as that. So, I started to listen more and to focus more on myself, to give myself my time, and to follow my intuition and my passions on a daily basis. LIFE CHANGING, guys, ONE DAY AT TIME, listen to yourselves, you cannot have a balanced life unless you stop having negative thoughts about your work processes, and above all, you'll not be successful in finding balance if you think that the little time you put into each activity is waste or not enough. Change your chip, start to appreciate every little achievement, celebrate how your mind works & above all, listen to what you want to do today? Ask yourself things, the answers in the search for a "perfect" balance in life aren't outside, I'm here to help you and give you some tools, but the only one that has the answers that will work for you is YOU.
You feel like you want to take the day off, DO IT!
Do you feel like you want to write for half an hour or do you feel like writing for hours without stopping, DO IT!
Maybe you feel like writing a short post today because you want to spend more time with your family, DO IT!
When you find that way of giving yourself what's good for you & when you appreciate more how valuable the time you dedicate to things is, even though it is half an hour of your time watering your plants, then you can open a much more balanced path in your life without judging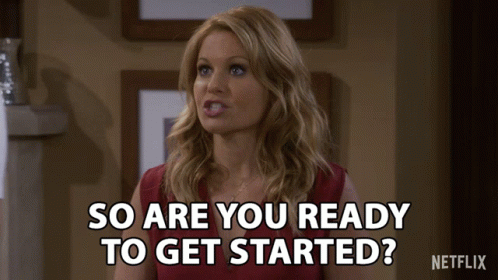 📝 1- Set a Daily Schedule
I think that establishing a daily schedule is super key to give yourself a structure of goals to achieve that day. Obviously, always goals that you know you can achieve, keep it small and reasonable, in this way you'll not feel extremely stressed and anxious about having to meet unrealistic goals that you know will only serve to make you feel bad and we don't want that! Remember that you have the power here, you set your limits, you control your schedules, you decide what to focus on, so use your power wisely by being kind to yourself.
I don't judge anyone, I never do, but I've seen many tips that say that you should establish the same schedule for each day in order to have a clearer "work" structure to follow, I don't really agree with this view on the subject.
I support much more the idea of ​​creating new schedules every morning, with new goals, and maybe also putting some simple things that you already know what you'll do that day, to feel more motivated, also not every day is the same, so to me creating a new schedule every morning is super important and gives you a new energy every day to do different things and change your objectives and your goals in order to always do something fun that doesn't have that stress that you already had before.
Remember that these tips are to take a weight off your shoulders not to add more.
---
📝 2- Set Limits
Set limits for yourself!! It's very important to remember that we have the power over our projects and activities, both in daily life and at work or in our beloved creative projects, and we're owners of how much time we put into each thing. That's why it's super important to know that saying "NO" a powerful weapon that you shouldn't hesitate to use if at any moment you start feeling that it's too much. Saying no or wanting to stop when you're working on something, both telling yourself and others, is a very powerful and wise thing to do.
We must know our own limits and keep in mind how far we want to go. Again, I want to repeat that you should listen to yourself, our body is wise, so if you start to feel that you're in a moment of tension or you begin to feel uncomfortable in whatever activity you're carrying out, then put yourself first, your health is the most important thing, take a step back and rest, or maybe you can decide to change your activity. That's a healthy balance life, knowing how far we feel comfortable giving of ourselves and when we should say no to something when that's necessary.
Remember that taking a step back isn't a coward movement, nor is it a weak movement, it's a wise decision of self-love.
---
📝 3- Celebrate every little Achievement
Another key point and something that I also consider as self-love is celebrating each of your achievements, even when they are little ones. Of course, this is super subjective, maybe a small achievement for you is a great achievement for others, so value your work and love what you do, celebrate it, get excited, and feel how capable you are of achieving everything.
Take this as a ritual that's something you do every time you achieve one of your daily goals, so that you feel motivated and with good energy to salt the next one.
This is why it's super important to set realistic goals, in this way everything will flow in harmony and you'll have a constant rhythm of work, achievement, and celebration. Spoil yourself a little too, you can do it after finishing a job, take time to yourself, go for a walk or do something that you enjoy a lot, that's also celebrating and giving yourself all the love you deserve for your incredible work.
---
📝 4- Take days off & Spoil Yourself
Taking days off is part of the process of having a balanced and healthy life. For me, taking a day off is like giving yourself a mini-vacation that you can enjoy doing things that make you happy just for yourself or you can also dedicate yourself to friends, partners, and your family, of course.
Taking a day off is also a super healthy and positive habit for your mind, so it will also be super positive for your creative process once you put your head back into your work. Personally, I tend to feel refreshed after taking a day off, I love to be with my family or maybe just with my boyfriend and take a walk, or connect with nature, that anchors me and gives me a lot of inspiration to go back to work on my projects on the best way giving everything of myself.
I've also noticed that the best ideas come to me when, in fact, I'm not thinking about anything that has to do with blogging or writing, things seem to come to me much easier when I'm not pushing anything, so of course, TRY IT! I know that it will do good to your soul, your body, and your mind, but it will also give you that push of inspiration and motivation to return to work better than ever.
If you can't take time off, because I know it's not possible for everyone, I highly recommend having a small space inside your home or even at work, where you can reconnect with yourself, maybe eating something in that place by yourself, meditating or just being there in silence. It's amazing what a little time to yourself can do.
---
📝 5- Limit Distractions
This is a point that I must remind myself daily lol, it's so important to dedicate yourself to your activities without distractions to be able to focus thoroughly and give your best.
What do I mean when I refer to limiting distractions? Well, if you're blogging and leave the TV on or the phone is all the time ringing next to you, then that will block your creative process and it will be more difficult for you to get ideas to flow to you or it will just be difficult to concentrate. From experience, I know that this can be a problem, since then you go back to see your work and you realize that you could have done better, you know?
In the same way, I think it's important to put work aside when you're doing activities with your family or just spending time with the people you love or with yourself because that can harm your relationship with them. For me, a good balance is to be 100% present in each activity thoroughly enjoying each little moment.
Your time is really valuable, so don't divide it by doing hundred of things at the same time, instead STOP for a moment, and make the decision to do one thing at a time giving it all your focus to enjoy it thoroughly and have the best results.
Balance also means giving a little of yourself to everything you want to do, but remember that you cannot be present in these activities if you want to do everything at the same time. As I told you before, I make the mistake that wanting to do everything at the same time, and if you want to create something of quality, it's simply not something you should do, it can also cause conflicts and tensions, which we don't want.
Leave all of yourself in your projects with love, passion, and focus, don't let small distractions damage your precious moments.
---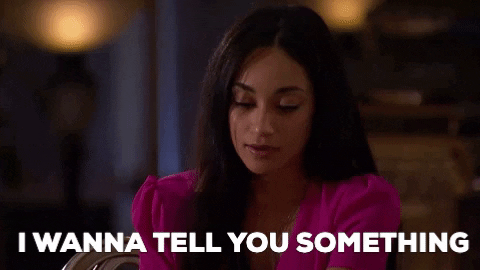 My love, I want to leave this final paragraph to tell you that even though all these tips will lead you to have a more balanced, harmonious, and healthy daily life, not every day will be that incredible, because there's no such thing as the "perfect balance" and we have to make friends with the idea that even when life is a bit messy sometimes, that doesn't mean it's not wonderful, and I know that you can still enjoy every little thing, because that's what counts in the end. Enjoy whatever you want to do, love each human being that's part of my life (also your pets), enjoy each moment as if it were the most pressured in this world because it is! & Give yourself all the love you deserve, controlling your internal conversation, stop being so hard on yourself, your work is wonderful, and as long as you put passion and a lot of love, that will be what you'll transmit with it.
I also want to remind you that you should always prioritize your mental health, no matter the time or place, if you have and need to step back and take time for yourself, do it! Nothing deserves your time more than yourself.
I love you infinitely, remember how amazing you are! I really appreciate your work so keep going, I know you're destined for the greatest things in life.
Thank you SO much in advance for reading this, I hope you liked it and that's useful for you & thank you, as well, for all the support and love! ❤️
🌿

Now, is time to Chat!

: What are your tips for me? & What do you think is the key to leading a balanced life? Let me know your owe Experiences, I'm sure they'll be of great help to all who read it, and for myself as well 🌿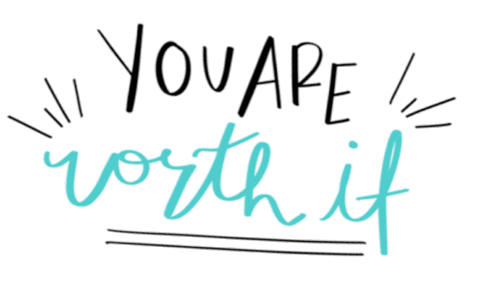 Feel free to leave your comment below, I always love to know what you think