🦇  Hi, guys! I hope you're having a beautiful and spooky day, enjoying all your readings.❤️ Today I'm back with the second part of my series of posts where I'll be sharing with you some lists and recommendations of spooky books so that you can add to your TBR and maybe read at some point! 😍 I'm SO excited to share the horror season with you, you know that I LOVE everything that has to do with horror, so it's a pleasure for me to be putting together these lists full of interesting books for you.
This time I've decided to bring you a list that I've made for myself where I'll share with you 16 new horror releases of this 2020 so you can have more options and add some to your TBR! 👻 For this list of books, I've decided to leave out those that I always talk about, because in this post series I'm trying to be creative and not repeat the same books over and over again, and also to be able to bring you more updated content so we can enjoy together. The books on the list are releases that I've hardly mentioned on my blog yet, but I still find them super interesting either because of their synopsis, the titles, the cover, or what I've heard about them 👏🏻 (as always the books will not be placed in any kind of special order).
I hope it's something you enjoy, thank you SO much for your support with this mini-series for October, I love you, you're incredible, I hope you're having an incredible spooky month 🥰 & without further ado, let's get started!  🦇 
 💫 Spooky Books #1 | Rare & Twisted Plots 🎃
 🦇 Home Before Dark by Riley Sager | What was it like? Living in that house.
Maggie Holt is used to such questions. Twenty-five years ago, she and her parents, Ewan and Jess, moved into Baneberry Hall, a rambling Victorian estate in the Vermont woods. They spent three weeks there before fleeing in the dead of night, an ordeal Ewan later recounted in a nonfiction book called House of Horrors. His tale of ghostly happenings and encounters with malevolent spirits became a worldwide phenomenon, rivaling The Amityville Horror in popularity—and skepticism.
Today, Maggie is a restorer of old homes and too young to remember any of the events mentioned in her father's book. But she also doesn't believe a word of it. Ghosts, after all, don't exist. When Maggie inherits Baneberry Hall after her father's death, she returns to renovate the place to prepare it for sale. But her homecoming is anything but warm. People from the past, chronicled in House of Horrors, lurk in the shadows. And locals aren't thrilled that their small town has been made infamous thanks to Maggie's father. Even more unnerving is Baneberry Hall itself—a place filled with relics from another era that hint at a history of dark deeds. As Maggie experiences strange occurrences straight out of her father's book, she starts to believe that what he wrote was more fact than fiction.
In the latest thriller from New York Times bestseller Riley Sager, a woman returns to the house made famous by her father's bestselling horror memoir. Is the place really haunted by evil forces, as her father claimed? Or are there more earthbound—and dangerous—secrets hidden within its walls? 
| Published June 30th, 2020 by Dutton Books |
---
 🦇 The Southern Book Club's Guide to Slaying Vampires by Grady Hendrix | Fried Green Tomatoes and Steel Magnolias meet Dracula in this Southern-flavored supernatural thriller set in the '90s about a women's book club that must protect its suburban community from a mysterious and handsome stranger who turns out to be a blood-sucking fiend.
Patricia Campbell had always planned for a big life, but after giving up her career as a nurse to marry an ambitious doctor and become a mother, Patricia's life has never felt smaller. The days are long, her kids are ungrateful, her husband is distant, and her to-do list is never really done. The one thing she has to look forward to is her book club, a group of Charleston mothers united only by their love for true-crime and suspenseful fiction. In these meetings, they're more likely to discuss the FBI's recent siege of Waco as much as the ups and downs of marriage and motherhood.
But when an artistic and sensitive stranger moves into the neighborhood, the book club's meetings turn into speculation about the newcomer. Patricia is initially attracted to him, but when some local children go missing, she starts to suspect the newcomer is involved. She begins her own investigation, assuming that he's a Jeffrey Dahmer or Ted Bundy. What she uncovers is far more terrifying, and soon she–and her book club–are the only people standing between the monster they've invited into their homes and their unsuspecting community. 
| Published April 7th 2020 by Quirk Books |
---
 🦇 Clown in a Cornfield by Adam Cesare | Quinn Maybrook just wants to make it until graduation. She might not make it to morning.
Quinn and her father moved to tiny, boring Kettle Springs to find a fresh start. But ever since the Baypen Corn Syrup Factory shut down, Kettle Springs has cracked in half. On one side are the adults, who are desperate to make Kettle Springs great again, and on the other are the kids, who want to have fun, make prank videos, and get out of Kettle Springs as quick as they can.
Kettle Springs is caught in a battle between old and new, tradition and progress. It's a fight that looks like it will destroy the town. Until Frendo, the Baypen mascot, a creepy clown in a pork-pie hat, goes homicidal and decides that the only way for Kettle Springs to grow back is to cull the rotten crop of kids who live there now. 
| Published August 25th 2020 by HarperTeen |
---
 🦇 The Only Good Indians by Stephen Graham Jones | A tale of revenge, cultural identity, and the cost of breaking from tradition in this latest novel from the Jordan Peele of horror literature, Stephen Graham Jones.
Seamlessly blending classic horror and a dramatic narrative with sharp social commentary, The Only Good Indians follows four American Indian men after a disturbing event from their youth puts them in a desperate struggle for their lives. Tracked by an entity bent on revenge, these childhood friends are helpless as the culture and traditions they left behind catch up to them in a violent, vengeful way.
| Published July 14th 2020 by Gallery / Saga Press |
---
 🦇 Don't Turn Out the Lights: A Tribute to Alvin Schwartz's Scary Stories to Tell in the Dark by Jonathan Maberry | Featuring stories from R.L. Stine and Madeleine Roux, this middle grade horror anthology, curated by New York Times bestselling author and master of macabre Jonathan Maberry, is a chilling tribute to Alvin Schwartz's Scary Stories to Tell in the Dark.
Flesh-hungry ogres? Brains full of spiders? Haunted houses you can't escape? This collection of 35 terrifying stories from the Horror Writers Association has it all, including ghastly illustrations from Iris Compiet that will absolutely chill readers to the bone.
So turn off your lamps, click on your flashlights, and prepare—if you dare—to be utterly spooked!
| Published September 1st, 2020 by HarperCollins |
---
 🦇 The Hollow Places by T. Kingfisher | A young woman discovers a strange portal in her uncle's house, leading to madness and terror in this gripping new novel from the author of the "innovative, unexpected, and absolutely chilling" (Mira Grant, Nebula Award–winning author) The Twisted Ones.
Pray they are hungry.
Kara finds these words in the mysterious bunker that she's discovered behind a hole in the wall of her uncle's house. Freshly divorced and living back at home, Kara now becomes obsessed with these cryptic words and starts exploring the peculiar bunker—only to discover that it holds portals to countless alternate realities. But these places are haunted by creatures that seem to hear thoughts…and the more you fear them, the stronger they become.
With her distinctive "delightfully fresh and subversive" (SF Bluestocking) prose and the strange, sinister wonder found in Guillermo del Toro's Pan's Labyrinth, The Hollow Places is another compelling and white-knuckled horror novel that you won't be able to put down. 
| Published October 6th, 2020 by Gallery / Saga Press |
---
 🦇 This Is Not a Ghost Story by Andrea Portes | Nothing is as it seems in this chilling, twisting tale by bestselling author Andrea Portes, perfect for fans of Madeleine Roux and Danielle Vega.
Rife with dark humor and chilling twists, This Is Not a Ghost Story is American Horror Story meets There's Someone Inside Your House. It will have readers flipping back to the very first page after the shocking finale.  
I am not welcome. Somehow I know that. Something doesn't want me here.
Daffodil Franklin has plans for a quiet summer before her freshman year at college, and luckily, she's found the job that can give her just that: housesitting a mansionfor a wealthy couple.
But as the summer progresses and shadows lengthen, Daffodil comes to realize the house is more than it appears. The spacious home seems to close in on her, and as she takes the long road into town, she feels eyes on her the entire way, and something tugging her back.
What Daffodil doesn't yet realize is that her job comes with a steep price. The house has a long-ago grudge it needs to settle . . . and Daffodil is the key to settling it.
| Expected publication: November 17th, 2020 by HarperTeen |
---
 🦇 Harrow Lake by Kat Ellis | A can't-put-down, creepy thriller about the daughter of a horror film director who's not afraid of anything–until she gets to Harrow Lake.
Things I know about Harrow Lake:
1.It's where my father shot his most disturbing slasher film.
2.There's something not right about this town.
Lola Nox is the daughter of a celebrated horror filmmaker–she thinks nothing can scare her.
But when her father is brutally attacked in their New York apartment, she's quickly packed off to live with a grandmother she's never met in Harrow Lake, the eerie town where her father's most iconic horror movie was shot. The locals are weirdly obsessed with the film that put their town on the map–and there are strange disappearances, which the police seem determined to explain away.
And there's someone–or something–stalking her every move.
The more Lola discovers about the town, the more terrifying it becomes. Because Lola's got secrets of her own. And if she can't find a way out of Harrow Lake, they might just be the death of her.
| Published August 25th, 2020 by Dial Books |
---
 🦇 The Return by Rachel Harrison | An edgy and haunting debut novel about a group of friends who reunite after one of them has returned from a mysterious two-year disappearance.
Julie is missing, and the missing don't often return. But Elise knows Julie better than anyone, and she feels in her bones that her best friend is out there, and that one day she'll come back. She's right. Two years to the day that Julie went missing, she reappears with no memory of where she's been or what happened to her. 
| Published March 24th, 2020 by Berkley |
---
 🦇 The Shadows by Alex North | You knew a teenager like Charlie Crabtree. A dark imagination, a sinister smile–always on the outside of the group. Some part of you suspected he might be capable of doing something awful. Twenty-five years ago, Crabtree did just that, committing a murder so shocking that it's attracted that strange kind of infamy that only exists on the darkest corners of the internet–and inspired more than one copycat.
Paul Adams remembers the case all too well: Crabtree–and his victim–were Paul's friends. Paul has slowly put his life back together. But now his mother, old and senile, has taken a turn for the worse. Though every inch of him resists, it is time to come home.
It's not long before things start to go wrong. Reading the news, Paul learns another copycat has struck. His mother is distressed, insistent that there's something in the house. And someone is following him. Which reminds him of the most unsettling thing about that awful day twenty-five years ago.
It wasn't just the murder.
It was the fact that afterward, Charlie Crabtree was never seen again…
The haunting new thriller from Alex North, author of the New York Times bestseller The Whisper Man. 
| Published July 7th, 2020 by Celadon Books |
---
 🦇 Plain Bad Heroines by Emily M. Danforth | The award-winning author of The Miseducation of Cameron Post makes her adult debut with this highly imaginative and original horror-comedy centered around a cursed New England boarding school for girls—a wickedly whimsical celebration of the art of storytelling, sapphic love, and the rebellious female spirit.
Our story begins in 1902, at The Brookhants School for Girls. Flo and Clara, two impressionable students, are obsessed with each other and with a daring young writer named Mary MacLane, the author of a scandalous bestselling memoir. To show their devotion to Mary, the girls establish their own private club and call it The Plain Bad Heroine Society. They meet in secret in a nearby apple orchard, the setting of their wildest happiness and, ultimately, of their macabre deaths. This is where their bodies are later discovered with a copy of Mary's book splayed beside them, the victims of a swarm of stinging, angry yellow jackets. Less than five years later, The Brookhants School for Girls closes its doors forever—but not before three more people mysteriously die on the property, each in a most troubling way.
Over a century later, the now abandoned and crumbling Brookhants is back in the news when wunderkind writer, Merritt Emmons, publishes a breakout book celebrating the queer, feminist history surrounding the "haunted and cursed" Gilded-Age institution. Her bestselling book inspires a controversial horror film adaptation starring celebrity actor and lesbian it girl Harper Harper playing the ill-fated heroine Flo, opposite B-list actress and former child star Audrey Wells as Clara. But as Brookhants opens its gates once again, and our three modern heroines arrive on set to begin filming, past and present become grimly entangled—or perhaps just grimly exploited—and soon it's impossible to tell where the curse leaves off and Hollywood begins.
A story within a story within a story and featuring black-and-white period illustrations, Plain Bad Heroines is a devilishly haunting, modern masterwork of metafiction that manages to combine the ghostly sensibility of Sarah Waters with the dark imagination of Marisha Pessl and the sharp humor and incisive social commentary of Curtis Sittenfeld into one laugh-out-loud funny, spellbinding, and wonderfully luxuriant read. 
| Expected publication: October 20th, 2020 by William Morrow |
---
 🦇 Hide and Seeker by Daka Hermon | One of our most iconic childhood games receives a creepy twist as it becomes the gateway to a nightmare world.
I went up the hill, the hill was muddy, stomped my toe and made it bloody, should I wash it?
Justin knows that something is wrong with his best friend Zee went missing for a year. And when he came back, he was . . . different. Nobody knows what happened to him. At Zee's welcome home party, Justin and the neighborhood crew play Hide and Seek. But it goes wrong. Very wrong.
One by one, everyone who plays the game disappears, pulled into a world of nightmares come to life. Justin and his friends realize this horrible place is where Zee had been trapped. All they can do now is hide from the Seeker.
 | Published September 15th, 2020 by Scholastic |
---
 🦇 The Companion by Katie Alender | The other orphans say Margot is lucky. Lucky to survive the horrible accident that killed her family. Lucky to have her own room because she wakes up screaming every night.
And finally, lucky to be chosen by a prestigious family to live at their remote country estate.
But it wasn't luck that made the Suttons rescue Margot from her bleak existence at the group home. Margot was hand-picked to be a companion to their silent, mysterious daughter, Agatha. At first, helping with Agatha – and getting to know her handsome older brother – seems much better than the group home. But soon, the isolated, gothic house begins playing tricks on Margot's mind, making her question everything she believes about the Suttons… and herself.
Margot's bad dreams may have stopped when she came to live with Agatha – but the real nightmare has just begun. 
| Published August 25th, 2020 by G.P. Putnam's Sons Books for Young Readers |
---
 🦇 Some Kind of Animal by Maria Romasco Moore | For fans of Wilder Girls and Sadie comes a new story about two girls with a secret no one would ever believe, and the wild, desperate lengths they will go to protect each other from the outside world.
Jo lives in the same Appalachian town where her mother disappeared fifteen years ago. Everyone knows what happened to Jo's mom. She was wild, and bad things happen to girls like that.
Now people are starting to talk about Jo. She's barely passing her classes and falls asleep at her desk every day. She's following in her mom's footsteps.
Jo does have a secret. It's not what people think, though. Not a boy or a drug habit. Jo has a twin sister.
Jo's sister is not like most people. She lives in the woods–catches rabbits with her bare hands and eats them raw. Night after night, Jo slips out of her bedroom window and meets her sister in the trees. And together they run, fearlessly.
The thing is, no one's ever seen Jo's sister. So when her twin attacks a boy from town, everyone assumes that it was Jo. Which means Jo has to decide–does she tell the world about her sister, or does she run? 
| Published August 4th, 2020 by Delacorte Press |
---
 🦇 Fright Night by Maren Stoffels | Full of menace and suspense comes this unputdownable original paperback thriller perfect for fans of Natasha Preston and Natalie D. Richards!
Sofia isn't so sure about Fright Night. When she suggested it to her friends, she was only thinking of it as an excuse to get closer to Dylan. Now that it's happening, she's worried that spending the night in a deserted forest is a bad idea.
But it's totally safe–there's even a safe word if things get too intense. And they do. Sofia and her friends are forced to face their greatest fears, and suddenly? It's too late to turn back.
| Published September 1st, 2020 by Underlined |
---
 🦇 Even If We Break by Marieke Nijkamp | From #1 New York Times bestselling author Marieke Nijkamp comes a shocking new thriller about a group of friends tied together by a game and the deadly weekend that tears them apart. FIVE friends go to a cabin.
FOUR of them are hiding secrets.
THREE years of history bind them.
TWO are doomed from the start.
ONE person wants to end this.
NO ONE IS SAFE. Are you ready to play?
| Published September 15th, 2020 by Sourcebooks Fire |
---
CREDITS FOR THE SOURCE OF THE ORIGINAL IMAGE HERE
I hope you liked it a lot & that you can find new readings to enjoy!  


I LOVE YOU

, thanks for always being there for me. 🧡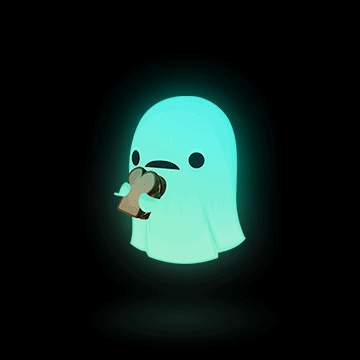 🦇 I would like to know your opinon: 

What's your most anticipated spooky book release of this 2020?

&

Are you interested in any on my list?

 Let me know everything in the comments, I'd love to chat with you! 🦇