💫 Hi guys! I hope you're having a beautiful day, full of good readings & amazing moments.❤️ Today I brought you the last Colorful Bookish Sundays post!! 🥺 It's a weird feeling because I know that I'll miss sharing beautiful covers with all of you, but at the same time, I had a lot of fun, it makes me happy that you liked it and I have to accept that every series has an ending and that's fine! This post series has helped me a lot to put some order in my TBR and to created a list with my priorities, which I'll be using for the next monthly TBRs. 😍 (Soon obviously, I'll be sharing that list with you) I'm glad to say that I'm a little more organized now and ready to read several of the books on my list, I also want to thank you deeply for joining me throughout this series every Sunday, that means SO much to me, I love interacting with you in each comment and chatting a bit about books, but above all, I love knowing your opinion about some of them cause has given me a better idea of ​​where to place them on my priority list. 🥰 
Today to finish and say goodbye to my Colorful Bookish Sundays, I've decided to bring covers with details in a color tone that I love & also I've reserved some of the most beautiful covers for this special day. 👏🏻
Obviously, I'll be creating something new soon, you know I love spending Sundays with you and doing something light and fun 😊, so stay tuned, something will happen soon, it's like a work in progress for now. I LOVE you so much, thank you again for supporting every crazy idea I have and always being there for me.❤️ I hope you enjoy the post very much, that you love each cover and each book, and we're going to find out which books will go on my priority list for the last time.
Make yourself comfortable, prepare yourself something tasty & without further ado, let's get started! 💫 
☀️ PS: I wanted to mention that if you found this idea fun and it's something you would like to do, you're more than invited to do it!!! I'd love to know your picks and accompanying you while you create your own priority list.
Previous "Colorful Bookish Sunday" Posts: PINK – GREEN – RED – BLUE – ORANGE – YELLOW – PURPLE-VIOLET – WHITE – BLACK
Today's color is
 💫 Golden Touches 💫 
 💫 The Lantern's Ember by Colleen Houck | Welcome to a world where nightmarish creatures reign supreme.
Five hundred years ago, Jack made a deal with the devil. It's difficult for him to remember much about his mortal days. So, he focuses on fulfilling his sentence as a Lantern—one of the watchmen who guard the portals to the Otherworld, a realm crawling with every nightmarish creature imaginable. Jack has spent centuries jumping from town to town, ensuring that nary a mortal—or not-so-mortal—soul slips past him. That is, until he meets beautiful Ember O'Dare.
Seventeen, stubborn, and a natural-born witch, Ember feels a strong pull to the Otherworld. Undeterred by Jack's warnings, she crosses into the forbidden plane with the help of a mysterious and debonair vampire—and the chase through a dazzling, dangerous world is on. Jack must do everything in his power to get Ember back where she belongs before both the earthly and unearthly worlds descend into chaos. 
---
 💫 Kingdom of Souls (Kingdom of Souls #1) by Rena Barron | Magic has a price—if you're willing to pay.
Born into a family of powerful witchdoctors, Arrah yearns for magic of her own. But each year she fails to call forth her ancestral powers, while her ambitious mother watches with growing disapproval.
There's only one thing Arrah hasn't tried, a deadly last resort: trading years of her own life for scraps of magic. Until the Kingdom's children begin to disappear, and Arrah is desperate to find the culprit.
She uncovers something worse. The long-imprisoned Demon King is stirring. And if he rises, his hunger for souls will bring the world to its knees… unless Arrah pays the price for the magic to stop him.
---
 💫 The Sisters of the Winter Wood by Rena Rossner | Raised in a small village surrounded by vast forests, Liba and Laya have lived a peaceful sheltered life – even if they've heard of troubling times for Jews elsewhere. When their parents travel to visit their dying grandfather, the sisters are left behind in their home in the woods.
But before they leave, Liba discovers the secret that their Tati can transform into a bear, and their Mami into a swan. Perhaps, Liba realizes, the old fairy tales are true. She must guard this secret carefully, even from her beloved sister.
Soon a troupe of mysterious men appear in town and Laya falls under their spell-despite their mother's warning to be wary of strangers. And these are not the only dangers lurking in the woods…
The sisters will need each other if they are to become the women they need to be – and save their people from the dark forces that draw closer.
---
 💫 Star Daughter by Shveta Thakrar | If the night sky holds many secrets, it holds Sheetal Mistry's secret the closest. A secret that explains why her hair is the silver of starlight, or why some nights the stars call Sheetal by name.
Stars like her mother, who returned to her place in the constellation Pushya years ago. Since that day, Sheetal has been forced to hide.
But as her seventeenth birthday draws near, the pull from the sky is growing stronger. So strong that Sheetal loses control, and a flare of starfire burns her human father—an injury only a full star's blood can heal.
Sheetal has no choice but to answer the starsong and ascend to the sky. But her celestial family has summoned her for a reason: to act as their human champion in a competition to decide the next ruling house of heavens.
Desperate to save her father, Sheetal agrees. But nothing could have prepared Sheetal to face the stars' dark history—or the forces that are working to shut the gate between the realms for good. 
---
 💫 Daughters Of Nri (The Return of the Earth Mother #1) by Reni K. Amayo | A gruesome war results in the old gods' departure from earth. The only remnants of their existence lie in two girls. Twins, separated at birth. Goddesses who grow up believing that they are human. Daughters Of Nri explores their epic journey of self-discovery as they embark on a path back to one another.
Strong-willed Naala grows up seeking adventure in her quiet and small village. While the more reserved Sinai resides in the cold and political palace of Nri. Though miles apart, both girls share an indestructible bond: they share the same blood, the same face, and possess the same unspoken magic, thought to have vanished with the lost gods.
The twin girls were separated at birth, a price paid to ensure their survival from Eze Ochichiri, the man who rules the Kingdom of Nri. Both girls are tested in ways that awaken a mystical, formidable power deep within themselves. Eventually, their paths both lead back to the mighty Eze.
But can they defeat the man who brought the gods themselves to their knees? 
---
 💫 The Queen of the Tearling (The Queen of the Tearling #1) by Erika Johansen | An untested young princess must claim her throne, learn to become a queen, and combat a malevolent sorceress in an epic battle between light and darkness in this spectacular debut—the first novel in a trilogy.
Young Kelsea Raleigh was raised in hiding after the death of her mother, Queen Elyssa, far from the intrigues of the royal Keep and in the care of two devoted servants who pledged their lives to protect her. Growing up in a cottage deep in the woods, Kelsea knows little of her kingdom's haunted past . . . or that its fate will soon rest in her hands.
Long ago, Kelsea's forefathers sailed away from a decaying world to establish a new land free of modern technology. Three hundred years later, this feudal society has divided into three fearful nations who pay duties to a fourth: the powerful Mortmesne, ruled by the cunning Red Queen. Now, on Kelsea's nineteenth birthday, the tattered remnants of the Queen's Guard—loyal soldiers who protect the throne—have appeared to escort the princess on a perilous journey to the capital to ascend to her rightful place as the new Queen of the Tearling.
Though born of royal blood and in possession of the Tear sapphire, a jewel of immense power and magic, Kelsea has never felt more uncertain of her ability to rule. But the shocking evil she discovers in the heart of her realm will precipitate an act of immense daring, throwing the entire kingdom into turmoil—and unleashing the Red Queen's vengeance. A cabal of enemies with an array of deadly weapons, from crimson-caped assassins to the darkest blood magic, plots to destroy her. But Kelsea is growing in strength and stealth, her steely resolve earning her loyal allies, including the Queen's Guard, led by the enigmatic Lazarus, and the intriguing outlaw known simply as "the Fetch."
Kelsea's quest to save her kingdom and meet her destiny has only just begun. Riddled with mysteries, betrayals, and treacherous battles, Kelsea's journey is a trial by fire that will either forge a legend . . . or destroy her. 
---
 💫 Uprooted by Naomi Novik | "Our Dragon doesn't eat the girls he takes, no matter what stories they tell outside our valley. We hear them sometimes, from travelers passing through. They talk as though we were doing human sacrifice, and he were a real dragon. Of course that's not true: he may be a wizard and immortal, but he's still a man, and our fathers would band together and kill him if he wanted to eat one of us every ten years. He protects us against the Wood, and we're grateful, but not that grateful."
Agnieszka loves her valley home, her quiet village, the forests and the bright shining river. But the corrupted Wood stands on the border, full of malevolent power, and its shadow lies over her life.
Her people rely on the cold, driven wizard known only as the Dragon to keep its powers at bay. But he demands a terrible price for his help: one young woman handed over to serve him for ten years, a fate almost as terrible as falling to the Wood.
But Agnieszka fears the wrong things. For when the Dragon comes, it is not Kasia he will choose.
---
 💫 Walk on Earth a Stranger (The Gold Seer Trilogy #1) by Rae Carson | Gold is in my blood, in my breath, even in the flecks in my eyes.
Lee Westfall has a strong, loving family. She has a home she loves and a loyal steed. She has a best friend—who might want to be something more.
She also has a secret.
Lee can sense gold in the world around her. Veins deep in the earth. Small nuggets in a stream. Even gold dust caught underneath a fingernail. She has kept her family safe and able to buy provisions, even through the harshest winters. But what would someone do to control a girl with that kind of power? A person might murder for it.
When everything Lee holds dear is ripped away, she flees west to California—where gold has just been discovered. Perhaps this will be the one place a magical girl can be herself. If she survives the journey.
The acclaimed Rae Carson begins a sweeping new trilogy set in Gold Rush-era America, about a young woman with a powerful and dangerous gift.
---
 💫 Labyrinth Lost (Brooklyn Brujas #1) by Zoraida Córdova | Nothing says Happy Birthday like summoning the spirits of your dead relatives.
Alex is a bruja, the most powerful witch in a generation…and she hates magic. At her Deathday celebration, Alex performs a spell to rid herself of her power. But it backfires. Her whole family vanishes into thin air, leaving her alone with Nova, a brujo boy she can't trust. A boy whose intentions are as dark as the strange marks on his skin.
The only way to get her family back is to travel with Nova to Los Lagos, a land in-between, as dark as Limbo and as strange as Wonderland…
---
 💫 The Darkest Legacy (The Darkest Minds #4) by Alexandra Bracken | Five years after the destruction of the so-called rehabilitation camps that imprisoned her and countless other Psi kids, seventeen-year-old Suzume "Zu" Kimura has assumed the role of spokesperson for the interim government, fighting for the rights of Psi kids against a growing tide of misinformation and prejudice. But when she is accused of committing a horrifying act, she is forced to go on the run once more in order to stay alive.
Determined to clear her name, Zu finds herself in an uncomfortable alliance with Roman and Priyanka, two mysterious Psi who could either help her prove her innocence or betray her before she gets the chance. But as they travel in search of safety and answers, and Zu grows closer to the people she knows she shouldn't trust, they uncover even darker things roiling beneath the veneer of the country's recovery. With her future-and the future of all Psi-on the line, Zu must use her powerful voice to fight back against forces that seek to drive the Psi into the shadows and save the friends who were once her protectors.
From #1 New York Times best-selling author Alexandra Bracken comes a harrowing story of resilience, resistance, and reckoning that will thrill loyal fans and new readers alike. 
---
 💫 Set Fire to the Gods (Set Fire to the Gods #1) by Sara Raasch & Kristen Simmons | Ash is descended from a long line of gladiators, and she knows the brutal nature of war firsthand. But after her mother dies in an arena, she vows to avenge her by overthrowing her fire god, whose temper has stripped her country of its resources.
Madoc grew up fighting on the streets to pay his family's taxes. But he hides a dangerous secret: he doesn't have the earth god's powers like his opponents. His elemental gift is something else—something that hasn't been seen in centuries.
When an attempted revenge plot goes dangerously wrong, Ash inadvertently throws the fire and earth gods into a conflict that can only be settled by deadly, lavish gladiator games. The fights put Madoc in Ash's path, and she realizes that his powers are the weapon her rebellion needs—but Madoc won't jeopardize his family, regardless of how intrigued he is by the beautiful warrior.
But when the gods force Madoc's hand, he and Ash uncover an ancient war that will threaten more than one immortal—it will unravel the world.
---
 💫 Kingdom of the Wicked (Kingdom of the Wicked #1) by Kerri Maniscalco | Kerri Maniscalco introduces her next series, a dark tale of a beautiful young witch, a troubled demon, and their epic romance, set against a 19th century Italian backdrop.
Emilia and her twin sister Victoria are streghe – witches who live secretly among humans, avoiding notice and persecution. One night, Victoria misses dinner service at the family's renowned Sicilian restaurant. Emilia soon finds the body of her beloved twin…desecrated beyond belief. Devastated, Emilia sets out to discover who did this, and to seek vengeance at any cost—even if it means using dark magic that's been long forbidden.
Then Emilia meets Wrath, the outlier among the seven demon brethren, always choosing duty over pleasure. He's been tasked by his master with investigating a series of women's murders on the island. When Emilia and Wrath's fates collide, it's clear this disturbing mystery will take a bewitching turn… 
---
 💫 The Wicker King (The Wicker King #1) by K. Ancrum | When August learns that his best friend, Jack, shows signs of degenerative hallucinatory disorder, he is determined to help Jack cope. Jack's vivid and long-term visions take the form of an elaborate fantasy world layered over our own—a world ruled by the Wicker King. As Jack leads them on a quest to fulfill a dark prophecy in this alternate world, even August begins to question what is real or not.
August and Jack struggle to keep afloat as they teeter between fantasy and their own emotions. In the end, each must choose his own truth. 
---
 💫 Queen of Coin and Whispers (Queen of Coin and Whispers #1) by Helen Corcoran | 'She loved me as I loved her, fierce as a bloodied blade.'
When teenage queen Lia inherits her corrupt uncle's bankrupt kingdom, she brings a new spymaster into the fold … Xania, who takes the job to avenge her murdered father.
Faced with dangerous plots and hidden enemies, can Lia and Xania learn to rely on each another, as they discover that all is not fair in love and treason?
In a world where the throne means both power and duty, they must decide what to sacrifice for their country – and for each other … 
---
 💫 The Iron Raven (The Iron Fey: Evenfall #1) by Julie Kagawa | You may have heard of me…
Robin Goodfellow. Puck. Prankster, joker, raven, fool… King Oberon's right-hand jester from A Midsummer Night's Dream. The legends are many, but the truth will now be known as never before, as Puck finally tells his own story and faces a threat to the lands of Faery and the human world unlike any before.
With the Iron Queen Meghan Chase and her prince consort, Puck's longtime rival Ash, and allies old and new by his side, Puck begins a fantastical and dangerous adventure not to be missed or forgotten.
---
I'm trying to be pretty picky in my picks to put on my priority list, so I've taken the time to think about it and read the synopses and have also read some reviews. Also, I just want to choose 2 per Sunday, so my list will be shorter and my goal will be more achievable.
I've chosen 💫 The Iron Raven because I have an ARC, so obviously it's a priority, but also because I love Julie Kagawa SO much and when I had the possibility to acquire this ARC, I didn't even think about it, I took it as a sign to finally read her older series, The Iron Fey, or I think it's the oldest, so I'll finally be doing a marathon of all her oldest books to be ready and read this one, which truly sounds incredible. Also, guys, look at that cover!!! I think one of the most beautiful of the author so far. Super excited to get fully into a long series by the author, I love her style. Leave me in the comments if you've read it and what do you think?
I've chosen 💫 Labyrinth Lost because I still can't believe that I haven't read anything by the author, it was one of my goals this year and didn't happen! but I hope that now that one of her books is on my priority list then I can finally meet this goal, I see it more as a goal to 2021, to be honest with you, but I'm still excited, I've heard good things about her style and you know that I love anything that has magic and witches, so high hopes here!
---
If you want to support me you know that you can buy any of these books & even more using my affiliate link to BOOK DEPOSITORY, In that case, I want you to know that as an affiliate, I'll receive a small percentage of your purchase and it would be REALLY helpful to me, to buy more books, to improve my blog and keep sharing with you❤️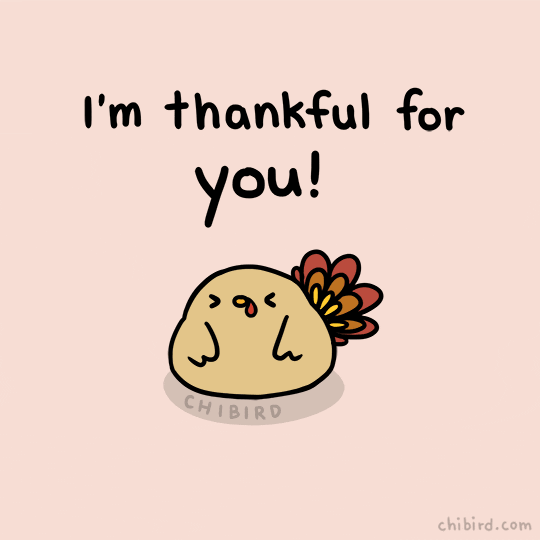 ORIGINAL BACKGROUND IMAGE HERE
Thank you from my heart for accompanying me throughout this post series!! I hope you enjoyed it & see you soon with a new series on Sundays ❤️  
 ☀️ 
Question Time!
 Have you read any of these books? If not, would you like to read one? & Have you tried with any of these authors? 
Let me know everything in the comments, you know that I LOVE to know your thoughts
 ☀️