🎃 Hi, guys! I hope you're having a beautiful and spooky day, enjoying all your readings.❤️ Today is the beginning of a series of posts where I'll be sharing with you some lists and recommendations of spooky books so that you can add to your TBR and maybe read at some point! 😍 I'm SO excited to share the horror season with you, you know that I LOVE everything that has to do with horror, so it's a pleasure for me to be putting together these lists full of interesting books for you.
I've decided to divide these posts into Lists and Recommendations due to the fact that some of the books I've read but others not, and I decided anyway to include those books that are in my TBR but I haven't read yet, to make this series more interesting and be able to bring you more spooky titles to you to check out. 👏🏻 Obviously, I can't talk in-depth about the ones I haven't read, but I can tell you that I'm 100% interested in reading them and they sound INCREDIBLE, so I know they could also be of interest to you.
This time I brought you a list of more than 10 books with super spooky, creepy, twisted, and above all, weird plots. 🦇 I don't know about you guys, but I'm a big fan of plots where you don't really know what the hell is going on, but you're just can't put the book down cause you feel you're so entertaining and hooked about it. I love those vibes of suspense, tension, and discomfort that this type of plot can generate 😨, but I also know that they're not for everyone, I think that these types of books will be focused on a number of specific readers, BUT I still wanted to do this list because I personally love this kind of books, and know that if there's someone out there like me, then they'll have a source to turn to. Anyway, if weird plots aren't your jam, these books feature similar factors that I love too, like family dynamics, beautiful aesthetics & super atmospheric surroundings. 🥰
I hope you like my list and that you can find new books to enjoy, you know I love doing this and share it with you, so thanks for always being there ❤️ & without further ado, let's get started! 🎃
🎃 Emma in the Night by Wendy Walker
"I think there are two types of people. Ones who have a scream inside them and ones who don't."
From the bestselling author of All Is Not Forgotten comes a thriller about two missing sisters, a twisted family, and what happens when one girl comes back…
One night three years ago, the Tanner sisters disappeared: fifteen-year-old Cass and seventeen-year-old Emma. Three years later, Cass returns, without her sister Emma. Her story is one of kidnapping and betrayal, of a mysterious island where the two were held. But to forensic psychiatrist Dr. Abby Winter, something doesn't add up. Looking deep within this dysfunctional family Dr. Winter uncovers a life where boundaries were violated and a narcissistic parent held sway. And where one sister's return might just be the beginning of the crime.
---
🎃 The Grace Year by Kim Liggett
"My father always told me that a person is made up of all the little choices they make in life. The choices no one ever sees."
No one speaks of the grace year. It's forbidden.
In Garner County, girls are told they have the power to lure grown men from their beds, to drive women mad with jealousy. They believe their very skin emits a powerful aphrodisiac, the potent essence of youth, of a girl on the edge of womanhood. That's why they're banished for their sixteenth year, to release their magic into the wild so they can return purified and ready for marriage. But not all of them will make it home alive.
Sixteen-year-old Tierney James dreams of a better life—a society that doesn't pit friend against friend or woman against woman, but as her own grace year draws near, she quickly realizes that it's not just the brutal elements they must fear. It's not even the poachers in the woods, men who are waiting for a chance to grab one of the girls in order to make a fortune on the black market. Their greatest threat may very well be each other.
With sharp prose and gritty realism, The Grace Year examines the complex and sometimes twisted relationships between girls, the women they eventually become, and the difficult decisions they make in-between.
---
"I think I'd been looking for it all my life a storm in my body to match the one in my head."
It's been eighteen months since the Raxter School for Girls was put under quarantine. Since the Tox hit and pulled Hetty's life out from under her.
It started slow. First the teachers died one by one. Then it began to infect the students, turning their bodies strange and foreign. Now, cut off from the rest of the world and left to fend for themselves on their island home, the girls don't dare wander outside the school's fence, where the Tox has made the woods wild and dangerous. They wait for the cure they were promised as the Tox seeps into everything.
But when Byatt goes missing, Hetty will do anything to find her, even if it means breaking quarantine and braving the horrors that lie beyond the fence. And when she does, Hetty learns that there's more to their story, to their life at Raxter, than she could have ever thought true.
---
🎃 Burn Our Bodies Down by Rory Power
"That yes, it's exactly what they think, and nothing like it, and a hundred other things at once. I will always wish I were hers, and I will always want to be only my own. I haven't found a way yet to make the two fit."
From the author of the New York Times bestseller Wilder Girls comes a new twisty thriller about a girl whose past has always been a mystery—until she decides to return to her mother's hometown . . . where history has a tendency to repeat itself.
Ever since Margot was born, it's been just her and her mother. No answers to Margot's questions about what came before. No history to hold on to. No relative to speak of. Just the two of them, stuck in their run-down apartment, struggling to get along.
But that's not enough for Margot. She wants family. She wants a past. And she just found the key she needs to get it: A photograph, pointing her to a town called Phalene. Pointing her home. Only, when Margot gets there, it's not what she bargained for.
Margot's mother left for a reason. But was it to hide her past? Or was it to protect Margot from what's still there?
The only thing Margot knows for sure is there's poison in their family tree, and their roots are dug so deeply into Phalene that now that she's there, she might never escape.
---
🎃 Mexican Gothic by Silvia Moreno-Garcia
"A woman who is not liked is a bitch, and a bitch can hardly do anything: all avenues are closed to her."
An isolated mansion. A chillingly charismatic aristocrat. And a brave socialite drawn to expose their treacherous secrets. . . .
From the author of Gods of Jade and Shadow comes a novel set in glamorous 1950s Mexico.
After receiving a frantic letter from her newlywed cousin begging for someone to save her from a mysterious doom, Noemí Taboada heads to High Place, a distant house in the Mexican countryside. She's not sure what she will find – her cousin's husband, a handsome Englishman, is a stranger, and Noemí knows little about the region.
Noemí is also an unlikely rescuer: She's a glamorous debutante, and her chic gowns and perfect red lipstick are more suited for cocktail parties than amateur sleuthing. But she's also tough and smart, with an indomitable will, and she is not afraid: not of her cousin's new husband, who is both menacing and alluring; not of his father, the ancient patriarch who seems to be fascinated by Noemí; and not even of the house itself, which begins to invade Noemi's dreams with visions of blood and doom.
Her only ally in this inhospitable abode is the family's youngest son. Shy and gentle, he seems to want to help Noemí but might also be hiding dark knowledge of his family's past. For there are many secrets behind the walls of High Place. The family's once colossal wealth and faded mining empire kept them from prying eyes, but as Noemí digs deeper she unearths stories of violence and madness.
And Noemí, mesmerized by the terrifying yet seductive world of High Place, may soon find it impossible to ever leave this enigmatic house behind.
---
From the author of You Must Not Miss comes a haunting contemporary horror novel that explores themes of mental illness, rage, and grief, twisted with spine-chilling elements of Stephen King and Agatha Christie.
Following her father's death, Jane North-Robinson and her mom move from sunny California to the dreary, dilapidated old house in Maine where her mother grew up. All they want is a fresh start, but behind North Manor's doors lurks a history that leaves them feeling more alone…and more tormented.
As the cold New England autumn arrives, and Jane settles in to her new home, she finds solace in old books and memories of her dad. She steadily begins making new friends, but also faces bullying from the resident "bad seed," struggling to tamp down her own worst nature in response. Jane's mom also seems to be spiraling with the return of her childhood home, but she won't reveal why. Then Jane discovers that the "storage room" her mom has kept locked isn't for storage at all–it's a little girl's bedroom, left untouched for years and not quite as empty of inhabitants as it appears….
Is it grief? Mental illness? Or something more…horrid?
---
🎃 All the Bad Apples by Moïra Fowley-Doyle
The day after the funeral all our mourning clothes hung out on the line like sleeping bats. 'This will be really embarrassing,' I kept saying to my family, 'when she shows up at the door in a week or two.'
When Deena's wild and mysterious sister Mandy disappears – presumed dead – her family are heartbroken. But Mandy has always been troubled. It's just another bad thing to happen to Deena's family. Only Deena refuses to believe it's true.
And then the letters start arriving. Letters from Mandy, claiming that their family's blighted history is not just bad luck or bad decisions – but a curse, handed down through the generations. Mandy has gone in search of the curse's roots, and now Deena must find her. What they find will heal their family's rotten past – or rip it apart forever.
---
🎃 Watch Over Me by Nina LaCour
Nina LaCour delivers another emotional knockout with Watch Over Me, the eagerly anticipated follow-up to the Printz Award-winning We Are Okay.
Mila is used to being alone. Maybe that's why she said yes to the opportunity: living in this remote place, among the flowers and the fog and the crash of waves far below.
But she hadn't known about the ghosts.
Newly graduated from high school, Mila has aged out of the foster care system. So when she's offered a job and a place to stay at a farm on an isolated part of the Northern California Coast, she immediately accepts. Maybe she will finally find a new home, a real home. The farm is a refuge, but also haunted by the past traumas its young residents have come to escape. And Mila's own terrible memories are starting to rise to the surface.
Watch Over Me is another stunner from Printz Award-Winning author Nina LaCour, whose empathetic, lyrical prose is at the heart of this modern ghost story of resilience and rebirth.
---
🎃 The Cold Is in Her Bones by Peternelle van Arsdale
One girl must uncover secrets of the past to save her friend from a terrible curse in this dark and mesmerizing story of love, revenge, and redemption inspired by the myth of Medusa.
Milla knows two things to be true: Demons are real, and fear will keep her safe.
Milla's whole world is her family's farm. She is never allowed to travel to the village and her only friend is her beloved older brother, Niklas. When a bright-eyed girl named Iris comes to stay, Milla hopes her loneliness might finally be coming to an end. But Iris has a secret she's forbidden to share: The village is cursed by a demon who possesses girls at random, and the townspeople live in terror of who it will come for next.
Now, it seems, the demon has come for Iris. When Iris is captured and imprisoned with other possessed girls, Milla leaves home to rescue her and break the curse forever. Her only company on the journey is a terrible new secret of her own: Milla is changing, too, and may soon be a demon herself.
The Cold Is in Her Bones is a novel about the dark, reverberating power of pain, the yearning to be seen and understood, and the fragile optimism of love.
---
After their world-famous actor mother disappeared under mysterious circumstances, Manon and Thaïs left their remote Mediterranean island home—sent away by their pharma-tech tycoon father. Opposites in every way, the sisters drifted apart in their grief. Yet their mother's unfinished story still haunts them both, and they can't put to rest the possibility that she is still alive.
Lured home a decade later, Manon and Thaïs discover their mother's legendary last work, long thought lost: White Fox, a screenplay filled with enigmatic metaphors. The clues in this dark fairytale draw them deep into the island's surreal society, into the twisted secrets hidden by their glittering family, to reveal the truth about their mother—and themselves.
---
🎃 House of Hollow by Krystal Sutherland
A dark, twisty modern fairytale where three sisters discover they are not exactly all that they seem and evil things really do go bump in the night.
Iris Hollow and her two older sisters are unquestionably strange. Ever since they disappeared on a suburban street in Scotland as children only to return a month a later with no memory of what happened to them, odd, eerie occurrences seem to follow in their wake. And they're changing. First, their dark hair turned white. Then, their blue eyes slowly turned black. They have insatiable appetites yet never gain weight. People find them disturbingly intoxicating, unbearably beautiful, and inexplicably dangerous.
But now, ten years later, seventeen-year-old Iris Hollow is doing all she can to fit in and graduate high school on time–something her two famously glamourous globe-trotting older sisters, Grey and Vivi, never managed to do. But when Grey goes missing without a trace, leaving behind bizarre clues as to what might have happened, Iris and Vivi are left to trace her last few days. They aren't the only ones looking for her though. As they brush against the supernatural they realize that the story they've been told about their past is unraveling and the world that returned them seemingly unharmed ten years ago, might just be calling them home.
---
I'm living here my Book Depository affiliated link, in case you want to order some books there. In that case, I want you to know that I'll receive a small percentage of your purchase and it would be REALLY helpful to me, to buy more books, and keep sharing with you. THANK YOU ❤️
CREDITS FOR THE SOURCE OF THE ORIGINAL IMAGE HERE
I hope you liked it a lot & that you can find new readings to enjoy!


I LOVE YOU

, thanks for always being there for me.❤️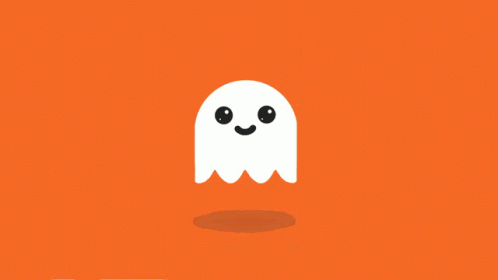 🎃

I would like to know your opinion:

What do you think about spooky books with weird plots?

&

Do you have any recommendations for me?

Let me know everything in the comments, I'd love to chat with you!

🎃