☕️ Hi guys, I hope you're having a wonderful day!. here I am with a new WWW Wednesday (originally hosted by A Daily Rhythm and revived by Taking on a World of Words, where I'll share with you the books that I've finished, my current and upcoming readings, and so chat a little about them ☕️
THIS MEME TRIES TO ANSWER THE FOLLOWING THREE QUESTIONS:
WHAT ARE YOU CURRENTLY READING?
WHAT DID YOU FINISH RECENTLY READING?
WHAT DO YOU THINK YOU'LL READ NEXT?
---
☕️ Rules for Vanishing by Kate Alice Marshall
I just started this book, I read only the first chapter, so I can't really give an opinion as such yet, but it sounds very interesting, and I love the promise. Basically in this book, we follow a girl named Sarah whose sister disappeared a year ago while they were researching the legend of "Lucy Gallows" for a school project or something, and this legend says that a girl was murdered by her brother in 1953 and buried in the forest, and therefore the forest is haunted. Now a year has passed since the disappearance of Sarah's sister and she has distanced herself from her friends and things have changed a lot for her until she receives a message that invites her to play a game and is related to Lucy Gallows and the forest, and Sarah thinks this may be her only chance to find her sister and bring her back home. This is more or less what the plot is about, and the concept fascinates me, I love this type of stories, they remind me a lot of horror movies, in fact, it has a very intriguing "Slanderman" vibe, you know? and I'm also trash for a good sisters' story, so I'm excited to know what will happen and what this "Lucy Gallows" legend is about. It's also told as in interviews and testimonials, and so far I really like the idea. I'm super on board and I'm dying to keep reading.
| Goodreads |
---
☕️ Mooncakes by Suzanne Walker & Wendy Xu
This graphic novel is absolutely adorable and super easy to read, I really enjoyed it very much, I still felt it kind of incomplete in some factors, but in general, I loved it, especially the characters are so sweet and so honest about themselves, It's a story that reaches your heart very easily. I loved the magical aspect, but if I'd have liked to know a little more, I loved the family aspect as well and above all, the wonderful amount of diversity that is shown in an absolutely warm and respectful way. The relationship between the characters is also SOOOOO cute to read. Really guys, I highly recommend it if you want to read something atmospheric but super light and very warm.
| Goodreads |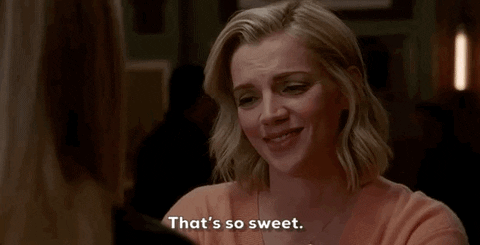 ---
☕️ Burn Our Bodies Down by Rory Power
I know this book is that kind of book that isn't for everyone, I know you will either hate it or love it, so knowing that I still HIGHLY RECOMMEND IT. I LOVE IT COMPLETELY. I wasn't expecting to fall in love with a book this Halloween but oh my god, guys, this book has my heart. It's everything I wanted and even more, it's absolutely weird in a way that only the author knows how to create stories, but it's so compelling, it kept me on the edge of the seat the whole time I couldn't stop reading because I had to know what was happening in that super creepy farm and It was so worth it, I loved it from beginning to end, I can see why other people may not enjoy it, but it had no flaws for me, it was perfect.
I think it shocked me a lot because the author's style resonates a lot with my own style when creating stories, in fact, it's super crazy but I saw a lot of my own WIP in this book and it felt incredible, it gave me great energy of inspiration and I absolutely loved it.
There's much that I cannot tell you because the most impactful things are spoilers, but you'll know more in my in-depth review, obviously, I will still reserve many spoilers because I want to write my reviews free of them as always, so you can read without worrying, but you guys, it will be a review with many emotions and fangirl moments. Stay tuned for it very soon.
You know I'm very picky about my ratings, so I know you'll be surprised.
| Goodreads |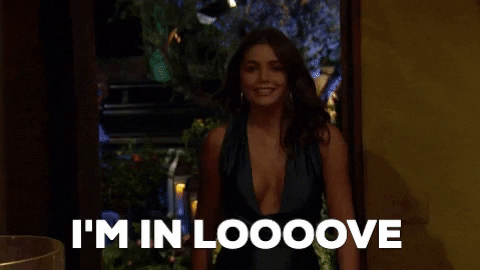 ---
I'm sure I'll go for Horrid by Katrina Leno because I'm dying to read it and can't wait any longer. If you've read it let me know!
I also wanted to share with you that I don't know if I'll be able to read Legendborn by Tracy Deonn this month as I expected because my copy hasn't arrived and I don't think it will arrive this month if so I'll have to replace it with another option, but whatever the case I will let you know.
CREDITS FOR THE SOURCE OF THE ORIGINAL IMAGE HERE
☕️ What are you currently reading? & Have you read any of these books?

☕️
Let me know EVERYTHING in the comments, you know that I love to know what you think❤️