☀️ Hi, guys! I hope you're having a beautiful day, full of good readings & amazing moments.❤️ Super excited for today's post, this is a series of super chill posts that I'll be bringing you every Sunday!  🥳 These will be our "Colorful Bookish Sundays" and it will be, basically, to organize my priority list, choosing some books from my Goodreads TBR to add to my list which I'll check every month when creating my monthly TBRs, that way I hope to start reading those books that I'm most excited about, so they don't end up in my TBR for years as many of them are already doing 😅 
I'm looking to give to this post series a fun and relaxed look, so I decided to show you a specific color every Sunday, I LOVE some good beautiful covers and even more when there's a beautiful color palette in them, so I think it could be interesting organize them by color, chat a little about them, and as always try to organize myself better with my books and my future readings 😍 & you can know what color we'll play every Sunday based on the icon that will accompany the title, but I'll also let you know below.
The dynamic will be to show you the selected books and then separate them by categories to finally make a decision of which one/ones will be my choice to add to my list of priorities and obviously, I would love to know what you think about them!  👏🏻 👏🏻 👏🏻                
I'm SO happy to bring you posts on Sundays again, it seems like a fun idea and hopefully, it will be entertaining for both you and me. 🥺 I hope you like it, I know it sounds weird now and you're probably thinking "Sofi, what are you doing?"  but I promise I'll do my best. I LOVE YOU ❤️, thanks for the constant support, it means a lot to me, so now get comfortable, prepare your favorite drink and let's start! ☀️ 
Previous "Colorful Bookish Sunday" Posts: PINK – GREEN – RED – BLUE – ORANGE – YELLOW – PURPLE-VIOLET – WHITE
Today's color is
 🌑 
BLACK

 🌑 
 🌑 Crave (Crave #1) by Tracy Wolff | My whole world changed when I stepped inside the academy. Nothing is right about this place or the other students in it. Here I am, a mere mortal among gods…or monsters. I still can't decide which of these warring factions I belong to, if I belong at all. I only know the one thing that unites them is their hatred of me.
Then there's Jaxon Vega. A vampire with deadly secrets who hasn't felt anything for a hundred years. But there's something about him that calls to me, something broken in him that somehow fits with what's broken in me.
Which could spell death for us all.
Because Jaxon walled himself off for a reason. And now someone wants to wake a sleeping monster, and I'm wondering if I was brought here intentionally—as the bait. 
---
 🌑 The Night Circus by Erin Morgenstern | The circus arrives without warning. No announcements precede it. It is simply there, when yesterday it was not. Within the black-and-white striped canvas tents is an utterly unique experience full of breathtaking amazements. It is called Le Cirque des Rêves, and it is only open at night.
But behind the scenes, a fierce competition is underway—a duel between two young magicians, Celia and Marco, who have been trained since childhood expressly for this purpose by their mercurial instructors. Unbeknownst to them, this is a game in which only one can be left standing, and the circus is but the stage for a remarkable battle of imagination and will. Despite themselves, however, Celia and Marco tumble headfirst into love—a deep, magical love that makes the lights flicker and the room grow warm whenever they so much as brush hands.
True love or not, the game must play out, and the fates of everyone involved, from the cast of extraordinary circus performers to the patrons, hang in the balance, suspended as precariously as the daring acrobats overhead.
Written in rich, seductive prose, this spell-casting novel is a feast for the senses and the heart.
---
 🌑 Three Dark Crowns (Three Dark Crowns #1) by Kendare Blake |When kingdom come, there will be one.
In every generation on the island of Fennbirn, a set of triplets is born—three queens, all equal heirs to the crown and each possessor of a coveted magic. Mirabella is a fierce elemental, able to spark hungry flames or vicious storms at the snap of her fingers. Katharine is a poisoner, one who can ingest the deadliest poisons without so much as a stomachache. Arsinoe, a naturalist, is said to have the ability to bloom the reddest rose and control the fiercest of lions.
But becoming the Queen Crowned isn't solely a matter of royal birth. Each sister has to fight for it. And it's not just a game of win or lose…it's life or death. The night the sisters turn sixteen, the battle begins.
The last queen standing gets the crown.  
---
 🌑 The Only Good Indians by Stephen Graham Jones | A tale of revenge, cultural identity, and the cost of breaking from tradition in this latest novel from the Jordan Peele of horror literature, Stephen Graham Jones.
Seamlessly blending classic horror and a dramatic narrative with sharp social commentary, The Only Good Indians follows four American Indian men after a disturbing event from their youth puts them in a desperate struggle for their lives. Tracked by an entity bent on revenge, these childhood friends are helpless as the culture and traditions they left behind catch up to them in a violent, vengeful way.
---
 🌑 And I Darken (The Conqueror's Saga #1) by Kiersten White | No one expects a princess to be brutal. And Lada Dragwlya likes it that way. Ever since she and her gentle younger brother, Radu, were wrenched from their homeland of Wallachia and abandoned by their father to be raised in the Ottoman courts, Lada has known that being ruthless is the key to survival. She and Radu are doomed to act as pawns in a vicious game, an unseen sword hovering over their every move. For the lineage that makes them special also makes them targets.
Lada despises the Ottomans and bides her time, planning her vengeance for the day when she can return to Wallachia and claim her birthright. Radu longs only for a place where he feels safe. And when they meet Mehmed, the defiant and lonely son of the sultan, Radu feels that he's made a true friend—and Lada wonders if she's finally found someone worthy of her passion.
But Mehmed is heir to the very empire that Lada has sworn to fight against—and that Radu now considers home. Together, Lada, Radu, and Mehmed form a toxic triangle that strains the bonds of love and loyalty to the breaking point. 
---
 🌑 Seven Deadly Shadows by Courtney Alameda & Valynne E. Maetani | Seventeen-year-old Kira Fujikawa has never had it easy. She's bullied by the popular girls in school. Her family ignores her. And she's also plagued with a secret: She can see yokai, the ghosts and demons that haunt the streets of Japan. But things accelerate from bad to worse when she learns that Shuten-doji, the demon king, will rise at the next blood moon to hunt down an ancient relic and bring the world to a catastrophic end.
Not exactly skilled at fighting anything, much less the dead, Kira enlists the aid of seven powerful death gods to help her slay Shuten-doji. They include Shiro, a kitsune with boy-band looks who is more flirtatious than helpful, and O-bei, a regal demon courtesan with covert reasons of her own for getting involved.
As the confrontation with Shuten-doji draws nearer by the day, the fate of Japan hangs in the balance. Can Kira save humankind? Or will the demon king succeed in bringing eternal darkness upon the world? 
---
 🌑 Loveboat, Taipei (Loveboat, Taipei #1) by Abigail Hing Wen | A wise man once said, When at Loveboat, party like the prodigies do.
When Ever Wong's parents send her away for the summer, she's expecting Chien Tan: a strict, educational immersion program in Taiwan.
Instead, she finds the infamous "Loveboat."
There, Ever is surrounded by prodigies: like Rick Woo, Chinese American wonder boy and longtime bane of her existence; Ever's roommate, the confident and clever Sophie Ha, as glamorous as she is sharp; and the intimidatingly cool Xavier Yeh, heir to an international tech empire.
But her classmates are more interested in the nonstop Taipei nightlife than anything to do with the curriculum. Hookups abound, snake-blood sake flows, and adult supervision is nonexistent. For the first time ever, Ever is discovering what freedom tastes like, and it is exhilarating.
But summer will end and Ever will be back to her parents and the future they've planned for her. Will she let this glimpse of freedom go—or will Loveboat give her the courage to pursue the future she dreams of, and the Ever Wong she wants to be? 
---
 🌑 Don't Look for Me by Wendy Walker | "In Wendy Walker's thrilling novel Don't Look for Me, the greatest risk isn't running away. It's running out of time. One night, Molly Clarke walked away from her life. She doesn't want to be found. Or at least, that's the story. The car abandoned miles from home. The note found at a nearby hotel. The shattered family that couldn't be put back together. They called it a "walk away." It happens all the time. Women disappear, desperate to leave their lives behind and start over. But is that what really happened to Molly Clarke?
---
 🌑 The Shadows by Alex North | You knew a teenager like Charlie Crabtree. A dark imagination, a sinister smile–always on the outside of the group. Some part of you suspected he might be capable of doing something awful. Twenty-five years ago, Crabtree did just that, committing a murder so shocking that it's attracted that strange kind of infamy that only exists on the darkest corners of the internet–and inspired more than one copycat.
Paul Adams remembers the case all too well: Crabtree–and his victim–were Paul's friends. Paul has slowly put his life back together. But now his mother, old and senile, has taken a turn for the worse. Though every inch of him resists, it is time to come home.
It's not long before things start to go wrong. Reading the news, Paul learns another copycat has struck. His mother is distressed, insistent that there's something in the house. And someone is following him. Which reminds him of the most unsettling thing about that awful day twenty-five years ago.
It wasn't just the murder.
It was the fact that afterward, Charlie Crabtree was never seen again…
The haunting new thriller from Alex North, author of the New York Times bestseller The Whisper Man.
---
 🌑 The Dark In-Between by Elizabeth Hrib | A terrible accident brings sixteen-year-old Casey Everett's life to a halt—literally. Pronounced dead on the beach during the year-end harbor party, Casey's sudden return to the living is shadowed by the drowning of her best friend, Liddy.
Eager to avoid the rumors that follow her, Casey returns home for the summer, only to find that Liddy won't let her go. A series of violent nightmares and soulless whispers threaten to drive her mad, but when she watches a boy fall from the sky, she suspects she's actually crossed that line.
That is until Red—an angel fallen to earth to regain his wings—takes her to Limbo: a place that exists somewhere between the living and the dead. Now, in order to save her best friend, Casey must learn to walk these mysterious and dangerous paths or else risk losing Liddy to something worse than death. 
---
 🌑 The Never Tilting World (The Never Tilting World #1) by Rin Chupeco | Frozen meets Mad Max in this epic teen fantasy duology bursting with star-crossed romance, immortal heroines, and elemental magic, perfect for fans of Furyborn.
Generations of twin goddesses have long ruled Aeon. But seventeen years ago, one sister's betrayal defied an ancient prophecy and split their world in two. The planet ceased to spin, and a Great Abyss now divides two realms: one cloaked in perpetual night, the other scorched by an unrelenting sun.
While one sister rules Aranth—a frozen city surrounded by a storm-wracked sea —her twin inhabits the sand-locked Golden City. Each goddess has raised a daughter, and each keeps her own secrets about her sister's betrayal.
But when shadowy forces begin to call their daughters, Odessa and Haidee, back to the site of the Breaking, the two young goddesses —along with a powerful healer from Aranth, and a mouthy desert scavenger —set out on separate journeys across treacherous wastelands, desperate to heal their broken world. No matter the sacrifice it demands. 
---
 🌑 The Beautiful (The Beautiful #1) by Renée Ahdieh | In 1872, New Orleans is a city ruled by the dead. But to seventeen-year-old Celine Rousseau, New Orleans provides her a refuge after she's forced to flee her life as a dressmaker in Paris. Taken in by the sisters of the Ursuline convent along with six other girls, Celine quickly becomes enamored with the vibrant city from the music to the food to the soirées and—especially—to the danger. She soon becomes embroiled in the city's glitzy underworld, known as La Cour des Lions, after catching the eye of the group's leader, the enigmatic Sébastien Saint Germain. When the body of one of the girls from the convent is found in the lair of La Cour des Lions, Celine battles her attraction to him and suspicions about Sébastien's guilt along with the shame of her own horrible secret.
When more bodies are discovered, each crime more gruesome than the last, Celine and New Orleans become gripped by the terror of a serial killer on the loose—one Celine is sure has set her in his sights . . . and who may even be the young man who has stolen her heart. As the murders continue to go unsolved, Celine takes matters into her own hands and soon uncovers something even more shocking: an age-old feud from the darkest creatures of the underworld reveals a truth about Celine she always suspected simmered just beneath the surface.
At once a sultry romance and a thrilling murder mystery, master storyteller Renée Ahdieh embarks on her most potent fantasy series yet: The Beautiful.
---
 🌑 The Starless Sea by Erin Morgenstern | Far beneath the surface of the earth, upon the shores of the Starless Sea, there is a labyrinthine collection of tunnels and rooms filled with stories. The entryways that lead to this sanctuary are often hidden, sometimes on forest floors, sometimes in private homes, sometimes in plain sight. But those who seek will find. Their doors have been waiting for them.
Zachary Ezra Rawlins is searching for his door, though he does not know it. He follows a silent siren song, an inexplicable knowledge that he is meant for another place. When he discovers a mysterious book in the stacks of his campus library he begins to read, entranced by tales of lovelorn prisoners, lost cities, and nameless acolytes. Suddenly a turn of the page brings Zachary to a story from his own childhood impossibly written in this book that is older than he is.
A bee, a key, and a sword emblazoned on the book lead Zachary to two people who will change the course of his life: Mirabel, a fierce, pink-haired painter, and Dorian, a handsome, barefoot man with shifting alliances. These strangers guide Zachary through masquerade party dances and whispered back room stories to the headquarters of a secret society where doorknobs hang from ribbons, and finally through a door conjured from paint to the place he has always yearned for. Amid twisting tunnels filled with books, gilded ballrooms, and wine-dark shores Zachary falls into an intoxicating world soaked in romance and mystery. But a battle is raging over the fate of this place and though there are those who would willingly sacrifice everything to protect it, there are just as many intent on its destruction. As Zachary, Mirabel, and Dorian venture deeper into the space and its histories and myths, searching for answers and each other, a timeless love story unspools, casting a spell of pirates, painters, lovers, liars, and ships that sail upon a Starless Sea. 
---
 🌑 Come Find Me by Megan Miranda | After surviving an infamous family tragedy, sixteen-year-old Kennedy Jones has made it her mission to keep her brother's search through the cosmos alive. But then something disturbs the frequency on his radio telescope–a pattern registering where no signal should transmit.
In a neighboring county, seventeen-year-old Nolan Chandler is determined to find out what really happened to his brother, who disappeared the day after Nolan had an eerie premonition. There hasn't been a single lead for two years, until Nolan picks up an odd signal–a pattern coming from his brother's bedroom.
Drawn together by these strange signals–and their family tragedies–Kennedy and Nolan search for the origin of the mysterious frequency. But the more they uncover, the more they believe that everything's connected–even their pasts–as it appears the signal is meant for them alone, sharing a message that only they can understand. Is something coming for them? Or is the frequency warning them about something that's already here?
---
 🌑 There Will Come a Darkness (The Age of Darkness #1) by Katy Rose Pool | The Age of Darkness approaches.
Five lives stand in its way.
Who will stop it… or unleash it?
For generations, the Seven Prophets guided humanity. Using their visions of the future, they ended wars and united nations―until the day, one hundred years ago, when the Prophets disappeared.
All they left behind was one final, secret prophecy, foretelling an Age of Darkness and the birth of a new Prophet who could be the world's salvation . . . or the cause of its destruction. As chaos takes hold, five souls are set on a collision course:
A prince exiled from his kingdom.
A ruthless killer known as the Pale Hand.
A once-faithful leader torn between his duty and his heart.
A reckless gambler with the power to find anything or anyone.
And a dying girl on the verge of giving up.
One of them―or all of them―could break the world. Will they be savior or destroyer? 
---
I'm trying to be pretty picky in my picks to put on my priority list, so I've taken the time to think about it and read the synopses and have also read some reviews. Also, I just want to choose 2 per Sunday, so my list will be shorter and my goal will be more achievable.
I've chosen ☀️ The Only Good Indians because I've heard the best things about it and I love the promise along with the genre, I think it could be something I really enjoy. The summary says something like "Seamlessly blending classic horror and a dramatic narrative with sharp social commentary" and I just can't miss that!! If you've read it I'd love to know your opinion, so let me know in the comments, it really sounds brilliant.
I've chosen ☀️ Don't Look for Me because Wendy Walker is the author of Emma in the Night, which is one of my favorite mystery books! so I'm very excited to read and support her new work. I love the author's style and also how she manages to give unique and unexpected twists that leave me in shock. So, of course, I want to read this one soon to share my opinion with you.
---
If you want to support me you know that you can buy any of these books & even more using my affiliate link to BOOK DEPOSITORY, In that case, I want you to know that as an affiliate, I'll receive a small percentage of your purchase and it would be REALLY helpful to me, to buy more books, to improve my blog and keep sharing with you❤️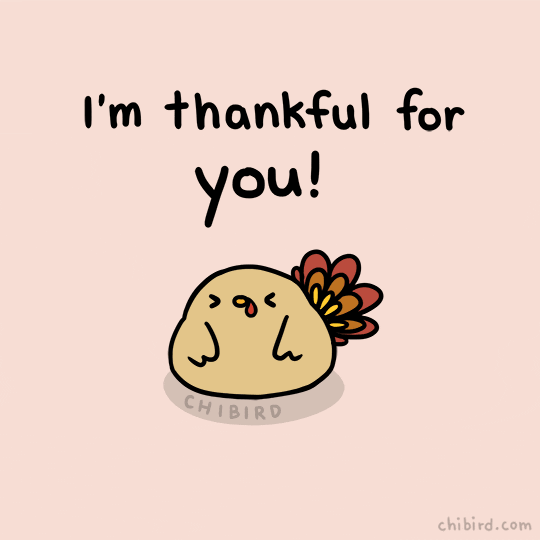 ORIGINAL BACKGROUND IMAGE HERE
I hope you liked the idea! I'm super excited to create my priority list & even more so that I can share the process with you! ❤️   
 ☀️ Question Time! Have you read any of these books? If not, would you like to read one? & Have you tried with any of these authors? Let me know everything in the comments, you know that I LOVE to know your thoughts ☀️