🌻 Hi guys! I hope you're having a beautiful day full of good readings.❤️ Today I bring you a new post… my September Wrap Up! where I'll tell you ALL about my readings of the month. I'm quite pleased with my reading month, I think I could read a lot of what I expected and that makes me very happy, but also I've felt very relaxed in terms of my life as a reader, you know? I think I've learned to balance a bit my "normal life" with my "life as a reader" without stressing so much about it and that has been something very positive this month. 🥰 I found myself enjoying most of my readings as well, and with that extra non-pressure feeling that I've been having, it was even a more enjoyable experience that I hope to take with me into October, which will be a pretty ambitious month for me. 🎃 Still, I want to continue to feel relaxed and read just when I feel like it, and know that it's okay if I read 4, 5, or 6 books a month, that that's wonderful and I don't have to push myself to read more. So in summary, I think I have had a month quite in tune and in harmony with myself, accepting myself with all and failures, knowing that it's okay if I want to do things that don't have to do with reading, and basically be at peace with the blogging process as well 😊. I think that if it's something that interests you, I could talk more in another post about the balance between daily life, blogging, and reading, I think it's something interesting to discuss.
---
As I always do, I want to thank you immensely for the support and love you have towards me and towards the blog, I love you deeply, you know that and I know how lucky I'm to have each one of you commenting and liking my posts, I always feel all that lovely energy and it makes me SO happy. I want to say thank you again, for having voted for me in this 2020 Book Blogging Awards, because I've won for Best Recommendations 🎊 and I still cannot believe it, it's such a great honor, YOU'RE INCREDIBLE & thank you SO SO much! ❤️❤️❤️
In other news, but not least, I've changed many things on the blog, as you can see, and I want to thank you for your words of support and love towards those changes 🥺, I know that I'm not a graphic designer and there's much that I still have to learn, but I'm happy with the changes, I'm about to celebrate 4 years with the blog and I already felt like changing a little to attract new energy of love and creation. I'm very excited about this new stage and I hope that you're there to live it together.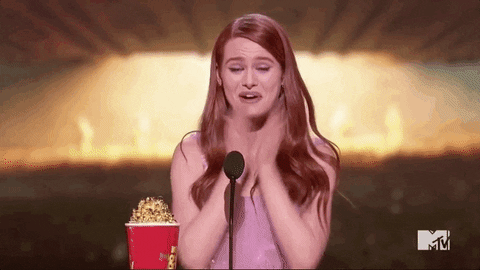 ---
So, going a little more specifically to my readings this month, it has been a very positive month.
I've participated in the Latinx Book Bingo, but I decide to do it something different and just focus on a stack of books all by Latinx authors and try to read as much as possible, obviously, it was too much and I knew that, so I didn't get to read the vast majority, BUT I'm still happy because almost all my readings of the month were by Latinx authors so YAY! 😍
I've even participated in a couple of blog tours that I'm very proud of because I've adored both Latinx authors releases, both super important readings, I'll tell you more later. 😊
I was also looking forward to catching up on a well-known trilogy of which I had an ARC from the second book, and I have unpopular thoughts about it 🙄, so you should stick around to find out, but yeah, I was just hoping for a little more from them.
Then I encouraged myself to read a bit of contemporary and especially romance, which isn't my genre at all, but I'm glad to be giving it another chance. Spring started where I live, so I thought it would be a good time to get out of my comfort zone.
And I also read a book with a lot of hype, and you know that always terrifies me, but I think this time it was worth it, I loved it and it has that horror/gothic touch that I had not read for a long time. 👏🏻 👏🏻 👏🏻
So, as you can see, I have a lot that I want to talk to you about, so without further ado, make yourself comfortable, I hope you enjoy & let's get started! 🌻
Top 5 Favorite Posts on the Blog
🌻 Things I Don't Like in Books 👎🏻
🌻 Top 5 | Books with Morally-Gray Main Characters 🔥
🌻 New ARCs Recently Approved #5 📚
🌻 Would You Rather? Book Tag 🤔
---
September Statistics
💫 Books Read: I've read 6 books this month 😊
💫 Total Pages: 2113 👏🏻
💫 Authors Gender: I read 5 books by female authors & 1 book by various authors
💫 Book Genres: I've read 4 YA books & 2 Adult books|| Within this, I've read Fantasy, Historical-Fiction, Paranormal, Horror, Romance & Contemporary
💫 Releases: I've read 5 from 2020 & 1 from 2019
---
 🛫 Blog Tour Books – ARCs ⚽️
🌻 Come On In by Adi Alsaid & more authors | I'm not really the biggest fan of anthologies, but when the publisher contacted me for the blog tour of this book, I couldn't refuse, in fact, I think it's super important to know a little more about immigration stories, and how this affects the people, to their quality of life and their families. It's a book that will open your eyes a lot and most of its stories seemed incredible to me, I've met know to me authors of whom I want to read entire books due to the intensity of their stories, and their writing style, which is wonderful. I love that this book puts you out of your comfort zone so that you can really put yourself in the shoes of immigrants and live a little of what they must live each day. It's a very rich book in content, very real and raw, but extremely important to read, you know? I really enjoyed it, some of the stories made me feel so deeply bad for the characters because you know that there are people in the world right now having to deal with all those adversities. On the other hand, you can also connect a lot because it has beautiful family portraits that are beautiful to read. | BOOK REVIEW |
---
🌻 Furia by Yamile Saied Méndez | Well, what can I say about Furia?, I just loved it, it's a book that will always be very close to my heart because as you already know, I'm from Argentina and this book takes place in Argentina, so obviously it means a lot to me. I also loved the story, even though I don't like football and this book is highly based on it, I could enjoy it a lot anyway because it touches on various topics as well and I love the main character, she's a very strong girl and she knows exactly what she wants, and seeing her fight for her dreams in a highly macho and patriarchal environment made me respect her a lot. I love the portrait of culture and society because I think that even when some things are very negative, they're real and I like that. But I think the cherry on the cake in this book is how romance is put on the second place, at one point, to show a girl who decides for her dreams above all else and chooses herself and her family first, which is everything for me, has a huge sentimental weight and is beautiful to read. It also touches on issues like femicides that sadly are something that happens a lot in my country, there's also intra-family violence, so in general, it's a very sensitive book to read, but it's worth it, so girl power! it's wonderful and it makes me deeply happy that's having the love it deserves. | BOOK REVIEW |
---
🌙 Unpopular Opinions ❄️
🌻 The Gilded Wolves (The Gilded Wolves #1) by Roshani Chokshi | I was very excited to read this book because I love how it sounds and even though it's very similar to Six Of Crows, a book that I love, I haven't been able to connect with it 100%, I love the atmosphere, it's very beautiful and I also like the idea behind, I think it's very unique, but still I didn't like the characters, I think they lack character and development to have a greater impact and I also think that the construction of the story, in general, is quite messy, and there are many moments where I get lost and I didn't know what is happening, for me it read like a sequel in some way, and it doesn't work in its totality. I can still see the potential of this book and its story, which is why I understand why so many people love it. | BOOK REVIEW |
---
🌻 The Silvered Serpents (The Gilded Wolves #2) by Roshani Chokshi | I'm happy to say that I think this is a solid sequel. The characters have had quite a marked growth in this one and the plot seemed interesting enough, even so, it's not my favorite thing in the world, but I could see the growth from one book to another, which I appreciate a lot. What I liked the most was the construction of the world, I adore how it is described in this book and the ability of the author to create atmospheres is brilliant. I also love her writing style, it's very lyrical at times. | BOOK REVIEW |
---
🌹 Latinx Reads 🍄
🌻 You Had Me at Hola by Alexis Daria | This book is everything I don't usually read, so it's super funny that I actually managed to finish it, yet it's still a good solid romance book that I know many people will surely enjoy. I think there's a pretty realistic tone and it's interesting to see behind the scenes of a telenovela and all that. Still, I don't know, it was a positive reading but personally, I already know this is not my kind of book, it makes me happy to give heavy romance a chance from time to time, but hey, nothing too special to mention. I did like the family dynamics of the main characters and I think the dialogues are quite good, they made me smile. Soon, I promise you, that I'll come with my review on this book.
---
🌻 Mexican Gothic by Silvia Moreno-Garcia | This book was crazy, but in the best way, I think. It's a very rare book to explain so I will not even try, I do want to share with you that this is a wild ride, that will take you down a dark and gothic path towards inexplicable and unpredictable things that lead to a great ending. I love when books are unpredictable like this one is because it's more fun when you can't guess what will happen. I love the main character, she's super brave and always speaks her mind, and I love that about her, I also love the gothic tone of horror that this book has, it was super enjoyable for me. And even when it's slow-paced, I think was the right approach to the story, as it creates a vibe of suspense and discomfort that makes you want to keep reading.
It's a very special book, which has a very unique plot indeed, it's incredible, I highly recommend it, but I want to warn you that it has very graphic scenes of violence and blood and stuff, so be very careful with it. | BOOK REVIEW |
---
CREDITS FOR THE SOURCE OF THE ORIGINAL IMAGE HERE
What's your favorite book of the month?

&

Have you read any of these books?
🌿 Let me know everything in the comments, you know that I always love to know what you think 🌿