🔥 Hi guys, I hope you're having a wonderful day, surrounded by the best readings!! ❤️ Today I'm bringing you one of my favorite posts where I show you my most anticipated new releases of the month. 🥰  I'm SO excited to be this 2020 sharing with you, is really a blessing, so I hope you enjoy these posts and find some new books to add to your endless TBR because as I always say: Good for the soul but bad for the wallet, right? But it's what we love …BOOKS AND MORE BOOKS, so I hope you enjoy it. The books I choose to add here are just some that I would love to read at some point because they sound like something I'll personally enjoy, so without more further ado, let's start!  🔥
☀️ Some of the release dates may change due to Covid-19, so if you know of any recent changes, let me know!
October 6th, 2020
We Were Restless Things by Cole Nagamatsu
---
From debut author Cole Nagamatsu comes an atmospheric contemporary fantasy about three teens coming of age in the wake of a mysterious death.
Last summer, Link Miller drowned on dry land in the woods, miles away from the nearest body of water. His death was ruled a strange accident, and in the months since, his friends and family have struggled to make sense of it. But Link's close friend Noemi Amato knows the truth: Link drowned in an impossible lake that only she can find. And what's more, someone claiming to be Link has been contacting her, warning Noemi to stay out of the forest.
As these secrets become too heavy for Noemi to shoulder on her own, she turns to Jonas, her new housemate, and Amberlyn, Link's younger sister. All three are trying to find their place—and together, they start to unravel the truth: about themselves, about the world, and about what happened to Link.
Unfolding over a year and told through multiple POVs and a dream journal, We Were Restless Things explores the ways society shapes our reality, how we can learn to love ourselves and others, and the incredible power of our own desires.
---
Something Happened to Ali Greenleaf (Something Happened to Ali Greenleaf #1) by Hayley Krischer
---
Perfect for fans of Rory Power and Laurie Halse Anderson, this sharp, emotional debut follows two girls as they navigate tumultuous relationships, the effects of trauma, and what empowerment means to them.

Ali Greenleaf and Blythe Jensen couldn't be more different. Ali is sweet, bitingly funny, and just a little naive. Blythe is beautiful, terrifying, and the most popular girl in school. They've never even talked to each other, until a party when Ali decides she'll finally make her move on Sean Nessel, her longtime crush, and the soccer team's superstar. But Sean pushes Ali farther than she wants to go. When she resists–he rapes her.

Blythe sees Ali when she runs from the party, everyone sees her. And Blythe knows something happened with Sean, she knows how he treats girls. Even so, she's his best friend, his confidant. When he begs her to help him, she can't resist.

So Blythe befriends Ali in her attempt to make things right with Sean, bringing Ali into a circle of ruthless popular girls, and sharing her own dark secrets. Despite the betrayal at the heart of their relationship, they see each other, in a way no one ever has before.

In her searing, empowering debut novel, Hayley Krischer tells the story of what happened that night, and how it shaped Ali and Blythe forever. Both girls are survivors in their own ways, and while their experiences are different, and their friendship might not be built to last, it's one that helps each of them find a way forward on their own terms. 
---
I Hope You're Listening by Tom Ryan
---
EVERY MISSING PERSON HAS A STORY.

In her small town, seventeen-year-old Delia "Dee" Skinner is known as the girl who wasn't taken. Ten years ago she witnessed the abduction of her best friend, Sibby. And though she told the police everything she remembered, it wasn't enough. Sibby was never seen again.

At night, Dee deals with her guilt by becoming someone else: the Seeker, the voice behind the popular true crime podcast Radio Silent, which features missing persons cases and works with online sleuths to solve them. Nobody knows Dee's the Seeker, and she plans to keep it that way.

When another little girl in town goes missing, and the case is linked to Sibby's disappearance, Dee has a chance to get answers with the help of her virtual detectives and the intriguing new girl at school. But how much of her own story is she willing to reveal in order to uncover the truth?  
---
The Invisible Life of Addie LaRue by V.E. Schwab
---
A Life No One Will Remember. A Story You Will Never Forget.

France, 1714: in a moment of desperation, a young woman makes a Faustian bargain to live forever and is cursed to be forgotten by everyone she meets.

Thus begins the extraordinary life of Addie LaRue, and a dazzling adventure that will play out across centuries and continents, across history and art, as a young woman learns how far she will go to leave her mark on the world.

But everything changes when, after nearly 300 years, Addie stumbles across a young man in a hidden bookstore and he remembers her name.  
---
Forget This Ever Happened by Cassandra Rose Clarke
---
Sometimes there's a town called Indianola.

And sometimes there isn't.

Summer, 1993. Claire has been dumped in rural Indianola, Texas, to spend her whole vacation taking care of mean, sickly Grammy. There's nothing too remarkable about Indianola: it's run-down, shabby, and stifling hot, a pin-dot on the Gulf Coast.

Well, there is one remarkable thing, she discovers. Something otherworldly.

But if you leave Indianola, you forget about it… and if you stay, you have to live with it every day.

Because there's a confluence of energies at Indianola, a fissure in time and space, a gap in reality. Nothing is as it seems. And unless Claire can figure out this town–the talkative lizards under the pecan trees; the honey-sweet but terrifying girl next door; the cute daughter of a powerful family, who would answer Claire's questions if she had any answers; the pervasive sense of history coming unspooled, like a video tape–she might never leave.

Featuring a mindbending plot, heartfelt queer romance, brilliant writing, and intricate worldbuilding, Forget This Ever Happened is a lush and thrilling genre-bender perfect for the Black Mirror generation.  
---
October 13th, 2020
The Once and Future Witches by Alix E. Harrow
---
In 1893, there's no such thing as witches. There used to be, in the wild, dark days before the burnings began, but now witching is nothing but tidy charms and nursery rhymes. If the modern woman wants any measure of power, she must find it at the ballot box.

But when the Eastwood sisters–James Juniper, Agnes Amaranth, and Beatrice Belladonna–join the suffragists of New Salem, they begin to pursue the forgotten words and ways that might turn the women's movement into the witch's movement. Stalked by shadows and sickness, hunted by forces who will not suffer a witch to vote-and perhaps not even to live-the sisters will need to delve into the oldest magics, draw new alliances, and heal the bond between them if they want to survive.

There's no such thing as witches. But there will be. 
---
Black Sun (Between Earth and Sky #1) by Rebecca Roanhorse
---
From the New York Times bestselling author of Star Wars: Resistance Reborn comes the first book in the Between Earth and Sky trilogy, inspired by the civilizations of the Pre-Columbian Americas and woven into a tale of celestial prophecies, political intrigue, and forbidden magic.

A god will return
When the earth and sky converge
Under the black sun

In the holy city of Tova, the winter solstice is usually a time for celebration and renewal, but this year it coincides with a solar eclipse, a rare celestial event proscribed by the Sun Priest as an unbalancing of the world.

Meanwhile, a ship launches from a distant city bound for Tova and set to arrive on the solstice. The captain of the ship, Xiala, is a disgraced Teek whose song can calm the waters around her as easily as it can warp a man's mind. Her ship carries one passenger. Described as harmless, the passenger, Serapio, is a young man, blind, scarred, and cloaked in destiny. As Xiala well knows, when a man is described as harmless, he usually ends up being a villain.

Crafted with unforgettable characters, Rebecca Roanhorse has created an epic adventure exploring the decadence of power amidst the weight of history and the struggle of individuals swimming against the confines of society and their broken pasts in the most original series debut of the decade. 
---
October 20th, 2020
Plain Bad Heroines by Emily M. Danforth
---
"Brimming from start to finish with sly humor and gothic mischief. Brilliant." —SARAH WATERS

The award-winning author of The Miseducation of Cameron Post makes her adult debut with this highly imaginative and original horror-comedy centered around a cursed New England boarding school for girls—a wickedly whimsical celebration of the art of storytelling, sapphic love, and the rebellious female spirit.

Our story begins in 1902, at The Brookhants School for Girls. Flo and Clara, two impressionable students, are obsessed with each other and with a daring young writer named Mary MacLane, the author of a scandalous bestselling memoir. To show their devotion to Mary, the girls establish their own private club and call it The Plain Bad Heroine Society. They meet in secret in a nearby apple orchard, the setting of their wildest happiness and, ultimately, of their macabre deaths. This is where their bodies are later discovered with a copy of Mary's book splayed beside them, the victims of a swarm of stinging, angry yellow jackets. Less than five years later, The Brookhants School for Girls closes its doors forever—but not before three more people mysteriously die on the property, each in a most troubling way.

Over a century later, the now abandoned and crumbling Brookhants is back in the news when wunderkind writer, Merritt Emmons, publishes a breakout book celebrating the queer, feminist history surrounding the "haunted and cursed" Gilded-Age institution. Her bestselling book inspires a controversial horror film adaptation starring celebrity actor and lesbian it girl Harper Harper playing the ill-fated heroine Flo, opposite B-list actress and former child star Audrey Wells as Clara. But as Brookhants opens its gates once again, and our three modern heroines arrive on set to begin filming, past and present become grimly entangled—or perhaps just grimly exploited—and soon it's impossible to tell where the curse leaves off and Hollywood begins.

A story within a story within a story and featuring black-and-white period illustrations, Plain Bad Heroines is a devilishly haunting, modern masterwork of metafiction that manages to combine the ghostly sensibility of Sarah Waters with the dark imagination of Marisha Pessl and the sharp humor and incisive social commentary of Curtis Sittenfeld into one laugh-out-loud funny, spellbinding, and wonderfully luxuriant read.  
---
Among the Beasts & Briars by Ashley Poston
---
Cerys is safe in the kingdom of Aloriya.

Here there are no droughts, disease, or famine, and peace is everlasting. It has been this way for hundreds of years, since the first king made a bargain with the Lady who ruled the forest that borders the kingdom. But as Aloriya prospered, the woods grew dark, cursed, and forbidden. Cerys knows this all too well: when she was young, she barely escaped as the woods killed her friends and her mother. Now Cerys carries a small bit of the curse—the magic—in her blood, a reminder of the day she lost everything. The most danger she faces now, as a gardener's daughter, is the annoying fox who stalks the royal gardens and won't leave her alone.

As a new queen is crowned, however, things long hidden in the woods descend on the kingdom itself. Cerys is forced on the run, her only companions the small fox from the garden, a strange and powerful bear, and the magic in her veins. It's up to her to find the legendary Lady of the Wilds and beg for a way to save her home. But the road is darker and more dangerous than she knows, and as secrets from the past are uncovered amid the teeth and roots of the forest, it's going to take everything she has just to survive.   
---
October 27th, 2020
Kingdom of the Wicked (Kingdom of the Wicked #1) by Kerri Maniscalco
---
Kerri Maniscalco introduces her next series, a dark tale of a beautiful young witch, a troubled demon, and their epic romance, set against a 19th century Italian backdrop.

Emilia and her twin sister Victoria are streghe – witches who live secretly among humans, avoiding notice and persecution. One night, Victoria misses dinner service at the family's renowned Sicilian restaurant. Emilia soon finds the body of her beloved twin…desecrated beyond belief. Devastated, Emilia sets out to discover who did this, and to seek vengeance at any cost—even if it means using dark magic that's been long forbidden.

Then Emilia meets Wrath, the outlier among the seven demon brethren, always choosing duty over pleasure. He's been tasked by his master with investigating a series of women's murders on the island. When Emilia and Wrath's fates collide, it's clear this disturbing mystery will take a bewitching turn…   
---
Magic Dark and Strange by Kelly Powell
---
The Bone Witch meets Sherlock Holmes in this thrilling historical fantasy about a girl with the ability to raise the dead who must delve into her city's dangerous magical underworld to stop a series of murders.

Catherine Daly has an unusual talent. By day she works for a printer. But by night, she awakens the dead for a few precious moments with loved ones seeking a final goodbye. But this magic comes with a price: for every hour that a ghost is brought back, Catherine loses an hour from her own life.

When Catherine is given the unusual task of collecting a timepiece from an old grave, she is sure that the mysterious item must contain some kind of enchantment. So she enlists Guy Nolan, the watchmaker's son, to help her dig it up. But instead of a timepiece, they find a surprise: the body of a teenage boy. And as they watch, he comes back to life—not as the pale imitation that Catherine can conjure, but as a living, breathing boy. A boy with no memory of his past.

This magic is more powerful than any Catherine has ever encountered, and revealing it brings dangerous enemies. Catherine and Guy must race to unravel the connection between the missing timepiece and the undead boy. For this mysterious magic could mean the difference between life and death—for all of them. 
---
Besides the Goodreads link, that I always add in case you want to add the book to your TBR, this time I've also added a link to Book Depository, in case you want to pre-order the book there. In that case, I want you to know that as an affiliate, I'll receive a small percentage of your purchase and it would be REALLY helpful to me, to buy more books, to improve my blog and keep sharing with you ❤️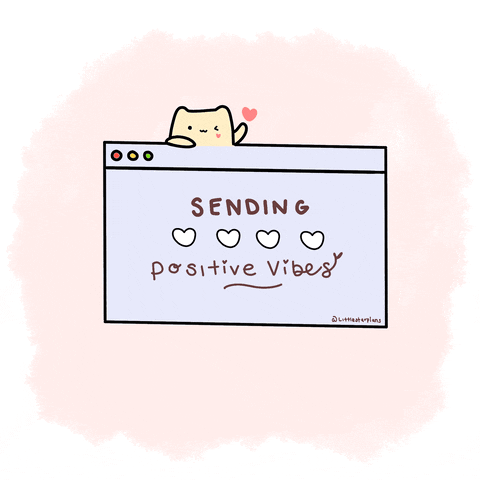 ORIGINAL BACKGROUND IMAGE HERE
  🌿 Are you excited about any of these books? & What is your most anticipated release of the month?

 🌿
 let me know ALL your thoughts in the comments, I LOVE talking with you

❤️