☀️ Hi, guys! I hope you're having a beautiful day, full of good readings & amazing moments. ❤️ Super excited for today's post, this is a series of super chill posts that I'll be bringing you every Sunday! 🥳 These will be our "Colorful Bookish Sundays" and it will be, basically, to organize my priority list, choosing some books from my Goodreads TBR to add to my list which I'll check every month when creating my monthly TBRs, that way I hope to start reading those books that I'm most excited about, so they don't end up in my TBR for years as many of them are already doing 😅 
You may not know this, but I have a mini book list that I go to when I build my TBR every month, but it's super outdated and I've been wanting to renew it for a while now, so I thought it would be a fun and different idea to do it, and also share with you the process and know your thoughts, which always helps me a lot to make decisions.
I'm looking to give to this post series a fun and relaxed look, so I decided to show you a specific color every Sunday, I LOVE some good beautiful covers and even more when there's a beautiful color palette in them, so I think it could be interesting organize them by color, chat a little about them, and as always try to organize myself better with my books and my future readings 😍 & you can know what color we'll play every Sunday based on the icon that will accompany the title, but I'll also let you know below.
The dynamic will be to show you the selected books and then separate them by categories to finally make a decision of which one/ones will be my choice to add to my list of priorities and obviously, I would love to know what you think about them!  👏🏻 👏🏻 👏🏻            
I'm SO happy to bring you posts on Sundays again, it seems like a fun idea and hopefully, it will be entertaining for both you and me. 🥺 I hope you like it, I know it sounds weird now and you're probably thinking "Sofi, what are you doing?"  but I promise I'll do my best. I LOVE YOU ❤️, thanks for the constant support, it means a lot to me, so now get comfortable, prepare your favorite drink and let's start! ☀️   
Previous "Colorful Bookish Sunday" Posts: PINK – GREEN – RED – BLUE – ORANGE – YELLOW – PURPLE-VIOLET
Today's color is:
☁️ 

WHITE

☁️ 
☁️ All Your Twisted Secrets by Diana Urban | This thrilling debut, reminiscent of new fan favorites like One of Us Is Lying and the beloved classics by Agatha Christie will leave readers guessing until the explosive ending.
Welcome to dinner, and again, congratulations on being selected. Now you must do the selecting.
What do the queen bee, star athlete, valedictorian, stoner, loner, and music geek all have in common? They were all invited to a scholarship dinner, only to discover it's a trap. Someone has locked them into a room with a bomb, a syringe filled with poison, and a note saying they have an hour to pick someone to kill … or else everyone dies.
Amber Prescott is determined to get her classmates and herself out of the room alive, but that might be easier said than done. No one knows how they're all connected or who would want them dead. As they retrace the events over the past year that might have triggered their captor's ultimatum, it becomes clear that everyone is hiding something. And with the clock ticking down, confusion turns into fear, and fear morphs into panic as they race to answer the biggest question: Who will they choose to die?
---
☁️ The Once and Future Witches by Alix E. Harrow | In 1893, there's no such thing as witches. There used to be, in the wild, dark days before the burnings began, but now witching is nothing but tidy charms and nursery rhymes. If the modern woman wants any measure of power, she must find it at the ballot box.
But when the Eastwood sisters–James Juniper, Agnes Amaranth, and Beatrice Belladonna–join the suffragists of New Salem, they begin to pursue the forgotten words and ways that might turn the women's movement into the witch's movement. Stalked by shadows and sickness, hunted by forces who will not suffer a witch to vote-and perhaps not even to live-the sisters will need to delve into the oldest magics, draw new alliances, and heal the bond between them if they want to survive.
There's no such thing as witches. But there will be. 
---
☁️ Cracked Up to Be by Courtney Summers | When "Perfect" Parker Fadley starts drinking at school and failing her classes, all of St. Peter's High goes on alert. How has the cheerleading captain, girlfriend of the most popular guy in school, consummate teacher's pet, and future valedictorian fallen so far from grace?
Parker doesn't want to talk about it. She'd just like to be left alone, to disappear, to be ignored. But her parents have placed her on suicide watch and her conselors are demanding the truth. Worse, there's a nice guy falling in love with her and he's making her feel things again when she'd really rather not be feeling anything at all.
Nobody would have guessed she'd turn out like this. But nobody knows the truth.
Something horrible has happened, and it just might be her fault.
---
☁️ Be Not Far from Me by Mindy McGinnis | The world is not tame.
Ashley knows this truth deep in her bones, more at home with trees overhead than a roof. So when she goes hiking in the Smokies with her friends for a night of partying, the falling dark and creaking trees are second nature to her. But people are not tame either. And when Ashley catches her boyfriend with another girl, drunken rage sends her running into the night, stopped only by a nasty fall into a ravine. Morning brings the realization that she's alone – and far off trail. Lost in undisturbed forest and with nothing but the clothes on her back, Ashley must figure out how to survive despite the red streak of infection creeping up her leg. 
---
☁️ Lore by Alexandra Bracken | From the #1 New York Times best-selling author of The Darkest Minds comes a sweepingly ambitious, high-octane tale of power, destiny, love and redemption.
Every seven years, the Agon begins. As punishment for a past rebellion, nine Greek gods are forced to walk the earth as mortals, hunted by the descendants of ancient bloodlines, all eager to kill a god and seize their divine power and immortality.
Long ago, Lore Perseous fled that brutal world in the wake of her family's sadistic murder by a rival line, turning her back on the hunt's promises of eternal glory. For years she's pushed away any thought of revenge against the man–now a god–responsible for their deaths.
Yet as the next hunt dawns over New York City, two participants seek out her help: Castor, a childhood friend of Lore believed long dead, and a gravely wounded Athena, among the last of the original gods.
The goddess offers an alliance against their mutual enemy and, at last, a way for Lore to leave the Agon behind forever. But Lore's decision to bind her fate to Athena's and rejoin the hunt will come at a deadly cost–and still may not be enough to stop the rise of a new god with the power to bring humanity to its knees.
---
☁️ Not Even Bones (Market of Monsters #1) by Rebecca Schaeffer | Dexter meets This Savage Song in this dark fantasy about a girl who sells magical body parts on the black market — until she's betrayed.
 Nita doesn't murder supernatural beings and sell their body parts on the internet—her mother does that. Nita just dissects the bodies after they've been "acquired." Until her mom brings home a live specimen and Nita decides she wants out; dissecting a scared teenage boy is a step too far. But when she decides to save her mother's victim, she ends up sold in his place—because Nita herself isn't exactly "human." She has the ability to alter her biology, a talent that is priceless on the black market. Now on the other side of the bars, if she wants to escape, Nita must ask herself if she's willing to become the worst kind of monster. 
---
☁️ Defy Me (Shatter Me #5) by Tahereh Mafi | The gripping fifth installment in the New York Times, USA Today, and Publishers Weekly bestselling Shatter Me series. Will Juliette's broken heart make her vulnerable to the strengthening darkness within her?
Juliette's short tenure as the supreme commander of North America has been an utter disaster. When the children of the other world leaders show up on her doorstep, she wants nothing more than to turn to Warner for support and guidance. But he shatters her heart when he reveals that he's been keeping secrets about her family and her identity from her—secrets that change everything.
Juliette is devastated, and the darkness that's always dwelled within her threatens to consume her. An explosive encounter with unexpected visitors might be enough to push her over the edge.
---
☁️ Like Water by Rebecca Podos | A gorgeously written and deeply felt literary young adult novel of identity, millennial anxiety, and first love, from the widely acclaimed author of The Mystery of Hollow Places
In Savannah Espinoza's small New Mexico hometown, kids either flee after graduation or they're trapped there forever. Vanni never planned to get stuck—but that was before her father was diagnosed with Huntington's disease, leaving her and her mother to care for him. Now, she doesn't have much of a plan at all: living at home, working as a performing mermaid at a second-rate water park, distracting herself with one boy after another.
That changes the day she meets Leigh. Disillusioned with small-town life and looking for something greater, Leigh is not a "nice girl." She is unlike anyone Vanni has met, and a friend when Vanni desperately needs one. Soon enough, Leigh is much more than a friend. But caring about another person stirs up the moat Vanni has carefully constructed around herself, and threatens to bring to the surface the questions she's held under for so long.
With her signature stunning writing, Rebecca Podos, author of The Mystery of Hollow Places, has crafted a story of first love and of the complex ways in which the deepest parts of us are hidden, even from ourselves.
---
☁️ The Poppy War (The Poppy War #1) by R.F. Kuang | When Rin aced the Keju — the Empire-wide test to find the most talented youth to learn at the Academies — it was a shock to everyone: to the test officials, who couldn't believe a war orphan from Rooster Province could pass without cheating; to Rin's guardians, who believed they'd finally be able to marry her off and further their criminal enterprise; and to Rin herself, who realized she was finally free of the servitude and despair that had made up her daily existence. That she got into Sinegard — the most elite military school in Nikan — was even more surprising. But surprises aren't always good. Because being a dark-skinned peasant girl from the south is not an easy thing at Sinegard. Targeted from the outset by rival classmates for her color, poverty, and gender, Rin discovers she possesses a lethal, unearthly power — an aptitude for the nearly-mythical art of shamanism. Exploring the depths of her gift with the help of a seemingly insane teacher and psychoactive substances, Rin learns that gods long thought dead are very much alive — and that mastering control over those powers could mean more than just surviving school. For while the Nikara Empire is at peace, the Federation of Mugen still lurks across a narrow sea. The militarily advanced Federation occupied Nikan for decades after the First Poppy War, and only barely lost the continent in the Second. And while most of the people are complacent to go about their lives, a few are aware that a Third Poppy War is just a spark away. Rin's shamanic powers may be the only way to save her people. But as she finds out more about the god that has chosen her, the vengeful Phoenix, she fears that winning the war may cost her humanity … and that it may already be too late.
---
☁️ A Very Large Expanse of Sea by Tahereh Mafi | It's 2002, a year after 9/11. It's an extremely turbulent time politically, but especially so for someone like Shirin, a sixteen-year-old Muslim girl who's tired of being stereotyped.
Shirin is never surprised by how horrible people can be. She's tired of the rude stares, the degrading comments – even the physical violence – she endures as a result of her race, her religion, and the hijab she wears every day. So she's built up protective walls and refuses to let anyone close enough to hurt her. Instead, she drowns her frustrations in music and spends her afternoons break-dancing with her brother.
But then she meets Ocean James. He's the first person in forever who really seems to want to get to know Shirin. It terrifies her – they seem to come from two irreconcilable worlds – and Shirin has had her guard up for so long that she's not sure she'll ever be able to let it down.
---
☁️ Unwind (Unwind Dystology #1) by Neal Shusterman | In America after the Second Civil War, the Pro-Choice and Pro-Life armies came to an agreement: The Bill of Life states that human life may not be touched from the moment of conception until a child reaches the age of thirteen. Between the ages of thirteen and eighteen, however, a parent may choose to retroactively get rid of a child through a process called "unwinding." Unwinding ensures that the child's life doesn't "technically" end by transplanting all the organs in the child's body to various recipients. Now a common and accepted practice in society, troublesome or unwanted teens are able to easily be unwound.
---
☁️ The Knife of Never Letting Go (Chaos Walking #1) by Patrick Ness | TODD HEWITT IS THE LAST BOY IN PRENTISSTOWN.
But Pretisstown isn't like other towns. Everyone can hear everyone else's thoughts in a contant, overwhelming, never-ending Noise. There is no privacy. There are no secrets.
Or are there?
Just one month away from the birthday that will make him a man, Todd unexpectedly stumbles upon a spot of complete silence.
Which is impossible.
Prentisstown has been lying to him.
And now he's going to have to run… 
---
☁️ The Final Empire (Mistborn #1) by Brandon Sanderson | In a world where ash falls from the sky, and mist dominates the night, an evil cloaks the land and stifles all life. The future of the empire rests on the shoulders of a troublemaker and his young apprentice. Together, can they fill the world with colour once more?
In Brandon Sanderson's intriguing tale of love, loss, despair and hope, a new kind of magic enters the stage— Allomancy, a magic of the metals. 
---
☁️ Ruined (Ruined #1) by Amy Tintera | A revenge that will consume her. A love that will ruin her.
Emelina Flores has nothing. Her home in Ruina has been ravaged by war. She lacks the powers of her fellow Ruined. Worst of all, she witnessed her parents' brutal murders and watched helplessly as her sister, Olivia, was kidnapped.
But because Em has nothing, she has nothing to lose. Driven by a blind desire for revenge, Em sets off on a dangerous journey to the enemy kingdom of Lera. Somewhere within Lera's borders, Em hopes to find Olivia. But in order to find her, Em must infiltrate the royal family.
In a brilliant, elaborate plan of deception and murder, Em marries Prince Casimir, next in line to take Lera's throne. If anyone in Lera discovers Em is not Casimir's true betrothed, Em will be executed on the spot. But it's the only way to salvage Em's kingdom and what is left of her family.
Em is determined to succeed, but the closer she gets to the prince, the more she questions her mission. Em's rage-filled heart begins to soften. But with her life—and her family—on the line, love could be Em's deadliest mistake.
---
☁️ Bad Romance by Heather Demetrios | Grace wants out. Out of her house, where her stepfather wields fear like a weapon and her mother makes her scrub imaginary dirt off the floors. Out of her California town, too small to contain her big city dreams. Out of her life, and into the role of Parisian artist, New York director—anything but scared and alone.
Enter Gavin: charming, talented, adored. Controlling. Dangerous. When Grace and Gavin fall in love, Grace is sure it's too good to be true. She has no idea their relationship will become a prison she's unable to escape.
Deeply affecting and unflinchingly honest, this is a story about spiraling into darkness—and emerging into the light again. 
---
I'm trying to be pretty picky in my picks to put on my priority list, so I've taken the time to think about it and read the synopses and have also read some reviews. Also, I just want to choose 2 per Sunday, so my list will be shorter and my goal will be more achievable.
I've chosen ☀️ The Poppy War honestly because I've heard the best things about this book, I know that it's a book that most of the community loves and respects, so I'm excited to read it, I also know that its content is very important and shocking, so I'm really interested to read it for that reason. I've heard the most incredible things about the author and her writing style as well so that's another factor that makes me excited to pick it up. I think it will be a super intense read but I'm ready to read it soon and share my thoughts with you, hopefully, I'll love and treasure it as much as most seem to do.
I've chosen ☀️ Cracked Up to Be because I adore Sadie by the author, so I put this on one of my lists to read this year, and IT NEEDS TO HAPPEN. I love how the author tells her stories and the release of this new cover for this book made me feel even more excited to read more by her, so I hope to finally read it this year *fingers crossed*
If you have read this book, I would love to know your opinion, so let me know in the comments!
---
If you want to support me you know that you can buy any of these books & even more using my affiliate link to BOOK DEPOSITORY, In that case, I want you to know that as an affiliate, I'll receive a small percentage of your purchase and it would be REALLY helpful to me, to buy more books, to improve my blog and keep sharing with you❤️  
️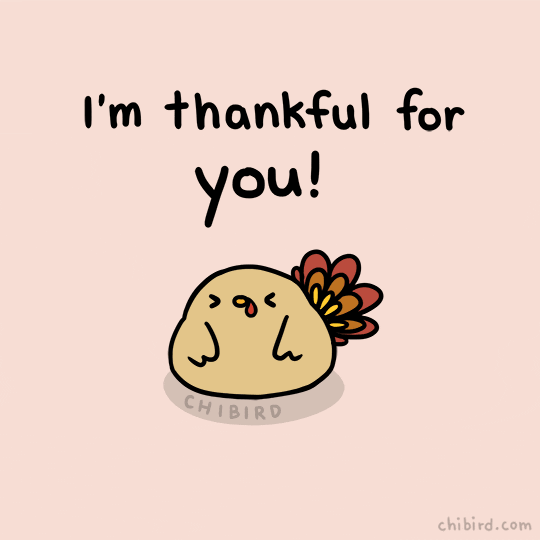 ORIGINAL BACKGROUND IMAGE HERE
I hope you liked the idea! I'm super excited to create my priority list & even more so that I can share the process with you! ❤️  
 ☀️ 

Question Time!

 Have you read any of these books? If not, would you like to read one? & Have you tried with any of these authors?

 Let me know everything in the comments, you know that I LOVE to know your thoughts 

☀️