🧁 Hi, guys! I hope you're having the most wonderful day, full of good readings & beautiful moments.❤️ Today as it's Friday I've decided to return with a book tag, I've realized that I haven't done one in a while, so I really want to ask some questions and have a little fun in the process to share it with you, also you know that I love to know what do you think about each of these questions, so I want to know everything in the comments, I love that these types of posts are a relaxed moment for all of us and also to chat a little, so don't be shy and share your thoughts. 👏🏻 As the title says, today I come with this super fun tag called "Would you Rather? Book Tag" for which I've been nominated by the wonderful Emma | Never Judge a Book by its Cover | Who I adore, she's a beautiful person and also her blog is incredible, I love it, its content is always super fun but above all, it's very helpful and very informative, so go and give her all your love cause she deserves it. 😊 So, I'll be answering the questions that Emma has asked for me in the most honest way and then I'll leave my own questions as well. I'm excited, hopefully will be entertaining so, without further ado, I love you, you're amazing! & LET'S GET STARTED. 🧁
🧁 Would You Rather | Wait to buy your favorite series/book in an edition that matches on your bookshelf OR Read the book in any edition because you're desperate to read it?
Personally, I don't care much if the books match perfectly on my shelves, I usually buy my books via Kindle, you know? and if I love them, then I may buy them physically, on the other hand, if I feel that I'll love the book or I'm very excited, I do get it in physical and in general, I LOVE paperbacks so if I end up liking a whole series then I prefer to have it in this format, Although it's not something that's important for me, the thing is to be able to read the book and have it, and that already makes me happy.
PS: We really need paperbacks to be released the same day the book is released, so we wouldn't have to wait a whole year, it's so unfair!
---
🧁 Would You Rather | Read a series as they come out OR wait until all books have been published to binge read them?
Well, I always do both actually. On the one hand, I love having all the books in the series to be able to enjoy it if I really like it, but on the other hand, if a new series comes out and the first book sounds incredible I don't hesitate to pick it up and read it right away. So for this, I think I'll say I do both, and I don't really prefer either of these options over the other, it just depends on the timing, I guess
---
🧁 Would You Rather | Finish the late library book with 50 pages left and pay the £100 fine for being overdue and you can't borrow it again, OR return before the due date?
To answer this I'll have to suppose that I would have the possibility of having access to a library where to pick up books, which I can't do where I live *sad forever * but well, if I could pick up books from the library then surely I would choose to return it the due date, no doubt. I think that if you have the possibility to withdraw a book to read from the library you should give it a certain priority to be able to read it on time because I think there will be other people interested in reading it too, so it seems the fairest thing to do.
---
🧁 Would You Rather | Be in Adarlan (Throne of Glass) OR Prythian (A Court of Thorns and Roses)?
Sadly I can't answer this one because I haven't read any of the series, I know they're super popular, so maybe I'll do it at some point. I own A Court of Thorns and Roses books, so I sure read that one, what do you think? Have you read them? I would like to know your opinion!
---
🧁 Would You Rather | Read 3 300 pages books OR 1 beast book of 900 pages?
3 books of 300 pages, no doubt, I adore the range of pages between 300 and 400 because I feel that they're faster to read and they're almost in the middle where I feel that they're not few or too many, but perfect, so I love that type of books. I confess that big books intimidate me a lot, even so, I have books of up to 800 pages in my TBR that I hope & plan to read, but it's not like I love that my books are really huge, except that I already love a series and want to read more about those characters, then a big book would make me very happy.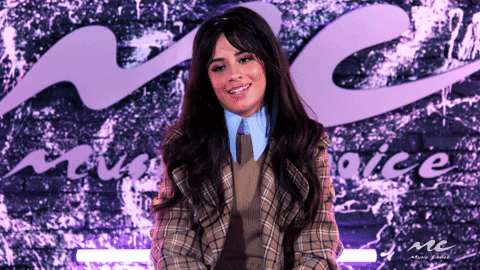 ---
🧁 Would You Rather | Be a Cullen (Edward) OR a Quileute (Jacob)?
None really … LOL I'm not the biggest fan of Twilight I guess, I saw the movies and enjoyed them at the time, I tried to read the first book and it was a failure, I really didn't like it, so I guess I don't really know. I would choose to be a Cullen if I had no other choice simply because I would like to be a vampire lol
---
🧁 Would You Rather | Read the book OR watch the movie first?
It doesn't really bother me, I can read the book first and watch the movie later, which is my favorite thing, but I don't mind if I watch the movie first, that's not an impediment for me nor does it make me not want to read the book, otherwise it may make me feel even more excited to read the book, we all know that books tend to have much more information and be depth in their stories, so I know that I will find something new and exciting anyway.
---
🧁 Would You Rather | Have rewarded a lifetime worth of books OR a lifetime of time reading books?
OMG, this one is SO good!! I don't know, I guess I prefer to have rewarded a lifetime worth of books, but both are very good options, a lifetime of time reading books is SOOO amazing as well, this is a difficult one. I'm so bad at this lol
---
🧁 Would You Rather | Read a hyped book and avoid spoilers OR wait and be susceptible to spoilers?
Maybe this is an unpopular opinion, but I'm not afraid of being spoiled about a book, so I don't care if time goes by and I haven't read a certain book yet, I mean, I'll read it anyway if I'm interested. But I think I almost always choose to read it if I feel like it really grabs my attention while the hype is happening mostly because it keeps me excited to pick it up and I have to take advantage of that. But, yet again, I don't mind spoilers, if I want to read the book I'll read it anyway. I mean obviously, I'm not looking for them, but if it happens well, it's okay, you know?
---
🧁 Would You Rather | Be in the tv adaption of your favorite book OR the fictional world of your favorite book?
I think I'd rather be in both, but I'll choose to be in the TV adaptation of my favorite book, because maybe that means I could act in there and maybe play the role of one of the characters, which would be a lot of fun!!
---
🧁 I'm not going to tag anyone in particular, but I do want you to consider yourself tagged by me if you feel like doing it and let me know, I'd love to know your answers! 🧁
---
My Questions!
Would you rather just be able to read your favorite book forever or read varied but only your least favorite genre?

Would you rather be inside your favorite book or have your favorite characters be in the real world?

Would you rather always read happy endings or always open endings?

Would you rather have a plot twist where your favorite character dies or have no pot twist at all?

Would you rather be able to read only the first page of the books or be able to read only the last?

Would you rather always have unpopular opinions about the books you read or think like most readers?

Would you rather be in a fantasy world with normal people or in the real world with fantasy characters?
CREDITS FOR THE SOURCE OF THE ORIGINAL IMAGE HERE
🧁 I hope you enjoyed the post, I had a lot of fun doing it, I don't think I'm that good at answering questions, though lol, but I hope it was entertaining for you & you know I love to know your opinions about my answers and I'd love to know what you would choose! 🧁
I invite you to do the tag if you feel like it & answer my questions, I would love that! So if you decide to do it, let me know! Have a beautiful day ❤️