☕️ Hi, guys! I hope you're having the most wonderful day & you're enjoying your readings.❤️ Today I've decided to bring you a super fun post that I've been wanting to do for a while now BUT THIS IS JUST THE PERFECT TIME. A few weeks ago I came with a post where I talk about the things that I don't like to find in the books I read, so I thought why not doing the opposite this time and telling you a little about the things that I do love to find in the books I read. 😍 This time I'll be sharing with you 6 things that I LOVE in my books, by this I mean things that make me feel good while reading the story or some factors that I love to read about or others are just details that seem incredible to me and give that magic touch to my readings. 🙌🏻 

As always I would love to know your opinion, so let me know everything in the comments, I'm dying to know what are the things that you love to find when you read your books. 💞 As always, and as you already know, all my opinions are personal and aren't the absolute truth, I'll only speak from my point of view, my experience, and my own tastes, but that doesn't mean that your opinion isn't valid and wonderful. 😊 Let me know EVERYTHING, I love to know & now, without further ado, I hope you enjoy the post a lot, get comfortable and LET'S START! ☕️ 
 👍🏻 Aesthetics & Atmospherics Surroundings
When I talk about aesthetics I mean above all those kinds of scenes that are beautifully written and described, that you can see it clearly in your mind and it just looks INCREDIBLE and full of life, almost like a movie that's playing in your head, but I also refer to the aesthetics that the author decides to give to his settings, especially in fantasy this can be done brilliantly, giving much more quality to the plot and the situations in which the characters are placed. Absolutely beautiful places can also be described in contemporary plots, such as beautiful bookstores or parks or outdoor places. I absolutely love this factor so I hope I've expressed myself well on what I mean.
On the other hand, I also love and treasure atmospheric plots, and if you follow my blog and know my tastes in reading, you've realized that I put a lot of importance on this point, for me if a plot is kind of slow or maybe if I have some small problems in general with my reading, I can enjoy it and even give it a higher rating still if I feel that they're atmospheric, for me, it's an incredible factor that gives another level to the book, for example, it can be the description of a forest in autumn in a mystery plot or a beautiful shiny castle in a fantasy plot. I have a couple of atmospheric book recommendations if you're interested in some recs of books that I've read and loved. When I refer to general atmospheric plots or books I certainly think it has a lot to do with the author's writing style and also with the descriptions, if the book is very rich in descriptions without being too much, then it can achieve an incredible atmosphere so that the reader feels almost inside that world, which I totally love, it's one of my favorite things.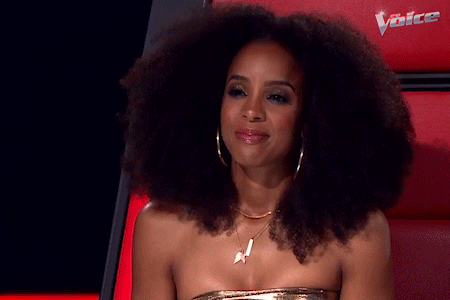 ---
 👍🏻 Small Town, Forest & Island Setting
I don't think this point really needs further explanation, right? I just LOVE when stories take place and are set in places like these. The small-town vibes appeal to me, I'm all for these kinds of places where it seems like anything can happen. I love this type of setting when I read my books cause it gives a creepy but at the same time intriguing and mysterious vibe to the whole plot and I love that, also these types of small towns give you that strange feeling for some reason that I adore like also everyone knows each other in those kinds of places so it gives many lines to the plot.
On the other hand, I LOVE with my heart anything that has to do with forests, that the characters are located or live in a forest, but I also like when in my books there's simply a forest involved, whether magical or not, I think it's sensational, and it complements the stories perfectly.
And last but not least, I love and enjoy stories that take place in islands, there's something very magical and mysterious about these places that I find fascinating and I think that also anything can happen and obviously gives an atmospheric complement, so amazing with all those landscapes and descriptions, just perfect.
---
 👍🏻 Witches & Magic
I love to have a bit of witchcraft, witches, or sorceresses, also kind of magical creatures in my books, but especially if they're witches. I'll not lie, this is one of my favorite things, I just love when it's incorporated into any type of story or genre, I love it in fantasy but above all, I like it a little more in contemporaries, because I just love when stories are actually located in our world but magical things happen there, you know? This brings me to my next point which is magic as such, and I think that both together with witches go hand in hand, because they're complements of each other and I love that. Witches are unique and there's so much that can be done with them, I always find it interesting when there's something of this in my books, as well as when there's a lot of magic whatever that magic is. In fact, some of my favorite books have one of these two factors and it's just all I need in my books, every day, every hour, in any form.
---
 👍🏻 Strong Siblings & Friendships Bonds
I know I'm always saying that I don't like romance and those things, but I want to clarify that if it's done well and it's slow-paced, I can love it madly and it can become a great complement in my books, but still, it's not the first thing that I'm looking for, on the other hand, I focus much more on these beautiful bonds of friendship or siblings who give everything for each other. I'm just trash for these types of bonds, and I love how they can develop so strongly and with so much impact that they can have greater prominence than the romances themselves. For me this type of bond where there's no romantic relationship, but something deeper of brotherhood, support, and unconditional love is EVERYTHING, I just love them and I've been lucky to come across some readings with this beautiful bond of brothers, for which I also have a recs post if you want to check out, I'm leaving you the links for everything. Even so, I need more books with this type of relationship so if you know of any and would like to recommend it, let me know!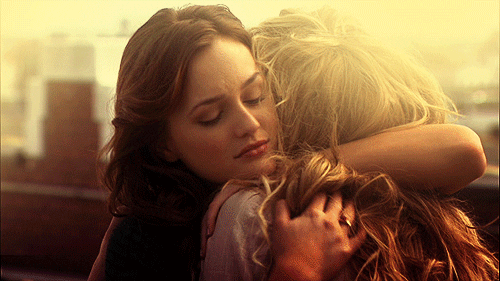 ---
 👍🏻 Apprentice-Mentor Dynamics
This is not something I hear a lot in the bookish community but personally, I love this type of relationship or dynamics between characters when one of them has the role of the Apprentice or Student and the wiser one takes the role of Teacher or Mentor. I've come across a few books that mention these kinds of relationships, but OMG, I just love them and fall in love with them every time. I love to see the growth and development of these types of relationships because they're always super interesting and rich to read, for their dialogues, their scenes full of drama, and their stories of overcoming, also when you put very interesting characters to play these types of roles, then it's even better because you want to know their personal stories and get to know the reasons behind their relationships and how this bond that they create changes them inside. I think there's something super deep in these types of ties and I adore them with my life, in fact, they have the power to destroy my heart because we almost always have those scenes where the teacher sacrifices himself for his student and my soul is broken, but it's always worth it. I would love to know what you think about this type of relationship, do you think they're interesting, or is it something that doesn't call your attention?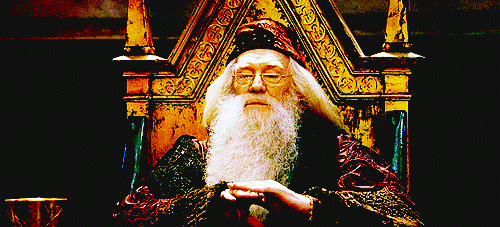 ---
 👍🏻 Shocking Plot-Twist & Original Endings
For me, these last points are like the cherry on the cake. A few good plot twists can change the course of the plot completely and give us many surprises and "WTF" moments, that's why I think they're super entertaining and I'm always looking forward to them, it has its double side, though because although it's super fun to have them during our readings they can become predictable if they aren't well done and that can be disappointing, even so, I prefer them and I always appreciate that the author tries to do something original and unique incorporating them and can give you that twist you needed to end up loving the story.
On the other hand, when I talk about original endings I mean the unusual type of ending that perhaps isn't the typical happy ending, which I also love, but I've read it so much, I think I appreciate it much more when the author dares to do something different towards the ending, maybe with an open ending or a bittersweet or melancholic ending, I love those kinds of things, they always leave me in shock for days lol I know these endings aren't for everyone, so I would love to know your opinion about the endings, how do you prefer them? Sweet and happy or somewhat melancholic, open and tragic
---
CREDITS FOR THE SOURCE OF THE ORIGINAL IMAGE HERE
  Hope you enjoyed the post & if you like the idea, I would love to know your opinions, so go ahead and make your own list! ❤️
☕️ Thanks for all the love and support! 

What are those things that you love to find in your books?

 I would love to know, so let me know everything in the comments ☕️