☀️ Hi, guys! I hope you're having a beautiful day, full of good readings & amazing moments. ❤️ Super excited for today's post, this is a new series of super chill posts that I'll be bringing you every Sunday! 🥳  These will be our "Colorful Bookish Sundays" and it will be, basically, to organize my priority list, choosing some books from my Goodreads TBR to add to my list which I'll check every month when creating my monthly TBRs, that way I hope to start reading those books that I'm most excited about, so they don't end up in my TBR for years as many of them are already doing 😅 
You may not know this, but I have a mini book list that I go to when I build my TBR every month, but it's super outdated and I've been wanting to renew it for a while now, so I thought it would be a fun and different idea to do it, and also share with you the process and know your thoughts, which always helps me a lot to make decisions.
I'm looking to give to this post series a fun and relaxed look, so I decided to show you a specific color every Sunday, I LOVE some good beautiful covers and even more when there's a beautiful color palette in them, so I think it could be interesting organize them by color, chat a little about them, and as always try to organize myself better with my books and my future readings 😍 & you can know what color we'll play every Sunday based on the icon that will accompany the title, but I'll also let you know below.
The dynamic will be to show you the selected books and then separate them by categories to finally make a decision of which one/ones will be my choice to add to my list of priorities and obviously, I would love to know what you think about them! 👏🏻 👏🏻 👏🏻           
I'm SO happy to bring you posts on Sundays again, it seems like a fun idea and hopefully, it will be entertaining for both you and me. 🥺 I hope you like it, I know it sounds weird now and you're probably thinking "Sofi, what are you doing?" 😂 but I promise I'll do my best. I LOVE YOU ❤️, thanks for the constant support, it means a lot to me, so now get comfortable, prepare your favorite drink and let's start! ☀️  
Previous "Colorful Bookish Sunday" Posts: PINK – GREEN – RED – BLUE – ORANGE – YELLOW
Today's color is:
 🍇 
PURPLE

-VIOLET

 🍇 
 🍇 Skyhunter (Skyhunter #1) by Marie Lu | A broken world.
An overwhelming evil.
A team of warriors ready to strike back.
Talin is a Striker, a member of an elite fighting force that stands as the last defense for the only free nation in the world: Mara.
A refugee, Talin knows firsthand the horrors of the Federation, a world-dominating war machine responsible for destroying nation after nation with its terrifying army of mutant beasts known only as Ghosts.
But when a mysterious prisoner is brought from the front to Mara's capital, Talin senses there's more to him than meets the eye. Is he a spy from the Federation? What secrets is he hiding?
Only one thing is clear: Talin is ready to fight to the death alongside her fellow Strikers for the only homeland she has left . . . with or without the boy who might just be the weapon to save—or destroy—them all.
Loyalty is life.
---
 🍇 Sweet & Bitter Magic by Adrienne Tooley | In this charming debut fantasy perfect for fans of Sorcery of Thorns and Girls of Paper and Fire, a witch cursed to never love meets a girl hiding her own dangerous magic, and the two strike a dangerous bargain to save their queendom.
Tamsin is the most powerful witch of her generation. But after committing the worst magical sin, she's exiled by the ruling Coven and cursed with the inability to love. The only way she can get those feelings back—even for just a little while—is to steal love from others.
Wren is a source—a rare kind of person who is made of magic, despite being unable to use it herself. Sources are required to train with the Coven as soon as they discover their abilities, but Wren—the only caretaker to her ailing father—has spent her life hiding her secret.
When a magical plague ravages the queendom, Wren's father falls victim. To save him, Wren proposes a bargain: if Tamsin will help her catch the dark witch responsible for creating the plague, then Wren will give Tamsin her love for her father.
Of course, love bargains are a tricky thing, and these two have a long, perilous journey ahead of them—that is, if they don't kill each other first… 
---
 🍇 The Afterlife of the Party by Marlene Perez | The bestselling author of the Dead Is… series is back with a snarky, hilarious take on the vampire romance novel.
When my best friend Skyler told me about this party in the Hollywood Hills, I was less than enthused. As it turned out, my feelings were more than justified. That party ruined my life.
Tansy didn't even want to go to the party. It's hard enough living in one of your best friend's shadows and secretly in love with your other best friend.
And now she's leaving it a vampire.
Now her best friend Skyler is stuck on the road trip from hell, on tour as a groupie with a literal band of vamps. Tansy sets out with Vaughn, her other BFF turned maybe more, to save Skylar's life and take down the band. But when they find themselves in the middle of a vampire war, will Tansy be able to make the ultimate sacrifice to save her friends?
---
 🍇 Ruinsong by Julia Ember | In Julia Ember's dark and lush LGBTQ+ romantic fantasy Ruinsong, two young women from rival factions must work together to reunite their country, as they wrestle with their feelings for each other.
Her voice was her prison…
Now it's her weapon.
In a world where magic is sung, a powerful mage named Cadence has been forced to torture her country's disgraced nobility at her ruthless queen's bidding.
But when she is reunited with her childhood friend, a noblewoman with ties to the underground rebellion, she must finally make a choice: Take a stand to free their country from oppression, or follow in the queen's footsteps and become a monster herself.
---
 🍇 This Is Not the Jess Show (This Is Not the Jess Show #1) by Anna Carey | A timely YA thriller about a teenage girl whose reality may not be what it seems, blending 90s nostalgia with a speculative hook that dissects our modern reality TV and influencer-obsessed culture.
Like many teens, sometimes it feels as though everything in Jess Flynn's life has been engineered for maximum drama–from her performance at the school talent show, to the reappearance of her childhood best friend and perennial crush Jeremy, to her friends trying to set her up with one of the hottest guys in school. It's almost as if everything might finally be going her way…until one day a tiny black phone with an apple logo on its screen falls out of her best friend's backpack and lands at Jess's feet.
The problem is, it's 1998, and the first iPhone isn't due out for another nine years.
Jess's friends refuse to acknowledge the strange device. Her sister Sara, on hospice care with a terminal blood disease, for once can't tell Jess what she should do. It's almost as if everyone is hiding something from her. Even her beloved dog Fuller seems different…like, literally different, because he definitely didn't have that same pattern of spots on his stomach last week…
Nothing in Jess Flynn's world is as it seems, and as the cracks begin to show, Jess will discover her entire life is nothing more than someone else's entertainment. Except in this reality, the outside world is no place anyone would want to escape to. 
---
 🍇 Honor Among Thieves (The Honors #1) by Rachel Caine & Ann Aguirre | Petty criminal Zara Cole has a painful past that's made her stronger than most, which is why she chose life in New Detroit instead of moving with her family to Mars. In her eyes, living inside a dome isn't much better than a prison cell.
Still, when Zara commits a crime that has her running scared, jail might be exactly where she's headed. Instead Zara is recruited into the Honors, an elite team of humans selected by the Leviathan—a race of sentient alien ships—to explore the outer reaches of the universe as their passengers.
Zara seizes the chance to flee Earth's dangers, but when she meets Nadim, the alien ship she's assigned, Zara starts to feel at home for the first time. But nothing could have prepared her for the dark, ominous truths that lurk behind the alluring glitter of starlight.
---
 🍇 You Should See Me in a Crown by Leah Johnson | Liz Lighty has always believed she's too black, too poor, too awkward to shine in her small, rich, prom-obsessed midwestern town. But it's okay — Liz has a plan that will get her out of Campbell, Indiana, forever: attend the uber-elite Pennington College, play in their world-famous orchestra, and become a doctor.
But when the financial aid she was counting on unexpectedly falls through, Liz's plans come crashing down . . . until she's reminded of her school's scholarship for prom king and queen. There's nothing Liz wants to do less than endure a gauntlet of social media trolls, catty competitors, and humiliating public events, but despite her devastating fear of the spotlight she's willing to do whatever it takes to get to Pennington.
The only thing that makes it halfway bearable is the new girl in school, Mack. She's smart, funny, and just as much of an outsider as Liz. But Mack is also in the running for queen. Will falling for the competition keep Liz from her dreams . . . or make them come true?
---
 🍇 Night of the Dragon (Shadow of the Fox #3) by Julie Kagawa | Kitsune shapeshifter Yumeko has given up the final piece of the Scroll of a Thousand Prayers in order to save everyone she loves from imminent death. Now she and her ragtag band of companions must journey to the wild sea cliffs of Iwagoto in a desperate last-chance effort to stop the Master of Demons from calling upon the Great Kami dragon and making the wish that will plunge the empire into destruction and darkness.
Shadow clan assassin Kage Tatsumi has regained control of his body and agreed to a true deal with the devil — the demon inside him, Hakaimono. They will share his body and work with Yumeko and their companions to stop a madman and separate Hakaimono from Tatsumi and the cursed sword that had trapped the demon for nearly a millennium.
But even with their combined skills and powers, this most unlikely team of heroes knows the forces of evil may be impossible to overcome. And there is another player in the battle for the scroll, a player who has been watching, waiting for the right moment to pull strings that no one even realized existed… until now.
---
 🍇 Cinderella Is Dead by Kalynn Bayron | It's 200 years after Cinderella found her prince, but the fairy tale is over. Teen girls are now required to appear at the Annual Ball, where the men of the kingdom select wives based on a girl's display of finery. If a suitable match is not found, the girls not chosen are never heard from again.
Sixteen-year-old Sophia would much rather marry Erin, her childhood best friend, than parade in front of suitors. At the ball, Sophia makes the desperate decision to flee, and finds herself hiding in Cinderella's mausoleum. There, she meets Constance, the last known descendant of Cinderella and her step sisters. Together they vow to bring down the king once and for all–and in the process, they learn that there's more to Cinderella's story than they ever knew . . .
This fresh take on a classic story will make readers question the tales they've been told, and root for girls to break down the constructs of the world around them.
---
 🍇 The Field Guide to the North American Teenager by Ben Philippe | Norris Kaplan is clever, cynical, and quite possibly too smart for his own good. A Black French Canadian, he knows from watching American sitcoms that those three things don't bode well when you are moving to Austin, Texas.
Plunked into a new high school and sweating a ridiculous amount from the oppressive Texas heat, Norris finds himself cataloging everyone he meets: the Cheerleaders, the Jocks, the Loners, and even the Manic Pixie Dream Girl. Making a ton of friends has never been a priority for him, and this way he can at least amuse himself until it's time to go back to Canada, where he belongs.
Yet against all odds, those labels soon become actual people to Norris…like loner Liam, who makes it his mission to befriend Norris, or Madison the beta cheerleader, who is so nice that it has to be a trap. Not to mention Aarti the Manic Pixie Dream Girl, who might, in fact, be a real love interest in the making.
But the night of the prom, Norris screws everything up royally. As he tries to pick up the pieces, he realizes it might be time to stop hiding behind his snarky opinions and start living his life—along with the people who have found their way into his heart.
---
 🍇 The Diviners (The Diviners #1) by Libba Bray | 15 parts 18 hours 14 minutes
SOMETHING DARK AND EVIL HAS AWAKENED… Evie O'Neill has been exiled from her boring old hometown and shipped off to the bustling streets of New York City—and she is pos-i-tute-ly ecstatic. It's 1926, and New York is filled with speakeasies, Ziegfeld girls, and rakish pickpockets. The only catch is that she has to live with her uncle Will and his unhealthy obsession with the occult. Evie worries her uncle will discover her darkest secret: a supernatural power that has only brought her trouble so far. But when the police find a murdered girl branded with a cryptic symbol and Will is called to the scene, Evie realizes her gift could help catch a serial killer. As Evie jumps headlong into a dance with a murderer, other stories unfold in the city that never sleeps. A young man named Memphis is caught between two worlds. A chorus girl named Theta is running from her past. A student named Jericho is hiding a shocking secret. And unknown to all, something dark and evil has awakened…
---
 🍇 Small Spaces (Small Spaces #1) by Katherine Arden | New York Times bestselling adult author of The Bear and the Nightingale makes her middle grade debut with a creepy, spellbinding ghost story destined to become a classic
After suffering a tragic loss, eleven-year-old Ollie only finds solace in books. So when she happens upon a crazed woman at the river threatening to throw a book into the water, Ollie doesn't think–she just acts, stealing the book and running away. As she begins to read the slender volume, Ollie discovers a chilling story about a girl named Beth, the two brothers who both loved her, and a peculiar deal made with "the smiling man," a sinister specter who grants your most tightly held wish, but only for the ultimate price. 
Ollie is captivated by the tale until her school trip the next day to Smoke Hollow, a local farm with a haunting history all its own. There she stumbles upon the graves of the very people she's been reading about. Could it be the story about the smiling man is true? Ollie doesn't have too long to think about the answer to that. On the way home, the school bus breaks down, sending their teacher back to the farm for help. But the strange bus driver has some advice for the kids left behind in his care: "Best get moving. At nightfall they'll come for the rest of you." Nightfall is, indeed, fast descending when Ollie's previously broken digital wristwatch, a keepsake reminder of better times, begins a startling countdown and delivers a terrifying message: RUN. 
Only Ollie and two of her classmates heed the bus driver's warning. As the trio head out into the woods–bordered by a field of scarecrows that seem to be watching them–the bus driver has just one final piece of advice for Ollie and her friends: "Avoid large places. Keep to small." 
And with that, a deliciously creepy and hair-raising adventure begins.
---
 🍇 The Girl at Midnight (The Girl at Midnight #1) by Melissa Grey | Beneath the streets of New York City live the Avicen, an ancient race of people with feathers for hair and magic running through their veins. Age-old enchantments keep them hidden from all but one human: Echo, a runaway pickpocket who survives by selling stolen treasures on the black market.
The Avicen are the only family Echo has ever known, so when a centuries-old war crests on the borders of her home, she decides it's time to act. Legend has it that to end the conflict once and for all, Echo must find the firebird, a mythical entity believed to possess power the likes of which the world has never seen. It will be no easy task, though if life as a thief has taught Echo anything, it's how to hunt down what she wants . . . and how to take it.
---
 🍇 These Witches Don't Burn (These Witches Don't Burn #1) by Isabel Sterling | Hannah's a witch, but not the kind you're thinking of. She's the real deal, an Elemental with the power to control fire, earth, water, and air. But even though she lives in Salem, Massachusetts, her magic is a secret she has to keep to herself. If she's ever caught using it in front of a Reg (read: non-witch), she could lose it. For good. So, Hannah spends most of her time avoiding her ex-girlfriend (and fellow Elemental Witch) Veronica, hanging out with her best friend, and working at the Fly By Night Cauldron selling candles and crystals to tourists, goths, and local Wiccans.
But dealing with her ex is the least of Hannah's concerns when a terrifying blood ritual interrupts the end-of-school-year bonfire. Evidence of dark magic begins to appear all over Salem, and Hannah's sure it's the work of a deadly Blood Witch. The issue is, her coven is less than convinced, forcing Hannah to team up with the last person she wants to see: Veronica.
While the pair attempt to smoke out the Blood Witch at a house party, Hannah meets Morgan, a cute new ballerina in town. But trying to date amid a supernatural crisis is easier said than done, and Hannah will have to test the limits of her power if she's going to save her coven and get the girl, especially when the attacks on Salem's witches become deadlier by the day.
Isabel Sterling's delightful, suspenseful debut is equal parts sweet romance and thrilling mystery. With everything she loves on the line, Hannah must confront this murderous villain before her coven–and any chance she has with the new girl–is destroyed. 
---
 🍇 A ​Sky Beyond the Storm (An Ember in the Ashes #4) by Sabaa Tahir | Prepare for the jaw-dropping finale of Sabaa Tahir's beloved New York Times bestselling An Ember in the Ashes fantasy series, and discover: Who will survive the storm?
Picking up just a few months after A Reaper at the Gates left off…
The long-imprisoned jinn are on the attack, wreaking bloody havoc in villages and cities alike. But for the Nightbringer, vengeance on his human foes is just the beginning.
At his side, Commandant Keris Veturia declares herself Empress, and calls for the heads of any and all who defy her rule. At the top of the list? The Blood Shrike and her remaining family.
Laia of Serra, now allied with the Blood Shrike, struggles to recover from the loss of the two people most important to her. Determined to stop the approaching apocalypse, she throws herself into the destruction of the Nightbringer. In the process, she awakens an ancient power that could lead her to victory–or to an unimaginable doom.
And deep in the Waiting Place, the Soul Catcher seeks only to forget the life–and love–he left behind. Yet doing so means ignoring the trail of murder left by the Nightbringer and his jinn. To uphold his oath and protect the human world from the supernatural, the Soul Catcher must look beyond the borders of his own land. He must take on a mission that could save–or destroy–all that he knows. 
---
I'm trying to be pretty picky in my picks to put on my priority list, so I've taken the time to think about it and read the synopses and have also read some reviews. Also, I just want to choose 2 per Sunday, so my list will be shorter and my goal will be more achievable.
I've chosen ☀️ Night of the Dragon because I LOVE these books, but, of course, have yet to read the ending, I'm very excited to know what will happen to the characters after the intense ending of the sequel. I would actually love to read all the books that are at the top of my TBR, but I have chosen these because they've been there longer, so I really want to read them. I adore Julie Kawaga, she is my queen! so I will always support all her work, and I can't wait to know the outcomes of my babies, I hope everything ends well *fingers crossed*
I've chosen ☀️ Cinderella is Dead because I've seen many incredible things about this book, and I honestly LOVE how it sounds, I love this reversion of the original story, I think it could be a whimsical and audacious plot that I enjoy, and also I really want to read it to share my thoughts with you, that always makes me get even more excited!
---
If you want to support me you know that you can buy any of these books & even more using my affiliate link to BOOK DEPOSITORY, In that case, I want you to know that as an affiliate, I'll receive a small percentage of your purchase and it would be REALLY helpful to me, to buy more books, to improve my blog and keep sharing with you ❤️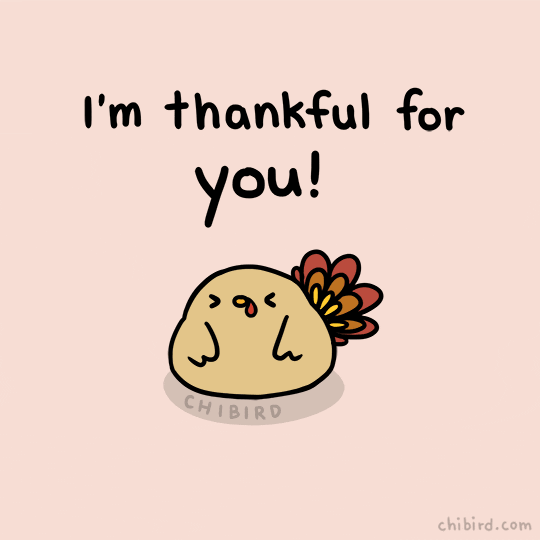 ORIGINAL BACKGROUND IMAGE HERE
I hope you liked the idea! I'm super excited to create my priority list & even more so that I can share the process with you!

❤️  
 ☀️ 
Question Time!
 Have you read any of these books? If not, would you like to read one? & Have you tried with any of these authors? 
Let me know everything in the comments, you know that I LOVE to know your thoughts
☀️