Title: Furia
By: Yamile Saied Méndez
Series: NO
Pages: 368
Published: September 15th, 2020
By: Algonquin Young Readers
Genre: YA – Contemporary – Romance – Coming of Age – Sports
Buy it: Book Depository | Amazon
---
An #ownvoices contemporary YA set in Argentina, about a rising soccer star who must put everything on the line—even her blooming love story—to follow her dreams.

In Rosario, Argentina, Camila Hassan lives a double life.

At home, she is a careful daughter, living within her mother's narrow expectations, in her rising-soccer-star brother's shadow, and under the abusive rule of her short-tempered father.

On the field, she is La Furia, a powerhouse of skill and talent. When her team qualifies for the South American tournament, Camila gets the chance to see just how far those talents can take her. In her wildest dreams, she'd get an athletic scholarship to a North American university.

But the path ahead isn't easy. Her parents don't know about her passion. They wouldn't allow a girl to play fútbol—and she needs their permission to go any farther. And the boy she once loved is back in town. Since he left, Diego has become an international star, playing in Italy for the renowned team Juventus. Camila doesn't have time to be distracted by her feelings for him. Things aren't the same as when he left: she has her own passions and ambitions now, and La Furia cannot be denied. As her life becomes more complicated, Camila is forced to face her secrets and make her way in a world with no place for the dreams and ambition of a girl like her.
| Goodreads |
---
Super grateful to Algonquin Young Readers for providing me with a copy of this book in exchange for an honest review.
I really enjoyed this book, I think in the beginning it may have been difficult to read, but I'll explain more about that later, in general, it was incredible, and I managed to love this story more and more as it progressed to ended up in love with that ending. It has a wonderful progression, the author has done an incredible job with a fluid and easy-to-read style even when dealing with tough topics such as patriarchy, domestic violence, and femicides. This is a piece of work with many feelings that goes beyond football and manages to reach you in a raw and honest way, and I'm happy to have the chance to read it before its release date.
This is the story of Camila, a girl from Rosario, Argentina whose passion for soccer makes that once she's on the field playing she forgets all her problems at home to become "La Furia" as her team has baptized her. When her team has a chance to qualify for the South American tournament, Camila is hopeful that her talents can earn her an athletic scholarship for the United States university. But no one in her family knows Camila's true passion for soccer and they'll not admit that a girl plays, now her childhood love Diego, a renowned world-class soccer player, has returned to Rosario but Camila doesn't have time to be distracted with her feelings for him because now she has big ambitions and dreams for which she must fight if she wants to live off her passion.
Well, I want to start by saying that I'm Argentina myself, so some things resonate more with me than with other readers and that can be super positive, in fact, it was with this book in millions of aspects, but on the other hand, I have at least one thing super important that I want to talk about and express my feelings about it before starting so I can get that out of the way. There were a couple of moments, I would say several ones, where the author decided to add the words "Mami" or "Mama" as a symbol of affection, compliment, or love within the plot, and many of the characters reacted to this in a surprising way as if this meant something huge. I live 5 hours from Rosario, in Entre Rios, I've been there a couple of times, I just wanted to make that clear. Well, my problem with this situation and the use of this word is that it felt very uncomfortable for me, here in my country there is a lot of street harassment when men yell at you or say disgusting things to women on the street, you know? and the word "Mamita" is used a lot, which is a derivative of the same word, and is used to degrade and make the female gender feel less, it's even used as a term to sexualize women, so maybe I'm not so in accordance with its use. I do want to clarify that this is a personal opinion, I know that other girls who have read it and are from Argentina had no problem with this, I don't mean that the word "Mama" is not used with affection, it can be done but perhaps it's something older and now over time can be used in a negative way. So I wanted to mention it because it made me feel uncomfortable a couple of times and it gave me a little cringe, and I didn't want to pass it up.
Now, let's put that aside. The plot itself I LOVE with my heart, you know that I'm not the biggest sports fan, in fact, it's super funny because I just made a post about that on my blog, but this book showed me that I can enjoy a very sports-centric storyline, which is great. Obviously, I think that it helped me a lot that the characters and the plot outside the sports were so interesting and compelling to follow, it's an excellent plot indeed, which has important and impactful components, so I really appreciate the work of the author. In this book, we can see conflicts that are very much alive in Argentina at this moment, and I think that even so it surely happens all over the world, here's all people talked about and the focus is sexist violence and how we have had to live in a society highly patriarchal where the man decides on the woman in all aspects, and as it's told in the book even in our own lives. Here, so far in 2020, there have been almost 500 cases of femicide, so it's super worrying, I honestly am tired, and I don't stop horrifying with the number of female victims in my country who have died at the hands of their own partners or unknowns men, every day is a new face seeking justice and it's heartbreaking. How Camila's father acts on the disappearance of a 12-year-old girl, saying "it's her fault for being with the wrong people" already speaks for itself, right? I know that we have advanced a lot as a society, I have to give ourselves that, but we still have a lot to solve. So, the book touches on this topic, even though it's secondary it is there, like domestic violence and how the characters act around it, is super interesting to see, also sad, no doubt, but very real and important of portray in a book.
I'm very sorry if this review is a bit heavy or dark, but I needed to talk about those hardpoints before throwing myself into the story as such. The plot is super solid as I said before, I really enjoyed following Camila, I think her personality is wonderful, she's a great fighter at home and outside of it, she doesn't give herself all the merit she deserves for her actions, though, and I see her blaming on herself a lot, but that's another reflection of our society, right? Even so, I loved accompanying her on her journey, seeing her growth and how she discovered herself, and how she established her priorities makes me feel proud for her, it's refreshing to see a main female character who doesn't need a man to be happy and who decides to continue with her dreams and support her family above a romantic relationship.
Even so, I liked the romance, I don't think it was my jam from the beginning, but then it grew on me and I liked it more and more, Diego is a good person you can see that through his actions, and in the end even when he's wrong, I think it helps Camila grew a lot and the ending seemed very appropriate and beautiful. I enjoyed their moments together and had a lot of fun following them on their dates around the city.
Camila's family structure is complicated, her mother struggles to keep the family together as she can or as she knows, but she has to deal with an absolutely horrible husband, with a violent and aggressive attitude all the time on her family, and on the other hand, Camilia's brother, Pablo, who must live to meet his father's expectations and play soccer to be the best of the best. There are many emotions with which you find yourself when reading this book, especially the family scenes are very powerful and very strong to read, I felt so bad for all of them and the toxic and macho environment in which Camila must live and deal with. I don't want to do any kind of a spoiler, so I couldn't tell you my feelings in a 100%, but you have to read it, I highly recommend this book.
On the other hand, and I think this is a super important pillar in Camila's life, we have the soccer team and all the girls who are part of this, and I liked seeing this dynamic a lot, I don't like soccer, so I have nothing to say about it, but I do love the dialogues and interactions of the girls of the team, they're a family, and they're very close and I love that spirit of unconditional support that the Couch has instilled in them. I love Roxana above all, she's great, I think she could be my favorite character, she's funny and always says what she thinks, but she also has a great heart and is always doing things super selflessly for Camila, it's beautiful to see, this friendship is my favorite thing & also I can't fail to mention Karen, a little girl whom Camila teaches English to, and she's EVERYTHING, I love her forever.
Rosario is a beautiful place, I'm very happy that the author has created the story in this historic and beautiful place. I was afraid that it would be located in Buenos Aires, which wouldn't have to be a bad thing, it's just that Buenos Aires is what people always talked about when talking about Argentina, so it's refreshing and great to see a little more of my country this time & I also appreciate how the author has portrayed our culture and customs, it made me laugh a lot, but I think everything is very successful, I loved it!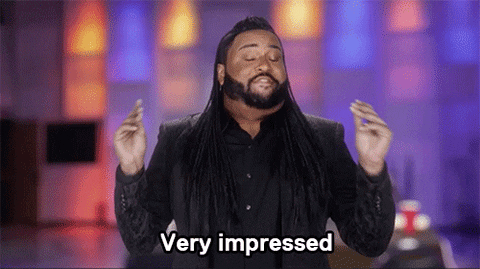 I think this is a book that's much more than about a girl who likes to play soccer, you know? It's a daring story of a girl with enormous dreams for the society in which she lives and yet we see her continually challenging everyone in her life, creating bridges and knocking down adversities to meet her goals and break with a toxic family cycle. It's absolutely rich in content and will leave you thinking a lot, in addition, due to its social portrait and its discussion about it.
I'm kind of speechless, I could continue talking about the book because it has a lot of wonderful details, but I think it's worth reading to discover it. I highly recommend it if you want to read a book that pushes the limits of a macho society, and if you want to read about a highly empowered woman like Camila is, you'll love this book. It's also super fun, easy to read, and dynamic. The characters are very realistic and incredibly constructed, the author gives us a new face of romance and a beautiful friendship and family union above all things. I loved it, and I feel a bit emotional, so just go and support this amazing author by purchasing her book. I feel very proud to be able to read it and share my feelings with you, it means a lot to me.
---
4.5/5
---
Yamile (sha-MEE-lay) Saied Méndez is a fútbol-obsessed Argentine American who loves meteor showers, summer, astrology, and pizza. She lives in Utah with her Puerto Rican husband and their five kids, two adorable dogs, and one majestic cat. An inaugural Walter Dean Myers Grant recipient, she's a graduate of Voices of Our Nations (VONA) and the MFA program in Writing for Children and Young Adults at Vermont College of Fine Arts. Méndez is also part of Las Musas, the first collective of women and nonbinary Latinx middle grade and young adult authors. Furia is her first novel for young adult readers.
---
Have you heard about this book? | Would you like to read it? | Have you read the author's work before? | What do you think about it?
🌿 Feel free to leave your comment below, I always love to know what you think 🌿