☀️ Hi, guys! I hope you're having a beautiful day, full of good readings & amazing moments. ❤️ Super excited for today's post, this is a new series of super chill posts that I'll be bringing you every Sunday! 🥳 These will be our "Colorful Bookish Sundays" and it will be, basically, to organize my priority list, choosing some books from my Goodreads TBR to add to my list which I'll check every month when creating my monthly TBRs, that way I hope to start reading those books that I'm most excited about, so they don't end up in my TBR for years as many of them are already doing 😅
You may not know this, but I have a mini book list that I go to when I build my TBR every month, but it's super outdated and I've been wanting to renew it for a while now, so I thought it would be a fun and different idea to do it, and also share with you the process and know your thoughts, which always helps me a lot to make decisions.
I'm looking to give to this post series a fun and relaxed look, so I decided to show you a specific color every Sunday, I LOVE some good beautiful covers and even more when there's a beautiful color palette in them, so I think it could be interesting organize them by color, chat a little about them, and as always try to organize myself better with my books and my future readings 😍 & you can know what color we'll play every Sunday based on the icon that will accompany the title, but I'll also let you know below.
The dynamic will be to show you the selected books and then separate them by categories to finally make a decision of which one/ones will be my choice to add to my list of priorities and obviously, I would love to know what you think about them! 👏🏻 👏🏻 👏🏻
I'm SO happy to bring you posts on Sundays again, it seems like a fun idea and hopefully, it will be entertaining for both you and me. 🥺 I hope you like it, I know it sounds weird now and you're probably thinking "Sofi, what are you doing?" 😂 but I promise I'll do my best. I LOVE YOU ❤️, thanks for the constant support, it means a lot to me, so now get comfortable, prepare your favorite drink and let's start! ☀️
Previous "Colorful Bookish Sunday" Posts: PINK – GREEN – RED – BLUE – ORANGE
Today's color is:
☀️
Yellow

☀️
☀️ Recursion by Blake Crouch | Memory makes reality.
That's what New York City cop Barry Sutton is learning as he investigates the devastating phenomenon the media has dubbed False Memory Syndrome—a mysterious affliction that drives its victims mad with memories of a life they never lived.
That's what neuroscientist Helena Smith believes. It's why she's dedicated her life to creating a technology that will let us preserve our most precious memories. If she succeeds, anyone will be able to re-experience a first kiss, the birth of a child, the final moment with a dying parent.
As Barry searches for the truth, he comes face-to-face with an opponent more terrifying than any disease—a force that attacks not just our minds but the very fabric of the past. And as its effects begin to unmake the world as we know it, only he and Helena, working together, will stand a chance at defeating it.
But how can they make a stand when reality itself is shifting and crumbling all around them?
---
☀️ Grown by Tiffany D. Jackson | Korey Fields is dead.
When Enchanted Jones wakes with blood on her hands and zero memory of the previous night, no one—the police and Korey's fans included—has more questions than she does. All she really knows is that this isn't how things are supposed to be. Korey was Enchanted's ticket to stardom.
Before there was a dead body, Enchanted was an aspiring singer, struggling with her tight knit family's recent move to the suburbs while trying to find her place as the lone Black girl in high school. But then legendary R&B artist Korey Fields spots her at an audition. And suddenly her dream of being a professional singer takes flight.
Enchanted is dazzled by Korey's luxurious life but soon her dream turns into a nightmare. Behind Korey's charm and star power hides a dark side, one that wants to control her every move, with rage and consequences. Except now he's dead and the police are at the door. Who killed Korey Fields?
All signs point to Enchanted.
---
☀️ Beach Read by Emily Henry | A romance writer who no longer believes in love and a literary writer stuck in a rut engage in a summer-long challenge that may just upend everything they believe about happily ever afters.
Augustus Everett is an acclaimed author of literary fiction. January Andrews writes bestselling romance. When she pens a happily ever after, he kills off his entire cast.
They're polar opposites.
In fact, the only thing they have in common is that for the next three months, they're living in neighboring beach houses, broke, and bogged down with writer's block.
Until, one hazy evening, one thing leads to another and they strike a deal designed to force them out of their creative ruts: Augustus will spend the summer writing something happy, and January will pen the next Great American Novel. She'll take him on field trips worthy of any rom-com montage, and he'll take her to interview surviving members of a backwoods death cult (obviously). Everyone will finish a book and no one will fall in love. Really.
---
☀️ Surrender Your Sons by Adam Sass | Connor Major's summer break is turning into a nightmare.
His SAT scores bombed, the old man he delivers meals to died, and when he came out to his religious zealot mother, she had him kidnapped and shipped off to a secluded island. His final destination: Nightlight Ministries, a conversion therapy camp that will be his new home until he "changes."
But Connor's troubles are only beginning. At Nightlight, everyone has something to hide from the campers to the "converted" staff and cagey camp director, and it quickly becomes clear that no one is safe. Connor plans to escape and bring the other kidnapped teens with him. But first, he's exposing the camp's horrible truths for what they are— and taking this place down.
---
☀️ Nick and Charlie (Solitaire #1.5) by Alice Oseman | A short novella based on the beloved characters from the graphic novel Heartstopper and Alice Oseman's debut novel Solitaire, which was praised as 'The Catcher in the Rye for the digital age' by The Times.
Absence makes the heart grow fonder, right?
CHARLIE: "I have been going out with Nick Nelson for two years. He likes rugby, Formula 1, dogs, the Marvel universe, the sound felt-tips make on paper, rain and drawing on shoes. He also likes me."
NICK: "Things me and Charlie Spring do together include: Watch films. Sit in the same room on different laptops. Text each other from different rooms. Make out. Make food. Make drinks. Get drunk. Talk. Argue. Laugh. Maybe we're kind of boring. But that's fine with us."
Everyone knows that Nick and Charlie are the perfect couple – that they're inseparable. But now Nick is leaving for university, and Charlie will be left behind at Sixth Form. Everyone's asking if they're staying together, which is a stupid question – they're 'Nick and Charlie' for God's sake!
But as the time to say goodbye gets inevitably closer, both Nick and Charlie question whether their love is strong enough to survive being apart. Or are they delaying the inevitable? Because everyone knows that first loves rarely last forever …
---
☀️ Frankly in Love by David Yoon | High school senior Frank Li is a Limbo–his term for Korean-American kids who find themselves caught between their parents' traditional expectations and their own Southern California upbringing. His parents have one rule when it comes to romance–"Date Korean"–which proves complicated when Frank falls for Brit Means, who is smart, beautiful–and white. Fellow Limbo Joy Song is in a similar predicament, and so they make a pact: they'll pretend to date each other in order to gain their freedom. Frank thinks it's the perfect plan, but in the end, Frank and Joy's fake-dating maneuver leaves him wondering if he ever really understood love–or himself–at all.
---
☀️ The Boy and Girl Who Broke the World by Amy Reed | Billy Sloat and Lydia Lemon don't have much in common, unless you count growing up on the same (wrong) side of the tracks, the lack of a mother, and a persistent loneliness that has inspired creative coping mechanisms.
When the lives of these two loners are thrust together, Lydia's cynicism is met with Billy's sincere optimism, and both begin to question their own outlook on life. On top of that, weird happenings including an impossible tornado and an all-consuming fog are cropping up around them—maybe even because of them. And as the two grow closer and confront bigger truths about their pasts, they must also deal with such inconveniences as a narcissistic rock star, a war between unicorns and dragons, and eventually, of course, the apocalypse.
---
☀️ By Any Means Necessary by Candice Montgomery | An honest reflection on cultural identify, class, and gentrification. Fans of Nic Stone and Elizabeth Acevedo will eagerly anticipate Torrey.
On the day Torrey officially becomes a college freshman, he gets a call that might force him to drop out before he's even made it through orientation: the bee farm his beloved uncle Miles left him after his tragic death is being foreclosed on.
Torrey would love nothing more than to leave behind the family and neighborhood that's bleeding him dry. But he still feels compelled to care for the project of his uncle's heart. As the farm heads for auction, Torrey precariously balances choosing a major and texting Gabriel—the first boy he ever kissed—with the fight to stop his uncle's legacy from being demolished. But as notice letters pile up and lawyers appear at his dorm, dividing himself between family and future becomes impossible unless he sacrifices a part of himself.
---
☀️ Harley in the Sky by Akemi Dawn Bowman | Harley Milano has dreamed of being a trapeze artist for as long as she can remember. With parents who run a famous circus in Las Vegas, she spends almost every night in the big top watching their lead aerialist perform, wishing with all her soul that she could be up there herself one day.
After a huge fight with her parents, who continue to insist she go to school instead, Harley leaves home, betrays her family and joins the rival traveling circus Maison du Mystère. There, she is thrust into a world that is both brutal and beautiful, where she learns the value of hard work, passion and collaboration. But at the same time, Harley must come to terms with the truth of her family and her past—and reckon with the sacrifices she made and the people she hurt in order to follow her dreams.
---
☀️ Late to the Party by Kelly Quindlen | Seventeen is nothing like Codi Teller imagined.
She's never crashed a party, never stayed out too late. She's never even been kissed. And it's not just because she's gay. It's because she and her two best friends, Maritza and JaKory, spend more time in her basement watching Netflix than engaging with the outside world.
So when Maritza and JaKory suggest crashing a party, Codi is highly skeptical. Those parties aren't for kids like them. They're for cool kids. Straight kids.
But then Codi stumbles upon one of those cool kids, Ricky, kissing another boy in the dark, and an unexpected friendship is formed. In return for never talking about that kiss, Ricky takes Codi under his wing and draws her into a wild summer filled with late nights, new experiences, and one really cute girl named Lydia.
The only problem? Codi never tells Maritza or JaKory about any of it.
From author Kelly Quindlen comes a poignant and deeply relatable story about friendship, self-acceptance, what it means to be a Real Teenager. Late to the Party is an ode to late bloomers and wallflowers everywhere.
---
☀️ The Program (The Program #1) by Suzanne Young | In Sloane's world, true feelings are forbidden, teen suicide is an epidemic, and the only solution is The Program.
Sloane knows better than to cry in front of anyone. With suicide now an international epidemic, one outburst could land her in The Program, the only proven course of treatment. Sloane's parents have already lost one child; Sloane knows they'll do anything to keep her alive. She also knows that everyone who's been through The Program returns as a blank slate. Because their depression is gone—but so are their memories.
Under constant surveillance at home and at school, Sloane puts on a brave face and keeps her feelings buried as deep as she can. The only person Sloane can be herself with is James. He's promised to keep them both safe and out of treatment, and Sloane knows their love is strong enough to withstand anything. But despite the promises they made to each other, it's getting harder to hide the truth. They are both growing weaker. Depression is setting in. And The Program is coming for them.
---
☀️ More Happy Than Not by Adam Silvera | A special Deluxe Edition of Adam Silvera's groundbreaking debut featuring an introduction by Angie Thomas, New York Times bestselling author of The Hate U Give, a new final chapter, and an afterword about where it all began.
In his twisty, heartbreaking, profoundly moving New York Times bestselling-debut, Adam Silvera brings to life a charged, dangerous near-future summer in the Bronx.
In the months following his father's suicide, sixteen-year-old Aaron Soto can't seem to find happiness again, despite the support of his girlfriend, Genevieve, and his overworked mom. Grief and the smile-shaped scar on his wrist won't let him forget the pain. But when Aaron meets Thomas, a new kid in the neighborhood, something starts to shift inside him. Aaron can't deny his unexpected feelings for Thomas despite the tensions their friendship has created with Genevieve and his tight-knit crew. Since Aaron can't stay away from Thomas or turn off his newfound happiness, he considers taking drastic actions. The Leteo Institute's revolutionary memory-altering procedure will straighten him out, even if it means forgetting who he truly is.
Why does happiness have to be so hard?
---
☀️ You'd Be Mine by Erin Hahn | Annie Mathers is America's sweetheart and heir to a country music legacy full of all the things her Gran warned her about. Superstar Clay Coolidge is most definitely going to end up one of those things.
But unfortunately for Clay, if he can't convince Annie to join his summer tour, his music label is going to drop him. That's what happens when your bad boy image turns into bad boy reality. Annie has been avoiding the spotlight after her parents' tragic death, except on her skyrocketing YouTube channel. Clay's label wants to land Annie, and Clay has to make it happen.
Swayed by Clay's undeniable charm and good looks, Annie and her band agree to join the tour. From the start fans want them to be more than just tour mates, and Annie and Clay can't help but wonder if the fans are right. But if there's one part of fame Annie wants nothing to do with, it's a high-profile relationship. She had a front row seat to her parents' volatile marriage and isn't interested in repeating history. If only she could convince her heart that Clay, with his painful past and head over heels inducing tenor, isn't worth the risk.
---
☀️ The Priory of the Orange Tree by Samantha Shannon | A world divided.
A queendom without an heir.
An ancient enemy awakens.
The House of Berethnet has ruled Inys for a thousand years. Still unwed, Queen Sabran the Ninth must conceive a daughter to protect her realm from destruction—but assassins are getting closer to her door.
Ead Duryan is an outsider at court. Though she has risen to the position of lady-in-waiting, she is loyal to a hidden society of mages. Ead keeps a watchful eye on Sabran, secretly protecting her with forbidden magic.
Across the dark sea, Tané has trained all her life to be a dragonrider, but is forced to make a choice that could see her life unravel.
Meanwhile, the divided East and West refuse to parley, and forces of chaos are rising from their sleep.
---
☀️ The Rules of Magic (Practical Magic #0) by Alice Hoffman | Find your magic. For the Owens family, love is a curse that began in 1620, when Maria Owens was charged with witchery for loving the wrong man. Hundreds of years later, in New York City at the cusp of the sixties, when the whole world is about to change, Susanna Owens knows that her three children are dangerously unique. Difficult Franny, with skin as pale as milk and blood red hair, shy and beautiful Jet, who can read other people's thoughts, and charismatic Vincent, who began looking for trouble on the day he could walk. From the start Susanna sets down rules for her children: No walking in the moonlight, no red shoes, no wearing black, no cats, no crows, no candles, no books about magic. And most importantly, never, ever, fall in love. But when her children visit their Aunt Isabelle, in the small Massachusetts town where the Owens family has been blamed for everything that has ever gone wrong, they uncover family secrets and begin to understand the truth of who they are. Back in New York City each begins a risky journey as they try to escape the family curse.The Owens children cannot escape love even if they try, just as they cannot escape the pains of the human heart. The two beautiful sisters will grow up to be the revered, and sometimes feared, aunts in Practical Magic, while Vincent, their beloved brother, will leave an unexpected legacy.
---
I'm trying to be pretty picky in my picks to put on my priority list, so I've taken the time to think about it and read the synopses and have also read some reviews. Also, I just want to choose 2 per Sunday, so my list will be shorter and my goal will be more achievable.
I've chosen ☀️ The Priory of the Orange Tree because I've heard wonderful things about this huge and beautiful book, so I really want to finally encourage myself to put it on my list to finally read it. I know it has dragons which I LOVE and I've heard that also the political intrigue is good, I know that it will be slow to read because of the world-building and other things, but I want to give it a real chance because I feel that I could find one of my faves in this story and that's really exciting. I'm intimidated about it, though, because it's giant, it's on my list of biggest books in my TBR and also on my list of most Intimidating, but it still sounds amazing and I WANT and NEED to read it.
I've chosen ☀️ Beach Read because lately I've been seeing it everywhere in the bookish world and it has really caught my attention, so I decided to give it a chance soon. Here where I live, spring will start only in a couple of days, so with the weather being warmer seems like a good time to give it a try. Also, I haven't seen a single negative review, so I feel that it's my chance to return to give romance a try in a fun way, the plot sounds great and light, so I hope to enjoy it *fingers crossed*
---
If you want to support me you know that you can buy any of these books & even more using my affiliate link to BOOK DEPOSITORY, In that case, I want you to know that as an affiliate, I'll receive a small percentage of your purchase and it would be REALLY helpful to me, to buy more books, to improve my blog and keep sharing with you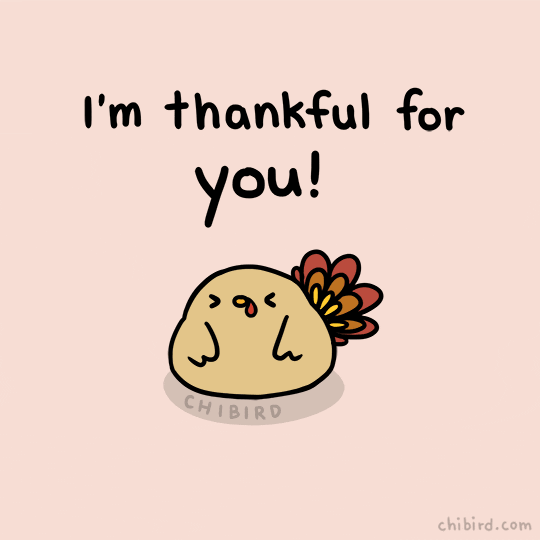 ORIGINAL BACKGROUND IMAGE HERE
I hope you liked the idea! I'm super excited to create my priority list & even more so that I can share the process with you! ❤️
☀️

Question Time!

Have you read any of these books? If not, would you like to read one? & Have you tried with any of these authors?

Let me know everything in the comments, you know that I LOVE to know your thoughts

☀️