☕️ Hi, guys! I hope you're having the most wonderful day & you're enjoying your readings.❤️ Today I've decided that it would be fun to end the week by bringing you some of my "unpopular opinions" maybe, on things I don't like to see or come across in books. 😣 I think this type of post is fun to discuss a bit in the comments since I would like to know what things you don't like to find when you read your books. The factors that I'll talk about today are those kinds of things that when you're quietly reading your book, you come across with and that suddenly bores you a lot, or that small factor that makes you feel uncomfortable and even angry, or even that factor that can make you want to stop reading the book immediately or perhaps, hopefully, you know ahead of time what you'll encounter so you decide it's not the book for you and end up never picking it up.👋🏻
So, we'll discuss a bit about all those things in this post and I hope you can enjoy it. As always, I cannot start without telling you that these opinions are just my own and that doesn't mean that they're an absolute truth, it's only what I feel and if you like some of the following things that I'll mention, that's wonderful, that's why we have so many varieties of books in the world. 😊 
---
BUT, before starting I want to thank you from
the bottom of my heart for having voted me for the 2020 Book Bloggers Awards, I WON BEST Book RECOMMENDATIONS… like, WHAT!!! 😭 😭 😭 and it still feels surreal and magical, blogging is something I love to do, guys, and I'm very excited to share every day with you, so thank you for being there and give me this beautiful recognition that means so much to me. It really makes me happy that you like my recommendations, I'll soon return with several ideas that I have and I'm very excited to show you, I know you'll like them and I can't wait, so stay tuned for it. I LOVE YOU & be happy, no matter what others say, you creates your world, so dare to do the things you love and be who you want to be.❤️❤️❤️
---
Now, without further ado, go get something to eat and drink & let's get started! ☕️ 
 👎🏻 Romance as the focal point: love solves everything & Insta-love
OMG, guys, I'm already a bit tired of stories that have this kind of romance so surreal, I know I'm not the biggest fan of rom-coms and I think this is why, I don't like that the romance is used as a tool to solve the character's whole life, I've seen romances that even cure mental illnesses, which I don't think is something very healthy to show in literature, much less when many young people read it, right? On the other hand, I do like a good romance as a complement within other types of plots, whether they're fantastic or contemporary or whatever, you know? I just don't like it when it's EVERYTHING the book focuses on.
I think I've already talked a lot about my rejection of insta-love, but I will repeat it again, I HATE insta-love, I'm not saying that it doesn't happen, maybe there are people in the world falling in love at first sight and I think that's adorable, but in most cases, books, especially YA, shows a type of love that's SO intense as soon as they meet each other, the kind for which the characters would give their lives for, even when they hardly know each other and I'm a bit tired of it. I need more slow-romance in my life, that kind of romance where the characters know each other slowly and deeply until they begin to connect and finally feel things for each other. there's nothing more beautiful and rewarding than that.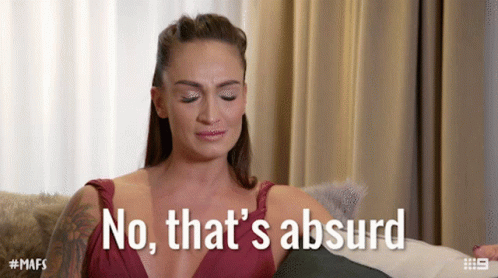 ---
 👎🏻 Predictable Plotline
I like books focused on the characters, but I always appreciate a good, smart and complex plotline that manages to surprise me and it has been somewhat difficult to find that this year, although there are some exceptions as I give in my standalone recommendations, In general, I feel that there are some stories that lack that complexity or that
or "omg" effect that leaves you wondering, or that kind of plot that you don't know and you can't guess what will happen and how will be finishing, you know? I love that kind of effect and I think we need it more in books, even in contemporaries and mysteries, where I think the same plotline has begun to repeat a lot where everything is magically resolved at the end.
Sometimes I think that some authors don't know how to solve that end they have in mind and then it looks a bit rush, and I don't like that. In general, when I read a book I expect some kind of effect from it, even when I read stories focused on the growth of a character in contemporary life, I also like that effect of surprise that can come with unexpected events or even some kind of resolution that you doesn't expect with respect to the main character.
Don't get me wrong, I love a light plot every now and then, but just because it's light or easy to read doesn't mean it should be ordinary, flat, and predictable, you know?
---
 👎🏻 Aquatic Settings: Books that take place in the ocean, ships & others.
Well, this one I know will be controversial, but throughout my journey as a reader, I've realized that it's very difficult for me to feel trapped and committed to plots that take place in aquatic places, such as the ocean, sea, lakes or that kind of places & I don't like stories about pirates or mermaids, either, precisely because of this factor. I think there could be a mermaid story that I like, but I haven't tried many because I'm usually disappointed, but if the plot is very good maybe I could enjoy it, on the other hand, I don't like pirate stories at all, I get very bored when everything It happens on boats and they travel from one place to another in the ocean, it just isn't for me and I know it's super weird because it all sounds incredible, but I can't enjoy the experience reading this type of story at all. Another thing that I feel happens to me a lot, is that I have and need to imagine everything in my head while reading and it's very difficult for me to imagine people underwater lol, it sounds more silly than I thought, but I hope you feel me, it's just So weird in my mind, I can't do it.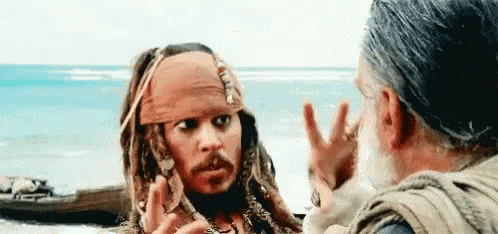 ---
 👎🏻 Overdescriptive Plots
In general, I enjoy a good world-building, especially when I go into a new fantasy book and I want to know more about the construction of the world and how it's composed, but I think there's a fine line between rich descriptions and over-descriptions where the author may have a style that's a little more descriptive, which I respect a lot, or in another case, it could be when the author wants to focus much more on creating a special environment for the reader. I understand that kind of approach when writing a book, I'm not the one to judge, I know that many people like this type of plot and it's great, but I don't prefer it. I like descriptions, but when they're clear and brief, if the description is about a character and his life, I usually like more, but when it's about the world itself or some kind of description of a particular scene, I prefer them shorter, because if it's too descriptive ends up boring me and becomes very dense, in fact, I've had experiences with this type of plots where it makes me want to stop reading because it's just A LOT and the plot stagnates and stops organically flow. Just my opinion, of course, I love that you like descriptive plots. Now that I think about it, this is one of my problems reading Stephen King, because I think he's brilliant and creates incredible atmospheres, but it may be somewhat over-descriptive for my taste.
---
 👎🏻 One-Dimensional & Perfect Looking Characters
Guys, I need more complex characters in my life!!! I'm really tired of characters who are there with the simple fact of being main characters, but without contributing anything new, and even more tired of the main character with a perfect appearance who has absolutely nothing special and nothing stands out in her personality. I think that as a reader I'm absolutely ready to read about more realistic characters with all their flaws, you know? I want to read about real girls who accept their body as it is, we don't need authors describing apparently perfect love interests or main characters who are absolutely stunning, everyone falls in love with her but she doesn't know that she's SO beautiful and that makes her so special and interesting (? …. NO MORE! I swear: I Let Out a Breath I Didn't Realize I Was Holding LOL
I want more real and relatable characters, a character doesn't need to be superficially perfect to tell an interesting and impactful story, nor does it need to be perfect for people to be interested in him.
Another thing I need is more morally gray characters, since we are discussing this I wanted to mention, I love a good complex, and difficult to decipher character with many layers in her personality. Nobody is totally good or totally bad, I think that showing that face in characters would be something very incredible to see more.
---
 👎🏻 Sports
Another discussion that may be controversial, or not … I don't know, but I'd love to get your opinion. I don't like sports in real life,
all my life I've hated sports even in school, I was always that uncomfortable girl who hides so that no one passes the ball to, you know? lol, or on the other hand, I'm also the one who gets hit with the ball, so it makes sense that I'm not so interested in them in my books either, most of the time I just skip that scenes (confession time lol) because it's not my kind of thing and it bores me a bit. If I find athletes in my readings it's just fine, it only bores me to see the descriptions of what's happening, it's very boring for me, but I think that as long as it is not the main topic it's fine, I know they're just a couple of scenes, but I wanted to mention it as it doesn't resonate with me.
Let's ignore the fact that I'm reading Fury right now lol, but I'm really enjoying it so we'll see.
CREDITS FOR THE SOURCE OF THE ORIGINAL IMAGE HERE
  Hope you enjoyed the post & if you like the idea, I would love to know your opinions, so go ahead and make your own list!

❤️
☕️ Thanks for all the love and support!

What are those things that you would rather not find in your books?

&

What is your most unpopular opinion?

, I would love to know, so let me know everything in the comments ☕️