☀️ Hi, guys! I hope you're having a beautiful day, full of good readings & amazing moments.❤️  Super excited for today's post, this is a new series of super chill posts that I'll be bringing you every Sunday!  🥳  These will be our "Colorful Bookish Sundays" and it will be, basically, to organize my priority list, choosing some books from my Goodreads TBR to add to my list which I'll check every month when creating my monthly TBRs, that way I hope to start reading those books that I'm most excited about, so they don't end up in my TBR for years as many of them are already doing 😅 
You may not know this, but I have a mini book list that I go to when I build my TBR every month, but it's super outdated and I've been wanting to renew it for a while now, so I thought it would be a fun and different idea to do it, and also share with you the process and know your thoughts, which always helps me a lot to make decisions.
I'm looking to give to this post series a fun and relaxed look, so I decided to show you a specific color every Sunday, I LOVE some good beautiful covers and even more when there's a beautiful color palette in them, so I think it could be interesting organize them by color, chat a little about them, and as always try to organize myself better with my books and my future readings 😍  & you can know what color we'll play every Sunday based on the icon that will accompany the title, but I'll also let you know below.
The dynamic will be to show you the selected books and then separate them by categories to finally make a decision of which one/ones will be my choice to add to my list of priorities and obviously, I would love to know what you think about them!  👏🏻 👏🏻 👏🏻    
I'm SO happy to bring you posts on Sundays again, it seems like a fun idea and hopefully, it will be entertaining for both you and me.  🥺 I hope you like it, I know it sounds weird now and you're probably thinking "Sofi, what are you doing?"  😂  but I promise I'll do my best. I LOVE YOU ❤️, thanks for the constant support, it means a lot to me, so now get comfortable, prepare your favorite drink and let's start!  ☀️
Previous "Colorful Bookish Sunday" Posts: PINK – GREEN – RED – BLUE
Today's color is:
🍊 Orange 🍊
 🍊 Bookish and the Beast (Once Upon a Con #3) by Ashley Poston | In the third book in Ashley Poston's Once Upon a Con series, Beauty and the Beast is retold in the beloved Starfield universe.
Rosie Thorne is feeling stuck—on her college application essays, in her small town, and on that mysterious General Sond cosplayer she met at ExcelsiCon. Most of all, she's stuck in her grief over her mother's death. Her only solace was her late mother's library of rare Starfield novels, but even that disappeared when they sold it to pay off hospital bills.
On the other hand, Vance Reigns has been Hollywood royalty for as long as he can remember—with all the privilege and scrutiny that entails. When a tabloid scandal catches up to him, he's forced to hide out somewhere the paparazzi would never expect to find him: Small Town USA. At least there's a library in the house. Too bad he doesn't read.
When Rosie and Vance's paths collide and a rare book is accidentally destroyed, Rosie finds herself working to repay the debt. And while most Starfield superfans would jump at the chance to work in close proximity to the Vance Reigns, Rosie has discovered something about Vance: he's a jerk, and she can't stand him. The feeling is mutual.
But as Vance and Rosie begrudgingly get to know each other, their careful masks come off—and they may just find that there's more risk in shutting each other out than in opening their hearts. 
---
 🍊 Felix Ever After by Kacen Callender | From Stonewall and Lambda Award-winning author Kacen Callender comes a revelatory YA novel about a transgender teen grappling with identity and self-discovery while falling in love for the first time.
Felix Love has never been in love—and, yes, he's painfully aware of the irony. He desperately wants to know what it's like and why it seems so easy for everyone but him to find someone. What's worse is that, even though he is proud of his identity, Felix also secretly fears that he's one marginalization too many—Black, queer, and transgender—to ever get his own happily-ever-after.
When an anonymous student begins sending him transphobic messages—after publicly posting Felix's deadname alongside images of him before he transitioned—Felix comes up with a plan for revenge. What he didn't count on: his catfish scenario landing him in a quasi–love triangle….
But as he navigates his complicated feelings, Felix begins a journey of questioning and self-discovery that helps redefine his most important relationship: how he feels about himself.
Felix Ever After is an honest and layered story about identity, falling in love, and recognizing the love you deserve. 
---
 🍊 The Falling in Love Montage by Ciara Smyth | Saoirse doesn't believe in love at first sight or happy endings. If they were real, her mother would still be able to remember her name and not in a care home with early onset dementia. A condition that Saoirse may one day turn out to have inherited. So she's not looking for a relationship. She doesn't see the point in igniting any romantic sparks if she's bound to burn out.
But after a chance encounter at an end-of-term house party, Saoirse is about to break her own rules. For a girl with one blue freckle, an irresistible sense of mischief, and a passion for rom-coms.
Unbothered by Saoirse's no-relationships rulebook, Ruby proposes a loophole: They don't need true love to have one summer of fun, complete with every cliché, rom-com montage-worthy date they can dream up—and a binding agreement to end their romance come fall. It would be the perfect plan, if they weren't forgetting one thing about the Falling in Love Montage: when it's over, the characters actually fall in love… for real.
---
 🍊 The Summer of Impossible Things by Rowan Coleman | If you could change the past, would you?
Thirty years ago, something terrible happened to Luna's mother. Something she's only prepared to reveal after her death.
Now Luna and her sister have a chance to go back to their mother's birthplace and settle her affairs. But in Brooklyn they find more questions than answers, until something impossible – magical – happens to Luna, and she meets her mother as a young woman back in the summer of 1977.
At first Luna's thinks she's going crazy, but if she can truly travel back in time, she can change things. But in doing anything – everything – to save her mother's life, will she have to sacrifice her own? 
---
 🍊 The Bridge Home by Padma Venkatraman | When Viji and her sister, Rukku, whose developmental disability makes her overly trusting and vulnerable to the perils of the world, run away to live on their own, the situation could not be more grim. Life on the streets of the teeming city of Chennai is harsh for girls considered outcasts, but the sisters manage to find shelter on an abandoned bridge. There they befriend Muthi and Arul, two boys in a similar predicament, and the four children bond together and form a family of sorts. Viji starts working with the boys scavenging in trash heaps while Rukku makes bead necklaces, and they buy food with what little money they earn. They are often hungry and scared but they have each other–and Kutti, the best dog ever. When the kids are forced from their safe haven on the bridge, they take shelter in a graveyard. But it is now the rainy season and they are plagued by mosquitos, and Rukku and Muthu fall ill. As their symptoms worsen, Viji and Arul must decide whether to risk going for help–when most adults in their lives have proven themselves untrustworthy–or to continue holding on to their fragile, hard-fought freedom. 
 🍊 Crown of Feathers (Crown of Feathers #1) by Nicki Pau Preto | I had a sister, once… In a world ruled by fierce warrior queens, a grand empire was built upon the backs of Phoenix Riders—legendary heroes who soared through the sky on wings of fire—until a war between two sisters ripped it all apart. I promised her the throne would not come between us. Sixteen years later, Veronyka is a war orphan who dreams of becoming a Phoenix Rider from the stories of old. After a shocking betrayal from her controlling sister, Veronyka strikes out alone to find the Riders—even if that means disguising herself as a boy to join their ranks. But it is a fact of life that one must kill or be killed. Rule or be ruled. Just as Veronyka finally feels like she belongs, her sister turns up and reveals a tangled web of lies between them that will change everything. And meanwhile, the new empire has learned of the Riders' return and intends to destroy them once and for all. Sometimes the title of queen is given. Sometimes it must be taken.
---
 🍊 White Hot Kiss (The Dark Elements #1) by Jennifer L. Armentrout | In the instant New York Times bestseller that started the Dark Elements series, one kiss is enough to kill…
Layla just wants to fit in at school and go on a date with Zayne, whom she's crushed on since forever. Trouble is, Zayne treats Layla like a sister—and Layla is a half demon, half gargoyle with abilities no one else possesses. And even though Zayne is a Warden, part of the race of gargoyles tasked with keeping humanity safe, Layla's kiss will kill anything with a soul—including him.
Then she meets Roth—a demon who claims to know her secrets. Though Layla knows she should stay away, it's tough when that whole no-kissing thing isn't an issue. Trusting Roth could ruin her chances with Zayne, but as Layla discovers she's the reason for a violent demon uprising, kissing the enemy suddenly pales in comparison to the looming end of the world.
---
 🍊 We Rule the Night by Claire Eliza Bartlett | Two girls use forbidden magic to fly and fight–for their country and for themselves–in this riveting debut that's part Shadow and Bone, part Code Name Verity.
Seventeen-year-old Revna is a factory worker, manufacturing war machines for the Union of the North. When she's caught using illegal magic, she fears being branded a traitor and imprisoned. Meanwhile, on the front lines, Linné defied her father, a Union general, and disguised herself as a boy to join the army. They're both offered a reprieve from punishment if they use their magic in a special women's military flight unit and undertake terrifying, deadly missions under cover of darkness. Revna and Linné can hardly stand to be in the same cockpit, but if they can't fly together, and if they can't find a way to fly well, the enemy's superior firepower will destroy them–if they don't destroy each other first.
We Rule the Night is a powerful story about sacrifice, complicated friendships, and survival despite impossible odds. 
---
 🍊 Burn Our Bodies Down by Rory Power | From the author of the New York Times bestseller Wilder Girls comes a new twisty thriller about a girl whose past has always been a mystery—until she decides to return to her mother's hometown . . . where history has a tendency to repeat itself.
Ever since Margot was born, it's been just her and her mother. No answers to Margot's questions about what came before. No history to hold on to. No relative to speak of. Just the two of them, stuck in their run-down apartment, struggling to get along.
But that's not enough for Margot. She wants family. She wants a past. And she just found the key she needs to get it: A photograph, pointing her to a town called Phalene. Pointing her home. Only, when Margot gets there, it's not what she bargained for.
Margot's mother left for a reason. But was it to hide her past? Or was it to protect Margot from what's still there?
The only thing Margot knows for sure is there's poison in their family tree, and their roots are dug so deeply into Phalene that now that she's there, she might never escape. 
---
 🍊 All the Bad Apples by Moïra Fowley-Doyle | The day after the funeral all our mourning clothes hung out on the line like sleeping bats. 'This will be really embarrassing,' I kept saying to my family, 'when she shows up at the door in a week or two.'
When Deena's wild and mysterious sister Mandy disappears – presumed dead – her family are heartbroken. But Mandy has always been troubled. It's just another bad thing to happen to Deena's family. Only Deena refuses to believe it's true.
And then the letters start arriving. Letters from Mandy, claiming that their family's blighted history is not just bad luck or bad decisions – but a curse, handed down through the generations. Mandy has gone in search of the curse's roots, and now Deena must find her. What they find will heal their family's rotten past – or rip it apart forever. 
---
 🍊 Burn by Patrick Ness | In 1956 Sarah Dewhurst's father shocks her by hiring a dragon to work the farm. The dragon is a smaller blue rather than the traditional larger reds, though even the reds are now scarce. When the blue dragon, Kazimir, unexpectedly saves Sarah and her friend Jason Inagawa from the attentions of the racist police deputy, Kelby, everything changes. Sarah is part of a prophecy and she must escape the clutches of Malcolm, an assassin from a Believer Cell, the dragon-worshiping cult. When Sarah, Malcolm, and Kazimir eventually converge, they are thrown into another universe, where dragons seem never to have existed. Can they save this world and the one they left? 
---
 🍊 Stronger, Faster, and More Beautiful by Arwen Elys Dayton | For fans of television shows Black Mirror and Westworld, this compelling, mind-bending novel is a twisted look into the future, exploring how far we will go to remake ourselves into the perfect human specimen and what it means to be human at all.
Set in our world, spanning the near to distant futures, Stronger, Faster, and More Beautiful is a novel made up of six interconnected stories that ask how far we will go to remake ourselves into the perfect human specimens, and how hard that will push the definition of "human."
This extraordinary work explores the amazing possibilities of genetic manipulation and life extension, as well as the ethical quandaries that will arise with these advances. The results range from the heavenly to the monstrous. Deeply thoughtful, poignant, horrifying, and action-packed, Arwen Elys Dayton's Stronger, Faster, and More Beautiful is groundbreaking in both form and substance. 
---
 🍊 Poison Princess (The Arcana Chronicles #1) by Kresley Cole | #1 New York Times bestselling author Kresley Cole introduces The Arcana Chronicles, post-apocalyptic tales filled with riveting action, the dark mysticism of Tarot cards, and breathtaking romance.
She could save the world–or destroy it.
Sixteen year old Evangeline"Evie" Greene leads a charmed life–until she begins experiencing horrifying hallucinations. When an apocalyptic event decimates her Louisiana hometown, killing everyone she loves, Evie realizes her hallucinations were actually visions of the future–and they're still happening. Fighting for her life and desperate for answers, she must turn to her wrong-side-of-the-bayou classmate: Jack Deveaux.
But she can't do either alone.
With his mile-long rap sheet, wicked grin, and bad attitude, Jack is like no boy Evie has ever known. Even though he once scorned her and everything she represented, he agrees to protect Evie on her quest. She knows she can't totally trust Jack. If he ever cast that wicked grin her way, could she possibly resist him?
Who can Evie trust?
As Jack and Evie race to find the source of her visions, they meet others who have gotten the same call. An ancient prophesy is being played out, and Evie is not the only one with special powers. A group of teens has been chosen to reenact the ultimate battle between good and evil. But it's not always clear who is on which side…
In Poison Princess, New York Times bestselling author Kresley Cole introduces a dark and intriguing world, full of unspeakable danger and irresistible romance. 
---
 🍊 Ashlords (Untitled Duology #1) by Scott Reintgen | Red Rising meets The Scorpio Races in this epic fantasy following three phoenix horse riders–skilled at alchemy–who must compete at The Races–the modern spectacle that has replaced warfare within their empire.
Every year since the Ashlords were gifted phoenix horses by their gods, they've raced them. First into battle, then on great hunts, and finally for the pure sport of seeing who rode the fastest. Centuries of blood and fire carved their competition into a more modern spectacle: The Races.
Over the course of a multi-day event, elite riders from clashing cultures vie to be crowned champion. But the modern version of the sport requires more than good riding. Competitors must be skilled at creating and controlling phoenix horses made of ash and alchemy, which are summoned back to life each sunrise with uniquely crafted powers to cover impossible distances and challenges before bursting into flames at sunset. But good alchemy only matters if a rider knows how to defend their phoenix horse at night. Murder is outlawed, but breaking bones and poisoning ashes? That's all legal and encouraged.
In this year's Races, eleven riders will compete, but three of them have more to lose than the rest–a champion's daughter, a scholarship entrant, and a revolutionary's son. Who will attain their own dream of glory? Or will they all flame out in defeat? 
---
 🍊 Fireblood (Frostblood Saga #2) by Elly Blake | All hail the Fire Queen.
Against all odds, Ruby has defeated the villainous Frost King and melted his throne of ice. But the bloodthirsty Minax that was trapped inside is now haunting her kingdom and everyone she loves. The answers to its demise may lie to the south in Sudesia, the land of the Firebloods, and a country that holds the secrets to Ruby's powers and past…
Despite warnings from her beloved Arcus, Ruby accompanies a roguish Fireblood named Kai to Sudesia, where she must master her control of fire in a series of trials to gain the trust of the suspicious Fire Queen. Only then can she hope to access the knowledge that could defeat the rampaging Minax—which grows closer every moment. But as sparks fly in her moments alone with Kai, Ruby no longer knows whom to trust. The fates of two kingdoms are now in her hands. 
---
I'm trying to be pretty picky in my picks to put on my priority list, so I've taken the time to think about it and read the synopses and have also read some reviews. Also, I just want to choose 2 per Sunday, so my list will be shorter and my goal will be more achievable.
I've chosen ☀️ Burn Our Bodies Down because it's one of my most anticipated books this year, so, of course, I'm dying to read it. I recently got the audiobook thanks to NetGalley, so now I know that that will be the format I'll be choosing for this one. If I like it a lot anyway I'm thinking of buying the physical format because OMG, that cover is EVERYTHING! Since I read Wilder Girls I really needed more of the author in my life because I think her style resonates with me a lot, I love that it's so atmospheric, creepy, and magical. I expect great things from this book, I won't lie, so super excited to put it on my priority list, read it soon, and share all my thoughts with you.
I've chosen ☀️ Felix Ever After because it's incredible how many people, you included, have recommended it to me and also I've heard the most amazing things from readers I really trust in, so I'm super excited. It sounds like a heartwarming story and also super important, I think it will appeal to me, so I'm happy to put it on my priority list to finally pick it up soon! PS: I know that for some the cover could be something reddish rather than orange, but for me, it's a darker shade of orange, so I'll make it work lol. Tell me what you think about it if you have read it, I would like to know!
---
If you want to support me you know that you can buy any of these books & even more using my affiliate link to BOOK DEPOSITORY, In that case, I want you to know that as an affiliate, I'll receive a small percentage of your purchase and it would be REALLY helpful to me, to buy more books, to improve my blog and keep sharing with you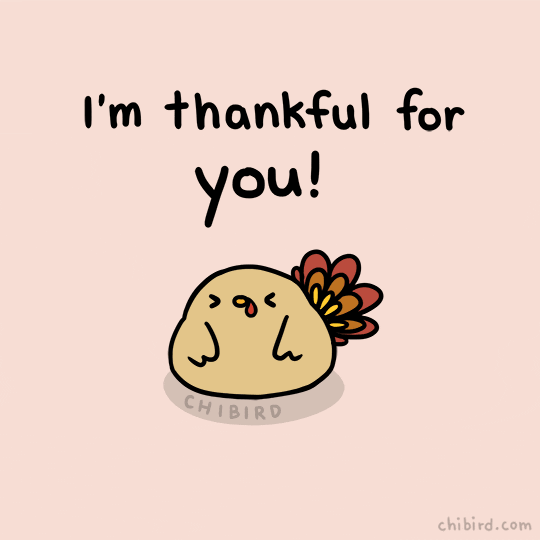 Original background image HERE
I hope you liked the idea! I'm super excited to create my priority list & even more so that I can share the process with you! ❤️   
 

☀️

Question Time!

 Have you read any of these books? If not, would you like to read one? & Have you tried with any of these authors? 

Let me know everything in the comments, you know that I LOVE to know your thoughts ☀️