❄️ Hi guys! I hope you're having a beautiful day full of good readings.❤️ Today I bring you a new post… my August Wrap Up! where I'll tell you ALL about my readings of the month. At last, guys, I can come with good news about my reading because August was the month where I was finally able to defeat my Reading Slump and I was able to enjoy the reading process without any problems, so I'm very happy and excited for the months to come! 👏🏻 👏🏻 👏🏻 I think July was the month where I was trying to get out of my reading slump, but August is the month where I finally felt like I was able to really do it. Therefore and thanks to this, my month has been incredible in terms of readings and I've quite enjoyed most of the books I've read which is even better, in fact, I've given my second 5 stars of the year, this it's not a drill!, and I'm super excited to tell you everything about it. 😊
This August I've participated in two "challenges" the first has been ARC August which is all about, as its name suggests, about reading ARCs and getting up to date with them, and I think I've done a pretty good job with this one, I haven't read every ARC that I had on my list, but I do have read I think half of them, which is already quite positive & on the other hand, I've participated in Latinx Readathon, which is an incredible Readathon where we have a Bingo Board and we must read each book by Latinx authors for each promp (you can find more information about it HERE) and as I completely loved the idea, I wanted to support it by participating and I completed my personal challenge with this one, which was completing a bingo line… so YAY! Besides this, I enjoyed every book I read and that makes me very happy. 🥳
---
Besides that it has been a great month in terms of my readings, I want to take a moment as always, to thank the beautiful support that each of you gives me every day and every month with my blog. It's a blessing to have this space and also that my works are respected means a lot, so THANK YOU SO MUCH, Amores, I've had the chance to meet new incredible bookish people in August, and that's really exciting, so I look forward to a September full of love and full of support. 🥺 🥺 🥺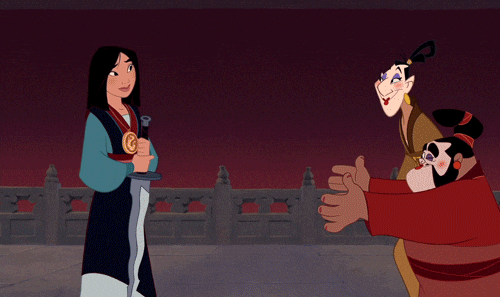 ---
So, going into more detail about my readings this month, we have a great variety that has even inspired me to create new challenges to try in the future and share it with you here on the blog. 😍
First, we have some ARCs that I really liked, two of them are incredible fantasy/paranormal sequels where both stories evolve a lot & the other ARC was a sad disappointment, a great promise but a poor execution.
Then we have three wonderful Latinx books that I've loved, one of them is a romantic and super light short novel, the other is a shocking and raw anthology that will make you think & finally my new 5 stars: an absolutely meaningful story about how to forgive and move on.
Then I was also able to finish a book that I had been reading since July and I really enjoyed that one, a brilliant and gloomy plot & I also chose one of the books from my "Back-Up Pile", which was another sequel that I was dying to read and I ended up adoring it.
So without further ado, LET'S GET STARTED! I'm super excited to share with you all my thoughts about each of these books & I hope you enjoy it. ❄️
Top 5 Favorite Posts on the Blog
❄️ COLORFUL BOOKISH SUNDAYS | PRIORITIZING BOOKS FROM MY TBR
❄️ BOOK RECOMMENDATIONS | STANDALONE BOOKS EDITION
❄️ TOP 10 | POSSIBLE SPOOKY TBR… ISN'T IT HALLOWEEN ALREADY?
❄️ DISCUSSION POST | 5 THINGS I WISH I KNEW WHEN I STARTED BLOGGING
❄️ THE LONGEST BOOKS IN MY PHYSICAL TBR
---
August Statistics
💫 Books Read: I've read 8 books this month 👏🏻
💫 Total Pages: 2868 🎉
💫 Authors Gender: I read 7 books by female authors & 1 book by a male author 😊
💫 Book Genres: I've read 4 YA books & 4 Adult books|| Within this, I've read Fantasy, Mystery, Paranormal, Romance & Contemporary
💫 Releases: I've read 4 from 2020, 2 from 2019, 1 from 2018 & 1 from 2017
---
🥭 Latinx Readathon Wrap Up 🛬
❄️ Mangos and Mistletoe by Adriana Herrera | This is a fairly short novel about a romance between two girls from the Dominican Republic who are participating in a cooking contest and it's very adorable, I really didn't expect to enjoy it as much as I did and I'm very happy about it. I loved the characters, I think they're quite realistic, at times insufferable, but it makes sense because there's growth and the plot focuses a lot on the romance as such, and I liked that point a lot, it made me smile on several occasions and it was also very easy and fast to read, so I can't help but recommend it if you want to have a quick and entertaining read. It's also super light and although some points of the life of the girls are touched, I don't think it's heavy reading, but rather light. I'll have my thoughts more in-depth in my review very soon.
---
❄️ Her Body and Other Parties by Carmen Maria Machado | Jump from a super-light reading to one that's quite the opposite as in this case, this book is absolutely brilliant in many ways but it's not easy to read at all, it touches on issues of violence against women and their bodies, among other types of violence and very tough situations. It's an anthology so we have a great variety of stories, and I liked that a lot, on the other hand, it's quite shocking and although I highly recommend it, I don't think it's for everyone, be very careful when you go for it. I'll talk a little more in detail also in my review about it, because honestly I still have to put my thoughts in order, but it's a great book!
---
❄️ Clap When You Land by Elizabeth Acevedo | I LOVE this book so much! I knew I was going to enjoy it in some way because I had already tried the author in the past and I think her writing style is very good, but this book exceeded all my expectations. It's an absolutely wonderful story about family, forgiving, and moving on after going through very tough situations. The family portrait that the author wanted to show us in this book is very interesting to explore and very complex, but the outcome and how all the pieces fall into the perfect place is just brilliant. I love the relationship between these two girls who find out that they're sisters and share the pain of a terrible tragedy. The relationships between the characters are unique, as is the construction of each of their personalities, it's a wonderful book and I love it completely. It's told in verse and that makes it even more lyrical and beautiful. I HIGHLY RECOMMEND IT! | BOOK REVIEW |
---
⚔️ ARC August Wrap Up 🌘
❄️ Riven (The Relic Trilogy #2) by Bronwyn Eley | This sequel is great! I love how the author has the ability to take everything to another level with this sequel and give the story a breakthrough and a very marked growth. I love sequels that add something, you know? and this one really does, plus I really liked the introduction of new characters and the atmosphere, that continues to be creepy, and I love that! I know this is not a well-known series, so I invite you to give the first book, Relic, a try because I know you'll like it, especially if you love high-fantasy and dark magic systems as much as I do. | BOOK REVIEW |
---
❄️ Shadow Unbound by Angie Day | This is another story that I find highly entertaining and I also find it super easy to read, the author has a classic style but at the same time VERY addictive, so once you start reading it's very difficult to put it down. This is the sequel to Legend Undone, and again I think it's a sequel that advances the story a lot and brings important things up. One of my favorite things about this paranormal plot is that it reminds me of X-men in a way, and above all, that it plays a lot with the darkness within the main characters and shows you a darker side of having power. I love that and it's another series that, although it's little known, I would recommend if you want to read something fast and entertaining. | BOOK REVIEW |
---
❄️ Chosen Ones (The Chosen Ones #1) by Veronica Roth | I loved the idea and that's why I decided to request this book in the first place, but the execution sadly didn't work as well as I expected for me. I think in part not having enjoyed it had to do with me, because I went into it expecting something innovative, highly focused on the characters and their minds, something darker perhaps than it was. I enjoyed the past scenes, but the present scenes bored me a lot and I don't think any of the characters stand out on their own, they're quite one-dimensional for me. The descriptions on the other hand are very good, so it's a shame that the story hasn't captivated me. | BOOK REVIEW |
---
🌙 AMAZING Reads 💀
❄️ Tunnel of Bones (Cassidy Blake #2) by Victoria Schwab | This is the sequel to City of Ghosts and OMG, I loved it too, maybe even a little more than the first one. I loved being in Paris with Cassy and Jacob, I just adore them both. I love how spooky this book is, but at the same time, how easy it is to read, which is no surprise because it's MG, I still love it and could follow Cassy and her adventures forever. I had a super fun time reading it, I love Cassy's parents, they're incredible and this time I liked how we got tcity of ghosts o know more about Jacob's past while the boys fought against this dangerous poltergeist. Such an amazing story! Soon I'll be here with my full review.
---
❄️ The 7½ Deaths of Evelyn Hardcastle by Stuart Turton | I loved this book, I don't have much more to say that I haven't already said in my full review, but it's basically one of the most complex and smartest books I've ever read, I was going through a reading slump so it wasn't easy to read exactly, but I was able to enjoy it and I see how incredible it is, so maybe in the future, I'm considering a re-reading of this book and Circe because I know I can appreciate them much more now that I'm out of that hateful reading slump. So, YES, it's brilliant and I highly recommend it if you like complex and well-executed plots, this book combines mystery with a touch of fantasy like few others. | BOOK REVIEW |
Credits for the source of the original image HERE
What's your favorite book of the month?

&

Have you read any of these books?
🌿 Let me know everything in the comments, you know that I always love to know what you think 🌿