☀️ Hi, guys! I hope you're having a beautiful day, full of good readings & amazing moments.❤️ Super excited for today's post, this is the beginning of a new series of super chill posts that I'll be bringing you every Sunday from now on! 🥳 These will be our "Colorful Bookish Sundays" and it will be, basically, to organize my priority list, choosing some books from my Goodreads TBR to add to my list which I'll check every month when creating my monthly TBRs, that way I hope to start reading those books that I'm most excited about, so they don't end up in my TBR for years as many of them are already doing 😅
You may not know this, but I have a mini book list that I go to when I build my TBR every month, but it's super outdated and I've been wanting to renew it for a while now, so I thought it would be a fun and different idea to do it, and also share with you the process and know your thoughts, which always helps me a lot to make decisions.
I'm looking to give to this post series a fun and relaxed look, so I decided to show you a specific color every Sunday, I LOVE some good beautiful covers and even more when there's a beautiful color palette in them, so I think it could be interesting organize them by color, chat a little about them, and as always try to organize myself better with my books and my future readings 😍 & you can know what color we'll play every Sunday based on the icon that will accompany the title, but I'll also let you know below.
The dynamic will be to show you the selected books and then separate them by categories to finally make a decision of which one/ones will be my choice to add to my list of priorities and obviously, I would love to know what you think about them! 👏🏻 👏🏻 👏🏻
I'm SO happy to bring you posts on Sundays again, it seems like a fun idea and hopefully, it will be entertaining for both you and me. 🥺 I hope you like it, I know it sounds weird now and you're probably thinking "Sofi, what are you doing?" 😂 but have patience, I promise I'll do my best and we'll see how the idea progresses over time. I LOVE YOU ❤️, thanks for the constant support, it means a lot to me, so now get comfortable, prepare your favorite drink and let's start! ☀️
Previous "Colorful Bookish Sunday" Posts: PINK – GREEN – RED
Today's color is:
☄️

BLUE

☄️
☄️ The Bone Season (The Bone Season #1) by Samantha Shannon | The year is 2059. Nineteen-year-old Paige Mahoney is working in the criminal underworld of Scion London, based at Seven Dials, employed by a man named Jaxon Hall. Her job: to scout for information by breaking into people's minds. For Paige is a dreamwalker, a clairvoyant and, in the world of Scion, she commits treason simply by breathing.
It is raining the day her life changes for ever. Attacked, drugged and kidnapped, Paige is transported to Oxford – a city kept secret for two hundred years, controlled by a powerful, otherworldly race. Paige is assigned to Warden, a Rephaite with mysterious motives. He is her master. Her trainer. Her natural enemy. But if Paige wants to regain her freedom she must allow herself to be nurtured in this prison where she is meant to die.
The Bone Season introduces a compelling heroine and also introduces an extraordinary young writer, with huge ambition and a teeming imagination. Samantha Shannon has created a bold new reality in this riveting debut.
---
☄️ Salt to the Sea by Ruta Sepetys | While the Titanic and Lusitania are both well-documented disasters, the single greatest tragedy in maritime history is the little-known January 30, 1945 sinking in the Baltic Sea by a Soviet submarine of the Wilhelm Gustloff, a German cruise liner that was supposed to ferry wartime personnel and refugees to safety from the advancing Red Army. The ship was overcrowded with more than 10,500 passengers — the intended capacity was approximately 1,800 — and more than 9,000 people, including 5,000 children, lost their lives.
Sepetys (writer of 'Between Shades of Gray') crafts four fictionalized but historically accurate voices to convey the real-life tragedy. Joana, a Lithuanian with nursing experience; Florian, a Prussian soldier fleeing the Nazis with stolen treasure; and Emilia, a Polish girl close to the end of her pregnancy, converge on their escape journeys as Russian troops advance; each will eventually meet Albert, a Nazi peon with delusions of grandeur, assigned to the Gustloff decks.
---
☄️ Reign of Shadows (Reign of Shadows #1) by Sophie Jordan | Seventeen years ago, an eclipse cloaked the kingdom of Relhok in perpetual darkness. In the chaos, an evil chancellor murdered the king and queen and seized their throne. Luna, Relhok's lost princess, has been hiding in a tower ever since. Luna's survival depends on the world believing she is dead.
But that doesn't stop Luna from wanting more. When she meets Fowler, a mysterious archer braving the woods outside her tower, Luna is drawn to him despite the risk. When the tower is attacked, Luna and Fowler escape together. But this world of darkness is more treacherous than Luna ever realized.
With every threat stacked against them, Luna and Fowler find solace in each other. But with secrets still unspoken between them, falling in love might be their most dangerous journey yet.
With lush writing and a star–crossed romance, Reign of Shadows is Sophie Jordan at her best.
---
☄️ The Coldest Girl in Coldtown by Holly Black | Tana lives in a world where walled cities called Coldtowns exist. In them, quarantined monsters and humans mingle in a decadently bloody mix of predator and prey. The only problem is, once you pass through Coldtown's gates, you can never leave.
One morning, after a perfectly ordinary party, Tana wakes up surrounded by corpses. The only other survivors of this massacre are her exasperatingly endearing ex-boyfriend, infected and on the edge, and a mysterious boy burdened with a terrible secret. Shaken and determined, Tana enters a race against the clock to save the three of them the only way she knows how: by going straight to the wicked, opulent heart of Coldtown itself.
The Coldest Girl in Coldtown is a wholly original story of rage and revenge, of guilt and horror, and of love and loathing from bestselling and acclaimed author Holly Black.
---
☄️ Strange the Dreamer (Strange the Dreamer #1) by Laini Taylor | The dream chooses the dreamer, not the other way around – and Lazlo Strange, war orphan and junior librarian, has always feared that his dream chose poorly. Since he was five years old he's been obsessed with the mythic lost city of Weep, but it would take someone bolder than he to cross half the world in search of it. Then a stunning opportunity presents itself, in the person of a hero called the Godslayer and a band of legendary warriors, and he has to seize his chance to lose his dream forever.
What happened in Weep two hundred years ago to cut it off from the rest of the world? What exactly did the Godslayer slay that went by the name of god? And what is the mysterious problem he now seeks help in solving?
The answers await in Weep, but so do more mysteries – including the blue-skinned goddess who appears in Lazlo's dreams. How did he dream her before he knew she existed? And if all the gods are dead, why does she seem so real?
In this sweeping and breathtaking new novel by National Book Award finalist Laini Taylor, author of the New York Times bestselling Daughter of Smoke & Bone trilogy, the shadow of the past is as real as the ghosts who haunt the citadel of murdered gods. Fall into a mythical world of dread and wonder, moths and nightmares, love and carnage.
☄️ Challenger Deep by Neal Shusterman | A powerful and captivating novel about mental illness, Challenger Deep is a tour de force by New York Times bestselling author Neal Shusterman.
Caden Bosch is on a ship that's headed for the deepest point on Earth: Challenger Deep, the southern part of the Marianas Trench.
Caden Bosch is a brilliant high school student whose friends are starting to notice his odd behaviour.
Caden Bosch is designated the ship's artist in residence to document the journey with images.
Caden Bosch pretends to join the school track team but spends his days walking for miles, absorbed by the thoughts in his head.
Caden Bosch is split between his allegiance to the captain and the allure of mutiny.
Caden Bosch is torn.
---
☄️ Truly Devious (Truly Devious #1) by Maureen Johnson | Ellingham Academy is a famous private school in Vermont for the brightest thinkers, inventors, and artists. It was founded by Albert Ellingham, an early twentieth century tycoon, who wanted to make a wonderful place full of riddles, twisting pathways, and gardens. "A place," he said, "where learning is a game."
Shortly after the school opened, his wife and daughter were kidnapped. The only real clue was a mocking riddle listing methods of murder, signed with the frightening pseudonym "Truly, Devious." It became one of the great unsolved crimes of American history.
True-crime aficionado Stevie Bell is set to begin her first year at Ellingham Academy, and she has an ambitious plan: She will solve this cold case. That is, she will solve the case when she gets a grip on her demanding new school life and her housemates: the inventor, the novelist, the actor, the artist, and the jokester. But something strange is happening. Truly Devious makes a surprise return, and death revisits Ellingham Academy. The past has crawled out of its grave. Someone has gotten away with murder.
The two interwoven mysteries of this first book in the Truly Devious series dovetail brilliantly, and Stevie Bell will continue her relentless quest for the murderers in books two and three.
New York Times bestselling author Maureen Johnson weaves a delicate tale of murder and mystery in the first book of a striking new series, perfect for fans of Agatha Christie and E. Lockhart.
---
☄️ Steelheart (The Reckoners #1) by Brandon Sanderson | Ten years ago, Calamity came. It was a burst in the sky that gave ordinary men and women extraordinary powers. The awed public started calling them Epics. But Epics are no friend of man. With incredible gifts came the desire to rule. And to rule man you must crush his will.
Nobody fights the Epics…nobody but the Reckoners. A shadowy group of ordinary humans, they spend their lives studying Epics, finding their weaknesses, and then assassinating them.
And David wants in. He wants Steelheart — the Epic who is said to be invincible. The Epic who killed David's father. For years, like the Reckoners, David's been studying, and planning — and he has something they need. Not an object, but an experience.
He's seen Steelheart bleed. And he wants revenge.
---
☄️ The Hazel Wood (The Hazel Wood #1) by Melissa Albert | Alice has spent most of her life on the road, always one step ahead of the strange bad luck biting at her heels. But when Alice's grandmother, the reclusive author of a book of pitch-dark fairy tales, dies alone on her isolate estate – the Hazel Wood – Alice discovers how bad her luck can really get.
Her own mother is stolen away – by a figure who claims to come from the supernatural world where the fairy tales are set. Alice's only clue is the message left behind:
STAY AWAY FROM
THE HAZEL WOOD.
To rescue her mother, Alice must venture first to the Hazel Wood, then into the world where her grandmother's tales began…
---
☄️ The Dreadful Tale of Prosper Redding (Prosper Redding #1) by Alexandra Bracken | I would say it's a pleasure to meet thee, Prosperity Oceanus Redding, but truly, I only anticipate the delights of destroying thy happiness.
Prosper is the only unexceptional Redding in his old and storied family history — that is, until he discovers the demon living inside him. Turns out Prosper's great-great-great-great-great-something grandfather made — and then broke — a contract with a malefactor, a demon who exchanges fortune for eternal servitude. And, weirdly enough, four-thousand-year-old Alastor isn't exactly the forgiving type.
The fiend has reawakened with one purpose — to destroy the family whose success he ensured and who then betrayed him. With only days to break the curse and banish Alastor back to the demon realm, Prosper is playing unwilling host to the fiend, who delights in tormenting him with nasty insults and constant attempts trick him into a contract. Yeah, Prosper will take his future without a side of eternal servitude, thanks.
Little does Prosper know, the malefactor's control over his body grows stronger with each passing night, and there's a lot Alastor isn't telling his dim-witted (but admittedly strong-willed) human host.
☄️ Sia Martinez and the Moonlit Beginning of Everything by Raquel Vasquez Gilliland | Aristotle & Dante Discover the Secrets of the Universe meets Roswell by way of Laurie Halse Anderson in this astonishing, genre-bending novel about a Mexican American teen who discovers profound connections between immigration, folklore, and alien life.
It's been three years since ICE raids and phone calls from Mexico and an ill-fated walk across the Sonoran. Three years since Sia Martinez's mom disappeared. Sia wants to move on, but it's hard in her tiny Arizona town where people refer to her mom's deportation as "an unfortunate incident."
Sia knows that her mom must be dead, but every new moon Sia drives into the desert and lights San Anthony and la Guadalupe candles to guide her mom home.
Then one night, under a million stars, Sia's life and the world as we know it cracks wide open. Because a blue-lit spacecraft crashes in front of Sia's car…and it's carrying her mom, who's very much alive.
As Sia races to save her mom from armed-quite-possibly-alien soldiers, she uncovers secrets as profound as they are dangerous in this stunning and inventive exploration of first love, family, immigration, and our vast, limitless universe.
---
☄️ The Kingdom of Back by Marie Lu | Born with a gift for music, Nannerl Mozart has just one wish: to be remembered forever. But even as she delights audiences with her masterful playing, she has little hope she'll ever become the acclaimed composer she longs to be. She is a young woman in eighteenth-century Europe, and that means composing is forbidden to her. She will perform only until she reaches a marriageable age—her tyrannical father has made that much clear.
As Nannerl's hope grows dimmer with each passing year, the talents of her beloved younger brother, Wolfgang, only seem to shine brighter. His brilliance begins to eclipse her own, until one day a mysterious stranger from a magical land appears with an irresistible offer. He has the power to make her wish come true—but his help may cost her everything.
In her first work of historical fiction, #1 New York Times bestselling author Marie Lu spins a lush, lyrically told story of music, magic, and the unbreakable bond between a brother and sister.
---
☄️ A Curious Beginning (Veronica Speedwell #1) by Deanna Raybourn | London, 1887.
After burying her spinster aunt, orphaned Veronica Speedwell is free to resume her world travels in pursuit of scientific inquiry—and the occasional romantic dalliance. As familiar with hunting butterflies as with fending off admirers, Veronica intends to embark upon the journey of a lifetime.
But fate has other plans when Veronica thwarts her own attempted abduction with the help of an enigmatic German baron, who offers her sanctuary in the care of his friend Stoker, a reclusive and bad-tempered natural historian. But before the baron can reveal what he knows of the plot against her, he is found murdered—leaving Veronica and Stoker on the run from an elusive assailant as wary partners in search of the villainous truth.
---
☄️ The Guinevere Deception (Camelot Rising #1) by Kiersten White | From New York Times bestselling author Kiersten White comes a new fantasy series reimagining the Arthurian legend, set in the magical world of Camelot.
There was nothing in the world as magical and terrifying as a girl.
Princess Guinevere has come to Camelot to wed a stranger: the charismatic King Arthur. With magic clawing at the kingdom's borders, the great wizard Merlin conjured a solution–send in Guinevere to be Arthur's wife . . . and his protector from those who want to see the young king's idyllic city fail. The catch? Guinevere's real name–and her true identity–is a secret. She is a changeling, a girl who has given up everything to protect Camelot.
To keep Arthur safe, Guinevere must navigate a court in which the old–including Arthur's own family–demand things continue as they have been, and the new–those drawn by the dream of Camelot–fight for a better way to live. And always, in the green hearts of forests and the black depths of lakes, magic lies in wait to reclaim the land. Arthur's knights believe they are strong enough to face any threat, but Guinevere knows it will take more than swords to keep Camelot free.
Deadly jousts, duplicitous knights, and forbidden romances are nothing compared to the greatest threat of all: the girl with the long black hair, riding on horseback through the dark woods toward Arthur. Because when your whole existence is a lie, how can you trust even yourself?
---
☄️ Nyxia (The Nyxia Triad #1) by Scott Reintgen | What would you be willing to risk for a lifetime of fortune?
Emmett Atwater isn't just leaving Detroit; he's leaving Earth. Why the Babel Corporation recruited him is a mystery, but the number of zeroes on their contract has him boarding their lightship and hoping to return to Earth with enough money to take care of his family.
Forever.
Before long, Emmett discovers that he is one of ten recruits, all of whom have troubled pasts and are a long way from home. Now each recruit must earn the right to travel down to the planet of Eden—a planet that Babel has kept hidden—where they will mine a substance called Nyxia that has quietly become the most valuable material in the universe.
But Babel's ship is full of secrets. And Emmett will face the ultimate choice: win the fortune at any cost, or find a way to fight that won't forever compromise what it means to be human.
---
I'm trying to be pretty picky in my picks to put on my priority list, so I've taken the time to think about it and read the synopses and have also read some reviews. Also, I just want to choose 2 per Sunday, so my list will be shorter and my goal will be more achievable.
I've chosen ☀️ Nyxia because a while ago I made a commitment to try to read more sci-fi and this is one of the ones in my Sci-Fi 2020 TBR, I'm not doing very well with that challenge, BUT I still want to try to read at least some of them. I've heard amazing things about this one, and also about the author who is quite popular, and as a bonus, it has a quote from Marie Lu on the cover, so I'll take that as a sign, as I love Marie Lu! So my history with the genre is kind of messy, so it could be a hit or miss, still, I'm excited to give it a chance to share all my thoughts with you.
I've chosen ☀️ The Guinevere Deception because, OMG, first: I've wanted to read it since it came out, second: I think it's in one of my lists of TBRs for this year lol & third: I've loved the author's work with The Dark Descent of Elizabeth Frankenstein, so I'm excited to find some of that same atmosphere in this book. The promise sounds INCREDIBLE and I really think it's going to be super original, I'm really excited, guys, I hope to read it VERY soon and that's why I've put it on my priority list.
---
If you want to support me you know that you can buy any of these books & even more using my affiliate link to BOOK DEPOSITORY, In that case, I want you to know that as an affiliate, I'll receive a small percentage of your purchase and it would be REALLY helpful to me, to buy more books, to improve my blog and keep sharing with you ❤️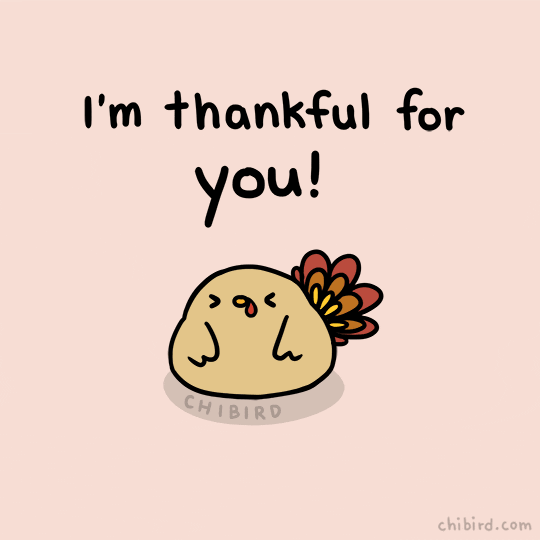 Original background image HERE
I hope you liked the idea! I'm super excited to create my priority list & even more so that I can share the process with you! ❤️
☀️ Question Time! Have you read any of these books? If not, would you like to read one? & Have you tried with any of these authors?

Let me know everything in the comments, you know that I LOVE to know your thoughts

☀️