🔥 Hi guys, I hope you're having a wonderful day, surrounded by the best readings!! ❤️ Today I'm bringing you one of my favorite posts where I show you my most anticipated new releases of the month. 🥰 I'm SO excited to be this 2020 sharing with you, is really a blessing, so I hope you enjoy these posts and find some new books to add to your endless TBR because as I always say: Good for the soul but bad for the wallet, right? But it's what we love …BOOKS AND MORE BOOKS, so I hope you enjoy it. The books I choose to add here are just some that I would love to read at some point because they sound like something I'll personally enjoy, so without more further ado, let's start! 🔥
☀️ Many of the releases were already ready to come out in September have been postponed due to COVID and due to everything that's happening in the world right now. So I'll let you know if some of these dates change, as well as I'll not be including some of those titles that have already been confirmed as postponed 😊
September 1st, 2020
Fable (Fable #1) by Adrienne Young
---
As the daughter of the most powerful trader in the Narrows, the sea is the only home seventeen-year-old Fable has ever known. It's been four years since the night she watched her mother drown during an unforgiving storm. The next day her father abandoned her on a legendary island filled with thieves and little food. To survive she must keep to herself, learn to trust no one and rely on the unique skills her mother taught her. The only thing that keeps her going is the goal of getting off the island, finding her father and demanding her rightful place beside him and his crew. To do so Fable enlists the help of a young trader named West to get her off the island and across the Narrows to her father.
But her father's rivalries and the dangers of his trading enterprise have only multiplied since she last saw him and Fable soon finds that West isn't who he seems. Together, they will have to survive more than the treacherous storms that haunt the Narrows if they're going to stay alive.
Welcome to a world made dangerous by the sea and by those who wish to profit from it. Where a young girl must find her place and her family while trying to survive in a world built for men.
---
Cemetery Boys by Aiden Thomas
---
Yadriel has summoned a ghost, and now he can't get rid of him.

When his traditional Latinx family has problems accepting his gender, Yadriel becomes determined to prove himself a real brujo. With the help of his cousin and best friend Maritza, he performs the ritual himself, and then sets out to find the ghost of his murdered cousin and set it free.

However, the ghost he summons is actually Julian Diaz, the school's resident bad boy, and Julian is not about to go quietly into death. He's determined to find out what happened and tie up some loose ends before he leaves. Left with no choice, Yadriel agrees to help Julian, so that they can both get what they want. But the longer Yadriel spends with Julian, the less he wants to let him leave.
---
The Inheritance Games (The Inheritance Games #1) by Jennifer Lynn Barnes
---
A Cinderella story with deadly stakes and thrilling twists, perfect for fans of One of Us is Lying and Knives Out.

Avery Grambs has a plan for a better future: survive high school, win a scholarship, and get out. But her fortunes change in an instant when billionaire Tobias Hawthorne dies and leaves Avery virtually his entire fortune. The catch? Avery has no idea why–or even who Tobias Hawthorne is. To receive her inheritance, Avery must move into sprawling, secret passage-filled Hawthorne House, where every room bears the old man's touch–and his love of puzzles, riddles, and codes.

Unfortunately for Avery, Hawthorne House is also occupied by the family that Tobias Hawthorne just dispossessed. This includes the four Hawthorne grandsons: dangerous, magnetic, brilliant boys who grew up with every expectation that one day, they would inherit billions. Heir apparent Grayson Hawthorne is convinced that Avery must be a con-woman, and he's determined to take her down. His brother, Jameson, views her as their grandfather's last hurrah: a twisted riddle, a puzzle to be solved. Caught in a world of wealth and privilege, with danger around every turn, Avery will have to play the game herself just to survive.
---
We Are Not Free by Traci Chee
---
"All around me, my friends are talking, joking, laughing. Outside is the camp, the barbed wire, the guard towers, the city, the country that hates us.

We are not free.

But we are not alone."

From New York Times best-selling and acclaimed author Traci Chee comes We Are Not Free, the collective account of a tight-knit group of young Nisei, second-generation Japanese American citizens, whose lives are irrevocably changed by the mass U.S. incarcerations of World War II.

Fourteen teens who have grown up together in Japantown, San Francisco.

Fourteen teens who form a community and a family, as interconnected as they are conflicted.

Fourteen teens whose lives are turned upside down when over 100,000 people of Japanese ancestry are removed from their homes and forced into desolate incarceration camps.

In a world that seems determined to hate them, these young Nisei must rally together as racism and injustice threaten to pull them apart.
---
September 8th, 2020
The Other Side of the Sky (The Other Side of The Sky #1) by Amie Kaufman & Meagan Spooner
---
Prince North's home is in the sky, in a gleaming city held aloft by intricate engines, powered by technology. Nimh is the living goddess of her people on the Surface, responsible for providing answers, direction—hope.

North's and Nimh's lives are entwined—though their hearts can never be. Linked by a terrifying prophecy and caught between duty and fate, they must choose between saving their people or succumbing to the bond that is forbidden between them.
---
Nobody Knows but You by Anica Mrose Rissi
---
Maybe a killer only looks like a killer in the moment just before, during, or after.

Maybe a liar, a good one, never shows it.
Kayla is still holding on to Lainie's secrets.
After all, Lainie is Kayla's best friend. And despite Lainie's painful obsession with her on-again, off-again boyfriend, and the ways he has tried to come between them, friends don't spill each other's secrets. They don't betray each other's trust.
The murder at the end of the summer doesn't change all that.
Besides—Kayla knows that the truth is not the whole story.
---
September 15th, 2020
Furia by Yamile Saied Méndez
---
An #ownvoices contemporary YA set in Argentina, about a rising soccer star who must put everything on the line—even her blooming love story—to follow her dreams.

In Rosario, Argentina, Camila Hassan lives a double life.

At home, she is a careful daughter, living within her mother's narrow expectations, in her rising-soccer-star brother's shadow, and under the abusive rule of her short-tempered father.

On the field, she is La Furia, a powerhouse of skill and talent. When her team qualifies for the South American tournament, Camila gets the chance to see just how far those talents can take her. In her wildest dreams, she'd get an athletic scholarship to a North American university.

But the path ahead isn't easy. Her parents don't know about her passion. They wouldn't allow a girl to play fútbol—and she needs their permission to go any farther. And the boy she once loved is back in town. Since he left, Diego has become an international star, playing in Italy for the renowned team Juventus. Camila doesn't have time to be distracted by her feelings for him. Things aren't the same as when he left: she has her own passions and ambitions now, and La Furia cannot be denied. As her life becomes more complicated, Camila is forced to face her secrets and make her way in a world with no place for the dreams and ambition of a girl like her.
---
Surrender Your Sons by Adam Sass
---
Connor Major's summer break is turning into a nightmare.

His SAT scores bombed, the old man he delivers meals to died, and when he came out to his religious zealot mother, she had him kidnapped and shipped off to a secluded island. His final destination: Nightlight Ministries, a conversion therapy camp that will be his new home until he "changes."

But Connor's troubles are only beginning. At Nightlight, everyone has something to hide from the campers to the "converted" staff and cagey camp director, and it quickly becomes clear that no one is safe. Connor plans to escape and bring the other kidnapped teens with him. But first, he's exposing the camp's horrible truths for what they are— and taking this place down.
---
Don't Look for Me by Wendy Walker
---
"In Wendy Walker's thrilling novel Don't Look for Me, the greatest risk isn't running away. It's running out of time.

One night, Molly Clarke walked away from her life.

She doesn't want to be found.

Or at least, that's the story.

The car abandoned miles from home.

The note found at a nearby hotel.

The shattered family that couldn't be put back together.

They called it a "walk away."

It happens all the time.

Women disappear, desperate to leave their lives behind and start over.

But is that what really happened to Molly Clarke?
---
Horrid by Katrina Leno
---
From the author of You Must Not Miss comes a haunting contemporary horror novel that explores themes of mental illness, rage, and grief, twisted with spine-chilling elements of Stephen King and Agatha Christie.

Following her father's death, Jane North-Robinson and her mom move from sunny California to the dreary, dilapidated old house in Maine where her mother grew up. All they want is a fresh start, but behind North Manor's doors lurks a history that leaves them feeling more alone…and more tormented.

As the cold New England autumn arrives, and Jane settles in to her new home, she finds solace in old books and memories of her dad. She steadily begins making new friends, but also faces bullying from the resident "bad seed," struggling to tamp down her own worst nature in response. Jane's mom also seems to be spiraling with the return of her childhood home, but she won't reveal why. Then Jane discovers that the "storage room" her mom has kept locked isn't for storage at all–it's a little girl's bedroom, left untouched for years and not quite as empty of inhabitants as it appears….

Is it grief? Mental illness? Or something more…horrid?
---
Watch Over Me by Nina LaCour
---
Nina LaCour delivers another emotional knockout with Watch Over Me, the eagerly anticipated follow-up to the Printz Award-winning We Are Okay.
Mila is used to being alone. Maybe that's why she said yes to the opportunity: living in this remote place, among the flowers and the fog and the crash of waves far below.
But she hadn't known about the ghosts.
Newly graduated from high school, Mila has aged out of the foster care system. So when she's offered a job and a place to stay at a farm on an isolated part of the Northern California Coast, she immediately accepts. Maybe she will finally find a new home, a real home. The farm is a refuge, but also haunted by the past traumas its young residents have come to escape. And Mila's own terrible memories are starting to rise to the surface.
Watch Over Me is another stunner from Printz Award-Winning author Nina LaCour, whose empathetic, lyrical prose is at the heart of this modern ghost story of resilience and rebirth.
---
Each of Us a Desert by Mark Oshiro
---
From the award-winning author Mark Oshiro comes a powerful fantasy novel about finding home and falling in love amidst the dangers of a desert where stories come to life.

Xochital is destined to wander the desert alone, speaking her troubled village's stories into its arid winds. Her only companions are the blessed stars above and enimagic lines of poetry magically strewn across dusty dunes.

Her one desire: to share her heart with a kindred spirit.

One night, Xo's wish is granted—in the form of Emilia, the cold and beautiful daughter of the town's murderous mayor. But when the two set out on a magical journey across the desert, they find their hearts could be a match… if only they can survive the nightmare-like terrors that arise when the sun goes down.

Fresh off of Anger Is a Gift's smashing success, Oshiro branches out into a fantastical direction with their new YA novel, The Stars Around Us.
Goodreads | Book Depository | Book Review
---
Legendborn (Legendborn #1) by Tracy Deonn
---
Filled with mystery and an intriguingly rich magic system, Tracy Deonn's YA contemporary fantasy Legendborn offers the dark allure of City of Bones with a modern-day twist on a classic legend and a lot of Southern Black Girl Magic.

After her mother dies in an accident, sixteen-year-old Bree Matthews wants nothing to do with her family memories or childhood home. A residential program for bright high schoolers at UNC–Chapel Hill seems like the perfect escape—until Bree witnesses a magical attack her very first night on campus.

A flying demon feeding on human energies.

A secret society of so called "Legendborn" students that hunt the creatures down.

And a mysterious teenage mage who calls himself a "Merlin" and who attempts—and fails—to wipe Bree's memory of everything she saw.

The mage's failure unlocks Bree's own unique magic and a buried memory with a hidden connection: the night her mother died, another Merlin was at the hospital. Now that Bree knows there's more to her mother's death than what's on the police report, she'll do whatever it takes to find out the truth, even if that means infiltrating the Legendborn as one of their initiates.

She recruits Nick, a self-exiled Legendborn with his own grudge against the group, and their reluctant partnership pulls them deeper into the society's secrets—and closer to each other. But when the Legendborn reveal themselves as the descendants of King Arthur's knights and explain that a magical war is coming, Bree has to decide how far she'll go for the truth and whether she should use her magic to take the society down—or join the fight.
---
Never Look Back by Lilliam Rivera
---
Featuring contemporary Afro-Latinx characters, acclaimed author Lilliam Rivera blends a touch of magical realism into a timely story about cultural identity, overcoming trauma, and the power of first love.
Eury comes to the Bronx as a girl haunted. Haunted by losing everything in Hurricane Maria–and by an evil spirit, Ato. She fully expects the tragedy that befell her and her family in Puerto Rico to catch up with her in New York. Yet, for a time, she can almost set this fear aside, because there's this boy . . .
Pheus is a golden-voiced, bachata-singing charmer, ready to spend the summer on the beach with his friends, serenading his on-again, off-again flame. That changes when he meets Eury. All he wants is to put a smile on her face and fight off her demons. But some dangers are too powerful for even the strongest love, and as the world threatens to tear them apart, Eury and Pheus must fight for each other and their lives.
This Own Voices retelling of the Greek myth Orpheus and Eurydice is perfect for fans of Ibi Zoboi's Pride and Daniel José Older's Shadowshaper.
---
Even If We Break by Marieke Nijkamp
---
From #1 New York Times bestselling author Marieke Nijkamp comes a shocking new thriller about a group of friends tied together by a game and the deadly weekend that tears them apart.
FIVE friends go to a cabin.
FOUR of them are hiding secrets.
THREE years of history bind them.
TWO are doomed from the start.
ONE person wants to end this.
NO ONE IS SAFE.
Are you ready to play?
---
Grown by Tiffany D. Jackson
---
Korey Fields is dead.

When Enchanted Jones wakes with blood on her hands and zero memory of the previous night, no one—the police and Korey's fans included—has more questions than she does. All she really knows is that this isn't how things are supposed to be. Korey was Enchanted's ticket to stardom.

Before there was a dead body, Enchanted was an aspiring singer, struggling with her tight knit family's recent move to the suburbs while trying to find her place as the lone Black girl in high school. But then legendary R&B artist Korey Fields spots her at an audition. And suddenly her dream of being a professional singer takes flight.

Enchanted is dazzled by Korey's luxurious life but soon her dream turns into a nightmare. Behind Korey's charm and star power hides a dark side, one that wants to control her every move, with rage and consequences. Except now he's dead and the police are at the door. Who killed Korey Fields?

All signs point to Enchanted.
---
September 22nd, 2020
White Fox by Sara Faring
---
"Eerie and sly, White Fox is a trap waiting to be sprung. I was completely enthralled."—Rory Power, New York Times bestselling author of Wilder Girls

After their world-famous actor mother disappeared under mysterious circumstances, Manon and Thaïs left their remote Mediterranean island home—sent away by their pharma-tech tycoon father. Opposites in every way, the sisters drifted apart in their grief. Yet their mother's unfinished story still haunts them both, and they can't put to rest the possibility that she is still alive.

Lured home a decade later, Manon and Thaïs discover their mother's legendary last work, long thought lost: White Fox, a screenplay filled with enigmatic metaphors. The clues in this dark fairytale draw them deep into the island's surreal society, into the twisted secrets hidden by their glittering family, to reveal the truth about their mother—and themselves.
---
Smash It! (Smash It! #1) by Francina Simone
---
Refreshingly authentic and bold… Don't miss this smashing #ownvoices novel from Francina Simone! Filled with heart, humor and a heroine to root for, Smash It! is a perfect read for fans of Julie Murphy, Ibi Zoboi and Ashley Poston.

Olivia "Liv" James is done with letting her insecurities get the best of her. So she does what any self-respecting hot mess of a girl who wants to SMASH junior year does…

After Liv shows up to a Halloween party in khaki shorts–why, God, why?–she decides to set aside her wack AF ways. She makes a list–a F*ck-It list.

1. Be bold–do the thing that scares me.

2. Learn to take a compliment.

3. Stand out instead of back.

She kicks it off by trying out for the school musical, saying yes to a date and making new friends. Life is great when you stop punking yourself! However, with change comes a lot of missteps, and being bold means following her heart. So what happens when Liv's heart is interested in three different guys–and two of them are her best friends? What is she supposed to do when she gets dumped by a guy she's not even dating? How does one Smash It! after the humiliation of being friend-zoned?

In Liv's own words, "F*ck it. What's the worst that can happen?"

A lot, apparently.

#SMASHIT
---
Vampires Never Get Old: Tales with Fresh Bite by Zoraida Córdova & Natalie C. Parker ( More Authors )
---
Eleven fresh vampire stories from young adult fiction's leading voices!

In this delicious new collection, you'll find stories about lurking vampires of social media, rebellious vampires hungry for more than just blood, eager vampires coming out―and going out for their first kill―and other bold, breathtaking, dangerous, dreamy, eerie, iconic, powerful creatures of the night.

Welcome to the evolution of the vampire―and a revolution on the page.

Vampires Never Get Old includes stories by authors both bestselling and acclaimed, including Samira Ahmed, Dhonielle Clayton, Zoraida Córdova and Natalie C. Parker, Tessa Gratton, Heidi Heilig, Julie Murphy, Mark Oshiro, Rebecca Roanhorse, Laura Ruby, Victoria "V. E." Schwab, and Kayla Whaley.
---
September 29th, 2020
Skyhunter (Skyhunter #1) by Marie Lu
---
In Skyhunter, a novel laced with adrenaline and filled with nonstop action, #1 New York Times bestselling author Marie Lu creates an immersive world broken by war where the only hope against overwhelming evil lies with a team of young warriors willing to sacrifice everything to save what they love.

The Karensa Federation has conquered a dozen countries, leaving Mara as one of the last free nations in the world. Refugees flee to its borders to escape a fate worse than death―transformation into mutant war beasts known as Ghosts, creatures the Federation then sends to attack Mara.

The legendary Strikers, Mara's elite fighting force, are trained to stop these monsters. But as the number of Ghosts grows and Karensa closes in, defeat seems inevitable.

Still, one Striker refuses to give up hope.

Robbed of her voice and home, Talin Kanami knows firsthand the brutality of the Federation. Their cruelty forced her and her mother to seek asylum in a country that finds their people repugnant. She finds comfort only with a handful of fellow Strikers who have pledged their lives to one another, soldiers determined to push Karensa back at all costs.

After another devastating battle, Mara seems ready to fall. But when a mysterious prisoner is brought from the front, Talin senses there's more to him than meets the eye. Is he a spy from the Federation? Or could he be the weapon that will save them all?
---
A Deadly Education (Scholomance #1) by Naomi Novik
---
Lesson One of the Scholomance

Learning has never been this deadly

A Deadly Education is set at Scholomance, a school for the magically gifted where failure means certain death (for real) — until one girl, El, begins to unlock its many secrets. There are no teachers, no holidays, and no friendships, save strategic ones. Survival is more important than any letter grade, for the school won't allow its students to leave until they graduate… or die! The rules are deceptively simple: Don't walk the halls alone. And beware of the monsters who lurk everywhere. El is uniquely prepared for the school's dangers. She may be without allies, but she possesses a dark power strong enough to level mountains and wipe out millions. It would be easy enough for El to defeat the monsters that prowl the school. The problem? Her powerful dark magic might also kill all the other students.
---
Besides the Goodreads link, that I always add in case you want to add the book to your TBR, this time I've also added a link to Book Depository, in case you want to pre-order the book there. In that case, I want you to know that as an affiliate, I'll receive a small percentage of your purchase and it would be REALLY helpful to me, to buy more books, to improve my blog and keep sharing with you ❤️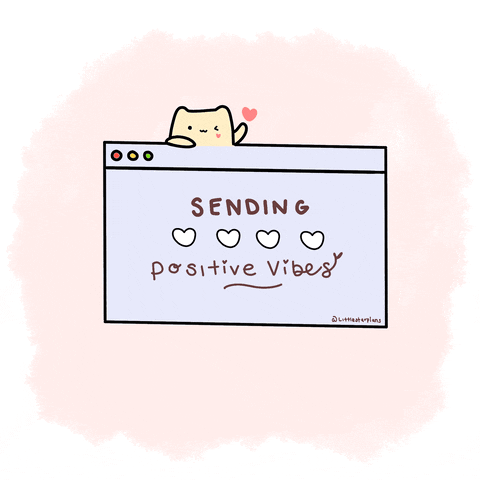 Original background image HERE
🍃 Are you excited about any of these books? & What is your most anticipated release of the month?

🍃
let me know ALL your thoughts in the comments, I LOVE talking with you

❤️