🌲 Hi, guys! I hope you're having the most wonderful day, having incredible moments, and reading the best books.❤️ This month I've brought you a recommendation post, of those that I LOVE to do, all focused on standalone books (You can find PART #1 right here) and I could see you've enjoyed it a lot, which always makes me SO SO happy, so I'm excited to bring you a second part! 🥰 I hadn't really thought about doing a second part, but I realized that there were several books that I hadn't yet been able to recommend and they hadn't entered the previous list, so I'll gladly be including them here today. This time I'll also be using the same format as before, which I will explain below in case you still don't know what it is about. My idea is to give you a style of recommendations where it is easier to find the perfect book just for you, so that you can simply add it to your TBR and start reading it. 👏🏻
So how will this be? You know that I like to give a special touch and a different thing to my recommendation posts since I want it to be a fun experience for you and that you can also really feel they're more personalized recommendations where I think that hopefully, you can find the perfect book just for you. 💕 That's why this time I've decided to classify the books by categories according to how they've made me feel while reading them so you can find the one that resonates best with you and your reading tastes. For example, I have classified those standalone with a magical touch, those more complex and you can even find some lighter ones to enjoy. 😊
If you want to know my complete thoughts on each of the books you can do so by clicking on the names of the books, which will take you directly to my review without spoilers 🙌🏻
I hope you like this idea very much, I always try to bring you the best of me and that we can have a good time together and chat a little about books because that's why we are here, right? 😍
Thank you SO SO much for the infinite support, you know that I feel it very deeply in my heart and I treasure every comment, like and shared that you give to my posts, I put a lot of love in my work and the recognition is always a blessing 🥺. Thank you, mis amores, for being there always & now, let's get started, I'm super excited! 🌲
🌲 Mangos and Mistletoe by Adriana Herrera | Kiskeya Burgos left the tropical beaches of the Dominican Republic with a lot to prove. As a pastry chef on the come up, when she arrives in Scotland, she has one goal in mind: win the Holiday Baking Challenge. Winning is her opportunity to prove to her family, her former boss, and most importantly herself, she can make it in the culinary world. Kiskeya will stop at nothing to win , that is, if she can keep her eyes on the prize and off her infuriating teammate's perfect lips.
Sully Morales, home cooking hustler, and self-proclaimed baking brujita lands in Scotland on a quest to find her purpose after spending years as her family's caregiver. But now, with her home life back on track, it's time for Sully to get reacquainted with her greatest love, baking. Winning the Holiday Baking Challenge is a no brainer if she can convince her grumpy AF baking partner that they make a great team both in and out of the kitchen before an unexpected betrayal ends their chance to attain culinary competition glory.
---
🌲 Juniper Lemon's Happiness Index by Julie Israel | It's been sixty-five days since the accident that killed Juniper's sister, and ripped Juniper's world apart.
Then she finds the love letter: written by Camilla on the day of the accident, addressed mysteriously to "You," but never sent. Desperate to learn You's identity and deliver the message, Juniper starts to investigate.
Until she loses something. A card from her Happiness Index: a ritual started by sunny Camie for logging positives each day. It's what's been holding Juniper together since her death – but a lost card only widens the hole she left behind. And this particular card contains Juniper's own dark secret: a memory she can't let anyone else find out.
The search for You and her card take Juniper to even less expected places, and as she connects with those whose secrets she upturns in the effort, she may just find the means to make peace with her own.
This is a smart, funny, poignant book guaranteed to make you laugh and cry – and maybe even take notes.
---
🌲 Geekerella (Once Upon a Con #1) by Ashley Poston | Cinderella goes to the con in this fandom-fueled twist on the classic fairy tale.
Part romance, part love letter to nerd culture, and all totally adorbs, Geekerella is a fairy tale for anyone who believes in the magic of fandom. Geek girl Elle Wittimer lives and breathes Starfield, the classic sci-fi series she grew up watching with her late father. So when she sees a cosplay contest for a new Starfield movie, she has to enter. The prize? An invitation to the ExcelsiCon Cosplay Ball, and a meet-and-greet with the actor slated to play Federation Prince Carmindor in the reboot. With savings from her gig at the Magic Pumpkin food truck (and her dad's old costume), Elle's determined to win…unless her stepsisters get there first.
Teen actor Darien Freeman used to live for cons—before he was famous. Now they're nothing but autographs and awkward meet-and-greets. Playing Carmindor is all he's ever wanted, but the Starfield fandom has written him off as just another dumb heartthrob. As ExcelsiCon draws near, Darien feels more and more like a fake—until he meets a girl who shows him otherwise.
---
🌲 Sadie by Courtney Summers | A missing girl on a journey of revenge. A Serial―like podcast following the clues she's left behind. And an ending you won't be able to stop talking about.
Sadie hasn't had an easy life. Growing up on her own, she's been raising her sister Mattie in an isolated small town, trying her best to provide a normal life and keep their heads above water.
But when Mattie is found dead, Sadie's entire world crumbles. After a somewhat botched police investigation, Sadie is determined to bring her sister's killer to justice and hits the road following a few meager clues to find him.
When West McCray―a radio personality working on a segment about small, forgotten towns in America―overhears Sadie's story at a local gas station, he becomes obsessed with finding the missing girl. He starts his own podcast as he tracks Sadie's journey, trying to figure out what happened, hoping to find her before it's too late.
Courtney Summers has written the breakout book of her career. Sadie is propulsive and harrowing and will keep you riveted until the last page.
---
🌲 A Danger to Herself and Others by Alyssa B. Sheinmel | Only when she's locked away does the truth begin to escape…
Four walls. One window. No way to escape. Hannah knows there's been a mistake. She didn't need to be institutionalized. What happened to her roommate at her summer program was an accident. As soon as the doctors and judge figure out that she isn't a danger to herself or others, she can go home to start her senior year. In the meantime, she is going to use her persuasive skills to get the staff on her side.
Then Lucy arrives. Lucy has her own baggage. And she may be the only person who can get Hannah to confront the dangerous games and secrets that landed her in confinement in the first place.
---
🌲 The Chalk Man by C.J. Tudor | In 1986, Eddie and his friends are just kids on the verge of adolescence. They spend their days biking around their sleepy English village and looking for any taste of excitement they can get. The chalk men are their secret code: little chalk stick figures they leave for one another as messages only they can understand. But then a mysterious chalk man leads them right to a dismembered body, and nothing is ever the same.
In 2016, Eddie is fully grown, and thinks he's put his past behind him. But then he gets a letter in the mail, containing a single chalk stick figure. When it turns out that his friends got the same message, they think it could be a prank . . . until one of them turns up dead.
That's when Eddie realizes that saving himself means finally figuring out what really happened all those years ago.
🌲 Little Monsters by Kara Thomas | Kacey is the new girl in Broken Falls. When she moved in with her father, she stepped into a brand-new life. A life with a stepbrother, a stepmother, and strangest of all, an adoring younger half sister.
Kacey's new life is eerily charming compared with the wild highs and lows of the old one she lived with her volatile mother. And everyone is so nice in Broken Falls—she's even been welcomed into a tight new circle of friends. Bailey and Jade invite her to do everything with them.
Which is why it's so odd when they start acting distant. And when they don't invite her to the biggest party of the year, it doesn't exactly feel like an accident.
But Kacey will never be able to ask, because Bailey never makes it home from that party. Suddenly, Broken Falls doesn't seem so welcoming after all—especially once everyone starts looking to the new girl for answers.
Kacey is about to learn some very important lessons: Sometimes appearances can be deceiving. Sometimes when you're the new girl, you shouldn't trust anyone.
---
🌲 Fragments of the Lost by Megan Miranda | From the New York Times bestselling author of All the Missing Girls and The Perfect Stranger comes a suspenseful psychological mystery about one girl's search to uncover the truth behind her ex-boyfriend's death. Perfect for fans of We Were Liars and 13 Reasons Why .
Jessa Whitworth knew she didn't belong in her ex-boyfriend Caleb's room. But she couldn't deny that she was everywhere: in his photos, his neatly folded T-shirts, even the butterfly necklace in his jeans pocket . . . the one she gave him for safe keeping on that day.
His mother asked her to pack up his things, even though she blames Jessa for his accident. How could she say no? And maybe, just maybe, it will help her work through the guilt she feels about their final moments together.
But as Jessa begins to box up the pieces of Caleb's life, they trigger memories that make Jessa realize their past relationship may not be exactly as she remembered. And she starts to question whether she really knew Caleb at all.
Each fragment of his life reveals a new clue that propels Jessa to search for the truth about Caleb's accident. What really happened on the storm-swept bridge?
---
🌲 Emma in the Night by Wendy Walker | From the bestselling author of All Is Not Forgotten comes a thriller about two missing sisters, a twisted family, and what happens when one girl comes back…
One night three years ago, the Tanner sisters disappeared: fifteen-year-old Cass and seventeen-year-old Emma. Three years later, Cass returns, without her sister Emma. Her story is one of kidnapping and betrayal, of a mysterious island where the two were held. But to forensic psychiatrist Dr. Abby Winter, something doesn't add up. Looking deep within this dysfunctional family Dr. Winter uncovers a life where boundaries were violated and a narcissistic parent held sway. And where one sister's return might just be the beginning of the crime.
---
🌲 Daisy Jones & The Six by Taylor Jenkins Reid | Everyone knows Daisy Jones & The Six: The band's album Aurora came to define the rock 'n' roll era of the late seventies, and an entire generation of girls wanted to grow up to be Daisy. But no one knows the reason behind the group's split on the night of their final concert at Chicago Stadium on July 12, 1979 . . . until now.
Daisy is a girl coming of age in L.A. in the late sixties, sneaking into clubs on the Sunset Strip, sleeping with rock stars, and dreaming of singing at the Whisky a Go Go. The sex and drugs are thrilling, but it's the rock 'n' roll she loves most. By the time she's twenty, her voice is getting noticed, and she has the kind of heedless beauty that makes people do crazy things.
Also getting noticed is The Six, a band led by the brooding Billy Dunne. On the eve of their first tour, his girlfriend Camila finds out she's pregnant, and with the pressure of impending fatherhood and fame, Billy goes a little wild on the road.
Daisy and Billy cross paths when a producer realizes that the key to supercharged success is to put the two together. What happens next will become the stuff of legend.
The making of that legend is chronicled in this riveting and unforgettable novel, written as an oral history of one of the biggest bands of the seventies. Taylor Jenkins Reid is a talented writer who takes her work to a new level with Daisy Jones & The Six, brilliantly capturing a place and time in an utterly distinctive voice.
---
🌲 The Song of Achilles by Madeline Miller | Greece in the age of heroes. Patroclus, an awkward young prince, has been exiled to the court of King Peleus and his perfect son Achilles. By all rights their paths should never cross, but Achilles takes the shamed prince as his friend, and as they grow into young men skilled in the arts of war and medicine their bond blossoms into something deeper – despite the displeasure of Achilles' mother Thetis, a cruel sea goddess. But then word comes that Helen of Sparta has been kidnapped. Torn between love and fear for his friend, Patroclus journeys with Achilles to Troy, little knowing that the years that follow will test everything they hold dear.
Profoundly moving and breathtakingly original, this rendering of the epic Trojan War is a dazzling feat of the imagination, a devastating love story, and an almighty battle between gods and kings, peace and glory, immortal fame and the human heart.
---
🌲 Circe by Madeline Miller | In the house of Helios, god of the sun and mightiest of the Titans, a daughter is born. But Circe is a strange child—not powerful, like her father, nor viciously alluring like her mother. Turning to the world of mortals for companionship, she discovers that she does possess power—the power of witchcraft, which can transform rivals into monsters and menace the gods themselves.
Threatened, Zeus banishes her to a deserted island, where she hones her occult craft, tames wild beasts and crosses paths with many of the most famous figures in all of mythology, including the Minotaur, Daedalus and his doomed son Icarus, the murderous Medea, and, of course, wily Odysseus.
But there is danger, too, for a woman who stands alone, and Circe unwittingly draws the wrath of both men and gods, ultimately finding herself pitted against one of the most terrifying and vengeful of the Olympians. To protect what she loves most, Circe must summon all her strength and choose, once and for all, whether she belongs with the gods she is born from, or the mortals she has come to love.
---
🌲 Between Shades of Gray by Ruta Sepetys | Lina is just like any other fifteen-year-old Lithuanian girl in 1941. She paints, she draws, she gets crushes on boys. Until one night when Soviet officers barge into her home, tearing her family from the comfortable life they've known. Separated from her father, forced onto a crowded and dirty train car, Lina, her mother, and her young brother slowly make their way north, crossing the Arctic Circle, to a work camp in the coldest reaches of Siberia. Here they are forced, under Stalin's orders, to dig for beets and fight for their lives under the cruelest of conditions.
Lina finds solace in her art, meticulously—and at great risk—documenting events by drawing, hoping these messages will make their way to her father's prison camp to let him know they are still alive. It is a long and harrowing journey, spanning years and covering 6,500 miles, but it is through incredible strength, love, and hope that Lina ultimately survives. Between Shades of Gray is a novel that will steal your breath and capture your heart.
---
🌲 The Seven Husbands of Evelyn Hugo by Taylor Jenkins Reid | Aging and reclusive Hollywood movie icon Evelyn Hugo is finally ready to tell the truth about her glamorous and scandalous life.
When she chooses unknown magazine reporter Monique Grant for the job, no one in the journalism community is more astounded than Monique herself. Why her? Why now? Monique is not exactly on top of the world. Her husband, David, has left her, and her career has stagnated. Regardless of why Evelyn has chosen her to write her biography, Monique is determined to use this opportunity to jumpstart her career.
Summoned to Evelyn's Upper East Side apartment, Monique listens as Evelyn unfurls her story: from making her way to Los Angeles in the 1950s to her decision to leave show business in the late 80s, and, of course, the seven husbands along the way. As Evelyn's life unfolds—revealing a ruthless ambition, an unexpected friendship, and a great forbidden love—Monique begins to feel a very a real connection to the actress. But as Evelyn's story catches up with the present, it becomes clear that her life intersects with Monique's own in tragic and irreversible ways.
---
🌲 Autoboyography by Christina Lauren | Three years ago, Tanner Scott's family relocated from California to Utah, a move that nudged the bisexual teen temporarily back into the closet. Now, with one semester of high school to go, and no obstacles between him and out-of-state college freedom, Tanner plans to coast through his remaining classes and clear out of Utah.
But when his best friend Autumn dares him to take Provo High's prestigious Seminar—where honor roll students diligently toil to draft a book in a semester—Tanner can't resist going against his better judgment and having a go, if only to prove to Autumn how silly the whole thing is. Writing a book in four months sounds simple. Four months is an eternity.
It turns out, Tanner is only partly right: four months is a long time. After all, it takes only one second for him to notice Sebastian Brother, the Mormon prodigy who sold his own Seminar novel the year before and who now mentors the class. And it takes less than a month for Tanner to fall completely in love with him.
🌲 Goodbye Days by Jeff Zentner | What if you could spend one last day with someone you lost?
One day Carver Briggs had it all—three best friends, a supportive family, and a reputation as a talented writer at his high school, Nashville Academy for the Arts.
The next day he lost it all when he sent a simple text to his friend Mars, right before Mars, Eli, and Blake were killed in a car crash.
Now Carver can't stop blaming himself for the accident, and he's not the only one. Eli's twin sister is trying to freeze him out of school with her death-ray stare. And Mars's father, a powerful judge, is pressuring the district attorney to open a criminal investigation into Carver's actions.
Luckily, Carver has some unexpected allies: Eli's girlfriend, the only person to stand by him at school; Dr. Mendez, his new therapist; and Blake's grandmother, who asks Carver to spend a Goodbye Day with her to share their memories and say a proper goodbye to his friend.
Soon the other families are asking for a Goodbye Day with Carver, but he's unsure of their motives. Will they all be able to make peace with their losses, or will these Goodbye Days bring Carver one step closer to a complete breakdown or—even worse—prison?
---
🌲 I'll Give You the Sun by Jandy Nelson | "We were all heading for each other on a collision course, no matter what. Maybe some people are just meant to be in the same story."
At first, Jude and her twin brother Noah, are inseparable. Noah draws constantly and is falling in love with the charismatic boy next door, while daredevil Jude wears red-red lipstick, cliff-dives, and does all the talking for both of them. Years later, they are barely speaking. Something has happened to change the twins in different yet equally devastating ways . . . but then Jude meets an intriguing, irresistible boy and a mysterious new mentor. The early years are Noah's to tell; the later years are Jude's. But they each have only half the story, and if they can only find their way back to one another, they'll have a chance to remake their world. This radiant, award-winning novel from the acclaimed author of The Sky Is Everywhere will leave you breathless and teary and laughing—often all at once.
---
🌲 What They Don't Know by Nicole Maggi | Three secrets. One decision. A friendship that will change everything. Mellie has always been the reliable friend, the good student, the doting daughter. But when an unspeakable act leads her to withdraw from everyone she loves, she is faced with a life-altering choice—a choice she must face alone.Lise stands up—and speaks out—for what she believes in. And when she notices Mellie acting strangely, she gets caught up in trying to save her…all while trying to protect her own secret. One that might be the key to helping Mellie. Told through Mellie and Lise's journal entries, this powerful, emotional novel chronicles Mellie's struggle to decide what is right for her and the unbreakable bond formed by the two girls on their journey.
---
🌲 Spellbook of the Lost and Found by Moïra Fowley-Doyle | If you're not careful, you can spend your whole life looking for what you've lost.
One stormy summer in a small Irish town, things begin to disappear. It starts with trivial stuff—hair clips, house keys, socks—but soon it escalates to bigger things: a memory, a heart, a classmate.
Olive can tell that her best friend, Rose, is different all of a sudden. Rose isn't talking, and Olive starts to worry she's losing her. Then diary pages written by someone named Laurel begin to appear all over town. And Olive meets three mysterious strangers: Ivy, Hazel, and her twin brother, Rowan, secretly squatting in an abandoned housing development. The trio are wild and alluring, but they seem lost too—and like Rose, they're holding tightly to painful secrets.
When a tattered handwritten spellbook falls into the lives of these six teenagers, it changes everything. The spellbook is full of charms to conjure back that which has been lost, and it lists a part for each of them to play in the calling. It might be their best chance to set everything back to rights, but only if they're willing to pay the price.
---
🌲 Winterwood by Shea Ernshaw | Be careful of the dark, dark wood… Especially the woods surrounding the town of Fir Haven. Some say these woods are magical. Haunted, even. Rumored to be a witch, only Nora Walker knows the truth. She and the Walker women before her have always shared a special connection with the woods. And it's this special connection that leads Nora to Oliver Huntsman—the same boy who disappeared from the Camp for Wayward Boys weeks ago—and in the middle of the worst snowstorm in years. He should be dead, but here he is alive, and left in the woods with no memory of the time he'd been missing. But Nora can feel an uneasy shift in the woods at Oliver's presence. And it's not too long after that Nora realizes she has no choice but to unearth the truth behind how the boy she has come to care so deeply about survived his time in the forest, and what led him there in the first place. What Nora doesn't know, though, is that Oliver has secrets of his own—secrets he'll do anything to keep buried, because as it turns out, he wasn't the only one to have gone missing on that fateful night all those weeks ago. For as long as there have been fairy tales, we have been warned to fear what lies within the dark, dark woods and in Winterwood, New York Times bestselling author Shea Ernshaw, shows us why.
---
🌲 They Both Die at the End by Adam Silvera | On September 5th, a little after midnight, Death-Cast calls Mateo Torrez and Rufus Emeterio to give them some bad news: they're going to die today. Mateo and Rufus are total strangers, but for different reasosn, they're both looking for a new friend on their End Day. The good news: there's an app for that. It's called the Last Friend, and through it, Rufus and Mateo are about to meet up for one last great adventure – to live a lifetime in a single day.
🌲 The Wicked Deep by Shea Ernshaw | Welcome to the cursed town of Sparrow…
Where, two centuries ago, three sisters were sentenced to death for witchery. Stones were tied to their ankles and they were drowned in the deep waters surrounding the town.
Now, for a brief time each summer, the sisters return, stealing the bodies of three weak-hearted girls so that they may seek their revenge, luring boys into the harbor and pulling them under.
Like many locals, seventeen-year-old Penny Talbot has accepted the fate of the town. But this year, on the eve of the sisters' return, a boy named Bo Carter arrives; unaware of the danger he has just stumbled into.
Mistrust and lies spread quickly through the salty, rain-soaked streets. The townspeople turn against one another. Penny and Bo suspect each other of hiding secrets. And death comes swiftly to those who cannot resist the call of the sisters.
But only Penny sees what others cannot. And she will be forced to choose: save Bo, or save herself.
---
🌲 The Price Guide to the Occult by Leslye Walton | From the author of The Strange and Beautiful Sorrows of Ava Lavender comes a haunting maelstrom of magic and murder in the lush, moody Pacific Northwest.
When Rona Blackburn landed on Anathema Island more than a century ago, her otherworldly skills might have benefited friendlier neighbors. Guilt and fear instead led the island's original eight settlers to burn "the witch" out of her home. So Rona cursed them. Fast-forward one hundred–some years: All Nor Blackburn wants is to live an unremarkable teenage life. She has reason to hope: First, her supernatural powers, if they can be called that, are unexceptional. Second, her love life is nonexistent, which means she might escape the other perverse side effect of the matriarch's backfiring curse, too. But then a mysterious book comes out, promising to cast any spell for the right price. Nor senses a storm coming and is pretty sure she'll be smack in the eye of it. In her second novel, Leslye Walton spins a dark, mesmerizing tale of a girl stumbling along the path toward self-acceptance and first love, even as the Price Guide's malevolent author — Nor's own mother — looms and threatens to strangle any hope for happiness.
---
🌲 Odd & True by Cat Winters | Trudchen grew up hearing Odette's stories of their monster-slaying mother and a magician's curse. But now that Tru's older, she's starting to wonder if her older sister's tales were just comforting lies, especially because there's nothing fantastic about her own life—permanently disabled and in constant pain from childhood polio.
In 1909, after a two-year absence, Od reappears with a suitcase supposedly full of weapons and a promise to rescue Tru from the monsters on their way to attack her. But it's Od who seems haunted by something. And when the sisters' search for their mother leads them to a face-off with the Leeds Devil, a nightmarish beast that's wreaking havoc in the Mid-Atlantic states, Tru discovers the peculiar possibility that she and her sister—despite their dark pasts and ordinary appearances—might, indeed, have magic after all.
---
I'm living here my Book Depository affiliated link, in case you want to order some books there. In that case, I want you to know that I'll receive a small percentage of your purchase and it would be REALLY helpful to me, to buy more books, and keep sharing with you. THANK YOU ❤️
Credits for the source of the original image HERE
I hope you liked it a lot & that you can find new readings to enjoy! ❤️


I LOVE YOU

, thanks for always being there for me.

😊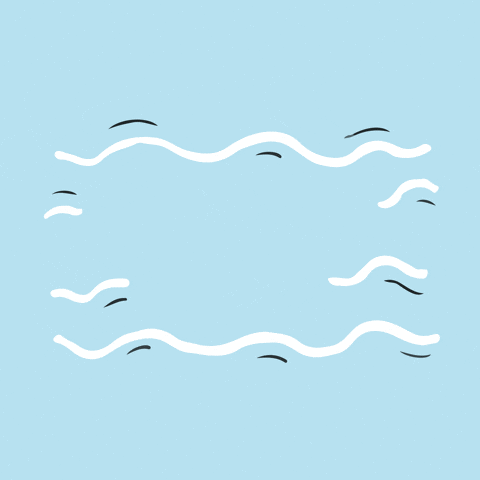 🌲 Now, I would love to know your recommendations for me, I'll be adding each one of them to my TBR:

What's your favorite standalone book?

&

Have you read any of these books?

🌲