☀️ Hi, guys! I hope you're having a beautiful day, full of good readings & amazing moments.❤️ Super excited for today's post, this is the beginning of a new series of super chill posts that I'll be bringing you every Sunday from now on! YAY!! 🥳 These will be our "Colorful Bookish Sundays" and it will be, basically, to organize my priority list, choosing some books from my Goodreads TBR to add to my list which I'll check every month when creating my monthly TBRs, that way I hope to start reading those books that I'm most excited about, so they don't end up in my TBR for years as many of them are already doing 😅
You may not know this, but I have a mini book list that I go to when I build my TBR every month, but it's super outdated and I've been wanting to renew it for a while now, so I thought it would be a fun and different idea to do it, and also share with you the process and know your thoughts, which always helps me a lot to make decisions.
I'm looking to give to this post series a fun and relaxed look, so I decided to show you a specific color every Sunday, I LOVE some good beautiful covers and even more when there's a beautiful color palette in them, so I think it could be interesting organize them by color, chat a little about them, and as always try to organize myself better with my books and my future readings 😍 & you can know what color we'll play every Sunday based on the icon that will accompany the title, but I'll also let you know below.
The dynamic will be to show you the selected books and then separate them by categories to finally make a decision of which one/ones will be my choice to add to my list of priorities and obviously, I would love to know what you think about them! 👏🏻 👏🏻 👏🏻
I'm SO happy to bring you posts on Sundays again, it seems like a fun idea and hopefully, it will be entertaining for both you and me. 🥺 I hope you like it, I know it sounds weird now and you're probably thinking "Sofi, what are you doing?" 😂 but have patience, I promise I'll do my best and we'll see how the idea progresses over time. I LOVE YOU ❤️, thanks for the constant support, it means a lot to me, so now get comfortable, prepare your favorite drink and let's start! ☀️
Previous "Colorful Bookish Sunday" Posts: PINK
Today's color is:
🍀
GREEN

🍀
🍀 The Ballad of Songbirds and Snakes (The Hunger Games #0.5) by Suzanne Collins | It is the morning of the reaping that will kick off the tenth annual Hunger Games. In the Capital, eighteen-year-old Coriolanus Snow is preparing for his one shot at glory as a mentor in the Games. The once-mighty house of Snow has fallen on hard times, its fate hanging on the slender chance that Coriolanus will be able to outcharm, outwit, and outmaneuver his fellow students to mentor the winning tribute.
The odds are against him. He's been given the humiliating assignment of mentoring the female tribute from District 12, the lowest of the low. Their fates are now completely intertwined — every choice Coriolanus makes could lead to favor or failure, triumph or ruin. Inside the arena, it will be a fight to the death. Outside the arena, Coriolanus starts to feel for his doomed tribute… and must weigh his need to follow the rules against his desire to survive no matter what it takes.
---
🍀 The Kiss of Deception (The Remnant Chronicles #1) by Mary E. Pearson | In a society steeped in tradition, Princess Lia's life follows a preordained course. As First Daughter, she is expected to have the revered gift of sight—but she doesn't—and she knows her parents are perpetrating a sham when they arrange her marriage to secure an alliance with a neighboring kingdom—to a prince she has never met.
On the morning of her wedding, Lia flees to a distant village. She settles into a new life, hopeful when two mysterious and handsome strangers arrive—and unaware that one is the jilted prince and the other an assassin sent to kill her. Deception abounds, and Lia finds herself on the brink of unlocking perilous secrets—even as she finds herself falling in love.
---
🍀 A Song of Wraiths and Ruin (A Song of Wraiths and Ruin #1) by Roseanne A. Brown | The first in an fantasy duology inspired by West African folklore in which a grieving crown princess and a desperate refugee find themselves on a collision course to murder each other despite their growing attraction.
For Malik, the Solstasia festival is a chance to escape his war-stricken home and start a new life with his sisters in the prosperous desert city of Ziran. But when a vengeful spirit abducts Malik's younger sister, Nadia, as payment into the city, Malik strikes a fatal deal—kill Karina, Crown Princess of Ziran, for Nadia's freedom.
But Karina has deadly aspirations of her own. Her mother, the Sultana, has been assassinated; her court threatens mutiny; and Solstasia looms like a knife over her neck. Grief-stricken, Karina decides to resurrect her mother through ancient magic . . . requiring the beating heart of a king. And she knows just how to obtain one: by offering her hand in marriage to the victor of the Solstasia competition.
When Malik rigs his way into the contest, they are set on a course to destroy each other. But as attraction flares between them and ancient evils stir, will they be able to see their tasks to the death?
---
🍀 White Fox by Sara Faring | "Eerie and sly, White Fox is a trap waiting to be sprung. I was completely enthralled."—Rory Power, New York Times bestselling author of Wilder Girls
After their world-famous actor mother disappeared under mysterious circumstances, Manon and Thaïs left their remote Mediterranean island home—sent away by their pharma-tech tycoon father. Opposites in every way, the sisters drifted apart in their grief. Yet their mother's unfinished story still haunts them both, and they can't put to rest the possibility that she is still alive.
Lured home a decade later, Manon and Thaïs discover their mother's legendary last work, long thought lost: White Fox, a screenplay filled with enigmatic metaphors. The clues in this dark fairytale draw them deep into the island's surreal society, into the twisted secrets hidden by their glittering family, to reveal the truth about their mother—and themselves.
---
🍀 Mexican Gothic by Silvia Moreno-Garcia | NEW YORK TIMES BESTSELLER • An isolated mansion. A chillingly charismatic aristocrat. And a brave socialite drawn to expose their treacherous secrets. . . .
From the author of Gods of Jade and Shadow comes "a terrifying twist on classic gothic horror" (Kirkus Reviews) set in glamorous 1950s Mexico. "It's Lovecraft meets the Brontës in Latin America, and after a slow-burn start Mexican Gothic gets seriously weird" (The Guardian).
After receiving a frantic letter from her newlywed cousin begging for someone to save her from a mysterious doom, Noemí Taboada heads to High Place, a distant house in the Mexican countryside. She's not sure what she will find – her cousin's husband, a handsome Englishman, is a stranger, and Noemí knows little about the region.
Noemí is also an unlikely rescuer: She's a glamorous debutante, and her chic gowns and perfect red lipstick are more suited for cocktail parties than amateur sleuthing. But she's also tough and smart, with an indomitable will, and she is not afraid: not of her cousin's new husband, who is both menacing and alluring; not of his father, the ancient patriarch who seems to be fascinated by Noemí; and not even of the house itself, which begins to invade Noemi's dreams with visions of blood and doom.
Her only ally in this inhospitable abode is the family's youngest son. Shy and gentle, he seems to want to help Noemí but might also be hiding dark knowledge of his family's past. For there are many secrets behind the walls of High Place. The family's once colossal wealth and faded mining empire kept them from prying eyes, but as Noemí digs deeper she unearths stories of violence and madness.
And Noemí, mesmerized by the terrifying yet seductive world of High Place, may soon find it impossible to ever leave this enigmatic house behind.
---
🍀 The Disappearances by Emily Bain Murphy | What if the ordinary things in life suddenly…disappeared?
Aila Quinn's mother, Juliet, has always been a mystery: vibrant yet guarded, she keeps her secrets beyond Aila's reach. When Juliet dies, Aila and her younger brother Miles are sent to live in Sterling, a rural town far from home–and the place where Juliet grew up.
Sterling is a place with mysteries of its own. A place where the experiences that weave life together–scents of flowers and food, reflections from mirrors and lakes, even the ability to dream–vanish every seven years.
No one knows what caused these "Disappearances," or what will slip away next. But Sterling always suspected that Juliet Quinn was somehow responsible–and Aila must bear the brunt of their blame while she follows the chain of literary clues her mother left behind.
As the next Disappearance nears, Aila begins to unravel the dual mystery of why the Disappearances happen and who her mother truly was. One thing is clear: Sterling isn't going to hold on to anyone's secrets for long before it starts giving them up.
---
🍀 Stalking Jack the Ripper (Stalking Jack the Ripper #1) by Kerri Maniscalco | Presented by James Patterson's new children's imprint, this deliciously creepy horror novel has a storyline inspired by the Ripper murders and an unexpected, blood-chilling conclusion…
Seventeen-year-old Audrey Rose Wadsworth was born a lord's daughter, with a life of wealth and privilege stretched out before her. But between the social teas and silk dress fittings, she leads a forbidden secret life.
Against her stern father's wishes and society's expectations, Audrey often slips away to her uncle's laboratory to study the gruesome practice of forensic medicine. When her work on a string of savagely killed corpses drags Audrey into the investigation of a serial murderer, her search for answers brings her close to her own sheltered world.
The story's shocking twists and turns, augmented with real, sinister period photos, will make this dazzling, #1 New York Times bestselling debut from author Kerri Maniscalco impossible to forget.
---
🍀 Hunted by Meagan Spooner | Beauty knows the Beast's forest in her bones—and in her blood. Though she grew up with the city's highest aristocrats, far from her father's old lodge, she knows that the forest holds secrets and that her father is the only hunter who's ever come close to discovering them.
So when her father loses his fortune and moves Yeva and her sisters back to the outskirts of town, Yeva is secretly relieved. Out in the wilderness, there's no pressure to make idle chatter with vapid baronessas…or to submit to marrying a wealthy gentleman. But Yeva's father's misfortune may have cost him his mind, and when he goes missing in the woods, Yeva sets her sights on one prey: the creature he'd been obsessively tracking just before his disappearance.
Deaf to her sisters' protests, Yeva hunts this strange Beast back into his own territory—a cursed valley, a ruined castle, and a world of creatures that Yeva's only heard about in fairy tales. A world that can bring her ruin or salvation. Who will survive: the Beauty, or the Beast?
---
🍀 The Simple Wild (The Simple Wild #1) by K.A. Tucker | Calla Fletcher wasn't even two when her mother took her and fled the Alaskan wild, unable to handle the isolation of the extreme, rural lifestyle, leaving behind Calla's father, Wren Fletcher, in the process. Calla never looked back, and at twenty-six, a busy life in Toronto is all she knows. But when Calla learns that Wren's days may be numbered, she knows that it's time to make the long trip back to the remote frontier town where she was born.
She braves the roaming wildlife, the odd daylight hours, the exorbitant prices, and even the occasional—dear God—outhouse, all for the chance to connect with her father: a man who, despite his many faults, she can't help but care for. While she struggles to adjust to this rugged environment, Jonah—the unkempt, obnoxious, and proud Alaskan pilot who helps keep her father's charter plane company operational—can't imagine calling anywhere else home. And he's clearly waiting with one hand on the throttle to fly this city girl back to where she belongs, convinced that she's too pampered to handle the wild.
Jonah is probably right, but Calla is determined to prove him wrong. Soon, she finds herself forming an unexpected bond with the burly pilot. As his undercurrent of disapproval dwindles, it's replaced by friendship—or perhaps something deeper? But Calla is not in Alaska to stay and Jonah will never leave. It would be foolish of her to kindle a romance, to take the same path her parents tried—and failed at—years ago. It's a simple truth that turns out to be not so simple after all.
---
🍀 Sweet Black Waves (Sweet Black Waves #1) by Kristina Pérez | Not you without me, not me without you.
Two proud kingdoms stand on opposite shores, with only a bloody history between them.
As best friend and lady-in-waiting to the princess, Branwen is guided by two principles: devotion to her homeland and hatred for the raiders who killed her parents. When she unknowingly saves the life of her enemy, he awakens her ancient healing magic and opens her heart. Branwen begins to dream of peace, but the princess she serves is not so easily convinced. Fighting for what's right, even as her powers grow beyond her control, will set Branwen against both her best friend and the only man she's ever loved.
Inspired by the star-crossed tale of Tristan and Eseult, this is the story of the legend's true heroine: Branwen. For fans of Graceling and The Mists of Avalon, this is the first book of a lush fantasy trilogy about warring countries, family secrets, and forbidden romance.
---
🍀 The Lying Woods by Ashley Elston | Owen Foster has never wanted for anything. Then his mother shows up at his elite New Orleans boarding school cradling a bombshell: his privileged life has been funded by stolen money. After using the family business, the single largest employer in his small Louisiana town, to embezzle millions and drain the employees' retirement accounts, Owen's father vanished without a trace, leaving Owen and his mother to deal with the fallout.
Owen returns to Lake Cane to finish his senior year, where people he can barely remember despise him for his father's crimes. It's bad enough dealing with muttered insults and glares, but when Owen and his mother receive increasingly frightening threats from someone out for revenge, he knows he must get to the bottom of what really happened at Louisiana Frac–and the cryptic note his father sent him at his boarding school days before disappearing.
Owen's only refuge is the sprawling, isolated pecan orchard he works at after school, owned by a man named Gus who has his own secrets–and in some ways seems to know Owen better than he knows himself. As Owen uncovers a terrible injustice that looms over the same Preacher Woods he's claimed as his own, he must face a shocking truth about his own past–and write a better future.
---
🍀 Going Off Script by Jen Wilde | A TV writer's room intern must join forces with her crush to keep her boss from ruining a lesbian character in this diverse contemporary YA romance from the author of Queens of Geek.
Seventeen-year-old Bex is thrilled when she gets an internship on her favorite tv show, Silver Falls. Unfortunately, the internship isn't quite what she expected… instead of sitting in a crowded writer's room volleying ideas back and forth, Production Interns are stuck picking up the coffee.
Determined to prove her worth as a writer, Bex drafts her own script and shares it with the head writer―who promptly reworks it and passes it off as his own! Bex is understandably furious, yet…maybe this is just how the industry works? But when they rewrite her proudly lesbian character as straight, that's the last straw! It's time for Bex and her crush to fight back.
Jen Wilde's newest novel is both a fun, diverse love story and a very relevant, modern take on the portrayal of LGBT characters in media.
---
🍀 Jade City (The Green Bone Saga #1) by Fonda Lee | JADE CITY is a gripping Godfather-esque saga of intergenerational blood feuds, vicious politics, magic, and kungfu.
The Kaul family is one of two crime syndicates that control the island of Kekon. It's the only place in the world that produces rare magical jade, which grants those with the right training and heritage superhuman abilities.
The Green Bone clans of honorable jade-wearing warriors once protected the island from foreign invasion–but nowadays, in a bustling post-war metropolis full of fast cars and foreign money, Green Bone families like the Kauls are primarily involved in commerce, construction, and the everyday upkeep of the districts under their protection.
When the simmering tension between the Kauls and their greatest rivals erupts into open violence in the streets, the outcome of this clan war will determine the fate of all Green Bones and the future of Kekon itself.
---
🍀 Sorcery of Thorns by Margaret Rogerson | All sorcerers are evil. Elisabeth has known that as long as she has known anything. Raised as a foundling in one of Austermeer's Great Libraries, Elisabeth has grown up among the tools of sorcery—magical grimoires that whisper on shelves and rattle beneath iron chains. If provoked, they transform into grotesque monsters of ink and leather. She hopes to become a warden, charged with protecting the kingdom from their power.
Then an act of sabotage releases the library's most dangerous grimoire. Elisabeth's desperate intervention implicates her in the crime, and she is torn from her home to face justice in the capital. With no one to turn to but her sworn enemy, the sorcerer Nathaniel Thorn, and his mysterious demonic servant, she finds herself entangled in a centuries-old conspiracy. Not only could the Great Libraries go up in flames, but the world along with them.
As her alliance with Nathaniel grows stronger, Elisabeth starts to question everything she's been taught—about sorcerers, about the libraries she loves, even about herself. For Elisabeth has a power she has never guessed, and a future she could never have imagined.
---
🍀 The Gilded Wolves (The Gilded Wolves #1) by Roshani Chokshi | No one believes in them. But soon no one will forget them.
It's 1889. The city is on the cusp of industry and power, and the Exposition Universelle has breathed new life into the streets and dredged up ancient secrets. Here, no one keeps tabs on dark truths better than treasure-hunter and wealthy hotelier Séverin Montagnet-Alarie. When the elite, ever-powerful Order of Babel coerces him to help them on a mission, Séverin is offered a treasure that he never imagined: his true inheritance.
To hunt down the ancient artifact the Order seeks, Séverin calls upon a band of unlikely experts: An engineer with a debt to pay. A historian banished from his home. A dancer with a sinister past. And a brother in arms if not blood.
Together, they will join Séverin as he explores the dark, glittering heart of Paris. What they find might change the course of history–but only if they can stay alive.
I'm trying to be pretty picky in my picks to put on my priority list, so I've taken the time to think about it and read the synopses and have also read some reviews. Also, I just want to choose 2 per Sunday, so my list will be shorter and my goal will be more achievable.
I've chosen ☀️ The Kiss of Deception because OMG, I've had this book for years, I've put it on every 5-star prediction list and I haven't read it yet, which is totally incredible to me, it doesn't make sense, so we'll solve it put it right on my priority list. I've heard AMAZING things about the entire trilogy, I love the concept and the idea that the reader doesn't know who is who until the end, that seems great to me and I honestly think it could be one of those fantasies with romance that I usually enjoy, so we'll see… for now, it goes straight to the list!
I've chosen ☀️ Mexican Gothic because I've heard the most incredible and spooky things about this book, also I adore how it sounds, and I feel that I'll love it, I'm really excited to give it a chance very soon. Also, I want to read many Latinx authors this month, so this one is in my stack, if you're interested in knowing a little more about my Latinx stack I can make a post about that, I would love it! & honestly guys, I don't want this book to be in my TBR for so long, I feel so excited about it, I want to read it as soon as I can and bring you my opinion, I think it will be interesting!
---
If you want to support me you know that you can buy any of these books & even more using my affiliate link to BOOK DEPOSITORY, In that case, I want you to know that as an affiliate, I'll receive a small percentage of your purchase and it would be REALLY helpful to me, to buy more books, to improve my blog and keep sharing with you ❤️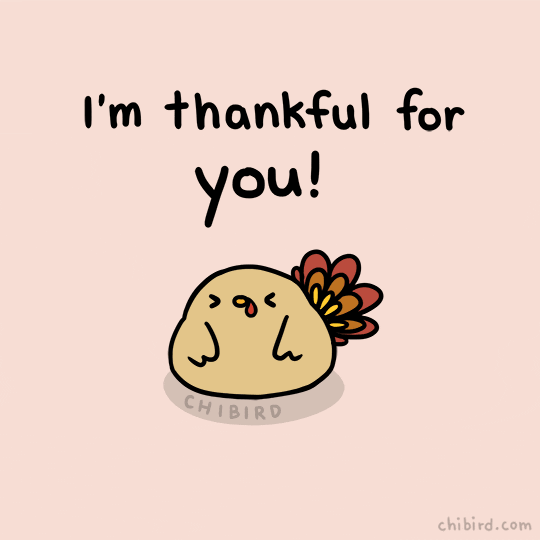 Original background image HERE
I hope you liked the idea! I'm super excited to create my priority list & even more so that I can share the process with you! ❤️
☀️

Question Time!

Have you read any of these books? If not, would you like to read one? & Have you tried with any of these authors? Let me know everything in the comments,

you know that I LOVE to know your thoughts

☀️