🌲 Hi, guys! I hope you're having the most wonderful day, having incredible moments, and reading the best books.❤️ Today as it's Friday I feel like bringing you a fun recommendation post of those that I LOVE creating & sharing with you, so we can have a relaxed moment and hopefully add a lot of books to your TBR. I realized that 2 years ago I finished with my series where I recommended only standalone books, and OMG, I can't believe I didn't make another list of my recommendations in two years. 😲 Obviously, I've already read many more standalone books to share with you and I'm very excited to bring you these types of lists because I know that sometimes it can be a challenge to choose what to read next, right? so I want you to have a resource here on my blog and a small place where you can go if you need recommendations. 👏🏻
So how will this be? You know that I like to give a special touch and a different thing to my recommendation posts since I want it to be a fun experience for you and that you can also really feel they're more personalized recommendations where I think that hopefully, you can find the perfect book just for you. 💕 That's why this time I've decided to classify the books by categories according to how they've made me feel while reading them so you can find the one that resonates best with you and your reading tastes. For example, I have classified those standalone with a magical touch, those more complex and you can even find some lighter ones to enjoy. 😊
If you want to know my complete thoughts on each of the books you can do so by clicking on the names of the books, which will take you directly to my review without spoilers 🙌🏻
I hope you like this idea very much, I always try to bring you the best of me and that we can have a good time together and chat a little about books because that's why we are here, right? 🥰
Thank you SO SO much for the infinite support, you know that I feel it very deeply in my heart and I treasure every comment, like and shared that you give to my posts, I put a lot of love in my work and the recognition is always a blessing. Thank you, mis amores, for being there always 🥺 & now, let's get started, I'm super excited! 🌲
🌲 Let's Talk About Love by Claire Kann | Alice had her whole summer planned. Non-stop all-you-can-eat buffets while marathoning her favorite TV shows (best friends totally included) with the smallest dash of adulting–working at the library to pay her share of the rent. The only thing missing from her perfect plan? Her girlfriend (who ended things when Alice confessed she's asexual). Alice is done with dating–no thank you, do not pass go, stick a fork in her, done.
But then Alice meets Takumi and she can't stop thinking about him or the rom com-grade romance feels she did not ask for (uncertainty, butterflies, and swoons, oh my!).
When her blissful summer takes an unexpected turn, and Takumi becomes her knight with a shiny library employee badge (close enough), Alice has to decide if she's willing to risk their friendship for a love that might not be reciprocated—or understood.
---
🌲 With the Fire on High by Elizabeth Acevedo | From the New York Times bestselling author of the National Book Award longlist title The Poet X comes a dazzling novel in prose about a girl with talent, pride, and a drive to feed the soul that keeps her fire burning bright.
Ever since she got pregnant freshman year, Emoni Santiago's life has been about making the tough decisions—doing what has to be done for her daughter and her abuela. The one place she can let all that go is in the kitchen, where she adds a little something magical to everything she cooks, turning her food into straight-up goodness.
Even though she dreams of working as a chef after she graduates, Emoni knows that it's not worth her time to pursue the impossible. Yet despite the rules she thinks she has to play by, once Emoni starts cooking, her only choice is to let her talent break free.
---
🌲 The Time Traveler's Guide to Modern Romance by Madeline J. Reynolds | Elias Caldwell needs more than his life in nineteenth-century England has to offer. He'd rather go on an adventure than spend one more minute at some stuffy party. When his grandfather gives him a pocket watch he claims can transport him to any place and time, Elias doesn't believe it…until he's whisked away to twenty-first-century America.
Tyler Forrester just wants to fall hopelessly in love. But making that kind of connection with someone has been more of a dream than reality. Then a boy appears out of thin air, a boy from the past. As he helps Elias navigate a strange new world for him, introducing him to the wonders of espresso, binge-watching, and rock and roll, Tyler discovers Elias is exactly who he was missing.
But their love has time limit. Elias's disappearance from the past has had devastating side effects, and now he must choose where he truly belongs—in the Victorian era, or with the boy who took him on an adventure he never dreamed possible?
---
🌲 The Dark Descent of Elizabeth Frankenstein by Kiersten White | Elizabeth Lavenza hasn't had a proper meal in weeks. Her thin arms are covered with bruises from her "caregiver," and she is on the verge of being thrown into the streets . . . until she is brought to the home of Victor Frankenstein, an unsmiling, solitary boy who has everything–except a friend.
Victor is her escape from misery. Elizabeth does everything she can to make herself indispensable–and it works. She is taken in by the Frankenstein family and rewarded with a warm bed, delicious food, and dresses of the finest silk. Soon she and Victor are inseparable.
But her new life comes at a price. As the years pass, Elizabeth's survival depends on managing Victor's dangerous temper and entertaining his every whim, no matter how depraved. Behind her blue eyes and sweet smile lies the calculating heart of a girl determined to stay alive no matter the cost . . . as the world she knows is consumed by darkness.
---
🌲 The Grace Year by Kim Liggett | No one speaks of the grace year. It's forbidden.
In Garner County, girls are told they have the power to lure grown men from their beds, to drive women mad with jealousy. They believe their very skin emits a powerful aphrodisiac, the potent essence of youth, of a girl on the edge of womanhood. That's why they're banished for their sixteenth year, to release their magic into the wild so they can return purified and ready for marriage. But not all of them will make it home alive.
Sixteen-year-old Tierney James dreams of a better life—a society that doesn't pit friend against friend or woman against woman, but as her own grace year draws near, she quickly realizes that it's not just the brutal elements they must fear. It's not even the poachers in the woods, men who are waiting for a chance to grab one of the girls in order to make a fortune on the black market. Their greatest threat may very well be each other.
With sharp prose and gritty realism, The Grace Year examines the complex and sometimes twisted relationships between girls, the women they eventually become, and the difficult decisions they make in-between.
---
🌲 Wilder Girls by Rory Power | It's been eighteen months since the Raxter School for Girls was put under quarantine. Since the Tox hit and pulled Hetty's life out from under her.
It started slow. First the teachers died one by one. Then it began to infect the students, turning their bodies strange and foreign. Now, cut off from the rest of the world and left to fend for themselves on their island home, the girls don't dare wander outside the school's fence, where the Tox has made the woods wild and dangerous. They wait for the cure they were promised as the Tox seeps into everything.
But when Byatt goes missing, Hetty will do anything to find her, even if it means breaking quarantine and braving the horrors that lie beyond the fence. And when she does, Hetty learns that there's more to their story, to their life at Raxter, than she could have ever thought true.
---
🌲 Middlegame by Seanan McGuire (This book will have a sequel in 2022, but can be easily read as a standalone) | Meet Roger. Skilled with words, languages come easily to him. He instinctively understands how the world works through the power of story.
Meet Dodger, his twin. Numbers are her world, her obsession, her everything. All she understands, she does so through the power of math.
Roger and Dodger aren't exactly human, though they don't realise it. They aren't exactly gods, either. Not entirely. Not yet.
Meet Reed, skilled in the alchemical arts like his progenitor before him. Reed created Dodger and her brother. He's not their father. Not quite. But he has a plan: to raise the twins to the highest power, to ascend with them and claim their authority as his own.
Godhood is attainable. Pray it isn't attained.
---
🌲 The 7½ Deaths of Evelyn Hardcastle by Stuart Turton | THE INTERNATIONAL BESTSELLER! "Agatha Christie meets Groundhog Day . . . quite unlike anything I've ever read, and altogether triumphant."—A. J. Finn, #1 New York Times bestselling author of The Woman in the Window
Aiden Bishop knows the rules. Evelyn Hardcastle will die every day until he can identify her killer and break the cycle. But every time the day begins again, Aiden wakes up in the body of a different guest at Blackheath Manor. And some of his hosts are more helpful than others.
For fans of Claire North, and Kate Atkinson, The 7½ Deaths of Evelyn Hardcastle is a breathlessly addictive mystery that follows one man's race against time to find a killer, with an astonishing time-turning twist that means nothing and no one are quite what they seem….
This inventive debut twists together a thriller of such unexpected creativity it will leave readers guessing until the very last page.
Recommended in The New York Times, The Guardian, Harper's Bazaar, Buzzfeed, Vulture, BookRiot, and more.
---
🌲 The Deep by Alma Katsu | Someone, or something, is haunting the Titanic.
This is the only way to explain the series of misfortunes that have plagued the passengers of the ship from the moment they set sail: mysterious disappearances, sudden deaths. Now suspended in an eerie, unsettling twilight zone during the four days of the liner's illustrious maiden voyage, a number of the passengers – including millionaires Madeleine Astor and Benjamin Guggenheim, the maid Annie Hebbley and Mark Fletcher – are convinced that something sinister is going on . . . And then, as the world knows, disaster strikes.
Years later and the world is at war. And a survivor of that fateful night, Annie, is working as a nurse on the sixth voyage of the Titanic's sister ship, the Britannic, now refitted as a hospital ship. Plagued by the demons of her doomed first and near fatal journey across the Atlantic, Annie comes across an unconscious soldier she recognises while doing her rounds. It is the young man Mark. And she is convinced that he did not – could not – have survived the sinking of the Titanic . . .
---
🌲 Clap When You Land by Elizabeth Acevedo | Camino Rios lives for the summers when her father visits her in the Dominican Republic. But this time, on the day when his plane is supposed to land, Camino arrives at the airport to see crowds of crying people…
In New York City, Yahaira Rios is called to the principal's office, where her mother is waiting to tell her that her father, her hero, has died in a plane crash.
Separated by distance – and Papi's secrets – the two girls are forced to face a new reality in which their father is dead and their lives are forever altered. And then, when it seems like they've lost everything of their father, they learn of each other.
Papi's death uncovers all the painful truths he kept hidden, and the love he divided across an ocean. And now, Camino and Yahaira are both left to grapple with what this new sister means to them, and what it will now take to keep their dreams alive.
In a dual narrative novel in verse that brims with both grief and love, award-winning and bestselling author Elizabeth Acevedo writes about the devastation of loss, the difficulty of forgiveness, and the bittersweet bonds that shape our lives.
---
🌲 A List of Cages by Robin Roe | When Adam Blake lands the best elective ever in his senior year, serving as an aide to the school psychologist, he thinks he's got it made. Sure, it means a lot of sitting around, which isn't easy for a guy with ADHD, but he can't complain, since he gets to spend the period texting all his friends. Then the doctor asks him to track down the troubled freshman who keeps dodging her, and Adam discovers that the boy is Julian—the foster brother he hasn't seen in five years.
Adam is ecstatic to be reunited. At first, Julian seems like the boy he once knew. He's still kindhearted. He still writes stories and loves picture books meant for little kids. But as they spend more time together, Adam realizes that Julian is keeping secrets, like where he hides during the middle of the day, and what's really going on inside his house. Adam is determined to help him, but his involvement could cost both boys their lives…
---
🌲 The Nowhere Girls by Amy Reed | Three misfits come together to avenge the rape of a fellow classmate and in the process trigger a change in the misogynist culture at their high school transforming the lives of everyone around them in this searing and timely story.
Who are the Nowhere Girls?
They're everygirl. But they start with just three:
Grace Salter is the new girl in town, whose family was run out of their former community after her southern Baptist preacher mom turned into a radical liberal after falling off a horse and bumping her head.
Rosina Suarez is the queer punk girl in a conservative Mexican immigrant family, who dreams of a life playing music instead of babysitting her gaggle of cousins and waitressing at her uncle's restaurant.
Erin Delillo is obsessed with two things: marine biology and Star Trek: The Next Generation, but they aren't enough to distract her from her suspicion that she may in fact be an android.
When Grace learns that Lucy Moynihan, the former occupant of her new home, was run out of town for having accused the popular guys at school of gang rape, she's incensed that Lucy never had justice. For their own personal reasons, Rosina and Erin feel equally deeply about Lucy's tragedy, so they form an anonymous group of girls at Prescott High to resist the sexist culture at their school, which includes boycotting sex of any kind with the male students.
Told in alternating perspectives, this groundbreaking novel is an indictment of rape culture and explores with bold honesty the deepest questions about teen girls and sexuality.
---
🌲 Black Girl Unlimited by Echo Brown | Echo Brown is a wizard from the East Side, where apartments are small and parents suffer addictions to the white rocks. Yet there is magic . . . everywhere. New portals begin to open when Echo transfers to the rich school on the West Side, and an insightful teacher becomes a pivotal mentor. Each day, Echo travels between two worlds, leaving her brothers, her friends, and a piece of herself behind on the East Side. There are dangers to leaving behind the place that made you. Echo soon realizes there is pain flowing through everyone around her, and a black veil of depression threatens to undo everything she's worked for.
Heavily autobiographical and infused with magical realism, Black Girl Unlimited fearlessly explores the intersections of poverty, sexual violence, depression, racism, and sexism—all through the arc of a transcendent coming-of-age.
A powerful memoir for fans of Piecing Me Together by Renee Watson and American Street by Ibi Zoboi.
---
🌲 Each of Us a Desert by Mark Oshiro | From the award-winning author Mark Oshiro comes a powerful fantasy novel about finding home and falling in love amidst the dangers of a desert where stories come to life.
Xochital is destined to wander the desert alone, speaking her troubled village's stories into its arid winds. Her only companions are the blessed stars above and enimagic lines of poetry magically strewn across dusty dunes.
Her one desire: to share her heart with a kindred spirit.
One night, Xo's wish is granted—in the form of Emilia, the cold and beautiful daughter of the town's murderous mayor. But when the two set out on a magical journey across the desert, they find their hearts could be a match… if only they can survive the nightmare-like terrors that arise when the sun goes down.
Fresh off of Anger Is a Gift's smashing success, Oshiro branches out into a fantastical direction with their new YA novel, The Stars Around Us.
---
🌲 Summer of Salt by Katrina Leno | Practical Magic meets Nova Ren Suma's Imaginary Girls and Laura Ruby's Bone Gap in this lush, atmospheric new novel by acclaimed author Katrina Leno.
A magic passed down through generations. An island where strange things happen. A summer that will become legend.
Georgina Fernweh waits impatiently for the tingle of magic in her fingers—magic that has touched every woman in her family. But with her eighteenth birthday looming, Georgina fears her gift will never come.
Over the course of her last summer on the island—a summer of storms, falling in love, and the mystery behind one rare three-hundred-year-old bird—Georgina will learn the truth about magic, in all its many forms.
In Summer of Salt, Katrina Leno weaves another gorgeously original novel of magical realism and coming-of-age. Fans of April Genevieve Tucholke and Anna-Marie McLemore will be swept away.
---
🌲 The Unhoneymooners by Christina Lauren | Olive is always unlucky: in her career, in love, in…well, everything. Her identical twin sister Ami, on the other hand, is probably the luckiest person in the world. Her meet-cute with her fiancé is something out of a romantic comedy (gag) and she's managed to finance her entire wedding by winning a series of Internet contests (double gag). Worst of all, she's forcing Olive to spend the day with her sworn enemy, Ethan, who just happens to be the best man.
Olive braces herself to get through 24 hours of wedding hell before she can return to her comfortable, unlucky life. But when the entire wedding party gets food poisoning from eating bad shellfish, the only people who aren't affected are Olive and Ethan. And now there's an all-expenses-paid honeymoon in Hawaii up for grabs.
Putting their mutual hatred aside for the sake of a free vacation, Olive and Ethan head for paradise, determined to avoid each other at all costs. But when Olive runs into her future boss, the little white lie she tells him is suddenly at risk to become a whole lot bigger. She and Ethan now have to pretend to be loving newlyweds, and her luck seems worse than ever. But the weird thing is that she doesn't mind playing pretend. In fact, she feels kind of… lucky.
---
🌲 Tweet Cute by Emma Lord | A fresh, irresistible rom-com from debut author Emma Lord about the chances we take, the paths life can lead us on, and how love can be found in the opposite place you expected.
Meet Pepper, swim team captain, chronic overachiever, and all-around perfectionist. Her family may be falling apart, but their massive fast-food chain is booming ― mainly thanks to Pepper, who is barely managing to juggle real life while secretly running Big League Burger's massive Twitter account.
Enter Jack, class clown and constant thorn in Pepper's side. When he isn't trying to duck out of his obscenely popular twin's shadow, he's busy working in his family's deli. His relationship with the business that holds his future might be love/hate, but when Big League Burger steals his grandma's iconic grilled cheese recipe, he'll do whatever it takes to take them down, one tweet at a time.
All's fair in love and cheese ― that is, until Pepper and Jack's spat turns into a viral Twitter war. Little do they know, while they're publicly duking it out with snarky memes and retweet battles, they're also falling for each other in real life ― on an anonymous chat app Jack built.
As their relationship deepens and their online shenanigans escalate ― people on the internet are shipping them?? ― their battle gets more and more personal, until even these two rivals can't ignore they were destined for the most unexpected, awkward, all-the-feels romance that neither of them expected.
---
🌲 Red, White & Royal Blue by Casey McQuiston | First Son Alex Claremont-Diaz is the closest thing to a prince this side of the Atlantic. With his intrepid sister and the Veep's genius granddaughter, they're the White House Trio, a beautiful millennial marketing strategy for his mother, President Ellen Claremont. International socialite duties do have downsides—namely, when photos of a confrontation with his longtime nemesis Prince Henry at a royal wedding leak to the tabloids and threaten American/British relations.
The plan for damage control: staging a fake friendship between the First Son and the Prince. Alex is busy enough handling his mother's bloodthirsty opponents and his own political ambitions without an uptight royal slowing him down. But beneath Henry's Prince Charming veneer, there's a soft-hearted eccentric with a dry sense of humor and more than one ghost haunting him.
As President Claremont kicks off her reelection bid, Alex finds himself hurtling into a secret relationship with Henry that could derail the campaign and upend two nations. And Henry throws everything into question for Alex, an impulsive, charming guy who thought he knew everything: What is worth the sacrifice? How do you do all the good you can do? And, most importantly, how will history remember you?
---
I'm living here my Book Depository affiliated link, in case you want to order some books there. In that case, I want you to know that I'll receive a small percentage of your purchase and it would be REALLY helpful to me, to buy more books, and keep sharing with you. THANK YOU ❤️
Credits for the source of the original image HERE
I hope you liked it a lot & that you can find new readings to enjoy! ❤️
I LOVE YOU, thanks for always being there for me. 🥺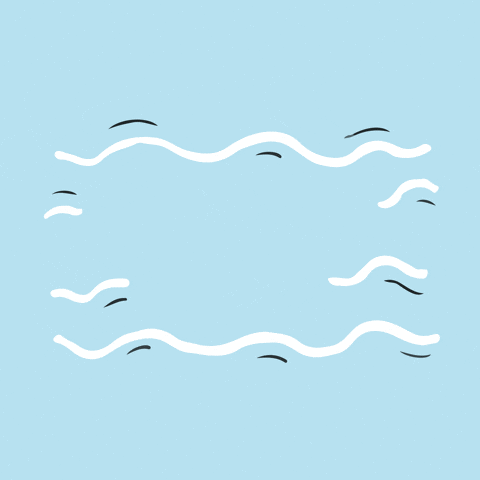 🌲
Now, I would love to know your recommendations for me, I'll be adding each one of them to my TBR:

What's your favorite standalone book?

&

Have you read any of these books?

🌲