☕️ Hi guys, I hope you're having a wonderful day!. here I am with a new WWW Wednesday (originally hosted by A Daily Rhythm and revived by Taking on a World of Words, where I'll share with you the books that I've finished, my current and upcoming readings, and so chat a little about them ☕️
This meme tries to answer the following three questions:
What are you currently reading?
What did you finish recently reading?
What do you think you'll read next?
---
 ☕️
Clap When You Land by Elizabeth Acevedo
I'm a little more than halfway into it and it's super easy to read due to its verse format, I love that, but also I'm loving this story, my heart hurts a little, but that in general indicates that I'm feeling very committed with the plot and the characters. The author has immense talent, I've read her work before and I've enjoyed it, but this book is something else, I think it's brilliant and has a lot of emotion on every page. OMG, I haven't finished it and I already want to recommend it, that's huge lol I'm dying to tell you more once I finish it in my full review so stay tuned for it. Loving it, of course.
| Goodreads |
---
 ☕️
Chosen Ones (The Chosen Ones #1) by Veronica Roth 
Well, so far I think I'm going like halfway throughout or very close already, and I'm not sure yet about my feelings, though. On the one hand, I like the idea of ​​the plot and the superpowers/chosen one thing, that draws my attention a lot and makes me want to continue reading, but on the other hand, the writing style itself and the paced aren't really my jam, I'm having a bit of trouble moving forward, it's quite slow, so I don't know yet. I think there's a lot of explanation and construction instead of action and that's starting to feel heavy. It's an ARC, I know it's already out, but I still wanted to read it to share my thoughts with you, so I'll surely finish it and tell you a little more.
| Goodreads |
---
 ☕️
The 7½ Deaths of Evelyn Hardcastle by Stuart Turton
This book was simply amazing, I wish I had been in a better reading state, because I was just coming out of my reading slump, so it was difficult for me to enjoy it in its entirety, but I can see how brilliant the concept of this book is, I adore each plot twists since I was totally surprised by them, the characters are complex and are very well created, but above all the idea of ​​the plot itself is just SO GOOD, as well as the combination of mystery and fantasy, that in this case is wonderfully done. It's probably one of the most unique books I've read this year and I really enjoyed it, I highly recommend it guys, it's super complex but it's worth it for its originality and plotline.
| Goodreads | Book Review |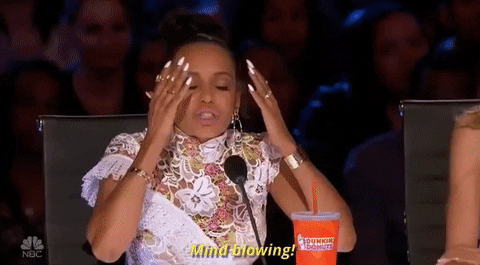 ---
 ☕️
Riven (The Relic Trilogy #2) by Bronwyn Eley
This is such an incredible fantasy story, I really feel and think it deserves more recognition! I loved this sequel, the first book was great and I enjoyed this one too a lot, especially because the plot is dark and challenging, it also shows a very original magic system, a more mental concept where we see the main character fight against her own demons and against a power she cannot control in order to save those she loves and her own life. It's very powerful and I loved how in this there's a greater picture of the world and a more mature development of the plot as such as well as of the characters. Really good!
| Goodreads | Book Review |
---
I think I'm doing a very good job so far, I feel optimistic about my TBR and my reading this month, little by little I'm feeling that I'm finally myself again and maybe I can read much more than I expected which makes me more than happy!!! I'm planning that my next readings will be these 3, my plan is to read an ARC meanwhile I read another of the books in my TBR, and this time I've chosen to mix Shadow Unbound by Angie Day, which is my ARC, along with Mangos and Mistletoe by Adriana Herrera & Her Body and Other Parties by Carmen Maria Machado that are part of my TBR for Latinx Readathon.
Super excited to pick up all of them, and then, of course, share my thoughts with you! If you want to know more about all the books that are in my TBR for August I'll leave you the link HERE, so you can check it out.
Send me all your best energies, I know this month is MY READING MONTH! ❤️ 
Credits for the source of the original image HERE
☕️ What are you currently reading? & Have you read any of these books? ☕️
Let me know EVERYTHING in the comments, you know that I love to know what you think

❤️