☀️ Hi, guys! I hope you're having a beautiful day, full of good readings & amazing moments.❤️ Super excited for today's post, this is the beginning of a new series of super chill posts that I'll be bringing you every Sunday from now on! YAY!! 🥳 These will be our "Colorful Bookish Sundays" and it will be, basically, to organize my priority list, choosing some books from my Goodreads TBR to add to my list which I'll check every month when creating my monthly TBRs, that way I hope to start reading those books that I'm most excited about, so they don't end up in my TBR for years as many of them are already doing  😅 
You may not know this, but I have a mini book list that I go to when I build my TBR every month, but it's super outdated and I've been wanting to renew it for a while now, so I thought it would be a fun and different idea to do it, and also share with you the process and know your thoughts, which always helps me a lot to make decisions.
I'm looking to give to this post series a fun and relaxed look, so I decided to show you a specific color every Sunday, I LOVE some good beautiful covers and even more when there's a beautiful color palette in them, so I think it could be interesting organize them by color, chat a little about them, and as always try to organize myself better with my books and my future readings  😍 & you can know what color we'll play every Sunday based on the icon that will accompany the title, but I'll also let you know below.
The dynamic will be to show you the selected books and then separate them by categories to finally make a decision of which one/ones will be my choice to add to my list of priorities and obviously, I would love to know what you think about them!  👏🏻 👏🏻 👏🏻 
This is an idea in progress, to be honest with you I've been thinking about it for only a couple of days, so there are details that I'm still thinking about and working on, but I'm generally happy to bring you posts on Sundays again, it seems like a fun idea and hopefully, it will be entertaining for both you and me. 🥺  I hope you like it, I know it sounds weird now and you're probably thinking "Sofi, what are you doing?"  😂  but have patience, I promise I'll do my best and we'll see how the idea progresses over time. I LOVE YOU ❤️, thanks for the constant support, it means a lot to me, so now get comfortable, prepare your favorite drink and let's start! ☀️ 
Today's color & in honor of being the first Sunday it would be my favorite color:
 🩰 PINK 🩰
🩰 Wicked Fox (Gumiho #1) by Kat Cho | A fresh and addictive fantasy-romance set in modern-day Seoul.
Eighteen-year-old Gu Miyoung has a secret–she's a gumiho, a nine-tailed fox who must devour the energy of men in order to survive. Because so few believe in the old tales anymore, and with so many evil men no one will miss, the modern city of Seoul is the perfect place to hide and hunt.
But after feeding one full moon, Miyoung crosses paths with Jihoon, a human boy, being attacked by a goblin deep in the forest. Against her better judgment, she violates the rules of survival to rescue the boy, losing her fox bead–her gumiho soul–in the process.
Jihoon knows Miyoung is more than just a beautiful girl–he saw her nine tails the night she saved his life. His grandmother used to tell him stories of the gumiho, of their power and the danger they pose to humans. He's drawn to her anyway.
With murderous forces lurking in the background, Miyoung and Jihoon develop a tenuous friendship that blossoms into something more. But when a young shaman tries to reunite Miyoung with her bead, the consequences are disastrous . . . forcing Miyoung to choose between her immortal life and Jihoon's.
---
🩰 When the Light Went Out by Bridget Morrissey | Five years after the accidental shooting of Marley Bricket, her friends, who were there the day she died, reunite when a box of letters from Marley is found in her former home. The discovery leads them on a scavenger hunt that reopens old memories, wounds, and betrayals, and leads them to question what they thought they knew about Marley's death.
---
🩰 Lovely War by Julie Berry | A sweeping, multi-layered romance with a divine twist, by the Printz Honor-winning author of The Passion of Dolssa, set in the perilous days of World Wars I and II.
It's 1917, and World War I is at its zenith when Hazel and James first catch sight of each other at a London party. She's a shy and talented pianist; he's a newly minted soldier with dreams of becoming an architect. When they fall in love, it's immediate and deep–and cut short when James is shipped off to the killing fields.
Aubrey Edwards is also headed toward the trenches. A gifted musician who's played Carnegie Hall, he's a member of the 15th New York Infantry, an all-African-American regiment being sent to Europe to help end the Great War. Love is the last thing on his mind. But that's before he meets Colette Fournier, a Belgian chanteuse who's already survived unspeakable tragedy at the hands of the Germans.
Thirty years after these four lovers' fates collide, the Greek goddess Aphrodite tells their stories to her husband, Hephaestus, and her lover, Ares, in a luxe Manhattan hotel room at the height of World War II. She seeks to answer the age-old question: Why are Love and War eternally drawn to one another? But her quest for a conclusion that will satisfy her jealous husband uncovers a multi-threaded tale of prejudice, trauma, and music and reveals that War is no match for the power of Love.
---
🩰 The Henna Wars by Adiba Jaigirdar | When Dimple Met Rishi meets Simon vs. the Homo Sapiens Agenda in this rom com about two teen girls with rival henna businesses.
When Nishat comes out to her parents, they say she can be anyone she wants—as long as she isn't herself. Because Muslim girls aren't lesbians. Nishat doesn't want to hide who she is, but she also doesn't want to lose her relationship with her family. And her life only gets harder once a childhood friend walks back into her life.
Flávia is beautiful and charismatic and Nishat falls for her instantly. But when a school competition invites students to create their own businesses, both Flávia and Nishat choose to do henna, even though Flávia is appropriating Nishat's culture. Amidst sabotage and school stress, their lives get more tangled—but Nishat can't quite get rid of her crush on Flávia, and realizes there might be more to her than she realized.
---
🩰 The Black Flamingo by Dean Atta | I masquerade in makeup and feathers and I am applauded.
A boy comes to terms with his identity as a mixed-race gay teen – then at university he finds his wings as a drag artist, The Black Flamingo. A bold story about the power of embracing your uniqueness. Sometimes, we need to take charge, to stand up wearing pink feathers – to show ourselves to the world in bold colour.
---
🩰 Emergency Contact by Mary H.K. Choi| For Penny Lee high school was a total nonevent. Her friends were okay, her grades were fine, and while she somehow managed to land a boyfriend, he doesn't actually know anything about her. When Penny heads to college in Austin, Texas, to learn how to become a writer, it's seventy-nine miles and a zillion light years away from everything she can't wait to leave behind.
Sam's stuck. Literally, figuratively, emotionally, financially. He works at a café and sleeps there too, on a mattress on the floor of an empty storage room upstairs. He knows that this is the god-awful chapter of his life that will serve as inspiration for when he's a famous movie director but right this second the seventeen bucks in his checking account and his dying laptop are really testing him.
When Sam and Penny cross paths it's less meet-cute and more a collision of unbearable awkwardness. Still, they swap numbers and stay in touch—via text—and soon become digitally inseparable, sharing their deepest anxieties and secret dreams without the humiliating weirdness of having to see each other.
---
🩰 Everything Leads to You by Nina LaCour | A love letter to the craft and romance of film and fate in front of—and behind—the camera from the award-winning author of Hold Still.
 A wunderkind young set designer, Emi has already started to find her way in the competitive Hollywood film world.
 Emi is a film buff and a true romantic, but her real-life relationships are a mess. She has desperately gone back to the same girl too many times to mention. But then a mysterious letter from a silver screen legend leads Emi to Ava. Ava is unlike anyone Emi has ever met. She has a tumultuous, not-so-glamorous past, and lives an unconventional life. She's enigmatic…. She's beautiful. And she is about to expand Emi's understanding of family, acceptance, and true romance.
---
🩰 You Must Not Miss by Katrina Leno | Magpie Lewis started writing in her yellow notebook the day her family self-destructed. That was the night Eryn, Magpie's sister, skipped town and left her to fend for herself. That was the night of Brandon Phipp's party.
Now, Magpie is called a slut whenever she walks down the hallways of her high school, her former best friend won't speak to her, and she spends her lunch period with a group of misfits who've all been socially exiled like she has. And so, feeling trapped and forgotten, Magpie retreats to her notebook, dreaming up a place called Near.
Near is perfect–somewhere where her father never cheated, her mother never drank, and Magpie's own life never derailed so suddenly. She imagines Near so completely, so fully, that she writes it into existence, right in her own backyard. It's a place where she can have anything she wants…even revenge.
---
🩰 Girl, Serpent, Thorn by Melissa Bashardoust | A captivating and utterly original fairy tale about a girl cursed to be poisonous to the touch, and who discovers what power might lie in such a curse…
There was and there was not, as all stories begin, a princess cursed to be poisonous to the touch. But for Soraya, who has lived her life hidden away, apart from her family, safe only in her gardens, it's not just a story.
As the day of her twin brother's wedding approaches, Soraya must decide if she's willing to step outside of the shadows for the first time. Below in the dungeon is a demon who holds knowledge that she craves, the answer to her freedom. And above is a young man who isn't afraid of her, whose eyes linger not with fear, but with an understanding of who she is beneath the poison.
Soraya thought she knew her place in the world, but when her choices lead to consequences she never imagined, she begins to question who she is and who she is becoming…human or demon. Princess or monster.
---
🩰 When Life Gives You Mangos by Kereen Getten | For fans of deeply poignant middle grade about friendship and loss like The Thing About Jellyfish, comes the story about a young girl who can't remember anything from her previous summer after a hurricane.
Twelve-year-old Clara lives on an island that visitors call exotic. But there's nothing exotic about it to Clara. She loves eating ripe mangos off the ground, running outside in the rain with her Papa during rainy season, and going to her secret hideout with Gaynah–even though lately she's not acting like a best friend.
The only thing out of the ordinary for Clara is that something happened to her memory that made her forget everything that happened last summer after a hurricane hit. Sometimes things come back to her in drips like a tap that hasn't been turned off properly. Other times her Mama fills in the blanks…only she knows those aren't her memories and it is hard feeling like she is not like everybody else.
But this summer is going to be different for Clara. Everyone is buzzing with excitement over a new girl in the village who is not like other visitors. She is about to make big waves on the island–and give Clara a summer she won't forget.
---
🩰 Malice by Pintip Dunn | What I know: a boy in my school will one day wipe out two-thirds of the population with a virus.
What I don't know: who he is.
In a race against the clock, I not only have to figure out his identity, but I'll have to outwit a voice from the future telling me to kill him. Because I'm starting to realize no one is telling the truth. But how can I play chess with someone who already knows the outcome of my every move? Someone so filled with malice they've lost all hope in humanity? Well, I'll just have to find a way—because now they've drawn a target on the only boy I've ever loved… 
---
  🩰 Call It What You Want by Brigid Kemmerer | When his dad is caught embezzling funds from half the town, Rob goes from popular lacrosse player to social pariah. Even worse, his father's failed suicide attempt leaves Rob and his mother responsible for his care.
Everyone thinks of Maegan as a typical overachiever, but she has a secret of her own after the pressure got to her last year. And when her sister comes home from college pregnant, keeping it from her parents might be more than she can handle.
When Rob and Maegan are paired together for a calculus project, they're both reluctant to let anyone through the walls they've built. But when Maegan learns of Rob's plan to fix the damage caused by his father, it could ruin more than their fragile new friendship…
This captivating, heartfelt novel asks the question: Is it okay to do something wrong for the right reasons?
---
🩰 Born Wicked (The Cahill Witch Chronicles #1) by Jessica Spotswood | A gorgeous, witchy, romantic fantasy by a debut author! Perfect for fans of Kristin Cashore and the Beautiful Creatures series!
Everybody thinks Cate Cahill and her sisters are eccentric. Too pretty, too reclusive, and far too educated for their own good. But the truth is even worse: they're witches. And if their secret is discovered by the priests of the Brotherhood, it would mean an asylum, a prison ship–or an early grave. Then Cate finds her mother's diary, and uncovers a secret that could spell her family's destruction. Desperate to find alternatives to their fate, Cate starts scouring banned books and questioning rebellious new friends, all while juggling tea parties, shocking marriage proposals, and a forbidden romance with the completely unsuitable Finn Belastra. But if what her mother wrote is true, the Cahill girls aren't safe–not even from each other.
---
🩰 Little Universes by Heather Demetrios | One wave: that's all it takes for the rest of Mae and Hannah Winters' lives to change.
When a tsunami strikes the island where their parents are vacationing, it soon becomes clear that their mom and dad are never coming home. Forced to move to Boston from sunny California for the rest of their senior year, each girl struggles with secrets their parents' death has brought to light, and with their uncertainty about the future. Instead of bringing them closer, it feels like the wave has torn the sisters apart.
Hannah is a secret poet who wants to be seen, but only knows how to hide. The pain pills she stole from her dead father hurl her onto the shores of an addiction she can't shake and a dealer who turns her heart upside down. When it's clear Hannah's drowning, Mae, a budding astronaut suddenly launched into an existential crisis—and unexpected love—must choose between herself and the only family she has left.
---
🩰 A Phoenix First Must Burn: Sixteen Stories of Black Girl Magic, Resistance, and Hope by Patrice Caldwell & more authors | Sixteen tales by bestselling and award-winning authors that explore the Black experience through fantasy, science fiction, and magic.
Evoking Beyoncé's Lemonade for a teen audience, these authors who are truly Octavia Butler's heirs, have woven worlds to create a stunning narrative that centers Black women and gender nonconforming individuals. A Phoenix First Must Burn will take you on a journey from folktales retold to futuristic societies and everything in between. Filled with stories of love and betrayal, strength and resistance, this collection contains an array of complex and true-to-life characters in which you cannot help but see yourself reflected. Witches and scientists, sisters and lovers, priestesses and rebels: the heroines of A Phoenix First Must Burn shine brightly. You will never forget them.

---
I'm trying to be pretty picky in my picks to put on my priority list, so I've taken the time to think about it and read the synopses and have also read some reviews. Also, I just want to choose 2 per Sunday, so my list will be shorter and my goal will be more achievable.
I chose ☀️ Pheonix First Most Burn because I really want to read a little more sci-fi and I know that this book has many stories as well as fantasy that I love so much, apart from that, I LOVE that so many incredible authors come together to write stories mainly focused on Black women, I love that and I'm excited to support this movement, and I'm dying to know what each of these stories is about and finally prioritize this book. I think it's also a great way to meet new authors, which is great!
I also chose ☀️ Lovely War, because it sounds like a story I'll love completely, I adore the concept that the Aphrodite goddess tells these love stories to her husband, I'm ALL about it, you know that I love anything that has to do with gods. Also, the romances in this book sound tragic but beautiful and I think they'll be the kind of romance that I can enjoy. I really dare to say that if this book is really as promised, it could give it an easy 5 stars, but we'll see, I've heard the best things!
---
If you want to support me you know that you can buy any of these books & even more using my affiliate link to BOOK DEPOSITORY, In that case, I want you to know that as an affiliate, I'll receive a small percentage of your purchase and it would be REALLY helpful to me, to buy more books, to improve my blog and keep sharing with you ❤️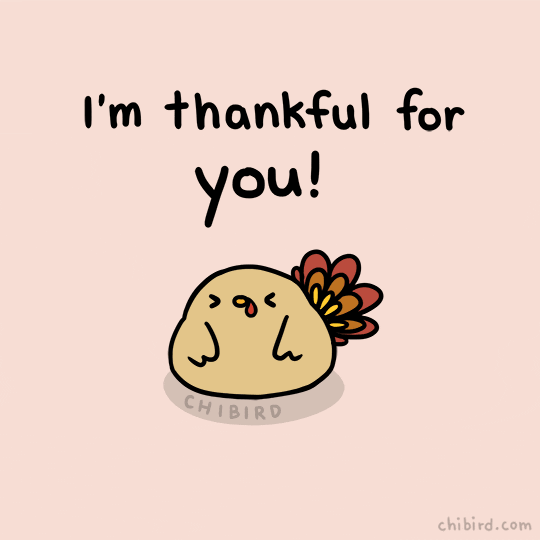 Original background image HERE
I hope you liked the idea! I'm super excited to create my priority list & even more so that I can share the process with you! ❤️
☀️

Question Time!

Have you read any of these books? If not, would you like to read one? & Have you tried with any of these authors? Let me know everything in the comments,

you know that I LOVE to know your thoughts

☀️