🔥 Hi guys, I hope you're having a wonderful day, surrounded by the best readings!! ❤️ Today I'm bringing you one of my favorite posts where I show you my most anticipated new releases of the month. 🥰 I'm SO excited to be this 2020 sharing with you, is really a blessing, so I hope you enjoy these posts and find some new books to add to your endless TBR because as I always say: Good for the soul but bad for the wallet, right? But it's what we love …BOOKS AND MORE BOOKS, so I hope you enjoy it. The books I choose to add here are just some that I would love to read at some point because they sound like something I'll personally enjoy, so without more further ado, let's start! 🔥
‼️ Many of the releases were already ready to come out in August have been postponed due to Covid and everything that's happening in the world right now. So I'll let you know if some of these dates change, as well as I will not be including some of those titles that have already been confirmed as postponed 😊 
August 4th, 2020
It Came From the Sky by Chelsea Sedoti
---
From the author of The Hundred Lies of Lizzie Lovett and As You Wish comes the unforgettable story of the one small town's biggest hoax and the two brothers who started it all.
This is the absolutely true account of how Lansburg, Pennsylvania was invaded by aliens and the weeks of chaos that followed. There were sightings of UFOs, close encounters, and even abductions. There were believers, Truth Seekers, and, above all, people who looked to the sky and hoped for more.
Only…there were no aliens.
Gideon Hofstadt knows what really happened. When one of his science experiments went wrong, he and his older brother blamed the resulting explosion on extraterrestrial activity. And their lie was not only believed by their town―it was embraced. As the brothers go to increasingly greater lengths to keep up the ruse and avoid getting caught, the hoax flourishes. But Gideon's obsession with their tale threatened his whole world. Can he find a way to banish the aliens before Lansburg, and his life, are changed forever?
Told in a report format and comprised of interviews, blog posts, text conversations, found documents, and so much more, It Came from the Sky is a hysterical and resonant novel about what it means to be human in the face of the unknown. 
---
They Wish They Were Us (The Player's Table #1) by Jessica Goodman
---
Gossip Girl meets One of Us Is Lying with a dash of The Secret History in this slick, taut murder mystery set against the backdrop of an exclusive prep school on Long Island.
In Gold Coast, Long Island, everything from the expensive downtown shops to the manicured beaches, to the pressed uniforms of Jill Newman and her friends, looks perfect. But as Jill found out three years ago, nothing is as it seems.
Freshman year Jill's best friend, the brilliant, dazzling Shaila Arnold, was killed by her boyfriend. After that dark night on the beach, Graham confessed, the case was closed, and Jill tried to move on.
Now, it's Jill's senior year and she's determined to make it her best yet. After all, she's a senior and a Player–a member of Gold Coast Prep's exclusive, not-so-secret secret society. Senior Players have the best parties, highest grades and the admiration of the entire school. This is going to be Jill's year. She's sure of it.
But when Jill starts getting texts proclaiming Graham's innocence, her dreams of the perfect senior year start to crumble. If Graham didn't kill Shaila, who did? Jill vows to find out, but digging deeper could mean putting her friendships, and her future, in jeopardy. 
---
Set Fire to the Gods (Set Fire to the Gods #1) by Sara Raasch & Kristen Simmons
---
Ash is descended from a long line of gladiators, and she knows the brutal nature of war firsthand. But after her mother dies in an arena, she vows to avenge her by overthrowing her fire god, whose temper has stripped her country of its resources.
Madoc grew up fighting on the streets to pay his family's taxes. But he hides a dangerous secret: he doesn't have the earth god's powers like his opponents. His elemental gift is something else—something that hasn't been seen in centuries.
When an attempted revenge plot goes dangerously wrong, Ash inadvertently throws the fire and earth gods into a conflict that can only be settled by deadly, lavish gladiator games. The fights put Madoc in Ash's path, and she realizes that his powers are the weapon her rebellion needs—but Madoc won't jeopardize his family, regardless of how intrigued he is by the beautiful warrior.
But when the gods force Madoc's hand, he and Ash uncover an ancient war that will threaten more than one immortal—it will unravel the world.
---
Bookish and the Beast (Once Upon a Con #3) by Ashley Poston
---
In the third book in Ashley Poston's Once Upon a Con series, Beauty and the Beast is retold in the beloved Starfield universe.
Rosie Thorne is feeling stuck—on her college application essays, in her small town, and on that mysterious General Sond cosplayer she met at ExcelsiCon. Most of all, she's stuck in her grief over her mother's death. Her only solace was her late mother's library of rare Starfield novels, but even that disappeared when they sold it to pay off hospital bills.
On the other hand, Vance Reigns has been Hollywood royalty for as long as he can remember—with all the privilege and scrutiny that entails. When a tabloid scandal catches up to him, he's forced to hide out somewhere the paparazzi would never expect to find him: Small Town USA. At least there's a library in the house. Too bad he doesn't read.
When Rosie and Vance's paths collide and a rare book is accidentally destroyed, Rosie finds herself working to repay the debt. And while most Starfield superfans would jump at the chance to work in close proximity to the Vance Reigns, Rosie has discovered something about Vance: he's a jerk, and she can't stand him. The feeling is mutual.
But as Vance and Rosie begrudgingly get to know each other, their careful masks come off—and they may just find that there's more risk in shutting each other out than in opening their hearts.
---
Lobizona (Wolves of No World #1) by Romina Garber
---
Some people ARE illegal.
Lobizonas do NOT exist.

Both of these statements are false.
Manuela Azul has been crammed into an existence that feels too small for her. As an undocumented immigrant who's on the run from her father's Argentine crime-family, Manu is confined to a small apartment and a small life in Miami, Florida.
Until Manu's protective bubble is shattered.
Her surrogate grandmother is attacked, lifelong lies are exposed, and her mother is arrested by ICE. Without a home, without answers, and finally without shackles, Manu investigates the only clue she has about her past–a mysterious "Z" emblem—which leads her to a secret world buried within our own. A world connected to her dead father and his criminal past. A world straight out of Argentine folklore, where the seventh consecutive daughter is born a bruja and the seventh consecutive son is a lobizón, a werewolf. A world where her unusual eyes allow her to belong.
As Manu uncovers her own story and traces her real heritage all the way back to a cursed city in Argentina, she learns it's not just her U.S. residency that's illegal. . . .it's her entire existence.
---
Sia Martinez and the Moonlit Beginning of Everything by Raquel Vasquez Gilliland
---
Aristotle & Dante Discover the Secrets of the Universe meets Roswell by way of Laurie Halse Anderson in this astonishing, genre-bending novel about a Mexican American teen who discovers profound connections between immigration, folklore, and alien life.
It's been three years since ICE raids and phone calls from Mexico and an ill-fated walk across the Sonoran. Three years since Sia Martinez's mom disappeared. Sia wants to move on, but it's hard in her tiny Arizona town where people refer to her mom's deportation as "an unfortunate incident."
Sia knows that her mom must be dead, but every new moon Sia drives into the desert and lights San Anthony and la Guadalupe candles to guide her mom home.
Then one night, under a million stars, Sia's life and the world as we know it cracks wide open. Because a blue-lit spacecraft crashes in front of Sia's car…and it's carrying her mom, who's very much alive.
As Sia races to save her mom from armed-quite-possibly-alien soldiers, she uncovers secrets as profound as they are dangerous in this stunning and inventive exploration of first love, family, immigration, and our vast, limitless universe.
---
August 18th, 2020
The Notorious Virtues (The Notorious Virtues #1) by Alwyn Hamilton
---
A glamorous media darling, a surprise heiress, and the magical competition of a lifetime.
At sixteen, Honora "Nora" Holtzfall is the daughter of the most powerful heiress in all of Walstad. Her family controls all the money–and all the magic–in the entire country. But despite being the center of attention, Nora has always felt like an outsider. When her mother is found dead in an alley, the family throne and fortune are suddenly up for grabs, and Nora will be pitted against her cousins in the Veritaz, the ultimate magical competition for power that determines the one family heir.
But there's a surprise contestant this time: Lotte, the illegitimate daughter of Nora's aunt. When Lotte's absent mother retrieves her from the rural convent she'd abandoned her to, Lotte goes from being an orphan to surrounded by family. Unfortunately, most of them want her dead.
And soon, Nora discovers that her mother's death wasn't random–it was murder. And the only person she can trust to uncover the truth of what happened is a rakish young reporter who despises everything Nora and her family stand for.
With everyone against her, Lotte's last hope is hunting for the identity of her father. But the dangerous competition–and her feelings for Theo, one of the Holtzfalls' sworn protectors–turns her world upside down.
---
Raybearer (Raybearer #1) by Jordan Ifueko
---
The epic debut YA fantasy from an incredible new talent—perfect for fans of Tomi Adeyemi and Sabaa Tahir
Nothing is more important than loyalty.
But what if you've sworn to protect the one you were born to destroy?
Tarisai has always longed for the warmth of a family. She was raised in isolation by a mysterious, often absent mother known only as The Lady. The Lady sends her to the capital of the global empire of Aritsar to compete with other children to be chosen as one of the Crown Prince's Council of 11. If she's picked, she'll be joined with the other Council members through the Ray, a bond deeper than blood. That closeness is irresistible to Tarisai, who has always wanted to belong somewhere. But The Lady has other ideas, including a magical wish that Tarisai is compelled to obey: Kill the Crown Prince once she gains his trust. Tarisai won't stand by and become someone's pawn—but is she strong enough to choose a different path for herself? With extraordinary world-building and breathtaking prose, Raybearer is the story of loyalty, fate, and the lengths we're willing to go for the ones we love.
---
Ignite the Sun by Hanna Howard
---
Once upon a time, there was something called the sun… In a kingdom ruled by an evil witch, the sun is just part of a legend about light-filled days of old. Luckily for everybody in the kingdom, Siria Nightingale is headed to the heart of the darkness to try and restore the light–or she will lose everything trying.
Sixteen year-old Siria Nightingale has never seen the sun. The light is dangerous, according to Queen Iyzabel, an evil witch who has shrouded the kingdom in shadow.
Siria has always hated the darkness and revels in the stories of the light-filled old days that she hears from her best friend and his grandfather. Besides them, nobody else understands her fascination with the sun, especially not her strict and demanding parents. Siria's need to please them is greater even than her fear of the dark. So she heads to the royal city–the very center of the darkness–for a chance at a place in Queen Iyzabel's court.
But what Siria discovers at the Choosing Ball sends her on a quest toward the last vestiges of the sun with a ragtag group of rebels who could help her bring back the Light … or doom the kingdom to shadow forever.
---
Skywatchers by Carrie Arcos
---
From National Book Award Finalist Carrie Arcos comes a thrilling, genre-bending mystery about the history of the Cold War and the UFO phenomenon. Perfect for fans of In the Woods by Tana French and Netflix's Stranger Things.
The year is 1952. The threat of invasion from the Soviet Union has people in a panic. The government has issued a call to civilians to act as radar–and Teddy, John, Caroline, Eleanor, Bunny, Frank, and Oscar eagerly answer. As members of their high school's "Operation Skywatch" club, they, along with others across the country, look to the sky in an effort to protect the country from attack.
But they're not prepared for the strange green light they see when on duty, which looks like nothing they've been trained to look out for. So when the mysterious object lands in the forest, Teddy, John, Caroline, and Bunny go in to investigate. Then, they disappear.
In this thrill of a novel inspired by real events, one group of teens will come face to face with the UFO phenomenon and the vastness of the unknown as they try to save one another, and possibly, the world. A powerful exploration of what if.
---
Don't Ask Me Where I'm From by Jennifer De Leon
---
First-generation American LatinX Liliana Cruz does what it takes to fit in at her new nearly all-white school. But when family secrets spill out and racism at school ramps up, she must decide what she believes in and take a stand.
Fifteen-year-old Liliana is fine, thank you very much. It's fine that her best friend, Jade, is all caught up in her new boyfriend lately. It's fine that her inner-city high school is disorganized and underfunded. It's fine that her father took off again—okay, maybe that isn't fine, but what is Liliana supposed to do? She's fifteen! Being left with her increasingly crazy mom? Fine. Her heathen little brothers? Fine, fine, fine. But it turns out Dad did leave one thing behind besides her crazy family. Before he left, he signed Liliana up for a school desegregation program called METCO. And she's been accepted.
Being accepted into METCO, however, isn't the same as being accepted at her new school. In her old school, Liliana—half-Guatemalan and half-Salvadorian—was part of the majority where almost everyone was a person of color. But now at Westburg, where almost everyone is white, the struggles of being a minority are unavoidable. It becomes clear that the only way to survive is to lighten up—whiten up. And if Dad signed her up for this program, he wouldn't have just wanted Liliana to survive, he would have wanted her to thrive. So what if Liliana is now going by Lili? So what if she's acting like she thinks she's better than her old friends? It's not a big deal. It's fine.
But then she discovers the gutting truth about her father: He's not on one of his side trips. And it isn't that he doesn't want to come home…he can't. He's undocumented and he's been deported back to Guatemala. Soon, nothing is fine, and Lili has to make a choice: She's done trying to make her white classmates and teachers feel more comfortable. Done changing who she is, denying her culture and where she came from. They want to know where she's from, what she's about? Liliana is ready to tell them. 
---
August 25th, 2020
Now That I've Found You by Kristina Forest
---
A YA novel about searching for answers, love, and your eccentric grandma in all the wrong places.
Following in the footsteps of her überfamous grandma, eighteen-year-old Evie Jones is poised to be Hollywood's next big star. That is until a close friend's betrayal leads to her being blacklisted . . .
Fortunately, Evie knows just the thing to save her floundering career: a public appearance with America's most beloved actress—her grandma Gigi, aka the Evelyn Conaway. The only problem? Gigi is a recluse who's been out of the limelight for almost twenty years. Days before Evie plans to present her grandma with an honorary award in front of Hollywood's elite, Gigi does the unthinkable: she disappears.
With time running out and her comeback on the line, Evie reluctantly enlists the help of the last person to see Gigi before she vanished: Milo Williams, a cute musician Evie isn't sure she can trust. As Evie and Milo conduct a wild manhunt across New York City, romance and adventure abound while Evie makes some surprising discoveries about her grandma—and herself. 
---
Besides the Goodreads link, that I always add in case you want to add the book to your TBR, this time I've also added a link to Book Depository, in case you want to pre-order the book there. In that case, I want you to know that as an affiliate, I'll receive a small percentage of your purchase and it would be REALLY helpful to me, to buy more books, to improve my blog and keep sharing with you ❤️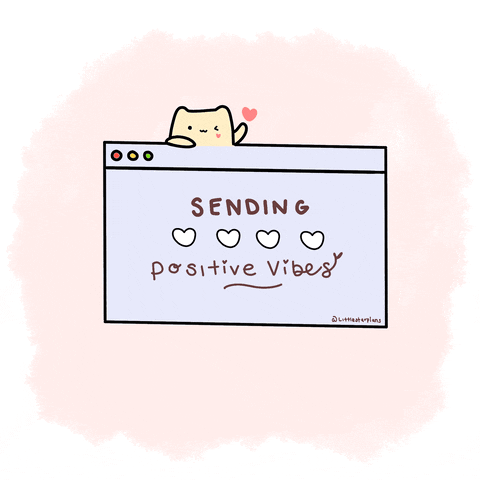 Original background image HERE
🍃 Are you excited about any of these books? & What is your most anticipated release of the month? 🍃
 let me know ALL your thoughts in the comments, I LOVE talking with you ❤️