🌻 Hi guys, I hope you're having a beautiful day surrounded by incredible readings! ❤️ Today I'm SO SO excited, this is a very special post of thanks because the blog has reached 5000 followers and in honor of it, as a small but fun celebration, I want to share with you my favorite books of all time!!!  🎉
---
OMG, I still can't really believe the blog reach the amount of 5000 followers 🥳, it's SO awesome to think that there are 5000 wonderful people who have trusted me to entertain them and I hope I'm giving enough of myself to all of you. Each person who decides to trust me and my work with my blog means the world to me and only empowers me to improve every day to bring you only the best and always looking for this to be a place of love and harmony where we can share our love for reading, but also where you can be 100% honest without fear and without reservations because here there's only positivity and acceptance. 🥰  I LOVE YOU from the bottom my heart, I'm very blessed by the fact of living every day enjoying this experience of being a book blogger and all the good that comes with it, I've met wonderful people and you know that you're one of them, I've discovered incredible new reading and I've grown as a person and as a reader a lot. Also, of course, I've learned from you and I've overcome many of my insecurities and fears thanks to this safe space. 🥺 I would like to have all the right words to express everything I feel right now, but I'll fail just trying, the feeling is much bigger than the words, but I hope you get a little bit of that through this post. I know it's a little all over the place maybe because I'm talking about everything I feel right now, but it seems right because it's real and honest, so I'll just go with the flow lol. I'm planning to do a super special and incredible giveaway to celebrate my 4 years with the blog, that will be in November, I wanted to tell you to know that there will be a "THANK YOU" giveaway to return a little of all the love that I receive day by day. So, in summary, I wanted to say THANK YOU, for always being there for me, commenting on my posts, putting likes, sharing my work, that means a lot and helps me a lot to grow. You're wonderful and I wish that all your dreams come true. LOVE YOU!! 😍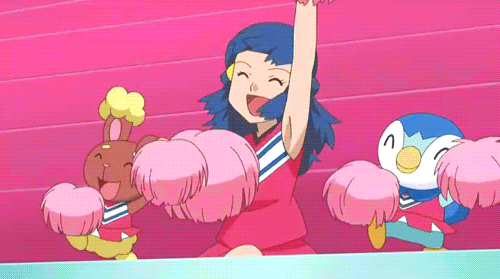 ---
In other news, but also as a celebration of this special day, I want to share with you my top 10 favorite books of ALL times and only for you 👏🏻, I'll leave a small quote because I think it gives more depth and more meaning to each book, and I know that you like quotes as much as me, so I'll add them together with the synopsis my reviews and the links where you can add and buy the books if you're interested. The books aren't in any specific order, because that would break my heart, I LOVE them all equally and I highly recommend them. ❤️ 
I hope you like this idea, I felt it would be fun and light, my main goal was simply to thank, but I'm also a book blogger so it obviously seemed very appropriate to share my most loved books with you! Now without further ado, I hope you enjoy, let me know everything in the comments & let's get started! 🌻 
"Hope can be a powerful force. Maybe there's no actual magic in it, but when you know what you hope for most and hold it like a light within you, you can make things happen, almost like magic."
---
Errand requiring immediate attention. Come.
The note was on vellum, pierced by the talons of the almost-crow that delivered it. Karou read the message. 'He never says please', she sighed, but she gathered up her things.
When Brimstone called, she always came.
In general, Karou has managed to keep her two lives in balance. On the one hand, she's a seventeen-year-old art student in Prague; on the other, errand-girl to a monstrous creature who is the closest thing she has to family. Raised half in our world, half in 'Elsewhere', she has never understood Brimstone's dark work – buying teeth from hunters and murderers – nor how she came into his keeping. She is a secret even to herself, plagued by the sensation that she isn't whole.
Now the doors to Elsewhere are closing, and Karou must choose between the safety of her human life and the dangers of a war-ravaged world that may hold the answers she has always sought.
Goodreads | Book Review | Book Depository
---
"I wonder- if nobody is listening to my voice, am I making any sound at all?"
---
You probably think that Aled Last and I are going to fall in love or something. Since he is a boy and I am a girl.
I just wanted to say—we don't.
Frances Janvier spends most of her time studying. When she's not studying, she's up in her room making fan art for her favorite podcast, Universe City.
Everyone knows Aled Last as that quiet boy who gets straight As. But no one knows he's the creator of Universe City, who goes by the name Radio Silence.
When Frances gets a message from Radio Silence asking if she'll collaborate with him, everything changes. Frances and Aled spend an entire summer working together and becoming best friends. They get each other when no one else does.
But when Aled's identity as Radio Silence is revealed, Frances fears that the future of Universe City—and their friendship—is at risk. Aled helped her find her voice. Without him, will she have the courage to show the world who she really is? Or will she be met with radio silence?
Goodreads | Book Review | Book Depository
---
"Maybe some people are just meant to be in the same story."
---
"We were all heading for each other on a collision course, no matter what. Maybe some people are just meant to be in the same story."
At first, Jude and her twin brother Noah, are inseparable. Noah draws constantly and is falling in love with the charismatic boy next door, while daredevil Jude wears red-red lipstick, cliff-dives, and does all the talking for both of them. Years later, they are barely speaking. Something has happened to change the twins in different yet equally devastating ways . . . but then Jude meets an intriguing, irresistible boy and a mysterious new mentor. The early years are Noah's to tell; the later years are Jude's. But they each have only half the story, and if they can only find their way back to one another, they'll have a chance to remake their world. This radiant, award-winning novel from the acclaimed author of The Sky Is Everywhere will leave you breathless and teary and laughing—often all at once.
Goodreads | Book Review | Book Depository
---
"I was okay just a moment ago. I will learn how to be okay again."
---
You go through life thinking there's so much you need…
Until you leave with only your phone, your wallet, and a picture of your mother.
Marin hasn't spoken to anyone from her old life since the day she left everything behind. No one knows the truth about those final weeks. Not even her best friend, Mabel. But even thousands of miles away from the California coast, at college in New York, Marin still feels the pull of the life and tragedy she's tried to outrun. Now, months later, alone in an emptied dorm for winter break, Marin waits. Mabel is coming to visit, and Marin will be forced to face everything that's been left unsaid and finally confront the loneliness that has made a home in her heart.
Goodreads | Book Review | Book Depository
---
"You cannot harden your heart to the future just because of your past. You cannot use cruelty against yourself to justify cruelty to others."
---
Third & Last Book of The Young Elites Trilogy
There was once a time when darkness shrouded the world, and the darkness had a queen.
Adelina Amouteru is done suffering. She's turned her back on those who have betrayed her and achieved the ultimate revenge: victory. Her reign as the White Wolf has been a triumphant one, but with each conquest her cruelty only grows. The darkness within her has begun to spiral out of control, threatening to destroy all she's gained.
When a new danger appears, Adelina's forced to revisit old wounds, putting not only herself at risk, but every Elite. In order to preserve her empire, Adelina and her Roses must join the Daggers on a perilous quest—though this uneasy alliance may prove to be the real danger. 
Goodreads | Book Review | Book Depository
---
"Love is an enchantress—devious and wild. It sneaks up behind you, soft and gentle and quiet, just before it slits your throat."
---
Welcome to the cursed town of Sparrow…
Where, two centuries ago, three sisters were sentenced to death for witchery. Stones were tied to their ankles and they were drowned in the deep waters surrounding the town.
Now, for a brief time each summer, the sisters return, stealing the bodies of three weak-hearted girls so that they may seek their revenge, luring boys into the harbor and pulling them under.
Like many locals, seventeen-year-old Penny Talbot has accepted the fate of the town. But this year, on the eve of the sisters' return, a boy named Bo Carter arrives; unaware of the danger he has just stumbled into.
Mistrust and lies spread quickly through the salty, rain-soaked streets. The townspeople turn against one another. Penny and Bo suspect each other of hiding secrets. And death comes swiftly to those who cannot resist the call of the sisters.
But only Penny sees what others cannot. And she will be forced to choose: save Bo, or save herself.
Goodreads | Book Review | Book Depository
---
"Life is a book and there are a thousand pages I have not yet read."
---
Third & Last Book of The Infernal Devices Trilogy
Danger and betrayal, secrets and enchantment in the breathtaking conclusion to the Infernal Devices trilogy.
Tessa Gray should be happy – aren't all brides happy?
Yet as she prepares for her wedding, a net of shadows begins to tighten around the Shadowhunters of the London Institute.
A new demon appears, one linked by blood and secrecy to Mortmain, the man who plans to use his army of pitiless automatons, the Infernal Devices, to destroy the Shadowhunters. Mortmain needs only one last item to complete his plan. He needs Tessa. And Jem and Will, the boys who lay equal claim to Tessa's heart, will do anything to save her.
---
"Na razrusha'ya. I am not ruined. E'ya razrushost. I am ruination."
---
Third & Last Book of The Grisha Trilogy
The capital has fallen.
The Darkling rules Ravka from his shadow throne.
Now the nation's fate rests with a broken Sun Summoner, a disgraced tracker, and the shattered remnants of a once-great magical army.
Deep in an ancient network of tunnels and caverns, a weakened Alina must submit to the dubious protection of the Apparat and the zealots who worship her as a Saint. Yet her plans lie elsewhere, with the hunt for the elusive firebird and the hope that an outlaw prince still survives.
Alina will have to forge new alliances and put aside old rivalries as she and Mal race to find the last of Morozova's amplifiers. But as she begins to unravel the Darkling's secrets, she reveals a past that will forever alter her understanding of the bond they share and the power she wields. The firebird is the one thing that stands between Ravka and destruction—and claiming it could cost Alina the very future she's fighting for.
Goodreads | Book Review | Book Depository
---
"There is no such thing as bad people. We're all just people who sometimes do bad things."
---
Sometimes it is the one who loves you who hurts you the most.
Lily hasn't always had it easy, but that's never stopped her from working hard for the life she wants. She's come a long way from the small town in Maine where she grew up
— she graduated from college, moved to Boston, and started her own business. So when she feels a spark with a gorgeous neurosurgeon named Ryle Kincaid, everything in Lily's life suddenly seems almost too good to be true.
Ryle is assertive, stubborn, maybe even a little arrogant. He's also sensitive, brilliant, and has a total soft spot for Lily. And the way he looks in scrubs certainly doesn't hurt. Lily can't get him out of her head. But Ryle's complete aversion to relationships is disturbing. Even as Lily finds herself becoming the exception to his "no dating" rule, she can't help but wonder what made him that way in the first place.
As questions about her new relationship overwhelm her, so do thoughts of Atlas Corrigan — her first love and a link to the past she left behind. He was her kindred spirit, her protector. When Atlas suddenly reappears, everything Lily has built with Ryle is threatened.
Goodreads | Book Review | Book Depository
---
"Some people stay broken. Some pick up the pieces and put them back together with all the sharp edges showing."
---
Near an isolated mansion lies a beautiful garden.
In this garden grow luscious flowers, shady trees…and a collection of precious "butterflies"—young women who have been kidnapped and intricately tattooed to resemble their namesakes. Overseeing it all is the Gardener, a brutal, twisted man obsessed with capturing and preserving his lovely specimens.
When the garden is discovered, a survivor is brought in for questioning. FBI agents Victor Hanoverian and Brandon Eddison are tasked with piecing together one of the most stomach-churning cases of their careers. But the girl, known only as Maya, proves to be a puzzle herself.
As her story twists and turns, slowly shedding light on life in the Butterfly Garden, Maya reveals old grudges, new saviors, and horrific tales of a man who'd go to any length to hold beauty captive. But the more she shares, the more the agents have to wonder what she's still hiding…
Goodreads | Book Review | Book Depository
Credits for the source of the original image HERE
I hope you liked it, guys! I highly recommend each one of these books and give me all your recs, I would LOVE to know. ❤️ 
What's your favorite book or books? & What's your favorite book quote?
🌻 

 Let me know all your thoughts about all these books in the comments, you know I love to know what you think

🌻