☕️ Hi guys, I hope you're having a wonderful day!. here I am with a new WWW Wednesday (originally hosted by A Daily Rhythm, and revived by Taking on a World of Words, where I'll share with you the books that I've finished, my current and upcoming readings, and so chat a little about them ☕️
This meme tries to answer the following three questions:
What are you currently reading?
What did you finish recently reading?
What do you think you'll read next?
---
The Chalk Man by C.J. Tudor
---
In 1986, Eddie and his friends are just kids on the verge of adolescence. They spend their days biking around their sleepy English village and looking for any taste of excitement they can get. The chalk men are their secret code: little chalk stick figures they leave for one another as messages only they can understand. But then a mysterious chalk man leads them right to a dismembered body, and nothing is ever the same.
In 2016, Eddie is fully grown, and thinks he's put his past behind him. But then he gets a letter in the mail, containing a single chalk stick figure. When it turns out that his friends got the same message, they think it could be a prank . . . until one of them turns up dead.
That's when Eddie realizes that saving himself means finally figuring out what really happened all those years ago.
| Goodreads |
---
It seems like I'm finally getting back to my normal state after going through a terrible reading slump last month, and I'm currently reading this book and really enjoying it! I don't know if enjoying is the right word for the content of the book, which is quite dark, but I do think it's brilliant and I'm absolutely hooked with the plot. I'm super grateful for all you guys who have insisted that I read it, you were right, it's the book for me! I'm just about finished it, maybe when you read this I've already done it, and so far I can tell it's a solid plot, where we follow a group of boys who have been through various tragedies since the "chalk man" has appeared in their lives, and while we follow this timeline that unfolds in 1086, we also have other chapters that are established in 2016, where we follow Eddie, the main character, as an adult man, and we see how everything begins to repeat itself. I really like it, it reminds me of IT, but for some reason is more like the movie than the book lol. I think if you like Stephen King you'll like the author's work, and personally, I think that the writing style is easier to read and has a rather fluid but still crude style, which goes perfectly with the dark and mysterious tone of the plot. I'm excited to continue reading to bring you my full thoughts on it!
As you already know, I'm participating in PopCulture Readathon, and this book is for the promo of "reading a book in your second favorite genre" which in my case is mystery/thriller.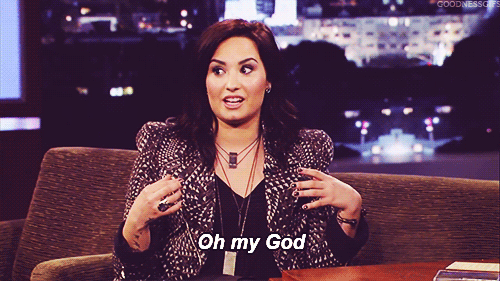 ---
Mayhem by Estelle Laure
---
A YA feminist mash up inspired by The Lost Boys and The Craft.
It's 1987 and unfortunately it's not all Madonna and cherry lip balm. Mayhem Brayburn has always known there was something off about her and her mother, Roxy. Maybe it has to do with Roxy's constant physical pain, or maybe with Mayhem's own irresistible pull to water. Either way, she knows they aren't like everyone else. But when May's stepfather finally goes too far, Roxy and Mayhem flee to Santa Maria, California, the coastal beach town that holds the answers to all of Mayhem's questions about who her mother is, her estranged family, and the mysteries of her own self. There she meets the kids who live with her aunt, and it opens the door to the magic that runs through the female lineage in her family, the very magic Mayhem is next in line to inherit and which will change her life for good. But when she gets wrapped up in the search for the man who has been kidnapping girls from the beach, her life takes another dangerous turn and she is forced to face the price of vigilante justice and to ask herself whether revenge is worth the cost.
From the acclaimed author of This Raging Light and But Then I Came Back, Estelle Laure offers a riveting and complex story with magical elements about a a family of women contending with what appears to be an irreversible destiny, taking control and saying when enough is enough. 
| Goodreads |
---
I feel super grateful to have been able to read an ARC of this book before its release date, I'm participating in the blog tour, so my full thoughts will be here on the blog on Monday 13th in case you want to know more. So here, I'll be brief, I liked the book, I think it has a very beautiful atmosphere, I love that it takes place in Santa Maria, California, and I quite enjoyed the unique idea of ​​the magical system and this lineage of powerful women, fantastic aspects. On the other hand, it seems to me that the most humane and crudest side that the story touches, that touched many delicate topics such as rape, suicide, violence and more, is the most solid side and managed to stand out much more than the magical side, somehow cloudy the author's original idea. Anyway, I appreciate that the author has shared things very hard-hitting side that has a lot to do with her personal story, which she tells herself in the book. On the other hand, the characters need further development as well as many subplots, even so, it's a good book, and I think it's difficult to try to tell such a complex story in only 300 pages. So, what it was, was good for me and I would still recommend it.
I'll talk much more in my full review soon & I read this to complete the "read a book that includes magic" promp.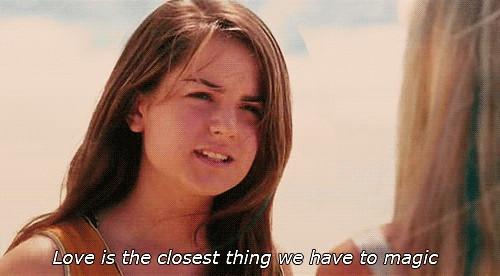 ---
I'm not sure what I'll feel like reading when I finish my current reading, so I've picked these four books of my big stack, cause I think are the most possible options. I almost made a blue color palette here, but I also wanted to add Tunnel of Bones, because I'd like to read before forgetting details from the first book, as well as want to read Rebel for the same reason. Then Spin the Dawn is a book which I've heard the most incredible things about and also I think that the plot sounds too original to miss it & last but not least, I want to read The Guinevere Deception because I want to read more from the author, I've read Elizabeth Frankenstein in the past and I loved that book, so I would love to have more of that lyrical prose and its super atmospheric stories.
Let me know if you have read any of these, I would love to hear your opinion and maybe you can help me decide what to pick up next! LOVE YOU ❤️ 

Credits for the source of the original image HERE
☕️
What are you currently reading? & Have you read any of these books?

 ☕️
Let me know EVERYTHING in the comments, you know that I love to know what you think