🔥 Hi guys, I hope you're having a wonderful day, surrounded by the best readings!! ❤️ Today I'm bringing you one of my favorite posts where I show you my most anticipated new releases of the month. 🥰 I'm SO excited to be this 2020 sharing with you, is really a blessing, so I hope you enjoy these posts and find some new books to add to your endless TBR because as I always say: Good for the soul but bad for the wallet, right? But it's what we love …BOOKS AND MORE BOOKS, so I hope you enjoy it. The books I choose to add here are just some that I would love to read at some point because they sound like something I'll personally enjoy, so without more further ado, let's start! 🔥
July 7th, 2020
The Shadows by Alex North
---
The haunting new thriller from Alex North, author of the New York Times bestseller The Whisper Man
You knew a teenager like Charlie Crabtree. A dark imagination, a sinister smile–always on the outside of the group. Some part of you suspected he might be capable of doing something awful. Twenty-five years ago, Crabtree did just that, committing a murder so shocking that it's attracted that strange kind of infamy that only exists on the darkest corners of the internet–and inspired more than one copycat.
Paul Adams remembers the case all too well: Crabtree–and his victim–were Paul's friends. Paul has slowly put his life back together. But now his mother, old and senile, has taken a turn for the worse. Though every inch of him resists, it is time to come home.
It's not long before things start to go wrong. Reading the news, Paul learns another copycat has struck. His mother is distressed, insistent that there's something in the house. And someone is following him. Which reminds him of the most unsettling thing about that awful day twenty-five years ago.
It wasn't just the murder.
It was the fact that afterward, Charlie Crabtree was never seen again… 
---
Cinderella Is Dead by Kalynn Bayron
---
It's 200 years after Cinderella found her prince, but the fairy tale is over. Teen girls are now required to appear at the Annual Ball, where the men of the kingdom select wives based on a girl's display of finery. If a suitable match is not found, the girls not chosen are never heard from again.
Sixteen-year-old Sophia would much rather marry Erin, her childhood best friend, than parade in front of suitors. At the ball, Sophia makes the desperate decision to flee, and finds herself hiding in Cinderella's mausoleum. There, she meets Constance, the last known descendant of Cinderella and her step sisters. Together they vow to bring down the king once and for all–and in the process, they learn that there's more to Cinderella's story than they ever knew . . .
This fresh take on a classic story will make readers question the tales they've been told, and root for girls to break down the constructs of the world around them.
---
All These Monsters (Monsters #1) by Amy Tintera
---
Seventeen-year-old Clara is ready to fight back. Fight back against her abusive father, fight back against the only life she's ever known, and most of all, fight back against scrabs, the earth-dwelling monsters that are currently ravaging the world. So when an opportunity arises for Clara to join an international monster-fighting squad, she jumps at the chance.
When Clara starts training with her teammates, however, she realizes what fighting monsters really means: sore muscles, exhaustion, and worst of all, death. Scrabs are unpredictable, violent, and terrifying. But as Clara gains confidence in her battle skills, she starts to realize scrabs might not be the biggest evil. The true monsters are the ones you least expect.
---
Burn Our Bodies Down by Rory Power
---
From the author of the New York Times bestseller Wilder Girls comes a new twisty thriller about a girl whose past has always been a mystery—until she decides to return to her mother's hometown . . . where history has a tendency to repeat itself.
Ever since Margot was born, it's been just her and her mother. No answers to Margot's questions about what came before. No history to hold on to. No relative to speak of. Just the two of them, stuck in their run-down apartment, struggling to get along.
But that's not enough for Margot. She wants family. She wants a past. And she just found the key she needs to get it: A photograph, pointing her to a town called Phalene. Pointing her home. Only, when Margot gets there, it's not what she bargained for.
Margot's mother left for a reason. But was it to hide her past? Or was it to protect Margot from what's still there?
The only thing Margot knows for sure is there's poison in their family tree, and their roots are dug so deeply into Phalene that now that she's there, she might never escape.
---
Girl, Serpent, Thorn by Melissa Bashardoust
---
A captivating and utterly original fairy tale about a girl cursed to be poisonous to the touch, and who discovers what power might lie in such a curse…

There was and there was not, as all stories begin, a princess cursed to be poisonous to the touch. But for Soraya, who has lived her life hidden away, apart from her family, safe only in her gardens, it's not just a story.
As the day of her twin brother's wedding approaches, Soraya must decide if she's willing to step outside of the shadows for the first time. Below in the dungeon is a demon who holds knowledge that she craves, the answer to her freedom. And above is a young man who isn't afraid of her, whose eyes linger not with fear, but with an understanding of who she is beneath the poison.
Soraya thought she knew her place in the world, but when her choices lead to consequences she never imagined, she begins to question who she is and who she is becoming…human or demon. Princess or monster.
---
The Girls Weekend by Jody Gehrman
---
Their reunion just became a crime scene . . .
June Moody, a thirty-something English professor, just wants to get away from her recent breakup and reunite with girlfriends over summer break. Her old friend and longtime nemesis, Sadie MacTavish, a mega-successful author, invites June and her college friends to a baby shower at her sprawling estate in the San Juan Islands. June is less than thrilled to spend time with Sadie–and her husband, June's former crush–but agrees to go.
The party gets off to a shaky start when old grudges resurface, but when they wake the next morning, they find something worse: Sadie is missing, the house is in shambles, and bloodstains mar the staircase. None of them has any memory of the night before; they wonder if they were drugged. Everyone's a suspect. Since June had a secret rendezvous with Sadie's husband, she has plenty of reason to suspect herself. Apparently, so do the cops.
A Celtic knot of suspense and surprise, this brooding, atmospheric novel will keep you guessing as each twist reveals a new possibility. It will remind you of friendships hidden in the depths of your own past, and make you wonder how well you really know the people you've loved the longest. 
---
July 9th, 2020
Loveless by Alice Oseman
---
The fourth novel from the phenomenally talented Alice Oseman – one of the most authentic and talked-about voices in contemporary YA.
It was all sinking in. I'd never had a crush on anyone. No boys, no girls, not a single person I had ever met. What did that mean?
Georgia has never been in love, never kissed anyone, never even had a crush – but as a fanfic-obsessed romantic she's sure she'll find her person one day.
As she starts university with her best friends, Pip and Jason, in a whole new town far from home, Georgia's ready to find romance, and with her outgoing roommate on her side and a place in the Shakespeare Society, her 'teenage dream' is in sight.
But when her romance plan wreaks havoc amongst her friends, Georgia ends up in her own comedy of errors, and she starts to question why love seems so easy for other people but not for her. With new terms thrown at her – asexual, aromantic – Georgia is more uncertain about her feelings than ever.
Is she destined to remain loveless? Or has she been looking for the wrong thing all along?
This wise, warm and witty story of identity and self-acceptance sees Alice Oseman on towering form as Georgia and her friends discover that true love isn't limited to romance. 
---
Harrow Lake by Kat Ellis
---
THE MUST-HAVE THRILLER OF 2020 THAT WILL KEEP YOU GRIPPED, KEEP YOU GUESSING, AND KEEP YOU UP ALL NIGHT…
Lola Nox is the daughter of a celebrated horror filmmaker – she thinks nothing can scare her. But when her father is brutally attacked in their New York apartment, she's swiftly packed off to live with a grandmother she's never met in Harrow Lake, the eerie town where her father's most iconic horror movie was shot.
The locals are weirdly obsessed with the film that put their town on the map – and there are strange disappearances, which the police seem determined to explain away.
And there's someone – or something – stalking Lola's every move.
The more she discovers about the town, the more terrifying it becomes. Because Lola's got secrets of her own. And if she can't find a way out of Harrow Lake, they might just be the death of her…
---
July 14th, 2020
Mayhem by Estelle Laure
---
A YA feminist mash up inspired by The Lost Boys and The Craft.
It's 1987 and unfortunately it's not all Madonna and cherry lip balm. Mayhem Brayburn has always known there was something off about her and her mother, Roxy. Maybe it has to do with Roxy's constant physical pain, or maybe with Mayhem's own irresistible pull to water. Either way, she knows they aren't like everyone else. But when May's stepfather finally goes too far, Roxy and Mayhem flee to Santa Maria, California, the coastal beach town that holds the answers to all of Mayhem's questions about who her mother is, her estranged family, and the mysteries of her own self. There she meets the kids who live with her aunt, and it opens the door to the magic that runs through the female lineage in her family, the very magic Mayhem is next in line to inherit and which will change her life for good. But when she gets wrapped up in the search for the man who has been kidnapping girls from the beach, her life takes another dangerous turn and she is forced to face the price of vigilante justice and to ask herself whether revenge is worth the cost.
From the acclaimed author of This Raging Light and But Then I Came Back, Estelle Laure offers a riveting and complex story with magical elements about a a family of women contending with what appears to be an irreversible destiny, taking control and saying when enough is enough.
---
July 21st, 2020
Ghost Wood Song by Erica Waters
---
Sawkill Girls meets Beautiful Creatures in this lush and eerie debut, where the boundary between reality and nightmares is as thin as the veil between the living and the dead. 
If I could have a fiddle made of Daddy's bones, I'd play it. I'd learn all the secrets he kept.
Shady Grove inherited her father's ability to call ghosts from the grave with his fiddle, but she also knows the fiddle's tunes bring nothing but trouble and darkness.
But when her brother is accused of murder, she can't let the dead keep their secrets.
In order to clear his name, she's going to have to make those ghosts sing.
Family secrets, a gorgeously resonant LGBTQ love triangle, and just the right amount of creepiness make this young adult debut a haunting and hopeful story about facing everything that haunts us in the dark.
---
July 28th, 2020
A Wicked Magic by Sasha Laurens
---
The Chilling Adventures of Sabrina meets The Craft when modern witches must save teens stolen by an ancient demon in this YA fantasy-thriller debut.
Dan and Liss are witches. The Black Book granted them that power. Harnessing that power feels good, especially when everything in their lives makes them feel powerless.
During a spell gone wrong, Liss's boyfriend is snatched away by an evil entity and presumed dead. Dan and Liss's friendship dies that night, too. How can they practice magic after the darkness that they conjured?
Months later, Liss discovers that her boyfriend is alive, trapped underground in the grips of an ancient force. She must save him, and she needs Dan and the power of The Black Book to do so. Dan is quickly sucked back into Liss's orbit and pushes away her best friend, Alexa. But Alexa has some big secrets she's hiding and her own unique magical disaster to deal with.
When another teenager disappears, the girls know it's no coincidence. What greedy magic have they awakened? And what does it want with these teens it has stolen?
Set in the atmospheric wilds of California's northern coast, Sasha Laurens's thrilling debut novel is about the complications of friendship, how to take back power, and how to embrace the darkness that lives within us all.
---
Today Tonight Tomorrow by Rachel Lynn Solomon
---
The Hating Game meets Nick and Norah's Infinite Playlist by way of Morgan Matson in this unforgettable romantic comedy about two rival overachievers whose relationship completely transforms over the course of twenty-four hours.
Today, she hates him.
It's the last day of senior year. Rowan Roth and Neil McNair have been bitter rivals for all of high school, clashing on test scores, student council elections, and even gym class pull-up contests. While Rowan, who secretly wants to write romance novels, is anxious about the future, she'd love to beat her infuriating nemesis one last time.
Tonight, she puts up with him.
When Neil is named valedictorian, Rowan has only one chance at victory: Howl, a senior class game that takes them all over Seattle, a farewell tour of the city she loves. But after learning a group of seniors is out to get them, she and Neil reluctantly decide to team up until they're the last players left—and then they'll destroy each other.
As Rowan spends more time with Neil, she realizes he's much more than the awkward linguistics nerd she's sparred with for the past four years. And, perhaps, this boy she claims to despise might actually be the boy of her dreams.
Tomorrow…maybe she's already fallen for him.
---
Besides the Goodreads link, that I always add in case you want to add the book to your TBR, this time I've also added a link to Book Depository, in case you want to pre-order the book there. In that case, I want you to know that as an affiliate, I'll receive a small percentage of your purchase and it would be REALLY helpful to me, to buy more books, and keep sharing with you ❤️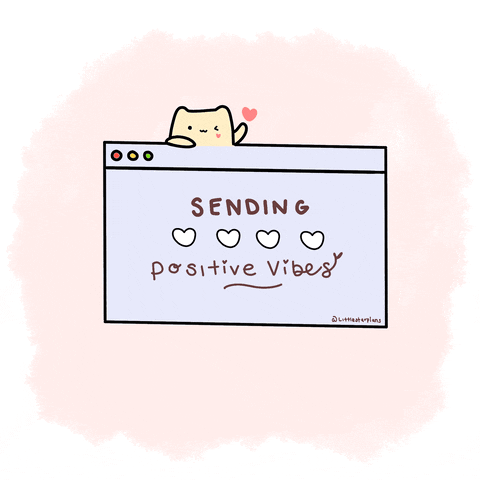 Original background image HERE
🍃 Are you excited about any of these books? & What is your most anticipated release of the month?! 🍃
 let me know ALL your thoughts in the comments, I LOVE talking with you ❤️