🏳️‍🌈 Hi, guys! I hope you're having the most wonderful day and for all the members of the LBGT+ community, HAPPY month, my loves, be proud of yourself always: love is love! ❤️ Today I'm very excited to bring you this compilation of many books featuring LGBT+ characters and also many of them own voices, which is super important, all this to celebrate this pride month as every year. This is also a super important post because always through them, like many blogger friends, we try to promote the reading of own voices' authors within the LGBT+ community, in order to continue teaching and showing the world that there's nothing more beautiful than love in all its forms. 🥰 
Also, I want to share with you, because you're my family too: last month my brother has decided to come out to me and we have shared a really unique moment, he represents himself as bisexual, and although he's still not sure because he's only 16 years old and he's still discovering about how he feels and how he represents himself, I'm 100% a proud big sister, he's my younger brother and I couldn't admire his strength and courage more at every step he takes in his life. It makes me want to cry, I'm just SO excited and happy for him 😭 😭 😭, so I just wanted to share this experience with you, and also speak directly to all the families and beings in the world who come here, and transmit the love and support that you should always have with the beings that you love and the respect and admiration that you must feel for their choices. We come to the world to evolve so accept, love, and be happy, we are all a miracle. 😍 
So, super excited to share this incredible list of 2020 releases with you, many of them you may have already seen me talk about here on the blog or many of them are already on many of my lists, but I still wanted to put each title together so you have a resource to go to fill your TBR with more and more diversity and love 👏🏻. Now, without further ado, let's start!  🏳️‍🌈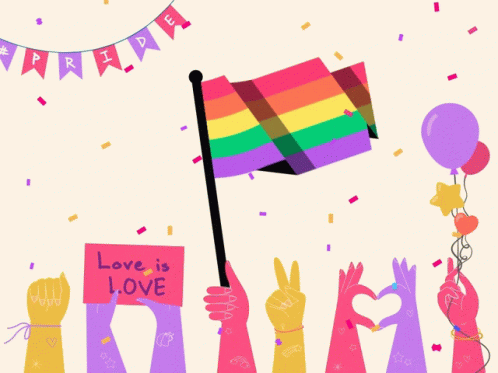 ---
🌈 Loveless by Alice Oseman | It was all sinking in. I'd never had a crush on anyone. No boys, no girls, not a single person I had ever met. What did that mean?
Georgia has never been in love, never kissed anyone, never even had a crush – but as a fanfic-obsessed romantic she's sure she'll find her person one day.
As she starts university with her best friends, Pip and Jason, in a whole new town far from home, Georgia's ready to find romance, and with her outgoing roommate on her side and a place in the Shakespeare Society, her 'teenage dream' is in sight.
But when her romance plan wreaks havoc amongst her friends, Georgia ends up in her own comedy of errors, and she starts to question why love seems so easy for other people but not for her. With new terms thrown at her – asexual, aromantic – Georgia is more uncertain about her feelings than ever.
Is she destined to remain loveless? Or has she been looking for the wrong thing all along?
This wise, warm and witty story of identity and self-acceptance sees Alice Oseman on towering form as Georgia and her friends discover that true love isn't limited to romance.
---
🌈 The Henna Wars by Adiba Jaigirdar | When Dimple Met Rishi meets Simon vs. the Homo Sapiens Agenda in this rom com about two teen girls with rival henna businesses.
When Nishat comes out to her parents, they say she can be anyone she wants—as long as she isn't herself. Because Muslim girls aren't lesbians. Nishat doesn't want to hide who she is, but she also doesn't want to lose her relationship with her family. And her life only gets harder once a childhood friend walks back into her life.
Flávia is beautiful and charismatic and Nishat falls for her instantly. But when a school competition invites students to create their own businesses, both Flávia and Nishat choose to do henna, even though Flávia is appropriating Nishat's culture. Amidst sabotage and school stress, their lives get more tangled—but Nishat can't quite get rid of her crush on Flávia, and realizes there might be more to her than she realized.
---
🌈 The Falling in Love Montage by Ciara Smyth | Saoirse doesn't believe in love at first sight or happy endings. If they were real, her mother would still be able to remember her name and not in a care home with early onset dementia. A condition that Saoirse may one day turn out to have inherited. So she's not looking for a relationship. She doesn't see the point in igniting any romantic sparks if she's bound to burn out.
But after a chance encounter at an end-of-term house party, Saoirse is about to break her own rules. For a girl with one blue freckle, an irresistible sense of mischief, and a passion for rom-coms.
Unbothered by Saoirse's no-relationships rulebook, Ruby proposes a loophole: They don't need true love to have one summer of fun, complete with every cliché, rom-com montage-worthy date they can dream up—and a binding agreement to end their romance come fall. It would be the perfect plan, if they weren't forgetting one thing about the Falling in Love Montage: when it's over, the characters actually fall in love… for real.
---
🌈 Only Mostly Devastated by Sophie Gonzales | SIMON VS. THE HOMO SAPIENS AGENDA meets CLUELESS in this boy-meets-boy spin on Grease
Summer love…gone so fast.
Will Tavares is the dream summer fling―he's fun, affectionate, kind―but just when Ollie thinks he's found his Happily Ever After, summer vacation ends and Will stops texting Ollie back. Now Ollie is one prince short of his fairy tale ending, and to complicate the fairy tale further, a family emergency sees Ollie uprooted and enrolled at a new school across the country. Which he minds a little less when he realizes it's the same school Will goes to…except Ollie finds that the sweet, comfortably queer guy he knew from summer isn't the same one attending Collinswood High. This Will is a class clown, closeted―and, to be honest, a bit of a jerk.
Ollie has no intention of pining after a guy who clearly isn't ready for a relationship, especially since this new, bro-y jock version of Will seems to go from hot to cold every other week. But then Will starts "coincidentally" popping up in every area of Ollie's life, from music class to the lunch table, and Ollie finds his resolve weakening.
The last time he gave Will his heart, Will handed it back to him trampled and battered. Ollie would have to be an idiot to trust him with it again.
Right? Right.
---
🌈 Late to the Party by Kelly Quindlen | Seventeen is nothing like Codi Teller imagined.
She's never crashed a party, never stayed out too late. She's never even been kissed. And it's not just because she's gay. It's because she and her two best friends, Maritza and JaKory, spend more time in her basement watching Netflix than engaging with the outside world.
So when Maritza and JaKory suggest crashing a party, Codi is highly skeptical. Those parties aren't for kids like them. They're for cool kids. Straight kids.
But then Codi stumbles upon one of those cool kids, Ricky, kissing another boy in the dark, and an unexpected friendship is formed. In return for never talking about that kiss, Ricky takes Codi under his wing and draws her into a wild summer filled with late nights, new experiences, and one really cute girl named Lydia.
The only problem? Codi never tells Maritza or JaKory about any of it.
From author Kelly Quindlen comes a poignant and deeply relatable story about friendship, self-acceptance, what it means to be a Real Teenager. Late to the Party is an ode to late bloomers and wallflowers everywhere.
---
🌈 Infinity Son (Infinity Cycle #1) by Adam Silvera | Growing up in New York, brothers Emil and Brighton always idolized the Spell Walkers—a vigilante group sworn to rid the world of specters. While the Spell Walkers and other celestials are born with powers, specters take them, violently stealing the essence of endangered magical creatures.
Brighton wishes he had a power so he could join the fray. Emil just wants the fighting to stop. The cycle of violence has taken a toll, making it harder for anyone with a power to live peacefully and openly. In this climate of fear, a gang of specters has been growing bolder by the day.
Then, in a brawl after a protest, Emil manifests a power of his own—one that puts him right at the heart of the conflict and sets him up to be the heroic Spell Walker Brighton always wanted to be.
Brotherhood, love, and loyalty will be put to the test, and no one will escape the fight unscathed.
Balancing epic and intensely personal stakes, bestselling author Adam Silvera's Infinity Son is a gritty, fast-paced adventure about two brothers caught up in a magical war generations in the making.
---
🌈 The Gravity of Us by Phil Stamper | As a successful social media journalist with half a million followers, seventeen-year-old Cal is used to sharing his life online. But when his pilot father is selected for a highly publicized NASA mission to Mars, Cal and his family relocate from Brooklyn to Houston and are thrust into a media circus.
Amidst the chaos, Cal meets sensitive and mysterious Leon, another "Astrokid," and finds himself falling head over heels—fast. As the frenzy around the mission grows, so does their connection. But when secrets about the program are uncovered, Cal must find a way to reveal the truth without hurting the people who have become most important to him.
Expertly capturing the thrill of first love and the self-doubt all teens feel, debut author Phil Stamper is a new talent to watch.
---
🌈 The Fascinators by Andrew Eliopulos | A magic-infused YA novel about friendship, first love, and feeling out of place that will bewitch fans of Rainbow Rowell and Maggie Stiefvater.
Living in a small town where magic is frowned upon, Sam needs his friends James and Delia—and their time together in their school's magic club—to see him through to graduation.
But as soon as senior year starts, little cracks in their group begin to show. Sam may or may not be in love with James. Delia is growing more frustrated with their amateur magic club. And James reveals that he got mixed up with some sketchy magickers over the summer, putting a target on all their backs.
With so many fault lines threatening to derail his hopes for the year, Sam is forced to face the fact that the very love of magic that brought his group together is now tearing them apart—and there are some problems that no amount of magic can fix.
---
🌈 Dark and Deepest Red by Anna-Marie McLemore | Summer, 1518. A strange sickness sweeps through Strasbourg: women dance in the streets, some until they fall down dead. As rumors of witchcraft spread, suspicion turns toward Lavinia and her family, and Lavinia may have to do the unimaginable to save herself and everyone she loves.
Five centuries later, a pair of red shoes seal to Rosella Oliva's feet, making her dance uncontrollably. They draw her toward a boy who knows the dancing fever's history better than anyone: Emil, whose family was blamed for the fever five hundred years ago. But there's more to what happened in 1518 than even Emil knows, and discovering the truth may decide whether Rosella survives the red shoes.
With McLemore's signature lush prose, Dark and Deepest Red pairs the forbidding magic of a fairy tale with a modern story of passion and betrayal.
---
🌈 Belle Révolte by Linsey Miller | From the author of the Mask of Shadows duology comes a standalone fantasy where two young women must trade lives, work together to stay alive, and end a war caused by magic and greed.
Emilie des Marais is more at home holding scalpels than embroidery needles and is desperate to escape her noble roots to serve her country as a physician. But society dictates a noble lady cannot perform such gruesome work.
Annette Boucher, overlooked and overworked by her family, wants more from life than her humble beginnings and is desperate to be trained in magic. So when a strange noble girl offers Annette the chance of a lifetime, she accepts.
Emilie and Annette swap lives—Annette attends finishing school as a noble lady to be trained in the ways of divination, while Emilie enrolls to be a physician's assistant, using her natural magical talent to save lives.
But when their nation instigates a terrible war, Emilie and Annette come together to help the rebellion unearth the truth before it's too late.
---
🌈 Date Me, Bryson Keller by Kevin van Whye | What If It's Us meets To All the Boys I've Loved Before in this upbeat and heartfelt boy-meets-boy romance that feels like a modern twist on a '90s rom-com!
Everyone knows about the dare: Each week, Bryson Keller must date someone new–the first person to ask him out on Monday morning. Few think Bryson can do it. He may be the king of Fairvale Academy, but he's never really dated before.
Until a boy asks him out, and everything changes.
Kai Sheridan didn't expect Bryson to say yes. So when Bryson agrees to secretly go out with him, Kai is thrown for a loop. But as the days go by, he discovers there's more to Bryson beneath the surface, and dating him begins to feel less like an act and more like the real thing. Kai knows how the story of a gay boy liking someone straight ends. With his heart on the line, he's awkwardly trying to navigate senior year at school, at home, and in the closet, all while grappling with the fact that this "relationship" will last only five days. After all, Bryson Keller is popular, good-looking, and straight . . . right?
Kevin van Whye delivers an uplifting and poignant coming-out love story that will have readers rooting for these two teens to share their hearts with the world–and with each other.
---
🌈 When We Were Magic by Sarah Gailey | A moving, darkly funny novel about six teens whose magic goes wildly awry from Magic for Liars author Sarah Gailey, who Chuck Wendig calls an "author to watch."
Keeping your magic a secret is hard. Being in love with your best friend is harder.
Alexis has always been able to rely on two things: her best friends, and the magic powers they all share. Their secret is what brought them together, and their love for each other is unshakeable—even when that love is complicated. Complicated by problems like jealousy, or insecurity, or lust. Or love.
That unshakeable, complicated love is one of the only things that doesn't change on prom night.
When accidental magic goes sideways and a boy winds up dead, Alexis and her friends come together to try to right a terrible wrong. Their first attempt fails—and their second attempt fails even harder. Left with the remains of their failed spells and more consequences than anyone could have predicted, each of them must find a way to live with their part of the story. 
---
🌈 The Circus Rose by Betsy Cornwell | A queer retelling of "Snow White and Rose Red" in which teenage twins battle evil religious extremists to save their loves and their circus family.
Twins Rosie and Ivory have grown up at their ringmaster mother's knee, and after years on the road, they're returning to Port End, the closest place to home they know. Yet something has changed in the bustling city: fundamentalist flyers paper the walls and preachers fill the squares, warning of shadows falling over the land. The circus prepares a triumphant homecoming show, full of lights and spectacle that could chase away even the darkest shadow. But during Rosie's tightrope act, disaster strikes.
In this lush, sensuous novel interwoven with themes of social justice and found family, it's up to Ivory and her magician love—with the help of a dancing bear—to track down an evil priest and save their circus family before it's too late.
---
🌈 Meet Cute Club (Sweet Rose #1) by Jack Harbon | Jordan Collins doesn't need a man.
What he needs is for his favorite author to release another one of her sexy supernatural novels and more people to sign up for the romance book club that he fears is slowly and steadily losing its steam. He also needs for the new employee at his local bookstore to stop making fun of him for reading things meant for "grandmas."
The very last thing he needs is for that same employee, Rex Bailey, to waltz into his living room and ask to join Meet Cute Club. Despite his immediate thoughts—like laughing in his face and telling him to kick rocks—Jordan decides that if he wants this club to continue thriving, he can't turn away any new members. Not even ones like Rex, who somehow manage to be both frustratingly obnoxious and breathtakingly handsome.
As Jordan and Rex team up to bring the club back from the ashes, Jordan soon discovers that Rex might not be the arrogant troll he made himself out to be, and that, like with all things in life, maybe he was wrong to judge a book by its cover.
---
🌈 Conventionally Yours (True Colors #1) by Annabeth Albert | When two "big name fans" go head-to-head at a convention, love isn't the only thing at stake.
Charming, charismatic, and effortlessly popular, Conrad Stewart seems to have it all…but in reality, he's scrambling to keep his life from tumbling out of control.
Brilliant, guarded, and endlessly driven, Alden Roth may as well be the poster boy for perfection…but even he can't help but feel a little broken inside.
When these mortal enemies are stuck together on a cross-country road trip to the biggest fan convention of their lives, their infamous rivalry takes a backseat as an unexpected connection is forged. Yet each has a reason why they have to win the upcoming Odyssey gaming tournament and neither is willing to let emotion get in the way―even if it means giving up their one chance at something truly magical.
---
🌈 Where We Go From Here by Lucas Rocha | An absorbing debut novel about three gay young adults in Brazil whose lives become intertwined in the face of HIV, perfect for fans of Adam Silvera and Bill Konigsberg
Ian has just been diagnosed with HIV.
Victor, to his great relief, has tested negative.
Henrique has been living with HIV for the past three years.
When Victor finds himself getting tested for HIV for the first time, he can't help but question his entire relationship with Henrique, the guy he has-had-been dating. See, Henrique didn't disclose his positive HIV status to Victor until after they had sex, and even though Henrique insisted on using every possible precaution, Victor is livid.
That's when Victor meets Ian, a guy who's also getting tested for HIV. But Ian's test comes back positive, and his world is about to change forever. Though Victor is loath to think about Henrique, he offers to put the two of them in touch, hoping that perhaps Henrique can help Ian navigate his new life. In the process, the lives of Ian, Victor, and Henrique will become intertwined in a story of friendship, love, and stigma-a story about hitting what you think is rock bottom, but finding the courage and support to keep moving forward.
Set in Rio de Janeiro, Brazil, this utterly engrossing debut by Brazilian author Lucas Rocha calls back to Alex Sanchez's Rainbow Boys series, bringing attention to how far we've come with HIV, while shining a harsh light on just how far we have yet to go.
---
🌈 I'll Be the One by Lyla Lee | The world of K-Pop has never met a star like this. Debut author Lyla Lee delivers a deliciously fun, thoughtful rom-com celebrating confidence and body positivity—perfect for fans of Jenny Han and Julie Murphy.
Skye Shin has heard it all. Fat girls shouldn't dance. Wear bright colors. Shouldn't call attention to themselves. But Skye dreams of joining the glittering world of K-Pop, and to do that, she's about to break all the rules that society, the media, and even her own mother, have set for girls like her.
She'll challenge thousands of other performers in an internationally televised competition looking for the next K-pop star, and she'll do it better than anyone else.
When Skye nails her audition, she's immediately swept into a whirlwind of countless practices, shocking performances, and the drama that comes with reality TV. What she doesn't count on are the highly fat-phobic beauty standards of the Korean pop entertainment industry, her sudden media fame and scrutiny, or the sparks that soon fly with her fellow competitor, Henry Cho.
But Skye has her sights on becoming the world's first plus-sized K-pop star, and that means winning the competition—without losing herself.
---
🌈 All Boys Aren't Blue by George M. Johnson | In a series of personal essays, prominent journalist and LGBTQIA+ activist George M. Johnson explores his childhood, adolescence, and college years in New Jersey and Virginia. From the memories of getting his teeth kicked out by bullies at age five, to flea marketing with his loving grandmother, to his first sexual relationships, this young-adult memoir weaves together the trials and triumphs faced by Black queer boys.
Both a primer for teens eager to be allies as well as a reassuring testimony for young queer men of color, All Boys Aren't Blue covers topics such as gender identity, toxic masculinity, brotherhood, family, structural marginalization, consent, and Black joy. Johnson's emotionally frank style of writing will appeal directly to young adults.
---
🌈 Felix Ever After by Kacen Callender| From Stonewall and Lambda Award-winning author Kacen Callender comes a revelatory YA novel about a transgender teen grappling with identity and self-discovery while falling in love for the first time.
Felix Love has never been in love—and, yes, he's painfully aware of the irony. He desperately wants to know what it's like and why it seems so easy for everyone but him to find someone. What's worse is that, even though he is proud of his identity, Felix also secretly fears that he's one marginalization too many—Black, queer, and transgender—to ever get his own happily-ever-after.
When an anonymous student begins sending him transphobic messages—after publicly posting Felix's deadname alongside images of him before he transitioned—Felix comes up with a plan for revenge. What he didn't count on: his catfish scenario landing him in a quasi–love triangle….
But as he navigates his complicated feelings, Felix begins a journey of questioning and self-discovery that helps redefine his most important relationship: how he feels about himself.
Felix Ever After is an honest and layered story about identity, falling in love, and recognizing the love you deserve.
---
🌈 The Extraordinaries (The Extraordinaries #1) by T.J. Klune | Some people are extraordinary. Some are just extra. TJ Klune's YA debut, The Extraordinaries, is a queer coming-of-age story about a fanboy with ADHD and the heroes he loves.
Nick Bell? Not extraordinary. But being the most popular fanfiction writer in the Extraordinaries fandom is a superpower, right?
After a chance encounter with Shadow Star, Nova City's mightiest hero (and Nick's biggest crush), Nick sets out to make himself extraordinary. And he'll do it with or without the reluctant help of Seth Gray, Nick's best friend (and maybe the love of his life).
Rainbow Rowell's Fangirl meets Marissa Meyer's Renegades in TJ Klune's YA debut.
---
🌈 Camp by Lev A.C. Rosen | From the author of the acclaimed Jack of Hearts (and other parts) comes a sweet and sharp screwball comedy that critiques the culture of toxic masculinity within the queer community.
Sixteen-year-old Randy Kapplehoff loves spending the summer at Camp Outland, a camp for queer teens. It's where he met his best friends. It's where he takes to the stage in the big musical. And it's where he fell for Hudson Aaronson-Lim – who's only into straight-acting guys and barely knows not-at-all-straight-acting Randy even exists.
This year, though, it's going to be different. Randy has reinvented himself as 'Del' – buff, masculine, and on the market. Even if it means giving up show tunes, nail polish, and his unicorn bedsheets, he's determined to get Hudson to fall for him.
But as he and Hudson grow closer, Randy has to ask himself how much is he willing to change for love. And is it really love anyway, if Hudson doesn't know who he truly is?
---
🌈 Cemetery Boys by Aiden Thomas | Yadriel has summoned a ghost, and now he can't get rid of him.
When his traditional Latinx family has problems accepting his gender, Yadriel becomes determined to prove himself a real brujo. With the help of his cousin and best friend Maritza, he performs the ritual himself, and then sets out to find the ghost of his murdered cousin and set it free.
However, the ghost he summons is actually Julian Diaz, the school's resident bad boy, and Julian is not about to go quietly into death. He's determined to find out what happened and tie up some loose ends before he leaves. Left with no choice, Yadriel agrees to help Julian, so that they can both get what they want. But the longer Yadriel spends with Julian, the less he wants to let him leave.
---
🌈 The Ninth Life by Taylor B. Barton | What if your deepest wish came with dark consequences?
At the end of Caesar's feline life, he makes a deal with the goddess Zosma to rejoin Ophelia, the girl he loves, for his ninth and final life.
However, waking in the body of seventeen-year-old Austin Price isn't what he anticipates. Neither is Austin's handsome roommate, Cooper—a boy who moves him in unexpected ways. And coming face-to-face with a messy past Austin can't remember living makes being human even harder than he thought.
The chaos and wonder of his ninth life urges Austin to get to know Ophelia on human terms, and sends him stumbling into complicated friendships that might mean more to him than he ever imagined. But his wish has a price, and even as Austin is pulled in two impossible directions, the very heart beating in his chest is on a countdown of its own—a countdown he has no control over.
This is a unique and beautifully written contemporary-fabulist story with romantic and heartbreaking moments, and a strong happy ever after.
---
🌈 Girl, Serpent, Thorn by Melissa Bashardoust | A captivating and utterly original fairy tale about a girl cursed to be poisonous to the touch, and who discovers what power might lie in such a curse…
There was and there was not, as all stories begin, a princess cursed to be poisonous to the touch. But for Soraya, who has lived her life hidden away, apart from her family, safe only in her gardens, it's not just a story.
As the day of her twin brother's wedding approaches, Soraya must decide if she's willing to step outside of the shadows for the first time. Below in the dungeon is a demon who holds knowledge that she craves, the answer to her freedom. And above is a young man who isn't afraid of her, whose eyes linger not with fear, but with an understanding of who she is beneath the poison.
Soraya thought she knew her place in the world, but when her choices lead to consequences she never imagined, she begins to question who she is and who she is becoming…human or demon. Princess or monster.
---
🌈 Out Now: Queer We Go Again! by Saundra Mitchell & more authors | QUEER WE GO AGAIN! A follow-up to the critically acclaimed All Out anthology, Out Now features seventeen new short stories from amazing queer YA authors. Vampires crash prom, aliens run from the government, a president's daughter comes into her own, a true romantic tries to soften the heart of a cynical social media influencer, a selkie and the sea call out to a lost soul. Teapots and barbershops, skateboards and VW vans, Street Fighter and Ares's sword: Out Now has a story for every reader and surprises with each turn of the page!
---
🌈 We Were Promised Spotlights by Lindsay Sproul | The Miseducation of Cameron Post meets Everything Leads to You in this queer young adult novel.
Taylor Garland's good looks have earned her the admiration of everyone in her small town. She's homecoming queen, the life of every party, and she's on every boy's most-wanted list.
People think Taylor is living the dream, and assume she'll stay in town and have kids with the homecoming king–maybe even be a dental hygienist if she's super ambitious. But Taylor is actually desperate to leave home, and she hates the smell of dentists' offices. Also? She's completely in love with her best friend, Susan.
Senior year is almost over, and everything seems perfect. Now Taylor just has to figure out how to throw it all away.
Lindsay Sproul's debut is full of compelling introspection and painfully honest commentary on what it's like to be harnessed to a destiny you never wanted.
---
🌈 Somebody Told Me by Mia Siegert | A novel of trauma, identity, and survival.
After an assault, bigender seventeen-year-old Aleks/Alexis is looking for a fresh start―so they voluntarily move in with their uncle, a Catholic priest. In their new bedroom, Aleks/Alexis discovers they can overhear parishioners in the church confessional. Moved by the struggles of these "sinners," Aleks/Alexis decides to anonymously help them, finding solace in their secret identity: a guardian angel instead of a victim.
But then Aleks/Alexis overhears a confession of another priest admitting to sexually abusing a parishioner. As they try to uncover the priest's identity before he hurts anyone again, Aleks/Alexis is also forced to confront their own abuser and come to terms with their past trauma.
---
🌈 Ruinsong by Julia Ember | In Julia Ember's dark and lush LGBTQ+ romantic fantasy Ruinsong, two young women from rival factions must work together to reunite their country, as they wrestle with their feelings for each other.
Her voice was her prison…
Now it's her weapon.
In a world where magic is sung, a powerful mage named Cadence has been forced to torture her country's disgraced nobility at her ruthless queen's bidding.
But when she is reunited with her childhood friend, a noblewoman with ties to the underground rebellion, she must finally make a choice: Take a stand to free their country from oppression, or follow in the queen's footsteps and become a monster herself.
---
🌈 If We Were Us by K.L. Walther | Everyone at the prestigious Bexley School believes that Sage Morgan and Charlie Carmichael are meant to be….that it's just a matter of time until they realize that they are actually in love.
When Luke Morrissey shows up on the Bexley campus his presence immediately shakes things up. Charlie and Luke are drawn to each other the moment they meet, giving Sage the opportunity to steal away to spend time with Charlie's twin brother, Nick.
But Charlie is afraid of what others will think if he accepts that he has much more than a friendship with Luke. And Sage fears that things with Nick are getting too serious too quickly. The duo will need to rely on each other and their lifelong friendship to figure things out with the boys they love.
---
 🌈 Rick by Alex Gino | From the award-winning author of George, the story of a boy named Rick who needs to explore his own identity apart from his jerk of a best friend.
Rick's never questioned much. He's gone along with his best friend Jeff even when Jeff's acted like a bully and a jerk. He's let his father joke with him about which hot girls he might want to date even though that kind of talk always makes him uncomfortable. And he hasn't given his own identity much thought, because everyone else around him seemed to have figured it out.
But now Rick's gotten to middle school, and new doors are opening. One of them leads to the school's Rainbow Spectrum club, where kids of many genders and identities congregate, including Melissa, the girl who sits in front of Rick in class and seems to have her life together. Rick wants his own life to be that … understood. Even if it means breaking some old friendships and making some new ones.
As they did in their groundbreaking novel George, in Rick, award-winning author Alex Gino explores what it means to search for your own place in the world … and all the steps you and the people around you need to take in order to get where you need to be.
---
🌈 I Kissed Alice by Anna Birch | For fans of Simon vs. The Homo Sapiens Agenda and Fangirl, I Kissed Alice is a romantic comedy about enemies, lovers, and everything in between.
Rhodes and Iliana couldn't be more different, but that's not why they hate each other.
Hyper-gifted artist Rhodes has always excelled at Alabama's Conservatory of the Arts despite a secret bout of creator's block, while transfer student Iliana tries to outshine everyone with her intense, competitive work ethic. Since only one of them can get the coveted Capstone scholarship, the competition between them is fierce.
They both escape the pressure on a fanfic site where they are unknowingly collaborating on a graphic novel. And despite being worst enemies in real life, their anonymous online identities I-Kissed-Alice and Curious-in-Cheshire are starting to like each other…a lot. When the truth comes out, will they destroy each other's future?
---
🌈 Music from Another World by Robin Talley | It's summer 1977 and closeted lesbian Tammy Larson can't be herself anywhere. Not at her strict Christian high school, not at her conservative Orange County church and certainly not at home, where her ultrareligious aunt relentlessly organizes antigay political campaigns. Tammy's only outlet is writing secret letters in her diary to gay civil rights activist Harvey Milk…until she's matched with a real-life pen pal who changes everything.
Sharon Hawkins bonds with Tammy over punk music and carefully shared secrets, and soon their letters become the one place she can be honest. The rest of her life in San Francisco is full of lies. The kind she tells for others—like helping her gay brother hide the truth from their mom—and the kind she tells herself. But as antigay fervor in America reaches a frightening new pitch, Sharon and Tammy must rely on their long-distance friendship to discover their deeply personal truths, what they'll stand for…and who they'll rise against.
A master of award-winning queer historical fiction, New York Times bestselling author Robin Talley once again brings to life with heart and vivid detail an emotionally captivating story about the lives of two teen girls living in an age when just being yourself was an incredible act of bravery.
---
🌈 I Think I Love You by Auriane Desombre | A YA contemporary rom com about two girls who start as rivals but after a twist of events, end up falling for one another–at least they think so. A pitch perfect queer romance–and it's a paperback original!
Arch-nemeses Emma, a die-hard romantic, and more-practical minded Sophia find themselves competing against one another for a coveted first-prize trip to a film festival in Los Angeles . . . what happens if their rivalry turns into a romance? For fans of Becky Albertalli's Leah on the Offbeat, full of laugh-out-loud humor and make-your-heart-melt moments.
---
 🌈 Each of Us a Desert by Mark Oshiro | From the award-winning author Mark Oshiro comes a powerful fantasy novel about finding home and falling in love amidst the dangers of a desert where stories come to life.
Xochital is destined to wander the desert alone, speaking her troubled village's stories into its arid winds. Her only companions are the blessed stars above and enimagic lines of poetry magically strewn across dusty dunes.
Her one desire: to share her heart with a kindred spirit.
One night, Xo's wish is granted—in the form of Emilia, the cold and beautiful daughter of the town's murderous mayor. But when the two set out on a magical journey across the desert, they find their hearts could be a match… if only they can survive the nightmare-like terrors that arise when the sun goes down.
Fresh off of Anger Is a Gift's smashing success, Oshiro branches out into a fantastical direction with their new YA novel, The Stars Around Us.
---
If you're interested in any of these books, I'll leave you here my link to Book Depository from which you can buy or pre-order the book. In that case, I want you to know that as an affiliate, I'll receive a small percentage of your purchase and it would be REALLY helpful to me, to buy more books, and keep sharing with you ❤️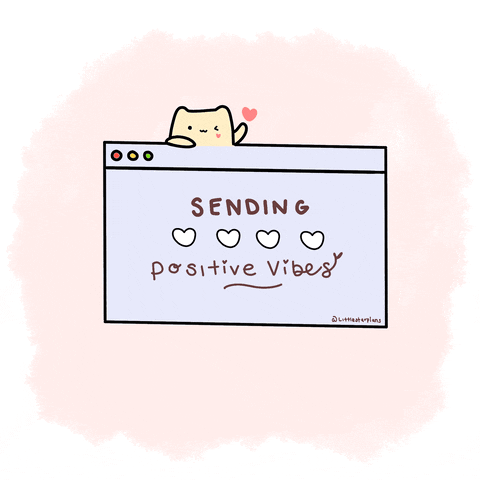 ---
Original background image HERE
 🌈 I hope you enjoyed it very much & that you find many books to add to your TBR! As always I would love to know what you think!
Have you already read any of these 2020 releases?
&
Which one are you most excited about?  🌈 
 let me know ALL your thoughts in the comments, I LOVE talking with you ❤️