🌿 Hi, guys! I hope you're having a beautiful day, full of good readings.❤️ Today I bring you a super exciting post for me … as you already know because I've commented on several posts this year, one of my challenges for 2020 is finally reading some of the most popular series, trilogies & duologies that many people have already read and loved. Many of them have been in my TBR for years, so I think this challenge will allow me to finally read them and hopefully find some new favorite, but above all, I'm really excited to create this experience where not only YOU will be the one who chooses the series that I'll be reading, but I'll also be making this type of post where I'll share with you ALL my thoughts about each book with small reviews & a final conclusion! and we can all discuss this in the comments, I'm very excited to know what you think. 🥰 
I take the moment to invite you to follow me on Twitter if you still don't since it will be there where I'll be creating polls for you to vote for my next YA series to read.
I hope this is something that you find interesting and entertaining, I think it's a fun way to read old popular books that I feel everyone has read but me, so this is the year where I get up to date. So I hope it's something you enjoy, that you like to read & especially that you leave me your thoughts because you know that my goal is always to be able to interact with each one of you and that we can exchange opinions. 😍
I love you, thanks for the eternal support you give me with each post, I'm forever grateful! 💞 … Now without further ado, let's start with my third series read this year: The Hunger Games by Suzanne Collins! 🌿
Here I'll leave you my Popular Reading YA Series #1 all about Red Queen by Victoria Aveyard& my Popular Reading YA Series #2 all about Legend Trilogy by Marie Lu in case you want to check it out.
---
This time is ALL about…
---
WINNING MEANS FAME AND FORTUNE.
LOSING MEANS CERTAIN DEATH.
THE HUNGER GAMES HAVE BEGUN. . . .

In the ruins of a place once known as North America lies the nation of Panem, a shining Capitol surrounded by twelve outlying districts. The Capitol is harsh and cruel and keeps the districts in line by forcing them all to send one boy and once girl between the ages of twelve and eighteen to participate in the annual Hunger Games, a fight to the death on live TV.

Sixteen-year-old Katniss Everdeen regards it as a death sentence when she steps forward to take her sister's place in the Games. But Katniss has been close to dead before—and survival, for her, is second nature. Without really meaning to, she becomes a contender. But if she is to win, she will have to start making choices that weight survival against humanity and life against love.
| Goodreads |
---
---
WINNING MEANS FAME AND FORTUNE.
LOSING MEANS CERTAIN DEATH.
THE HUNGER GAMES HAVE BEGUN. . . .
In the ruins of a place once known as North America lies the nation of Panem, a shining Capitol surrounded by twelve outlying districts. The Capitol is harsh and cruel and keeps the districts in line by forcing them all to send one boy and once girl between the ages of twelve and eighteen to participate in the annual Hunger Games, a fight to the death on live TV.
Sixteen-year-old Katniss Everdeen regards it as a death sentence when she steps forward to take her sister's place in the Games. But Katniss has been close to dead before—and survival, for her, is second nature. Without really meaning to, she becomes a contender. But if she is to win, she will have to start making choices that weight survival against humanity and life against love.
| Book Depository |
---
"You don't forget the face of the person who was your last hope."
I really enjoyed this book a lot, I had already seen the movies, so I'm not going to pretend that I didn't know what would happen, but anyway, the experience was great, super positive and I ended up devouring this book super fast. I think one of the best things it has is that it's very addictive and after finishing a chapter you want to read the next one immediately. Of course, the plot will always be my favorite factor, although I also enjoyed Katniss as a character, and knowing her thoughts was a great experience. It's tragic and shocking and keeps you hooked from the very beginning.
I think it's funny that I actually explain what it's all about when everyone knows it, but I always do it in my reviews anyway, so I'll stay true to my structure and briefly explain what it's about.
The story unfolds in the nation of Panem, a shining Capitol surrounded by twelve outlying districts, which was previously known as North America. The Capitol is super hard with the other districts, and to keep them dominated, forces them every year to send as a tribute a boy and a girl from each district to participate in The Hunger Games, where only one will survive, all this broadcast on TV. Katniss Everdeen lives in District 12 and steps up her death sentence by offering herself as tribute in place of her little sister. Now Katniss must use all her survival skills to survive the games and along the way, she must make painful decisions against life and love.
I really had a lot of fun reading the book and it was an experience that I enjoyed so much that it really happened very quickly, I read it in just a couple of days and loved how fluid and easy it's to read, even when there are very hard and heartbreaking scenes in the plot. One of my favorite things, in fact, is that the author knew how to handle moments of action and violence very well, obtaining a perfect balance with scenes of dialogue and calm. The plot itself is incredible, I know that now it's an idea that we all know very well, but at the time this was a brilliant and revolutionary idea that gave something new to the dystopian genre. I like how this cruel political power is built and how it establishes its power in people with fear, with The Hunger Games. I like the sadistic and controversial look of the people who live on Capitol over the games and the tributes, they enjoy it all like it's this big event of the year, you know? and that feels so bad, but at the same time, it's interesting to explore their motivations, how they have come to believe that what they do is right or why everyone agrees with it when the reality is that they force children to sacrifice themselves for their own fun.
Although we follow the Katniss' POV you can really still have a pretty good look at all the characters and the general image of what happens in the districts and in the capital, together with this very different perspective that each one of them has. It's so hard to see how the poorest people have to live, the very precarious and degrading situations they must go through to survive … that was super hard and sad to read, but obviously, it's very well done and makes you intensely hate the Capitol for what they do and how they basically adorn mass murder with beauty and extravagance. Another factor that I really liked about the plot is the games themselves, in addition to the political factor that's very solid and very well thought out, the games are very entertaining to follow, even when you feel that tension because you see everything with Katniss' eyes, there's something just very addictive about that concept, and I really liked being part of that battle and also seeing the personalities of all the other tributes, which although it's played very superficially still makes sense to me. Maybe I liked this aspect because in general, I like survival plots a lot so it was perfect for me.
"I am not pretty. I am not beautiful. I am as radiant as the sun."
Then we have the characters, as always, I'll talk briefly about the main ones or about whom I think is worth talking about. First, we have, of course, Katniss, our brave and kind main character, I really like her, I think there's something admirable and captivating about her personality that sets her apart from the rest, her survival instincts are wonderful, her sacrifice for her sister is admirable and I was also charmed by her kindness and solidarity with others, and I also think that her pov about the world where they live, although obviously full of resentment and anger, is very accurate and she's very mature for her age.
Then we have Peeta, and maybe this is an unpopular opinion, I don't know, but I don't like him very much, I think he lacks a lot of personality and strength, even though he's Katniss' "love interest" and fellow tribute, doesn't have that impact that makes me worry about him or even makes me think about him, you know? feels quite secondary. I think that due to her soft personality he goes unnoticed in such a powerful plot.
On the other hand, I have no opinion about Gale yet, so maybe in my next reviews I'll talk more about him, for now, .he seems to be a very noble person especially for helping Katniss and her family, as well as taking care of her own family with so much sacrifice, that's great, but I honestly don't have a connection to him Prim seems adorable to me, I don't know why but I want to protect her every time she appears and OMG, Rue is everything, I'll never get over her end. On the other hand, I like the characters of Haymitch and Effie because I think they give a lot of personality to the plot and new points of view about everything that happens, they're very interesting characters.
Needless to say, I didn't like the attempt of romance lol, OMG, don't hate me, but I don't see the chemistry between Katniss and Peeta at all, and she drives me crazy when she starts to think about her feelings for him and for Gale, honestly, I was very bored when anything romantic happened in the book because it doesn't seem as solid or interesting as the rest of the plot. Also, I feel that I don't understand very well why all that resentment of Katniss towards Peeta t the beginning, I understand that a situation that happened when they were children united them in some way, but it doesn't make much sense to me. Katniss is angry and then she thinks she loves him and then Petta is angry and then they love each other … I don't know, it's so unproductive for the plot. I liked the "show" that takes place between them and their love story, though, it's smart and I like how it unfolds, although, in reality, I don't believe it for a minute lol.
I really like the structure of the world, I like to know how everything is made up and how they live in each place, it's super interesting for me, and I also like to know more about each district and its ways of life and what they do to survive. The contrast between life in the districts and life in the Capitol is so enormous that it's shocking to see how life is so easy for some of them but so hard and sad for the poorest, it's heartbreaking.
"Destroying things is much easier than making them."
So in summary, I really enjoyed the book, I know there are times when I didn't enjoy the interactions between Katniss and Peeta, but still, in general, it's a smart plot with good twists and the ending seemed good to me, and I like that it's kind of open and uncertain, that will always open a great curtain of possibilities for the next one which is exciting, even when I know what will happen, I know it will be fun to relive the story reading it for the first time. And of course, if you haven't read it yet, I highly recommend it, it's easy to read, the paced is great although it's also an intense plot that hooks you and transmits many emotions, so I think that anyone could enjoy it.
4/5
---
---
SPARKS ARE IGNITING.
FLAMES ARE SPREADING.
AND THE CAPITAL WANTS REVENGE.
Against all odds, Katniss Everdeen has survived the Hunger Games. She and fellow District 12 tribute Peeta Mellark are miraculously still alive. Katniss should be relieved, happy even. Yet nothing is the way Katniss wishes it to be. Gale holds her at an icy distance. Peeta has turned his back on her completely. And there are whispers of a rebellion against the Capitol – a rebellion that Katniss and Peeta may have helped create.
Much to her shock, Katniss has fueled an unrest that she's afraid she cannot stop. And what scares her even more is that she's not entirely convinced she should try. As time draws near for Katniss and Peeta to visit the districts on the Capitol's cruel Victory Tour, the stakes are higher than ever. If they can't prove, without a shadow of a doubt, that they are lost in their love for each other, the consequences will be horrifying. Katniss is about to be tested as never before. 
| Book Depository |
---
"We had to save you because you're the Mockingjay, Katniss," says Plutarch. "While you live, the revolution lives."
I loved this book, I even think I enjoyed it a little more than the first one, I think it's intense, darker and something very powerful is being put together as the beginning of the districts revolution, so I thought it was great! I liked how the author was encouraged to do something crueler, daring and real this time with very intelligent and well thought out plot twists, it also has scenes that take your breath away and make you even a little nervous for its huge impact. I think this book also had a great visual impact on me, I was able to live the reading in a very vivid way and I could imagine everything that was happening in a unique way, so I think that was a great factor for my enjoyment.
Now that Katniss has survived the Games along with Peeta she should be more than happy, but things after the games aren't what she expected, her best friend Gale is a cold distance away, she has hardly spoken to Peeta and there are rumors about an uprising of the districts against the Capitol and all because of her. Katniss is still dealing with the pain and trauma that her participation in the games has left on her, but also now she'll have to face thousands of people on the Victory Tour through each district. Katniss will be put to the test like never before and should really prove in front of everyone how in love she is with Peeta because the consequences could be terrible.
I really like this book because I think it has a darkness and a harder impact than the story originally didn't have, at least for me, I also see the characters facing very hard situations that make them have to face their worst fear and to themselves. Also seeing all the reality after the games is quite hard because although the lives of the boys are much easier now cause they're no longer hungry or lacking, things are super uncomfortable since they must live pretending to feel things they don't feel so that Snow, Capitol's president, doesn't kill them or kill their families. It's super awful to see how above all Katniss has to live with that constant threat behind her and those she loves, and her protective instinct takes over all the time, she's struggling a lot internally and it shows.
I really liked the plot twists, I think they're well done and give a new face to the events, I like to go along with the characters to other districts, although my favorite part has to be when they should participate in The Hunger Games again, and That's like OMG, HERE WE GO AGAIN lol, but I really love that scene both in the book and in the movie, because it's full of meaning, loss, anguish, and mixed feelings, you know? it's very shocking. So the whole situation when they should go back to the Capitol and new characters come in and stuff, I loved. On the other hand, I really liked to see a more intense and tense political plot for everything that happened in the first book, it makes you stay on the edge of your seat to know what will happen. I also liked to know the origin of the Mockingjay, since it's something that doesn't happen in the movies, and I really liked it, it was a good detail, as well as Katniss's relationship with her father and mother, all that somewhat tragic family dynamics and chaotic it's very interesting to explore and even more so when things begin to be better in that aspect.
"At some point, you have to stop running and turn around and face whoever wants you dead. The hard thing is finding the courage to do it."

Katniss is very brave in this book, and I think there's something very naive about her regarding what she generates or about the things that happen due to her, you know? But she's always willing to sacrifice herself for those she loves and fight to the end, even in this book where I saw her struggle a lot with herself and with her mixed thoughts and feelings. I think her scene with Snow is so powerful and dangerous, I LOVE that scene, is one of my faves of the book for everything it manages to convey in so few pages. Snow is such an interesting character for me, he's powerful and the author achieved very well this image of the villain, he's also intelligent and very strategic. I must say that I liked Peeta a little more in this book but only in the first half, then again it makes me nervous because it doesn't do much or doesn't contribute much once they're in the games, I know it's supposed to be the image of an Intelligent and capable boy, but I cannot connect since I feel that he's always an obstacle or a person to be saved. I liked knowing a little more about him and his personality, though, I don't think he's a bad boy, I just don't like him being so submissive and dependent, you know? On the other hand, I really liked the scenes of Peeta in the interviews, I think he's great at it. Gale is just Gale, I think he deserves better and he's a great guy, he's always fighting to want a better and fair life, I respect him a lot as a character, but even so I don't think he contributes too much to the plot either. I really liked Finikkin, he has a personality that I love and as the games go on you get to know him better and I like him even more. Johanna is fine, she's not my type of character maybe, but I think it was a smart idea to put her in the plot, and of course the characters of Haymitch and Effie I always love, I think they add a lot to the plot, especially great dialogues, and character developments. And my honorable mention in this book is for Cinna, that gave us a lot for this beginning of the revolution, I adore him.
I don't have much to add about the romance itself, I liked it a little more in this book, though, but it doesn't have that impact on me, and I'm very sorry about that because I know that many of you love the couple and that's great! I don't feel the connection with them as a couple, I think that everything feels forced and strange, I would understand more if there would be a friendship between them and in fact, I adore the scenes where they talk about what's happening to them and about their families, it's a beautiful relationship that when it switches to romance it's absolutely uncomfortable for me.
I really liked how this book shows the humanity of each character, of those who live in the districts, but also of those who live in Capitol, which I think even some were much more sensitive and empathetic to what was happening. As well we can see Snow's cruelty and disgust for Katniss and honestly, for human life. But there's also despair in this character due to the power and fear that it will be taken away from him, and fear that what happened once with the uprising of the 13th district, now supposedly destroyed and inexistent, will happen again.
"I wish I could freeze this moment, right here, right now and live in it forever."

I adore this book because I think it's full of valuable information and I know it's a book that very much anticipates what the war and the great confrontation will be, but it's super enjoyable and feels like a very solid book in itself that leaves you with a very complete and full feeling for the story. The ending is quite open and dramatic, I really liked it and I don't think Katniss knows what she's generating, this power-hungry movement that she started with wanting to commit suicide during the first games. I also loved the games, I don't think there's waste in them, they're harder and more impressive than the first ones, they're also more surprising and I adore the unique ideas that the author has had to develop it. I loved the book, I recommend the trilogy again, I think it's worth reading, it's exciting, unique and addictive, but it also discusses very current social problems.
4/5
---
---
The final book in the ground-breaking HUNGER GAMES trilogy, this new foiled edition of MOCKINGJAY is available for a limited period of time. Against all odds, Katniss Everdeen has survived the Hunger Games twice. But now that she's made it out of the bloody arena alive, she's still not safe. The Capitol is angry. The Capitol wants revenge. Who do they think should pay for the unrest? Katniss. And what's worse, President Snow has made it clear that no one else is safe either. Not Katniss's family, not her friends, not the people of District 12.
| Book Depository |
---
"What I need is the dandelion in the spring. The bright yellow that means rebirth instead of destruction. The promise that life can go on, no matter how bad our losses. That it can be good again."
I had a weird experience with this book, I really loved the last half, I think it was high impact, everything came to a climax and the twist is exceptional, but the first half was kind of boring for me, and I feel like Katniss as a character didn't have that growth and empowerment that I did see in the other books. .Even so, I think it's a good ending, didn't blow my mind as I expected, but it's ok and I enjoyed various aspects
Basically in this book: The Capitol is angry. The Capitol wants revenge. Who do they think should pay for the unrest? Katniss. And what's worse, President Snow has made it clear that no one else is safe either. Not Katniss's family, not her friends, not the people of District 12.
What I liked about this book was getting to know the resistance more deeply, how it's equipped, how its leaders have been preparing and that kind of thing, and then there's a stretch, perhaps of a little more than 100 final pages, that's wonderful, I was super hooked and I loved it, I really enjoyed it. But I feel that the first part begins interesting but it wears out as it progresses, especially since it stagnates a lot in preparing the characters for battle and in the exploration of this underground bunker. There's a lot of movement but it's like static at the same time, you know? because we see the action mostly through tv, and I feel that Katniss as the main character is very weakened in this book and I understand the reasons, but I expected a more battling and ready to attack girl, instead of such an insecure and easy to manage.
I was looking for a high impact ending, something that impressed me and I had it, but it's not the whole book in its entirety, you know? I liked the ending but not all its aspects, I think there are characters that deserved better and others that didn't deserve so much lol. I have this feeling that it was good, but it wasn't good enough.
"It takes ten times as long to put yourself back together as it does to fall apart."
I'm going to try to put my ideas in order because I think it's difficult to explain. What I mean and I want you to really understand it: I liked the book, it's a good book and an "appropriate" ending, I liked many action scenes, I like that it continues to have a very impressive and surprising plotline, the twists are still solid and I liked the epilogue quite a bit. On the other hand, looking at it with a more severe look perhaps, I adore the idea of ​​the books so I really enjoy the plot itself, but as a reader, I expected a LOT more of the final book, I think there are situations that don't make much sense like some deaths that don't have a fixed purpose that also broke my heart, there's a moment in the beginning when it stagnates a little and becomes somewhat heavy and boring to read, and Katniss fails a little as the main character, her personality isn't the same and I felt that regarding her decisions. That would be like my summary of what I really feel and think.
I've never been a big fan of the characters as such in this story, I'm here for the dystopian plot and for the political intrigue, and this time I wasn't impressed by that either. I'm feeling so bad about Finikkin, is a great character, who deserved better. Katniss, as I said several times, somewhat lost in herself, struggling a lot to find herself within the resistance, looking for what role to take, but allowing herself to be influenced and managed a lot by those around her, I think her lucid moment she had it at the end when she makes that incredible decision. And I don't want to seem insensitive to her, because I know that she's a character who has gone through terrible things, but I feel that instead of empowering herself towards the ending, her sadness beat her and took the best of her, I hoped to see a stronger Katniss. In the end, I can say for sure that I don't like Peeta, I'm sorry, but he makes me feel so stressed, I just don't get it. I think Gale deserved better, I don't know, I don't feel that the fault that Katniss putt on him is such a thing, and his ending was a super rush, it didn't make sense to me. Prim deserved better!! & I must say that I'm very excited to read about Snow, I think the prequel is about him, I can be wrong because I haven't wanted to read what it is about yet, but if it's about him… then I'm on board, I'm interested in knowing how it all started, I think that will give much more depth and structure to the main idea of ​​the plot.
I don't like this romance, I'll repeat it to exhaustion, I feel there's no chemistry between them and that Katniss stayed with him just because he was there, I don't know and I don't care, the good thing is that it's over lol. There are many scenes that have very good dialogues, in fact, I want to mention this because there are very good quality and growth in the dialogues and I really liked that, also I'm a super fan of many dialogues in my books, and I definitely had that with this one.
"Fire is catching! And if we burn, you burn with us!"
Did I expect a more solid ending? YES! but it's still an incredible trilogy and I can see that. The plot is the best thing, the main idea is brilliant, and I think it captures quite well the oppression, the politics of social class drama, poverty, despair, uncertainty about the future, and fear of the past. It's a VERY GOOD plot, and I love it completely, but I think the characters need an energy shock in them, I don't think that their personalities, apart from Katniss, are something special, so I don't think this point is the strong one of the story. It has very solid high impact scenes and great plot twists. I'm very happy to have finally read the trilogy and now I can discuss it with all of you. 
3/5
---
Well, guys, I can't believe that I've finally read this much-loved and popular trilogy, I feel SO good about it because I also really enjoyed it. I know that as you could see, I didn't like the last book as much as the first two, but STILL enjoyed the journey. I think it's a trilogy with one of the most solid main plot ideas out there, it's also a concept with which you can play a lot, and I think the author has known how to exploit it very well. I'm 100% here for the plot and I think you can see that reflected in my reviews, I love the intensity of it, the descriptions, the creation of the world and of course, I love the idea of the games. It has a very strong political background that shows very well the difference of social classes and how the lower social classes are exploited, which is what happens in the current world, so it's an aspect that still hits a lot when you read it due to the reality of it, and I think this aspect is very well developed to the end, I really enjoyed it. On the other hand, perhaps seeing it now that I finish all the books, I'm not the biggest fan of the characters, I like them and enjoy following Katniss, I think she has a lot to give, but I don't think they're created to be shocking or to leave a mark, because in general, they all seemed quite flat and somewhat weak in personalities, even so, they're protagonists of very good moments and I highlight the growth that there's at least in the main ones and some secondary ones as well. I'll repeat it one last time, I didn't like the romantic aspect, I don't think it's really necessary for this type of plot, I do like the back of that "false romance" and what it represented and how it was used, but I didn't feel the real chemistry among the main characters.
I feel super excited to finally be able to read the prequel, I think it will be very interesting to explore a little more of this world and I can't wait to know how it all started, it will be interesting, without a doubt.
If you're like me, and you've been late to the party with these books, well don't worry, I think you can still read and enjoy it easily.
---
Credits for the source of the original image HERE
I hope you liked this idea & I would love to know what you think!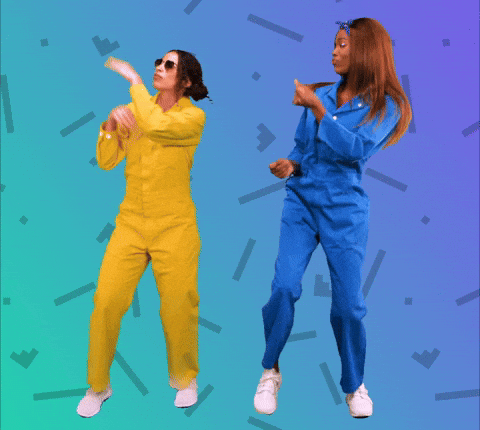 🌿 Have you read this trilogy? if not, would you like to read it? What do you think of the idea of ​​these books? Do you know the author? Let me know everything in the comments you know what I love to know what you think 🌿