💣 Hi, guys! I hope you're having the most wonderful day despite everything that's happening in the world, I send you all my love, support, and good energy.❤️ Today I've finally returned with an original book tag for you, but it's not just any tag, it's a super special post for me on a super special day too. Today is the birthday of my best friend and life partner for almost 8 years, my boyfriend, Ramiro, who is turning 26 years old, and I'm making this post as a gift for him in his day, so I'm super excited, I know he'll love it. 🎊 My boyfriend has always been my biggest fan in each and every one of the things that I intend to do, he has always been there from the first moment supporting me and getting myself up every time I fell, even when I didn't believe enough on myself, there he was to make me feel the most incredible person, I really know that I'm in a relationship with my best friend and that makes me feel very fortunate and happy. 😍  I know this is probably the cheesiest thing for you right now and I understand 100% if this is not your thing or you don't feel interested, I respect it because I know it's something different and unusual in my blog, but as my boyfriend has always been the biggest fan of my blog, I wanted to give it something special here for him, giving hem this little gift and of course, sharing with you as I always love to do. 🥰  
---
I was thinking of what I could inspire my tag or what I could base on and nothing was more perfect than Peaky Blinders, with my boyfriend we LOVE this series, it's one of our favorite things to watch together, so it seemed like a great idea to be inspired by this television series & combine it with books, of course, to make a fun and hopefully entertaining book tag!  👏🏻 
In case you don't know what Peaky Blinders is, it's an English historical drama television series, created by Steven Knight and broadcast by the BBC Two channel & this is a short summary: Britain lives in the postwar period. Soldiers return, new revolutions are struck, and criminal gangs are born in a troubled nation. In Birmingham, a gang of street gangsters rises to become the kings of the working class.
---
I don't want to make this an endless introduction, so I'm ready to start, but before I want to mention that I hope with my heart that you enjoy it and if you like the series or if you like the idea of ​​the tag you decide to do it yourself, I'll leave a couple of "rules" in case you decide to do it 😊 & of course, I want to thank you for your support and unconditional love, now without further ado, let's START! 💣 
---
Rules
Link back to this ORIGINAL POST, I'd love to see your answers!
If so, thank the person who tagged you
Tag at least 5 friends, or even more!
Most importantly, HAVE FUN! ❤️
---
#1-

Historical Fiction

–  💣 Name some books of this genre that you've enjoyed & would recommend  💣 
The Deep by Alma Katsu It's one of those books capable of keeping you intrigued from the moment one, it also has a unique writing style, in a historical book focused on a real story but with a chilling and captivating turn. Between Shades of Gray by Ruta Sepetys is a story also based on real events, it's very raw and incredibly emotional. This story of survival and inner strength, really open my eyes, a book that I would recommend without thinking. Odd & True by Cat Winters isn't a book I talk about a lot, but it's a book that I usually recommend if you want to read something different within the historical genre, it's a story full of magic, mystery, and an incredible sisterhood bond.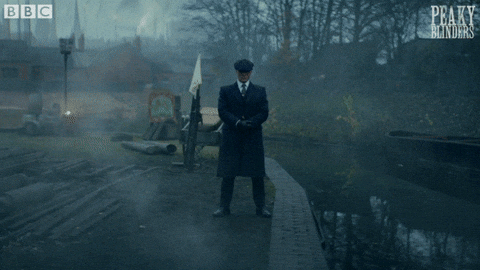 ---
#2-

Ambitious Main Character

 –  💣 Name some books where the main character is morally gray, ambitious, cold or calculating  💣 
In The Cruel Prince by Holly Black, we follow our main character, Jude Duarte, and she's an amazing character to follow. All her life she has wanted to prove that despite being a human in a world of powerful fairies, there's nothing simple about her. She's determined, strong, very intelligent, and can even be cruel and treacherous to achieve her purpose. In Six of Crows by Leigh Bardugo, I'll focus on Kaz Brekker, a criminal prodigy with a brilliant and calculating mind, with whom he'll fool, and defeat each of his naive enemies. In The Young Elites by Marie Lu, we follow Adelina Amouteru one of the greatest morally gray characters that I've read, she has had a terrible life in which she has suffered a lot at the hands of others, that's why a thirst for revenge has born within her and will not stop until she conquers all kingdoms using her immense power.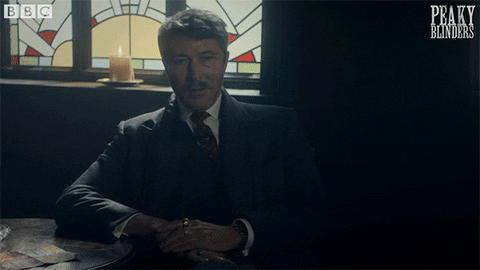 ---
#3-

Powerful Family/Team 

–  💣 Name some books featuring powerful family dynamics with strong ties or a solid team/crew 💣 
In Come Tumbling Down (Wayward Children # 5) by Seanan McGuire I think we have an amazing family dynamic between the characters, which despite not being related bloodily, they do have choosing each other to make this great family/team, I adore how in this fifth book everyone risks their lives to help Jack save her world even when they have no responsibility for it, and because of this strong bond that has formed between them I've chosen them for this point. In Skyward by Brandon Sanderson, Spensa is part of a crew of pilots who are all very diverse characters in personalities, but they knew how to form a unique bond of huge strength and trust between them, that as this story progresses and despite the losses, it's becoming more solid, this dynamic is one of the best factors in this story. In King of Scars by Leigh Bardugo, we have already come a long way in this story, therefore although we follow Nikolai as the main character, we can see a group already quite consolidated after many battles, both internally and with other enemies, and I like how many characters from the Grisha trilogy and from Six of Crows come together in this books, it's something very special and I loved seeing that dynamic of all of them together fighting for a greater good.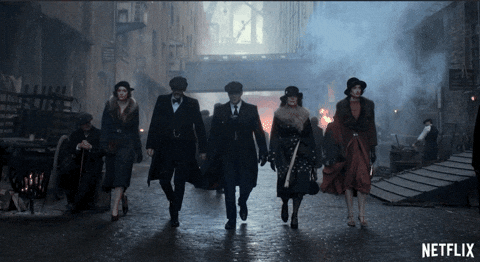 ---
#4-

Shocking Plot Twists 

–  💣 Name some books that contain shocking revelation or plot twists 💣 
We Were Liars by E. Lockhart is a truly unique book, I know thoughts are polarized about it, but no one can deny that it has one of the most shocking plot twists ever, I love it, it's one of my favorites and honestly after finished it makes you want to start reading it again to look for clues and see what you missed. Emma in the Night by Wendy Walker is one of my favorite mystery books and I think it deserves much more recognition, not only is shocking, but it also has a super engaging plotline from start to finish, and an ending that simply leaves you breathless, it's quite disturbing and a little creepy. Little Monsters by Kara Thomas is one of the most atmospheric mysteries/thrillers books I've read, as well as one of the owners of an incredible plot twist that I didn't see coming at all, besides has a background where the characters tell an urban legend that gives a creepy tone to the entire reading.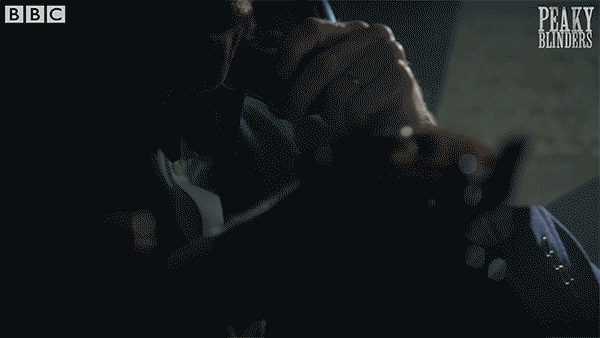 ---
#5-

England 

–  💣 Name some books whose stories are set in England 💣
The Infernal Devices by Cassandra Clare, is one of my favorite trilogies ever, and without a doubt the best thing that the author has created so far, the characters are unique, super complex and interesting to follow, as well as the romance and of course, all this happening in the shadow hunters universe locating us in England during 1878, is the conviction for success, I really adore this story. Shades of Magic by V.E. Schwab is an incredible trilogy with a lot of magic, and a very well thought out and developed world-building where we explore several London, all very different from each other. In this world, everything can get messy in a second and we follow Kell as he tries to save all the worlds and maintain the order, I really recommend it, is a great trilogy. Harry Potter by J.K. Rowling is ABSOLUTELY wonderful, and you surely already know that, so I don't need to say anything else.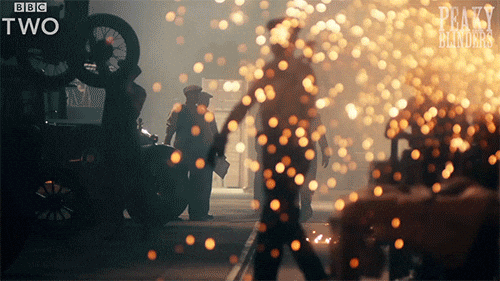 ---
#6-

Intense Plot 

–  💣 Name some books that follow breathtaking & intense plotlines 💣
Daisy Jones & The Six by Taylor Jenkins Reid
"I had absolutely no interest in being somebody else's muse.
I am not a muse.
I am the somebody.
End of fucking story."
"But love is complicated, it's messy. It can inspire selflessness, selfishness, our greatest accomplishments and our hardest mistakes. It brings us together and it can just as easily drive us apart."
The Seven Husbands of Evelyn Hugo by Taylor Jenkins Reid
"People think that intimacy is about sex. But intimacy is about truth. When you realize you can tell someone your truth, when you can show yourself to them, when you stand in front of them bare and their response is 'you're safe with me'- that's intimacy."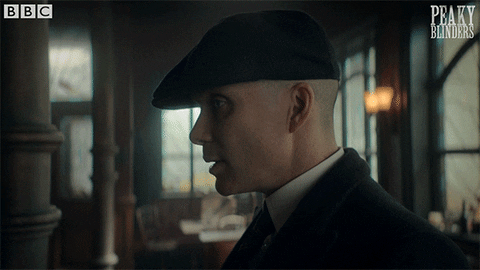 ---
I hope you guys enjoyed it a lot, this post means a lot to me & I'm trying to make this a special day for my boyfriend since we're in quarantine, he'll not be able to see his family and I know it's difficult for him,

so give him a Happy Birthday in the comments, I know he would appreciate it very much!

I LOVE YOU and thanks for everything ❤️ 
 🌿

 

Let me know everything in the comments, you know that I LOVE to know your thoughts 🌿