🍂 Hi guys! I hope you're having a beautiful day full of good readings.❤️ Today I bring you a new post… my May Wrap Up! where I'll tell you ALL about my readings of the month. May was a pretty good month in terms of reading, something crazy and messy, yes, but pretty good, but on the other hand not so good in mental terms, you know? I think that finally, the quarantine has come to me, I'm a super conscious person about everything that's happening in the world, but I've never felt fear or anxiety about it, I try to be in a more relaxed state of mind and most of the time, has worked well, but this May I got a little out of control, I must confess. 😢 I'm always the first to tell you to prioritize your mental health over anything else, so obviously, I did that, and I found much comfort and support in YOU, even when you may not even know this, I LOVE and it brings me a lot of peace and positive energy to read your comments and interact with all of you in general, this is a community that always brings me good things, so THANK YOU, for being there for me to support me, love me and accept me. Blogging was wonderful, the best medicine is to do what you love, without a doubt. ❤️ 
---
On the other hand, even though I've struggled a bit mentally, incredibly and contrary it has been one of the most creative months for me. I feel that maybe this is my point of view, but I'm very happy with the content of my blog this month, I'm 100% satisfied with it and I'm very happy to see the response that you've had to each post, it has been wonderful, really It brings me a lot of satisfaction and makes me SO SO happy.  👏🏻 I hope to keep this pace of creation and ideas for June too, just in case I always write everything that comes to my mind, so I hope I already have a reserve of ideas for emergency lol. As always THANKS for your support for my blog and, especially this month, thanks to so many of you for sharing your experiences with your blogs in my discussion post, it really means a lot to me that you can open up and express your thoughts and feelings with me and with all of us.  😍  I'm sure that each comment in that post could be a word of encouragement for someone else and that makes me very happy! 💃🏻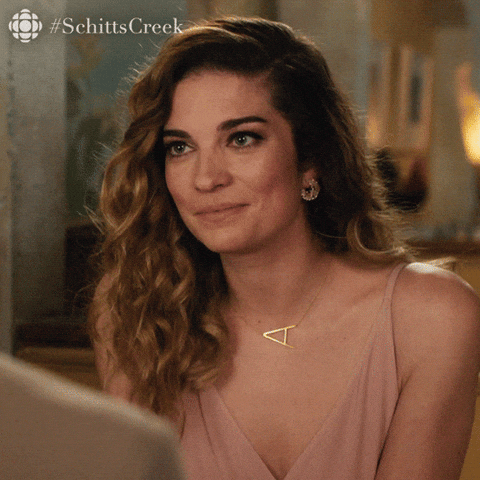 ---
In terms of readings, being honest with you I expected to read much more, but you know, sometimes you don't feel like reading and I accepted this, and I didn't mean to force it, but I did expect to do a better job. Even so, it wasn't a bad month at all and I really enjoyed everything that I read, in fact, there's no a single book that I didn't like this month, so that's even more important than quantity (quality over quantity, always!)  👍🏻 
I read a super famous and super loved trilogy and I'm very excited to share my thoughts with you, but basically was a very incredible read and I enjoyed it very much. On the other hand, I read a couple of sequels or series continuations, and they were great too, lots of action in them and wonderful characters & last but not least, I had the joy of reading an ARC of a book that's probably among my favorites this year… It was wonderful, it touched my heart and although I hadn't planned to read it, it was worth it.  😊 
I hope you decide to stay with me during this post and get to know each of my readings, statistics, and some of my favorite posts. 🥰 I hope you enjoy it and without further ado, let's get started! 🍂
---
Before starting the post as I always do, I wanted to take advantage of the fact that I manage a platform to expand the voice and support the voices that need it the most right now. I don't think I have to explain everything that's happening in the world right now, I'm sure you already know and if not, I respectfully ask you to inform yourself and raise your voice, it's not time to remain silent, surely you have the power and ability to support in some way, so here below I'll leave several links and ways in which you can support, signing requests and donating. #BlackLivesMatter
Black Lives Matter Global Network
I've seen the majority of donation requests going to one bail fund and select orgs. while their work is important, frontline youth are out there every night, largely unprotected, doing most of the leg work. so here's a thread of individual efforts of (trusted) folks to support:

— fadumo (@saintfadumo) May 31, 2020
Here's a thread of mental health reasources for Black people: https://t.co/h4z7okZa2x

— ashia monet ☁️🌙 (@AshiaMonet) June 1, 2020
HEY! THIS IS A THREAD OF ALL BOND FUNDS TO DONATE TO. IF YOU HAVE ANY NOT POSTED PLEASE SHARE!

— blackfication (@laIonders) May 31, 2020
I've compiled a list of different places you can donate to. If black lives matter put your money where your mouth is and protect our lives and support black protestors. Words don't mean anything at this point, do more and be better. Contribute what you can, EVERY DOLLAR COUNTS.

— Kamara (@kamaraxtaurus) May 29, 2020
Of course, these are just a few ways, if you have the time I ask you to check social networks, thousands of people are sharing ways to help and support in these terrible times. Stay Safe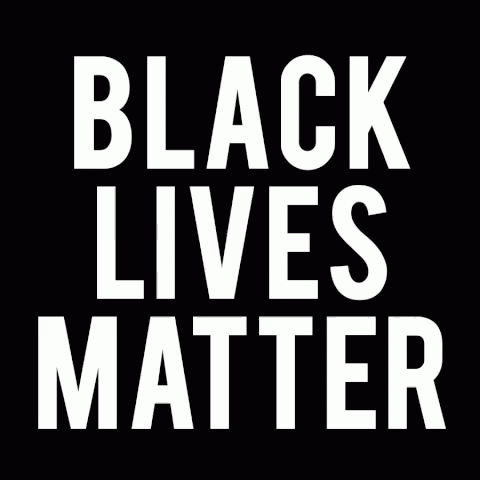 ---
Top 5 Favorite Posts on the Blog
🍂 TOP 10 | LIGHT & FLUFFY BOOKS TO READ DURING QUARANTINE | PART 2 🍵
🍂 TOP 5 | FAVORITE AUTHORS & BOOK RECOMMENDATIONS 🌵
🍂 DISCUSSION POST: THE PRESSURE OF BLOGGING | MY OWN EXPERIENCE & TOP TIPS TO STOP WORRYING 📝
🍂 TOP 5 | ATMOSPHERIC BOOK RECOMMENDATIONS | #1 🌿
🍂 THE STUCK AT HOME BOOK TAG 🏡
---
May Statistics
💫 Books Read: I've read 6 books this month 😊
💫 Total Pages: 2097 that's GREAT! 👏🏻
💫 Authors Gender: I've read 5 books by female authors & 1 book by a male author 💞
💫 Book Genres: All the books I read this month are YA|| Within this, I've read Fantasy & Dystopia
💫 Releases: I've read 2 from 2020, 1 from 2019 & the other 3 are from 2008, 2009 and 2010
---
☀️ ARC of the Month 🏜 
🍂 Each of Us a Desert by Mark Oshiro | WOW, this book left me speechless after reading it, it has been one of those reviews very difficult to write because there are many more feelings in me than words that can do it justice. You know that I'm somewhat demanding with my ratings, and the fact that this is not a 5 star doesn't mean that I haven't loved it, because I did. Tor Teen contacted me to participate in the reading of this book along with other Latin readers, bloggers, and influencers, and it was an honor for me. I got into it thinking that I would find a romance taking place in the desert and it ends up being much more than that. This is a very difficult story to explain due to its high complexity and weird atmosphere, but it's highly recommended. We follow a girl who's a storyteller, which means that people come to her to tell their "sins" or "stories" and of that way free themselves from that weight. Once she has these stories in her possession, it's her duty to return them to the desert through a ritual for their god. It's a story that talks about inner search, about believing in yourself, about choosing your own destiny, and about self-discovery. It has many fantastical factors that make the story even more shocking to read. The characters are very well created, but the plot and the idea in general take all the credit. It has a wonderful f/f romance, very subtle and real, and it's a story that in addition to this, has a lot of diversity and a magical writing style. It can be somewhat difficult to read because its content is very crude and its scenes are very explicit, in addition to its complexity that can make it slow-paced, but it's worth it, I promise. It comes out on September 15, 2020, so mark it on your calendars! | BOOK REVIEW |
---
 🌘  Continuing INCREDIBLE Series  🦊 
🍂 Come Tumbling Down (Wayward Children #5) by Seanan McGuire | It's such a great feeling to come back to these books, I love the series and each story is super special in itself, plus the author's writing style is unique, LOVE IT! In this fifth book, we return to The Moor, Jack & Jill's world, after the events that occurred in the second book Down Among the Sticks and Bones. I can't say much about a fifth book because spoilers, but I enjoyed it, not as much as the fourth one, which in my opinion is the best so far, but I do adore the girls' world, it's my second favorite book in the series. I was very excited to come back and see more and have at least a little adventure there. It wasn't what I expected in terms of plot, it seemed quite simple, but even so, I had a lot of fun with the characters, each one has a super strong personality and very different from the rest that makes them live the craziest situations. It's always great to follow them, so I ended up enjoying it, and obviously, I want to continue with the series. In addition, there's a tone of great diversity and acceptance that's always appreciated. | BOOK REVIEW |
---
🍂 Soul of the Sword (Shadow of the Fox #2) by Julie Kagawa | I'm having a great time with this trilogy, especially since I already adore the characters and love to follow them. This sequel, although not as solid as the first book, is quite good and manages to keep you waiting to know what will happen. I noticed something slow/heavy at times, but then the author knows how to give us scenes of action and impact. One of my favorite factors was being able to get a new POV, of one of the villains in the story, and seeing everything from that point of view was incredible to me, it gives a lot of depth and darkness to the plot. I continue to learn a lot about Japanese culture and its myths, which I LOVE. The characters are great and I love to see how much they have grown and evolved, especially Yumeko, but I confess that Okame has my heart, he's one of the best characters in this story. This sequel also gives us a lot of important information for what will surely be a great outcome, so super excited to read the latest book! | BOOK REVIEW |
---
 🌗 Reading a Popular YA Series 🔥 
🍂 The Hunger Games Trilogy by Suzanne Collins | I really enjoyed this trilogy, I had already seen the movies so I already had a good base when I decided to go into the story, and I was surprised how similar the books are to the movies. In general, this doesn't happen, but it seems to me that the movies are very well made comparing them with the books, it was super easy to imagine everything vividly and although it was my first experience reading this trilogy, it felt super familiar to me and I loved every moment. I don't want to share too much of my thoughts about the characters, the relationships, the political system, and such things because I'll delve into on my post where I'll talk about each book and I'll give you my complete thoughts and my conclusion in general, so in summary, I can say that I liked it a lot, even more than I thought, it was very easy to read and it has an ideal rhythm for this type of plot. VERY soon I will come with my full post and I'm excited to talk to all of you about them, I have some opinions about the romance and the male characters that I can't wait to talk about and I hope you don't hate me then lol.

---
Credits for the source of the original image HERE
What's your favorite book of the month? & Have you read any of these books?
🌿 Let me know everything in the comments, you know that I always love to know what you think 🌿