🔥 Hi guys, I hope you're having a wonderful day, surrounded by the best readings!! ❤️ Today I'm bringing you one of my favorite posts where I show you my most anticipated new releases of the month. 🥰 I'm SO excited to be this 2020 sharing with you, is really a blessing, so I hope you enjoy these posts and find some new books to add to your endless TBR because as I always say: Good for the soul but bad for the wallet, right? But it's what we love …BOOKS AND MORE BOOKS, so I hope you enjoy it. The books I choose to add here are just some that I would love to read at some point because they sound like something I'll personally enjoy, so without more further ado, let's start! 🔥
---
June 1st, 2020
Queen of Coin and Whispers (Queen of Coin and Whispers #1) by Helen Corcoran
---
'She loved me as I loved her, fierce as a bloodied blade.'
When teenage queen Lia inherits her corrupt uncle's bankrupt kingdom, she brings a new spymaster into the fold … Xania, who takes the job to avenge her murdered father.
Faced with dangerous plots and hidden enemies, can Lia and Xania learn to rely on each another, as they discover that all is not fair in love and treason?
In a world where the throne means both power and duty, they must decide what to sacrifice for their country – and for each other … 
---
 June 2nd, 2020
Again Again by E. Lockhart
---
In this novel full of surprises from the New York Times bestselling author of We Were Liars and Genuine Fraud, E. Lockhart ups the ante with an inventive and romantic story about human connection, forgiveness, self-discovery, and possibility.
If you could live your life again, what would you do differently?
After a near-fatal family catastrophe and an unexpected romantic upheaval, Adelaide Buchwald finds herself catapulted into a summer of wild possibility, during which she will fall in and out of love a thousand times—while finally confronting the secrets she keeps, her ideas about love, and the weird grandiosity of the human mind.
A raw, funny story that will surprise you over and over, Again Again gives us an indelible heroine grappling with the terrible and wonderful problem of loving other people.
---
The Court of Miracles (A Court of Miracles #1) by Kester Grant
---
Les Misérables meets Six of Crows in this page-turning adventure as a young thief finds herself going head to head with leaders of Paris's criminal underground in the wake of the French Revolution.
In the violent urban jungle of an alternate 1828 Paris, the French Revolution has failed and the city is divided between merciless royalty and nine underworld criminal guilds, known as the Court of Miracles. Eponine (Nina) Thénardier is a talented cat burglar and member of the Thieves Guild. Nina's life is midnight robberies, avoiding her father's fists, and watching over her naïve adopted sister, Cosette (Ettie). When Ettie attracts the eye of the Tiger–the ruthless lord of the Guild of Flesh–Nina is caught in a desperate race to keep the younger girl safe. Her vow takes her from the city's dark underbelly to the glittering court of Louis XVII. And it also forces Nina to make a terrible choice–protect Ettie and set off a brutal war between the guilds, or forever lose her sister to the Tiger.
---
June 9th, 2020
The Falling in Love Montage by Ciara Smyth
---
Saoirse doesn't believe in love at first sight or happy endings. If they were real, her mother would still be able to remember her name and not in a care home with early onset dementia. A condition that Saoirse may one day turn out to have inherited. So she's not looking for a relationship. She doesn't see the point in igniting any romantic sparks if she's bound to burn out.
But after a chance encounter at an end-of-term house party, Saoirse is about to break her own rules. For a girl with one blue freckle, an irresistible sense of mischief, and a passion for rom-coms.
Unbothered by Saoirse's no-relationships rulebook, Ruby proposes a loophole: They don't need true love to have one summer of fun, complete with every cliché, rom-com montage-worthy date they can dream up—and a binding agreement to end their romance come fall. It would be the perfect plan, if they weren't forgetting one thing about the Falling in Love Montage: when it's over, the characters actually fall in love… for real.
---
June 16th, 2020
The Circus Rose by Betsy Cornwell
---
A queer retelling of "Snow White and Rose Red" in which teenage twins battle evil religious extremists to save their loves and their circus family.
Twins Rosie and Ivory have grown up at their ringmaster mother's knee, and after years on the road, they're returning to Port End, the closest place to home they know. Yet something has changed in the bustling city: fundamentalist flyers paper the walls and preachers fill the squares, warning of shadows falling over the land. The circus prepares a triumphant homecoming show, full of lights and spectacle that could chase away even the darkest shadow. But during Rosie's tightrope act, disaster strikes.
In this lush, sensuous novel interwoven with themes of social justice and found family, it's up to Ivory and her magician love—with the help of a dancing bear—to track down an evil priest and save their circus family before it's too late.
---
 June 23rd, 2020
Seasons of the Storm (Seasons of the Storm #1) by Elle Cosimano
---
One cold, crisp night, Jack Sommers was faced with a choice—live forever according to the ancient, magical rules of Gaia, or die.
Jack chose to live, and in exchange, he became a Winter—an immortal physical embodiment of the season on Earth. Every year, he must hunt the Season who comes before him. Summer kills Spring. Autumn kills Summer. Winter kills Autumn. And Spring kills Winter.
Jack and Fleur, a Winter and a Spring, fall for each other against all odds. To be together, they'll have to escape the cycle that's been forcing them apart. But their creator won't let them go without a fight.
---
Sisters of Sword and Song by Rebecca Ross
---
From the author of The Queen's Rising comes a thrilling YA stand-alone fantasy about the unbreakable bond between sisters. Perfect for fans of Ember in the Ashes, Sky in the Deep, and Court of Fives.
After eight long years, Evadne will finally be reunited with her older sister, Halcyon, who has been proudly serving in the queen's army. But when Halcyon appears earlier than expected, Eva knows something has gone terribly wrong. Halcyon is on the run, hunted by her commander and charged with murder.
Though Halcyon's life is spared during her trial, the punishment is heavy. And when Eva volunteers to serve part of Halcyon's sentence, she's determined to find out exactly what happened. But as Eva begins her sentence, she quickly learns that there are fates much worse than death.
---
Forest of Souls (Shamanborn #1) by Lori M. Lee
---
Danger lurks within the roots of Forest of Souls, an epic, unrelenting tale of destiny and sisterhood, perfect for fans of Naomi Novik and Susan Dennard.
Sirscha Ashwyn comes from nothing, but she's intent on becoming something. After years of training to become the queen's next royal spy, her plans are derailed when shamans attack and kill her best friend Saengo.
And then Sirscha, somehow, restores Saengo to life.
Unveiled as the first soulguide in living memory, Sirscha is summoned to the domain of the Spider King. For centuries, he has used his influence over the Dead Wood—an ancient forest possessed by souls—to enforce peace between the kingdoms. Now, with the trees growing wild and untamed, only a soulguide can restrain them. As war looms, Sirscha must master her newly awakened abilities before the trees shatter the brittle peace, or worse, claim Saengo, the friend she would die for.
---
The Girl from Widow Hills by Megan Miranda
---
Everyone knows the story of "the girl from Widow Hills."
Arden Maynor was just a child when she was swept away while sleepwalking during a terrifying rainstorm and went missing for days. Strangers and friends, neighbors and rescue workers, set up search parties and held vigils, praying for her safe return. Against all odds, she was found, alive, clinging to a storm drain. The girl from Widow Hills was a living miracle. Arden's mother wrote a book. Fame followed. Fans and fan letters, creeps, and stalkers. And every year, the anniversary. It all became too much. As soon as she was old enough, Arden changed her name and disappeared from the public eye.
Now a young woman living hundreds of miles away, Arden goes by Olivia. She's managed to stay off the radar for the last few years. But with the twentieth anniversary of her rescue approaching, the media will inevitably renew its interest in Arden. Where is she now? Soon Olivia feels like she's being watched and begins sleepwalking again, like she did long ago, even waking outside her home. Until late one night she jolts awake in her yard. At her feet is the corpse of a man she knows—from her previous life, as Arden Maynor.
And now, the girl from Widow Hills is about to become the center of the story, once again, in this propulsive page-turner from suspense master Megan Miranda.
---
June 30th, 2020
Mexican Gothic by Silvia Moreno-Garcia
---
An isolated mansion. A chillingly charismatic artistocrat. And a brave socialite drawn to expose their treacherous secrets. . . .
From the author of Gods of Jade and Shadow comes "a terrifying twist on classic gothic horror" (Kirkus Reviews) set in glamorous 1950s Mexico—"fans of classic novels like Jane Eyre and Rebecca are in for a suspenseful treat" (PopSugar).
After receiving a frantic letter from her newly-wed cousin begging for someone to save her from a mysterious doom, Noemí Taboada heads to High Place, a distant house in the Mexican countryside. She's not sure what she will find—her cousin's husband, a handsome Englishman, is a stranger, and Noemí knows little about the region.
Noemí is also an unlikely rescuer: She's a glamorous debutante, and her chic gowns and perfect red lipstick are more suited for cocktail parties than amateur sleuthing. But she's also tough and smart, with an indomitable will, and she is not afraid: Not of her cousin's new husband, who is both menacing and alluring; not of his father, the ancient patriarch who seems to be fascinated by Noemí; and not even of the house itself, which begins to invade Noemi's dreams with visions of blood and doom.
Her only ally in this inhospitable abode is the family's youngest son. Shy and gentle, he seems to want to help Noemí, but might also be hiding dark knowledge of his family's past. For there are many secrets behind the walls of High Place. The family's once colossal wealth and faded mining empire kept them from prying eyes, but as Noemí digs deeper she unearths stories of violence and madness.
And Noemí, mesmerized by the terrifying yet seductive world of High Place, may soon find it impossible to ever leave this enigmatic house behind. 
---
Goddess in the Machine (Goddess in the Machine #1) by Lora Beth Johnson
---
When Andra wakes up, she's drowning.
Not only that, but she's in a hot, dirty cave, it's the year 3102, and everyone keeps calling her Goddess. When Andra went into a cryonic sleep for a trip across the galaxy, she expected to wake up in a hundred years, not a thousand. Worst of all, the rest of the colonists–including her family and friends–are dead. They died centuries ago, and for some reason, their descendants think Andra's a deity. She knows she's nothing special, but she'll play along if it means she can figure out why she was left in stasis and how to get back to Earth.
Zhade, the exiled bastard prince of Eerensed, has other plans. Four years ago, the sleeping Goddess's glass coffin disappeared from the palace, and Zhade devoted himself to finding it. Now he's hoping the Goddess will be the key to taking his rightful place on the throne–if he can get her to play her part, that is. Because if his people realize she doesn't actually have the power to save their dying planet, they'll kill her.
With a vicious monarch on the throne and a city tearing apart at the seams, Zhade and Andra might never be able to unlock the mystery of her fate, let alone find a way to unseat the king, especially since Zhade hasn't exactly been forthcoming with Andra. And a thousand years from home, is there any way of knowing that Earth is better than the planet she's woken to? 
---
Besides the Goodreads link, that I always add in case you want to add the book to your TBR, this time I've also added a link to Book Depository, in case you want to pre-order the book there. In that case, I want you to know that as an affiliate, I'll receive a small percentage of your purchase and it would be REALLY helpful to me, to buy more books, and keep sharing with you ❤️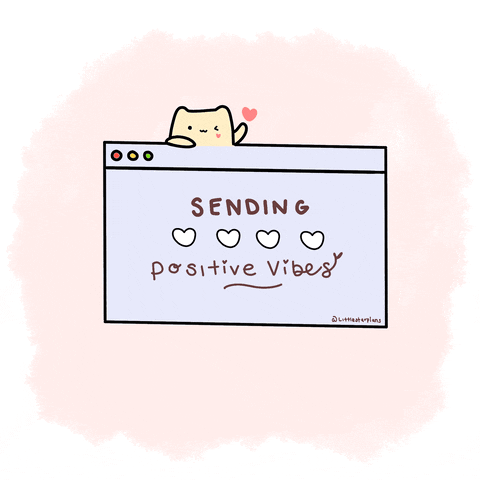 ---
Original background image HERE
🍃 Are you excited about any of these books? | What is your most anticipated release of the month?! 🍃
 let me know ALL your thoughts in the comments, I LOVE talking with you ❤️