⭐️ Hi, guys! I hope you're having a wonderful day and a great start to the week! ❤️ Today I bring a fun book tag to share with you, I was looking through my tags and nominations, and I can't believe I didn't remember this one, I just adore the idea, so I'm super excited to do it. I've been tagged by the wonderful Azia | The Uncharted Word | to do it and I feel super grateful, she's a blogger that I personally LOVE for her sweet personality and wonderful/beautiful content, so if you haven't checked her blog out yet, I invite you to do it now! you'll not regret it. 🥰  PS: Azia, darling, I'm so sorry it took me so many months to do the tag, I'm catching up, I promise 😅  
It's autumn here in Argentina, and even though I know that most of you are living warmer climates right now, I'll go against all odds and I'll get comfortable with my coffee and my blanket to write this lovely autumn tag.☕️  As always, I hope you enjoy it and that you share all your thoughts with me, you know that I LOVE that we interact in the comments, now without further ado, let's begin! ⭐️ 
---
RULES:
Link back to the

 original post

Thank the person who tagged you

Do the prompts below

Tag some friends

Most importantly – have fun!
---
 🍂| Pumpkin Spice Latte: A book you didn't think you'd love |🍂
Skyward by Brandon Sanderson is really a book that surprised me a lot, it ended up in my top of best books that I read last year, and it was unexpected because I think many of you know already but this isn't my usual genre. I decided to read it anyway because there were many people talking about it and I knew that the author was very well-loved so I tried it and I'm happy to have done it, I honestly think this is an incredible story. I've already read the sequel, Starsight and I enjoyed it a lot too, so I can't wait for the next book!
---
🍂| Hot Apple Cider: A book that got you a bit hot under the collar |🍂
Well, Vicious by L.J. Shen, although it's not usually what I read, I really liked it and it was even another revelation for me since I hadn't read a smoothy book with so many sexy scenes in it for a long time. I read it participating in the Smuthathon, and I loved it, it's not something I want to always read, but from time to time I enjoy this type of plot, a lot of drama and a rather dark romance with many sexual scenes and hot moments between the main characters. It's definitely one of those books that will make you feel many emotions, but also many blush-worthy moments. If you like intense romance, I recommend it to you, but trigger warnings for A LOT of things, so I recommend discretion.
---
🍂| Peanut Butter Hot Chocolate: A book that felt like a warm hug |🍂
Heartstopper by Alice Oseman was the first one that came to my mind, this graphic novel is adorable to the extreme and it feels SO good to read it, it fills you with all those beautiful feelings inside and you find yourself smiling all the time you read it. I'm not just referring to the first volume, but to each one of them, the story is simple but at the same time it touches strong and important themes and the romance is absolutely all is good in this world, it's sweet, it's respectful, it's about accepting. .. simply wonderful. I highly recommend it if you haven't read it yet!
---
🍂| Maple Pecan Latte: A book you enjoyed that was hard to get into |🍂
Middlegame by Seanan McGuire. I absolutely LOVE this book, it's one of the most original and unique that I've read in my life and the story only gets better and better, but I do think that at the beginning it's somewhat complicated to follow and understand in its entirety, due to the way it's told and also because it's a "scientific heavy" book and it's spoken a lot in terms that at first, it's difficult to understand, but then as you go along everything feels clearer and is easier to enjoy 100%. I really adore this book, though, I know it's a hit or miss for most, but I couldn't recommend it enough, above all if you previously enjoyed the author or you like intense plots with complex characters.
---
🍂| London Fog: A vanilla character |🍂
Yumeko from Shadow of the Fox by Julie Kagawa. I LOVE this character and I adore the book, it's a captivating story with a lot of action and adventure, as well as the author blesses us with lots of fun and incredible concepts on Japanese mythology and its culture in general. Now speaking of Yumeko, I do think she's a vanilla character, and this doesn't have any bad or negative connotations for me, she's simply super sweet, her personality is innocent and naive. She gives so much to the plot, though, and her growth is incredible.
---
🍂| Hot Buttered Rum: A book that was velvety smooth to read |🍂
The Bone Witch by Rin Chupeco is what comes to my mind if I think of smooth read or what I interpret as smooth read. I think it moves very delicately through the plot, it has a very lyrical writing style and it can be a bit slow at times, but I think that's the magic of the book, that smooth paced that makes you live everything as crudely as if you were there and I love that. In fact this book is one of my favorites too, and I can't wait to continue the story. Such a beautifully written and thought-out, I highly recommend it!
---
🍂| Pumpkin Cream Cold Brew: A character whose temperament is icy cold |🍂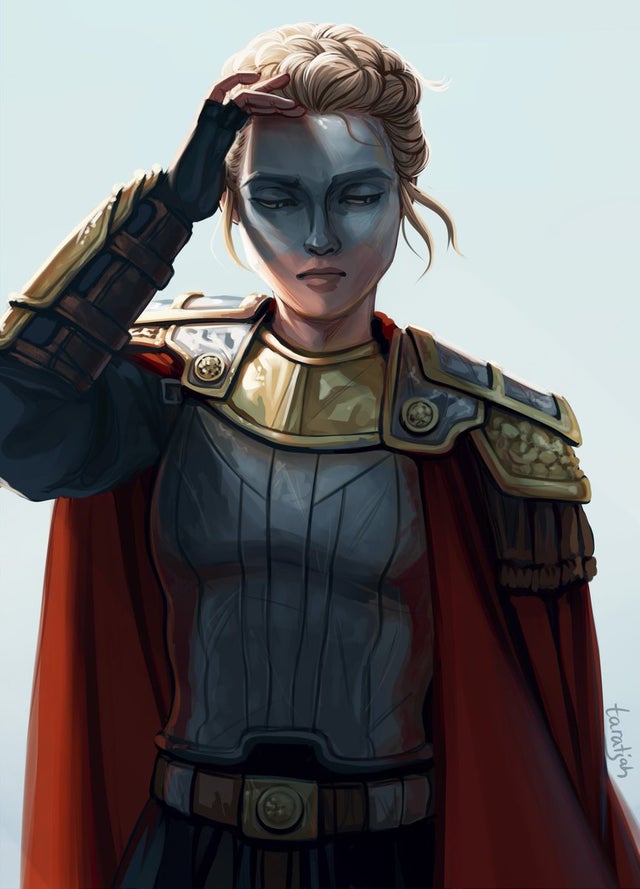 Helene Aquilla from An Ember in the Ashes series by Sabaa Tahir. I chose this strong and beautiful woman because I think that although she has an enormous evolution as a character, she's always untrusted and distant, it's also a great warrior, so her personality, of course, has that cruel and icy side due to how she has been raised and trained. I always had this strange love-hate relationship with her, but I loved her completely in the third book of the series, I think that's where she stands out the most and owns the best scenes. I have no words to tell you how incredible this series is, so if you haven't read it yet, what are you waiting for?
---
🍂| Salted Caramel Mocha: A book that you're salty about |🍂
The Pisces by Melissa Broder. There are a couple of books I could be salty about, but I choose this one because I just remembered how much I hated it. I don't like to say that I hate a book in general, I know that opinions are varied and everything is subjective, but this time my feelings are really negative towards this book and there's not one thing that I liked. This book has one of the most despicable characters that I read in my life, it has animal abuse and nobody seems to notice it and OMFG, I'll not even begin to talk about the sex of this woman with her fish-man because I simply cannot, I want to overcome that traumatic event LOL.
---
🍂| Honey Bee Latte: A character who is sweet |🍂
Prince Henry from Red, White & Royal Blue by Casey McQuiston. I love Henry SO MUCH! He's one of the sweetest, most attentive and gentlemanly male characters I've ever read. I really enjoyed his scenes in the book and especially his dialogues. I liked the romance in general, but I owe it all to Henry, he just makes everything better!
---
🍂| Gingerbread Latte: A character you'd take home for christmas |🍂
I'll choose the entire crowd of Six Of Crows by Leigh Bardugo, try to think of only one of them to invite, but I can't. I always mention the same characters in this type of question and if you guys read here to The Darkling again I'm sure you would just leave and I would understand it lol. So I choose all of them to bring for Christmas, it would be an intense and interesting Christmas without counting that I would love to chat with them about their adventures and their lives.
---
Tagging
SHA ( Book Princess Reviews ) | Nikki ( The Night is Dark and Full of Books ) | Belle ( Belle Can Read ) | Tiffany ( My Bookish Fantasy ) | Meghan ( Meghan's Whimsical Explorations & Reviews )
---
Original background image HERE
I hope you guys enjoyed it, I had a lot of fun doing it & even though I can't tag everyone, if you feel like doing it, please consider yourself tag by me!! ❤️ 
I love you, I hope you have a wonderful day and tell

: Which character would you take home for Christmas?, What is that book you're salty about? & What book felt like a warm hug for you?
 🌿 Let me know everything in the comments, you know that I LOVE to know your thoughts  🌿