☕️ Hi guys, I hope you're having a wonderful day!. here I am with a new WWW Wednesday (originally hosted by A Daily Rhythm, and revived by Taking on a World of Words, where I'll share with you the books that I've finished, my current and upcoming readings, and so chat a little about them ☕️
---
This meme tries to answer the following three questions:
What are you currently reading?
What did you finish recently reading?
What do you think you'll read next?
---
Each of Us a Desert by Mark Oshiro
---
From the award-winning author Mark Oshiro comes a powerful fantasy novel about finding home and falling in love amidst the dangers of a desert where stories come to life.
Xochital is destined to wander the desert alone, speaking her troubled village's stories into its arid winds. Her only companions are the blessed stars above and enimagic lines of poetry magically strewn across dusty dunes.
Her one desire: to share her heart with a kindred spirit.
One night, Xo's wish is granted—in the form of Emilia, the cold and beautiful daughter of the town's murderous mayor. But when the two set out on a magical journey across the desert, they find their hearts could be a match… if only they can survive the nightmare-like terrors that arise when the sun goes down.
Fresh off of Anger Is a Gift's smashing success, Oshiro branches out into a fantastical direction with their new YA novel, The Stars Around Us.
| Goodreads |
---
Well, this is certainly a super unexpected read for this month, but I couldn't resist the promise. Tor Teen's publicity manager contacted me because they're sending copies of this ARC for Latina readers/bloggers/influencers, so that we can all read and talk about Each of Us a Desert, an own-voices story. It's an immense pleasure and honor to be able to be part of this initiative, so I couldn't refuse and I simply adore being able to support more Latino authors with their projects, so it's a pleasure.
I go like more than 100 pages in this beautiful book, I'm enjoying it SO SO much, although I know it sounds very original, I didn't think that I would be this hooked with the plot itself. It's one of the most unique books I've read this year and it's already a fact.
To summarize a little in the book we follow a girl named Xochitl, who lives in a little town in the desert and she's what they call a "cuentista" who would be a storyteller. This means that all those people who carry a big burden on them and want to feel relieved and be forgiven by Solís, who's like a god, I really don't know yet, they tell their stories to Xochitl and so she has the ability to give them to the desert itself. If these people don't tell their stories to Xochitl, then they're chased and tormented by a kind of dark beings. It's a VERY incredible concept and I'm very excited to continue reading and then bring you my full thoughts. The books come out on September 15th, if you're curious, but I'll bring you EVERYTHING you need to know about next week. I'm very excited to share it with you!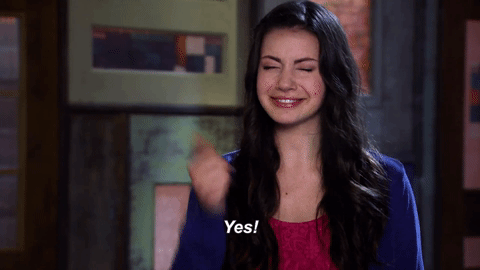 ---
Soul of the Sword (Shadow of the Fox #2) by Julie Kagawa
---
One thousand years ago, a wish was made to the Harbinger of Change and a sword of rage and lightning was forged. Kamigoroshi. The Godslayer. It had one task: to seal away the powerful demon Hakaimono.
Now he has broken free.
Kitsune shapeshifter Yumeko has one task: to take her piece of the ancient and powerful scroll to the Steel Feather temple in order to prevent the summoning of the Harbinger of Change, the great Kami Dragon who will grant one wish to whomever holds the Scroll of a Thousand Prayers. But she has a new enemy now. The demon Hakaimono, who for centuries was trapped in a cursed sword, has escaped and possessed the boy she thought would protect her, Kage Tatsumi of the Shadow Clan.
Hakaimono has done the unthinkable and joined forces with the Master of Demons in order to break the curse of the sword and set himself free. To overthrow the empire and cover the land in darkness, they need one thing: the Scroll of a Thousand Prayers. As the paths of Yumeko and the possessed Tatsumi cross once again, the entire empire will be thrown into chaos. 
| Goodreads |
---
I'm already creating a bond with the characters and I love that, I adore each one of them, but especially Okame, he's my absolute favorite! In this sequel, although I enjoyed it a lot, I felt that it took me a bit of work to go through it, and even when I was interested in the plot the fact that there's a lot of travel from one place to another makes it quite descriptive and slow. Keeping that aside, it's a great book, I enjoyed the fight scenes and I liked having this new point of view so dark and intense, I think it gives a deeper depth to the plot and also gives it a creepy vibe. Above all, and what I enjoyed the most were two aspects, and I'll speak more in-depth in my review very soon, but in summary, I LOVE to know more and more about Japanese mythology & culture, I think they creatures I saw here are the most creepy beings EVER, but it's a factor that I really enjoyed and on the other hand, there's a romance happening in this book that has ALL my attention, I just loved it, and you know that is difficult for me, so I feel super happy with it.
I really liked the ending, it left me quite worried and expectant, so I can't wait to grab the third book as soon as I can, to find out how this story ends!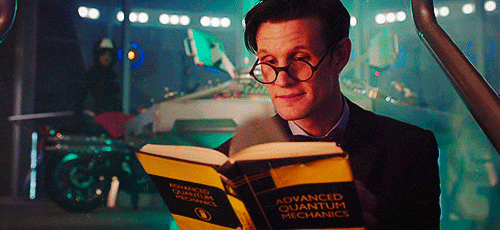 ---
The Hunger Games (The Hunger Games #1) by Suzanne Collins
---
WINNING MEANS FAME AND FORTUNE.
LOSING MEANS CERTAIN DEATH.
THE HUNGER GAMES HAVE BEGUN. . . .
In the ruins of a place once known as North America lies the nation of Panem, a shining Capitol surrounded by twelve outlying districts. The Capitol is harsh and cruel and keeps the districts in line by forcing them all to send one boy and once girl between the ages of twelve and eighteen to participate in the annual Hunger Games, a fight to the death on live TV.
Sixteen-year-old Katniss Everdeen regards it as a death sentence when she steps forward to take her sister's place in the Games. But Katniss has been close to dead before—and survival, for her, is second nature. Without really meaning to, she becomes a contender. But if she is to win, she will have to start making choices that weight survival against humanity and life against love.
| Goodreads |
---
The time has come, guys! I've already said this a thousand times but I will repeat it because it's real, lol, I'm SUPER EXCITED!! I think this will be a super interesting experience to live with you, I'm excited to share my thoughts and to chat about it. As some of you already know, I've seen the movies and I like them a lot, so I have some idea about how the books are, but obviously and as everyone knows, the movies leave a lot out, so I'm excited to get into the characters' heads and know how they think and know them more deeply, and I'm also excited about the idea of ​​knowing a plot that's so loved and well known.
I hope you're also excited for me and for discussing our thoughts in my post where I'll be uploading each one of my reviews and my conclusion on the entire series.
Wish me luck & I hope I love it as much as everyone else did!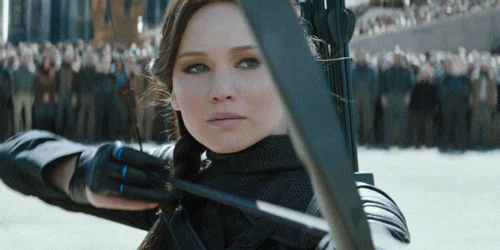 ---
Credits for the source of the original image HERE
What are you currently reading, What your thoughts are? & Also, Have you read any of these books?
☕️ Let me know EVERYTHING in the comments, you know that I love to know what you think ☕️