🌵 Hi, guys! I hope you're having a wonderful day, full of good readings & of course, stay safe.❤️ Today I've decided to come with a top 5 where I'll show you my favorite authors and I will also recommend the books that I've enjoyed most of each one of them. I thought it would be fun to talk a little about the authors this time since they're the ones behind those stories that we love so much, besides, I don't think I've mentioned my favorites as much, so I hope this leads to inspiration for you to do the same, in fact, I invite you to do it if you feel like it, it's always positive to spread a little love for these brilliant minds or you can also let me know your favorite authors in the comments, so I can write them down and start reading this year! Let's share the love!  🙌🏻 
Obviously, since it's a top 5, I won't put in here ALL my favorite authors, only those who really resonate with me on another level and have changed my life with their wonderful stories. If you like the idea, of ​​course, I can do a second part with more authors and more books! 🥰 Now without further ado, let's get started! 🌵
---
---
Marie Lu (born Xiwei Lu) is an American young adult author. She is best known for the Legend trilogy, novels set in a dystopian and militarized future.
"I write young adult novels, and have a special love for dystopian books. Ironically, I was born in 1984. Before becoming a full-time writer, I was an Art Director at a video game company. Now I shuffle around at home and talk to myself a lot. 🙂
I graduated from the University of Southern California in '06 and currently live in LA, where I spend my time stuck on the freeways."
| Goodreads |
---
The Young Elites Trilogy
"Be true to yourself. But that's something everyone says and no one means. No one wants you to be yourself. They want you to be the version of yourself that they like."
---
I am tired of being used, hurt, and cast aside.
Adelina Amouteru is a survivor of the blood fever. A decade ago, the deadly illness swept through her nation. Most of the infected perished, while many of the children who survived were left with strange markings. Adelina's black hair turned silver, her lashes went pale, and now she has only a jagged scar where her left eye once was. Her cruel father believes she is a malfetto, an abomination, ruining their family's good name and standing in the way of their fortune. But some of the fever's survivors are rumored to possess more than just scars—they are believed to have mysterious and powerful gifts, and though their identities remain secret, they have come to be called the Young Elites.
Teren Santoro works for the king. As Leader of the Inquisition Axis, it is his job to seek out the Young Elites, to destroy them before they destroy the nation. He believes the Young Elites to be dangerous and vengeful, but it's Teren who may possess the darkest secret of all.
Enzo Valenciano is a member of the Dagger Society. This secret sect of Young Elites seeks out others like them before the Inquisition Axis can. But when the Daggers find Adelina, they discover someone with powers like they've never seen.
Adelina wants to believe Enzo is on her side, and that Teren is the true enemy. But the lives of these three will collide in unexpected ways, as each fights a very different and personal battle. But of one thing they are all certain: Adelina has abilities that shouldn't belong in this world. A vengeful blackness in her heart. And a desire to destroy all who dare to cross her.
It is my turn to use. My turn to hurt. 
Goodreads | My Review | Book Depository
---
Legend Main Trilogy
"Each day means a new twenty-four hours. Each day means everything's possible again. You live in the moment, you die in the moment, you take it all one day at a time."
---
What was once the western United States is now home to the Republic, a nation perpetually at war with its neighbors. Born into an elite family in one of the Republic's wealthiest districts, fifteen-year-old June is a prodigy being groomed for success in the Republic's highest military circles. Born into the slums, fifteen-year-old Day is the country's most wanted criminal. But his motives may not be as malicious as they seem.
From very different worlds, June and Day have no reason to cross paths—until the day June's brother, Metias, is murdered and Day becomes the prime suspect. Caught in the ultimate game of cat and mouse, Day is in a race for his family's survival, while June seeks to avenge Metias's death. But in a shocking turn of events, the two uncover the truth of what has really brought them together, and the sinister lengths their country will go to keep its secrets.
Goodreads | My Review | Book Depository
---
---
---
Shea Ernshaw is the New York Times Bestselling author of THE WICKED DEEP, WINTERWOOD, and her forthcoming adult fiction book: A HISTORY OF WILD PLACES (2021). She is a 2019 Oregon Book Award winner, and her debut novel, The Wicked Deep, was an Indie Next Pick.
She often writes late, late, late into the night, enjoys dark woods, scary stories and moonlight on lakes.
| Goodreads |
---
The Wicked Deep by Shea Ernshaw
"We wait for death. We hold our breath. We know it's coming, and still we flinch when it claws at our throats and pulls us under."
---
Welcome to the cursed town of Sparrow…
Where, two centuries ago, three sisters were sentenced to death for witchery. Stones were tied to their ankles and they were drowned in the deep waters surrounding the town.
Now, for a brief time each summer, the sisters return, stealing the bodies of three weak-hearted girls so that they may seek their revenge, luring boys into the harbor and pulling them under.
Like many locals, seventeen-year-old Penny Talbot has accepted the fate of the town. But this year, on the eve of the sisters' return, a boy named Bo Carter arrives; unaware of the danger he has just stumbled into.
Mistrust and lies spread quickly through the salty, rain-soaked streets. The townspeople turn against one another. Penny and Bo suspect each other of hiding secrets. And death comes swiftly to those who cannot resist the call of the sisters.
But only Penny sees what others cannot. And she will be forced to choose: save Bo, or save herself. 
Goodreads | My Review | Book Depository
---
Winterwood by Shea Ernshaw
"It's like a fairytale suspended in time-the princess forgotten, the hero eaten whole by a noble Fir goblin. The story ended, but no one remembered to burn the haunted forest to the ground."
---
Be careful of the dark, dark wood…
Especially the woods surrounding the town of Fir Haven. Some say these woods are magical. Haunted, even.
Rumored to be a witch, only Nora Walker knows the truth. She and the Walker women before her have always shared a special connection with the woods. And it's this special connection that leads Nora to Oliver Huntsman—the same boy who disappeared from the Camp for Wayward Boys weeks ago—and in the middle of the worst snowstorm in years. He should be dead, but here he is alive, and left in the woods with no memory of the time he'd been missing.
But Nora can feel an uneasy shift in the woods at Oliver's presence. And it's not too long after that Nora realizes she has no choice but to unearth the truth behind how the boy she has come to care so deeply about survived his time in the forest, and what led him there in the first place. What Nora doesn't know, though, is that Oliver has secrets of his own—secrets he'll do anything to keep buried, because as it turns out, he wasn't the only one to have gone missing on that fateful night all those weeks ago.
For as long as there have been fairy tales, we have been warned to fear what lies within the dark, dark woods and in Winterwood, New York Times bestselling author Shea Ernshaw, shows us why.
From New York Times bestselling author of The Wicked Deep comes a haunting romance perfect for fans of Practical Magic, where dark fairy tales and enchanted folklore collide after a boy, believed to be missing, emerges from the magical woods—and falls in love with the witch determined to unravel his secrets.
Goodreads | My Review | Book Depository
---
A History of Wild Places ( 2021 RELEASE | NO COVER YET )
---
---
Julie Kagawa (born October 12, 1982) is an American author, best known for publishing and writing The Iron Fey Series consisting of 15 books including: The Iron King, The Iron Daughter, The Iron Queen, and The Iron Knight. She was born in Sacramento, California, but moved to Hawaii with her family at the age of nine. Kagawa is of Japanese descent. She currently lives in Louisville, Kentucky. Kagawa has written novellas, along with novels.
| Goodreads |
---
I'm going to take advantage of this moment to actually share with you that Julie Kawaga re-tweet one of my reviews on TWITTER 😭, in fact, my review of Shadow of the Fox and OMG, I almost died of emotion, so I needed to share it with you lol. I love this woman! ❤️ 
---
Blood of Eden Trilogy
"You are a monster." Kanin's deep voice droned in my head again, as I forced myself to move, to walk away. "You will always be a monster, there is no turning back from it. But what type of monster you become is entirely up to you."
---
To survive in a ruined world, she must embrace the darkness…
Allison Sekemoto survives in the Fringe, the outermost circle of a walled-in city. By day, she and her crew scavenge for food. By night, any one of them could be eaten. Some days, all that drives Allie is her hatred of them—the vampires who keep humans as blood cattle. Until the night Allie herself dies and becomes one of the monsters.
Forced to flee her city, Allie must pass for human as she joins a ragged group of pilgrims seeking a legend—a place that might have a cure for the disease that killed off most of civilization and created the rabids, the bloodthirsty creatures who threaten human and vampire alike. And soon Allie will have to decide what and who is worth dying for… again.
Enter Julie Kagawa's dark and twisted world as an unforgettable journey begins.
Goodreads | My Review | Book Depository
---
Shadow of the Fox
"It is very hard to be human, little fox. Even the humans themselves don't do a great job of it."
---
One thousand years ago, the great Kami Dragon was summoned to grant a single terrible wish—and the land of Iwagoto was plunged into an age of darkness and chaos.
Now, for whoever holds the Scroll of a Thousand Prayers, a new wish will be granted. A new age is about to dawn.
Raised by monks in the isolated Silent Winds temple, Yumeko has trained all her life to hide her yokai nature. Half kitsune, half human, her skill with illusion is matched only by her penchant for mischief. Until the day her home is burned to the ground, her adoptive family is brutally slain and she is forced to flee for her life with the temple's greatest treasure—one part of the ancient scroll.
There are many who would claim the dragon's wish for their own. Kage Tatsumi, a mysterious samurai of the Shadow Clan, is one such hunter, under orders to retrieve the scroll…at any cost. Fate brings Kage and Yumeko together. With a promise to lead him to the scroll, an uneasy alliance is formed, offering Yumeko her best hope for survival. But he seeks what she has hidden away, and her deception could ultimately tear them both apart.
With an army of demons at her heels and the unlikeliest of allies at her side, Yumeko's secrets are more than a matter of life or death. They are the key to the fate of the world itself. 
Goodreads | My Review | Book Depository
---
---
---
Hi! I write fantasy books. My latest is STRANGE THE DREAMER, about a young librarian, a mythic lost city, and the half-human children of murdered gods. Check it out 🙂 Before that I wrote the DAUGHTER OF SMOKE & BONE trilogy, which has been translated into 32 languages. It's about a blue-haired art student raised by monsters, a broken angel, and a war that has raged for 1000 years in another world. I also wrote LIPS TOUCH: THREE TIMES, which was a National Book Award finalist, and the DREAMDARK books. As well as various short stories and novellas.
| Goodreads |
---
Daughter of Smoke & Bone Trilogy
---
Errand requiring immediate attention. Come.
The note was on vellum, pierced by the talons of the almost-crow that delivered it. Karou read the message. 'He never says please', she sighed, but she gathered up her things.
When Brimstone called, she always came.
In general, Karou has managed to keep her two lives in balance. On the one hand, she's a seventeen-year-old art student in Prague; on the other, errand-girl to a monstrous creature who is the closest thing she has to family. Raised half in our world, half in 'Elsewhere', she has never understood Brimstone's dark work – buying teeth from hunters and murderers – nor how she came into his keeping. She is a secret even to herself, plagued by the sensation that she isn't whole.
Now the doors to Elsewhere are closing, and Karou must choose between the safety of her human life and the dangers of a war-ravaged world that may hold the answers she has always sought. 
Goodreads | My Review | Book Depository
---
---
---
Leigh Bardugo is a #1 New York Times bestselling author of fantasy novels and the creator of the Grishaverse (coming soon to Netflix) which spans the Shadow and Bone Trilogy, the Six of Crows Duology, The Language of Thorns, and King of Scars— with more to come. Her short stories can be found in multiple anthologies, including the Best American Science Fiction & Fantasy. Her other works include Wonder Woman: Warbringer and Ninth House (Goodreads Choice Winner for Best Fantasy 2019) which is being developed for television by Amazon Studios. Leigh was born in Jerusalem, grew up in Southern California, and graduated from Yale University. These days she lives and writes in Los Angeles.
| Goodreads |
---
Shadow and Bone Trilogy
"The problem with wanting," he whispered, his mouth trailing along my jaw until it hovered over my lips, "is that it makes us weak."
---
Surrounded by enemies, the once-great nation of Ravka has been torn in two by the Shadow Fold, a swath of near impenetrable darkness crawling with monsters who feast on human flesh. Now its fate may rest on the shoulders of one lonely refugee.
Alina Starkov has never been good at anything. But when her regiment is attacked on the Fold and her best friend is brutally injured, Alina reveals a dormant power that saves his life—a power that could be the key to setting her war-ravaged country free. Wrenched from everything she knows, Alina is whisked away to the royal court to be trained as a member of the Grisha, the magical elite led by the mysterious Darkling.
Yet nothing in this lavish world is what it seems. With darkness looming and an entire kingdom depending on her untamed power, Alina will have to confront the secrets of the Grisha . . . and the secrets of her heart. 
Goodreads | My Review | Book Depository
---
Six of Crows Duology
"No mourners. No funerals. Among them, it passed for 'good luck."
---
Ketterdam: a bustling hub of international trade where anything can be had for the right price—and no one knows that better than criminal prodigy Kaz Brekker. Kaz is offered a chance at a deadly heist that could make him rich beyond his wildest dreams. But he can't pull it off alone. . . .
A convict with a thirst for revenge
A sharpshooter who can't walk away from a wager
A runaway with a privileged past
A spy known as the Wraith
A Heartrender using her magic to survive the slums
A thief with a gift for unlikely escapes
Kaz's crew is the only thing that might stand between the world and destruction—if they don't kill each other first. 
Goodreads | My Review | Book Depository
---
King of Scars
( This one isn't exactly a favorite, in fact I think it's too long and heavy but OMG, that ending is amazing and so I had to add it, Plus: I LOVE Nikolai )
"Stop punishing yourself for being someone with a heart. You cannot protect yourself from suffering. To live is to grieve. You are not protecting yourself by shutting yourself off from the world. You are limiting yourself."
---
Nikolai Lantsov has always had a gift for the impossible. No one knows what he endured in his country's bloody civil war—and he intends to keep it that way. Now, as enemies gather at his weakened borders, the young king must find a way to refill Ravka's coffers, forge new alliances, and stop a rising threat to the once-great Grisha Army.
Yet with every day a dark magic within him grows stronger, threatening to destroy all he has built. With the help of a young monk and a legendary Grisha Squaller, Nikolai will journey to the places in Ravka where the deepest magic survives to vanquish the terrible legacy inside him. He will risk everything to save his country and himself. But some secrets aren't meant to stay buried—and some wounds aren't meant to heal. 
Goodreads | My Review | Book Depository
---
---
Besides the Goodreads link, that I always add in case you want to add the book to your TBR, this time I've also added a link to Book Depository, in case you want to order the book there. In that case, I want you to know that as an affiliate, I'll receive a small percentage of your purchase and it would be REALLY helpful to me, to buy more books, and keep sharing with you ❤️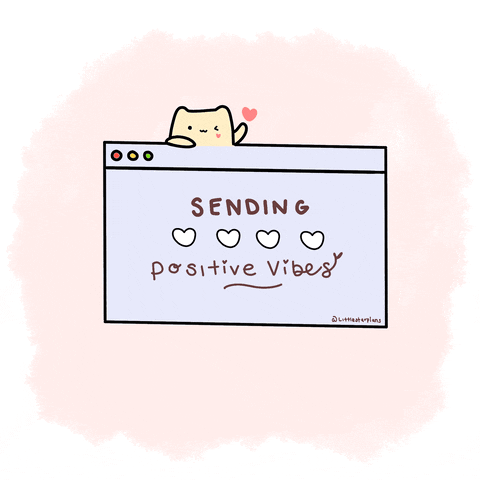 ---
Original background image HERE
I hope you enjoyed it & that you liked the idea! I also hope that you find new authors to try and new books to read. Do you have favorite authors? Which are? Your favorite books by that author? Let me know everything in the comments! ❤️ 
 let me know ALL your thoughts in the comments, I LOVE talking with you