🍵 Hi, guys! I hope you're having the most incredible day and enjoying your readings.❤️ Today I come back with a new recommendation post! I've seen that everyone has loved this idea to read lighter readings during these difficult times of quarantine, so after seeing all the love you all have given to my first top 10 and all the support, which I appreciate immensely, I really felt that it was time to bring a second part, with more reading recommendations for you to enjoy & of course, HERE I leave you my first publication, where I recommend 10 incredible books to relax and read during this quarantine. 🥰 
I just want you to have a small source of resources here on my blog in case you don't know what to read or find it difficult to get hooked on the very complex and overdeveloped plots, maybe some books touch heavy and hard-hitting topics that can be a bit too much for some people in such tragic moments, so I thought about putting a little bit of myself to help you in case you want to read something fluffy, fun and simple, but in the best way in the most heart whelming and beautiful way. 👏🏻 Obviously, some of these books will touch on topics of life and growth and personal search, also family and romantic themes, but I want to give you a reading that when you finish it you feel good, you know? That can put a smile on your face and give your heart a break. 💞
So without further ado, I hope you enjoy the post and all my recommendations, they're made from my heart with much love, so I hope you enjoy them if you decide to read any, they're all wonderful! 😍 & LET'S START! 🍵
---
🌟 Furthermore (Furthermore #1) by Tahereh Mafi | Alice Alexis Queensmeadow 12 rates three things most important: Mother, who wouldn't miss her; magic and color, which seem to elude her; and Father, who always loved her. Father disappeared from Ferenwood with only a ruler, almost three years ago. But she will have to travel through the mythical, dangerous land of Furthermore, where down can be up, paper is alive, and left can be both right and very, very wrong. Her only companion is Oliver whose own magic is based in lies and deceit. Alice must first find herself—and hold fast to the magic of love in the face of loss.
---
🌟 Juniper Lemon's Happiness Index by Julie Israel | It's been sixty-five days since the accident that killed Juniper's sister, and ripped Juniper's world apart.
Then she finds the love letter: written by Camilla on the day of the accident, addressed mysteriously to "You," but never sent. Desperate to learn You's identity and deliver the message, Juniper starts to investigate.
Until she loses something. A card from her Happiness Index: a ritual started by sunny Camie for logging positives each day. It's what's been holding Juniper together since her death – but a lost card only widens the hole she left behind. And this particular card contains Juniper's own dark secret: a memory she can't let anyone else find out.
The search for You and her card take Juniper to even less expected places, and as she connects with those whose secrets she upturns in the effort, she may just find the means to make peace with her own.
This is a smart, funny, poignant book guaranteed to make you laugh and cry – and maybe even take notes. 
---
🌟 Anna and the French Kiss (Anna and the French Kiss #1) by Stephanie Perkins | Can Anna find love in the City of Light?
Anna is happy in Atlanta. She has a loyal best friend and a crush on her coworker at the movie theater, who is just starting to return her affection. So she's less than thrilled when her father decides to send her to a boarding school in Paris for her senior year.
But despite not speaking a word of French, Anna meets some cool new people, including the handsome Étienne St. Clair, who quickly becomes her best friend. Unfortunately, he's taken —and Anna might be, too. Will a year of romantic near misses end with the French kiss she's waiting for?
---
🌟 The Summer I Turned Pretty (Summer #1) by Jenny Han | Belly measures her life in summers. Everything good, everything magical happens between the months of June and August. Winters are simply a time to count the weeks until the next summer, a place away from the beach house, away from Susannah, and most importantly, away from Jeremiah and Conrad. They are the boys that Belly has known since her very first summer—they have been her brother figures, her crushes, and everything in between. But one summer, one terrible and wonderful summer, the more everything changes, the more it all ends up just the way it should have been all along.
---
🌟 The Inexplicable Logic of My Life by Benjamin Alire Sáenz | Sal used to know his place with his adoptive gay father, their loving Mexican American family, and his best friend, Samantha. But it's senior year, and suddenly Sal is throwing punches, questioning everything, and realizing he no longer knows himself.
If Sal's not who he thought he was, who is he?
This humor-infused, warmly humane look at universal questions of belonging is a triumph.
---
🌟 Meet Me at Midnight by Jessica Pennington | They have a love-hate relationship with summer.
Sidney and Asher should have clicked. Two star swimmers forced to spend their summers on a lake together sounds like the perfect match. But it's the same every year—in between cookouts and boat rides and family-imposed bonfires, Sidney and Asher spend the dog days of summer finding the ultimate ways to prank each other. And now, after their senior year, they're determined to make it the most epic summer yet.
But their plans are thrown in sudden jeopardy when their feud causes their families to be kicked out of their beloved lake houses. Once in their new accommodations, Sidney expects the prank war to continue as usual. But then she gets a note—Meet me at midnight. And Asher has a proposition for her: join forces for one last summer of epic pranks, against a shared enemy—the woman who kicked them out.
Their truce should make things simpler, but six years of tormenting one another isn't so easy to ignore. Kind of like the undeniable attraction growing between them.
---
🌟 Meet Cute by Jennifer L. Armentrout & More Authors | Whether or not you believe in fate, or luck, or love at first sight, every romance has to start somewhere. MEET CUTE is an anthology of original short stories featuring tales of "how they first met" from some of today's most popular YA authors.
Readers will experience Nina LaCour's beautifully written piece about two Bay Area girls meeting via a cranky customer service Tweet, Sara Shepard's glossy tale about a magazine intern and a young rock star, Nicola Yoon's imaginative take on break-ups and make-ups, Katie Cotugno's story of two teens hiding out from the police at a house party, and Huntley Fitzpatrick's charming love story that begins over iced teas at a diner. There's futuristic flirting from Kass Morgan and Katharine McGee, a riveting transgender heroine from Meredith Russo, a subway missed connection moment from Jocelyn Davies, and a girl determined to get out of her small town from Ibi Zoboi. Jennifer Armentrout writes a sweet story about finding love from a missing library book, Emery Lord has a heartwarming and funny tale of two girls stuck in an airport, Dhonielle Clayton takes a thoughtful, speculate approach to pre-destined love, and Julie Murphy dreams up a fun twist on reality dating show contestants.
This incredibly talented group of authors brings us a collection of stories that are at turns romantic and witty, epic and everyday, heartbreaking and real.
---
🌟 City of Ghosts (Cassidy Blake #1) by Victoria Schwab | Cassidy Blake's parents are The Inspecters, a (somewhat inept) ghost-hunting team. But Cass herself can REALLY see ghosts. In fact, her best friend, Jacob, just happens to be one.
When The Inspecters head to ultra-haunted Edinburgh, Scotland, for their new TV show, Cass—and Jacob—come along. In Scotland, Cass is surrounded by ghosts, not all of them friendly. Then she meets Lara, a girl who can also see the dead. But Lara tells Cassidy that as an In-betweener, their job is to send ghosts permanently beyond the Veil. Cass isn't sure about her new mission, but she does know the sinister Red Raven haunting the city doesn't belong in her world. Cassidy's powers will draw her into an epic fight that stretches through the worlds of the living and the dead, in order to save herself.
---
🌟 To All the Boys I've Loved Before (To All the Boys I've Loved Before #1) by Jenny Han | What if all the crushes you ever had found out how you felt about them…all at once?
Sixteen-year-old Lara Jean Song keeps her love letters in a hatbox her mother gave her. They aren't love letters that anyone else wrote for her; these are ones she's written. One for every boy she's ever loved—five in all. When she writes, she pours out her heart and soul and says all the things she would never say in real life, because her letters are for her eyes only. Until the day her secret letters are mailed, and suddenly, Lara Jean's love life goes from imaginary to out of control.
---
🌟 The Gentleman's Guide to Getting Lucky (Montague Siblings #1.5) by Mackenzi Lee | In this funny and frothy novella that picks up where the New York Times bestselling The Gentleman's Guide to Vice and Virtue leaves off, freshly minted couple Monty and Percy fumble through their first time together.
Monty's epic grand tour may be over, but now that he and Percy are finally a couple, he realizes there is something more nerve-wracking than being chased across Europe: getting together with the person you love.
Will the romantic allure of Santorini make his first time with Percy magical, or will all the anticipation and build-up completely spoil the mood? 
---
In case you are interested in buying the book by doing it through my Book Depository link, you're helping me a lot, love. I want you to know that as an affiliate, I'll receive a small percentage of your purchase and it would be REALLY helpful to me, to buy more books, and keep sharing with you, so THANK YOU SO SO MUCH ❤️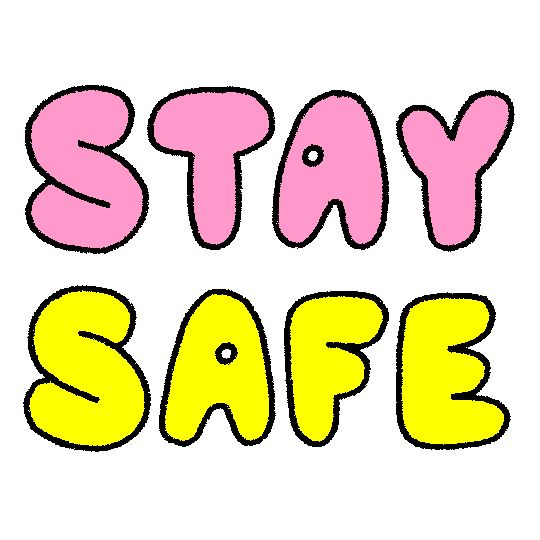 ---
Original background image HERE
I hope you enjoyed it, guys! ❤️ 
 🍵 Have you read any of these books? Have you heard about them? What do you think? 🍵 
Let me know EVERYTHING in the comments