🍂 Hi guys! I hope you're having a beautiful day full of good readings.❤️ Today I bring you a new post… my April Wrap Up! where I'll tell you ALL about my readings of the month. As many of you know, this month was all about the OWLs, a wonderful Harry Potter-inspired readathon where we followed a series of promp to successfully graduates of our magical career. If you want to know more about it, you can check my TBR where ALL the information is. 😊 As always, I had an incredible time participating, I think it's one of the most fun and entertaining readathons to participate, not only do I love reading and passing classes, but I also love to see what others are reading and what career or careers they have chosen to follow. A super beautiful community is formed, where everyone interacts and makes the experience a thousand times better, so YES, it was incredible and I'm happy that I managed to complete it and managed to read each of the books that were in my TBR, with the exception of one that it's a DNF, but I'm counting it anyway because I really tried. 👍🏻 In addition to this, I've had one more week to read what I wanted, which is incredible it never happens to me lol, but I decided to take it easy, especially since I want to read a lot next month, so I don't want to get overwhelmed, and I really liked having time to rest and doing other things, also feels nice and at times as stressful as these are necessary. Anyway, I ended up grabbing something else to read, but I'll tell you more about that later. 🥰
---
I don't want to spend a single month of this year without thanking you for your support and unconditional love that you show me in each of my posts, I'll be forever grateful to be able to live this adventure with so many wonderful people! 😭 ❤️ Honestly this year I haven't been paying much attention to my statistics like in 2019, which is proving to be very healthy for me, I'm a quite organized person and I'm very passionate about my projects, so of course, I want this beautiful project to grow and do well, but I'm focusing much more on improving my content and being able to express myself better, learn and be able to give you the best of myself and I think that it's being incredibly powerful and healing, I'm enjoying much more blogging this 2020, it feels incredible. 😍 I've been thinking about making a discussion post soon on these topics and give you some tips if you're interested and talking about blogging, pressure, stress but also the benefits that I've experienced having the blog and being part of the community, I'll build something soon and I'm excited to continue sharing with you. I LOVE YOU and I wish you all the success with your projects. 🎉
---
As for my readings, I'm trying this year to be quite open to reading many different genres, that's why I've been putting together mini TBRs, which I love, and this month, I've had a variety of interesting genres, so I'm pleased. I enjoyed almost everything I read, which makes me feel very fulfilled and happy, I've read one of my favorite authors and I haven't been disappointed, she's fantastic, I almost cried with a short novel that I found very powerful, I've read adorable novels graphics, and I discovered that I can read heavier and descriptive writing style and still enjoy the process. 😄
I hope you decide to stay and you'll be able to know my thoughts about each one of these books, but I'll also share with you as always my favorite blog posts and some fun statistics. So without further ado, let's get started! 🍂
---
Top 5 Favorite Posts on the Blog
🍂 TOP 5 | 2020 MYSTERY/THRILLER BOOKS I WANT TO READ THIS YEAR 🔍
🍂 TOP 10 | LIGHT & FLUFFY BOOKS TO READ DURING QUARANTINE 🍵
🍂 REDING POPULAR YA SERIES #2 | LEGEND TRILOGY BY MARIE LU 🌿
🍂 BOOK BLOGGERS APPRECIATION | MARCH 2020 💻
---
April
Statistics
💫 Books Read: I've read 6 books & 1 DNFed this month 😊
💫 Total Pages: 2065 that's GREAT! 👏🏻
💫 Authors Gender: I've read 4 books by female authors & 1 book by a male author 💞
💫 Book Genres: 4 books are YA & 2 books Adult|| Within this, I've read Fantasy, Paranormal, Historical Fiction, Horror, Romance & Contemporary
💫 Releases: I've read 2 from 2018, 1 from 2019 & 3 from 2020
---
☀️ ARCs of the Month 🌙
🍂 Meet Me at Midnight by Jessica Pennington | This month I haven't been impressed by any of my ARCs, but hey, that can happen, but of the two this is the most successful for me. This book focuses on a romance happening during summer, but it's much more than a "summer romance" since the characters have known each other since they were children since their families are friends, but nothing sentimental existed between them until something happens and their families must spend the summer living in the same house. Most of the plot focuses a lot on the pranks the characters play on each other and on the overall interactions between them, I don't really have a problem with prank plot theme, but I think it was a too-much used factor and I was more interested in the growth and development of the characters, which was sadly quite non-existent. Even so,

I really enjoyed the setting, it's super beautiful and romantic, I also liked some scenes and the main male character is wonderful but I couldn't enjoy deeply

, I always have these kinds of problems with romantic plots, but especially this time I think it was because of the female character, who's really very difficult to follow and understand her actions. Even so, leaving some weak points aside, it's a great plot if you want to read something light, romantic, and family during the summer. | BOOK REVIEW |
---
🍂 Ruthless Gods (Something Dark and Holy #2) by Emily A. Duncan | Well, I think that if you visit my blog regularly you already know how I feel about this book, and I hope it's the last time I have to talk about it because I feel SO bad that I couldn't enjoy it. I know this story has a lot of fans and I understand that because I can see the potential of the idea that's brilliant, but OMG, the execution is terrible and it didn't work for me at all. I read the first book in March because I'd heard the best things and it sounded like everything I enjoy, but it ended up being a disappointment and then I had this ARC, so obviously I wanted to give it a chance as respect and because I felt super grateful to get the ARC. Deep down I had hopes that maybe it would improve, but I found it even worse than the first one and more difficult to follow, so I made the decision not to finish it, which I hate to do when they're ARCs but honestly I couldn't continue. After uploading my reviews and chatting a bit with you about it, I could see that I'm not alone with my thoughts and that makes me feel a little better.
The story has potential. The aspects and elements to make it wonderful are there, but the execution is terrible and the author decided to follow paths that aren't what I would have chosen, which may work for a lot of course, but not for me. The writing style isn't for me…100% sure, the characters are flat, and they lack personality, the plot is interesting, but it takes uninteresting turns, and it's more what is said to happen than what actually happens, so well, this it's the end for me with this story, but it's okay, not all books can be for me, right? | BOOK REVIEW |
DNF 🌙
---
🌻 Most ADORABLE Readings 💕
🍂 Heartstopper: Volume Two (Heartstopper #2) by Alice Oseman | I can't say much more that I haven't already said about these beautiful graphic novels, but I just LOVE this second volume, it's so adorable and even more than the first one and the relationship is beautiful. I will put here a small fragment of my thoughts as soon as finished reading it, I think it will be even more authentic…
I love this story, It's SO sweet, adorable, cute and ALL the good in this life. I adore Charlie and Nick and I LOVE their voices. I also think that it's a story written from the heart and from innocence, but also from a positive point of view, especially as approach the subject of sexuality in a realistic way, with everything that means for the characters to be represented as gay and bisexual and there's also something so pure and beautiful in the way it's described.
I just loved it and I'm going to read volume 3 right now, I can't wait, this makes my heart SO happy!
The Romance is PURE GOLD
---
🍂 Heartstopper: Volume Three (Heartstopper #3) by Alice Oseman | Once again, I choose to put my thoughts that I wrote just after finishing it, I think they're more real, but I also adored this volume and although I think touches very strong and hard topics in a good way, they're still topics that I think need further development, even so, I love it, is a wonderful adventure to visit Paris with these two!
I wasn't expecting this volume to be deeper and darker than the previous ones, but it certainly was, I think the author wants to cover many problems and although I feel grateful for it, at the same time I think that some situations are too hard and deep to be touched so lightly, as the eating disorders situation. Even so, I enjoyed the book and I'm so happy with the incredible amount of diversity that's in this volume and as always we have healthy romantic relationships and too adorable, but also a very beautiful group of characters who lean on each other and learn from their mistakes. I adore Tara and Darcy, their relationship is incredible.
I also liked seeing a bit of the life of older characters who also represent diversity and their support with the boys.
This story never fails to make me smile even though it also made me feel super bad for Charlie and all his past being bullied by guys at school, in addition to other super triggering situations that he must have lived. The story has his funny moments, though, that allow you to smile….
---
🦊 Reading one of my Favorite Authors 🌘
🍂 Shadow of the Fox (Shadow of the Fox #1) by Julie Kagawa | This book was SO incredible, I adored it. It makes me happy to read to Julie Kagawa again, one of my favorite authors, she continues to amaze me with her well thought out and excellently executed plots, and with her amazing and complex characters. I really liked this story, although at first I was somewhat lost by so many new terms and definitions that I didn't know, I'm not an expert on Japanese culture so it was a little difficult to get used to the style and the place, but I ended up feeling fascinated and now I'm dying to know more! I think reading the sequel will be easier now that I'm more familiar with the story and its terms. As the author's books are used to, this one has a lot of action, a lot of adventure, and a great character cast with very marked and unique personalities. I adore the main character is absolutely adorable and has such a kind soul, also the fantastic/magical aspects are solid and the fact that this is told as if it was an anime, seems very unique and is VERY notorious, it reads exactly like an anime, so if that's something you like, I highly recommend this book. It's a solid and highly entertaining start for what I feel will be a great trilogy. | BOOK REVIEW |
---
🌊 Unexpected but GREAT readings 🌟
🍂 The Deep by Alma Katsu | This story is SO unique, I really haven't stopped thinking about it since I read it, it fascinated me and

despite the fact that it's not easy to read due to several factors, in general, I can totally recommending it due to its intensity, its creepy factor and its well-created atmosphere

. This book takes place during the tragic events of the Titanic and on the other hand during the Britannic, on these two timelines we follow a variety of very interesting people. It's the first time that I read something by the author and this book caught me by its promise, and although we already know the real facts of both ships, in this story the author has decided to play with fictional factors and add paranormal aspects, suspense, and horror, and in my opinion, it worked very well. It has a huge cast of characters and a difficult to follow writing style, due to its complexity and density, so it's not easy at the beginning, but once you get into it and commit to the plot, it's very difficult to stop reading. The plot twist surprised me a lot and I was captivated by it, it's one of those stories that once you finish it leaves you thinking "what the hell I just read!", but in the best way.
---
🍂 Elevation by Stephen King | This book is brilliant and interesting, I didn't expect to feel so moved by such a short novel at all, but it managed to get to my heart and I almost cried with the ending, were very unexpected feelings, but I think it's a story that has its simple side, but also its complex side and although it touches themes such as homophobia and quite hard-topic things, its central point is a theme that touches the supernatural or paranormal, and it's done incredibly. I really enjoyed it and I'm glad I tried something else from Stephen King because he's usually a very intimidating author for me, so going for a short novel was a good idea. It shows the fragility of the human being and how the material sometimes doesn't really matter.
Follows a man who doesn't stop losing weight but without being physically affected by it, it's a very original idea, and this man thinks that if he continues to lose weight then he'll probably die and want to do a good action before that happens, so because of this she creates a very beautiful bond with her neighbors who are a married couple of women. It shows how difficult it's to live in a closed-minded, very hard, and "traditional" society for these women and everything they have to face to live the life as they want and succeed in their projects.
Very inspiring and interesting, I really liked it.
---
☄️ Currently Reading 👏🏻
🍂 Last Girls by Demetra Brodsky | I'm writing this a little before the end of the month, so when you see it it will have been a few days since I wrote it, I don't usually do this because I like to finish reading in the month and then bring you the Wrap-Up, but I will not have another moment next time week to write it, I'll be painting my house, which doesn't interest anyone lol, but hey, I couldn't write it later. So right now I pick up this one because it's an ARC, it comes out on May 5, so I thought it was a good idea to start reading it right before its release date, maybe I'll finish it this month but I don't know, in any case, I'll be talking about it in May, you can see then my review with my complete thoughts and also obviously in my Wrap Up next month. It seems like a super interesting promise, so until now I don't go that much into it, but I quite like it, we'll see.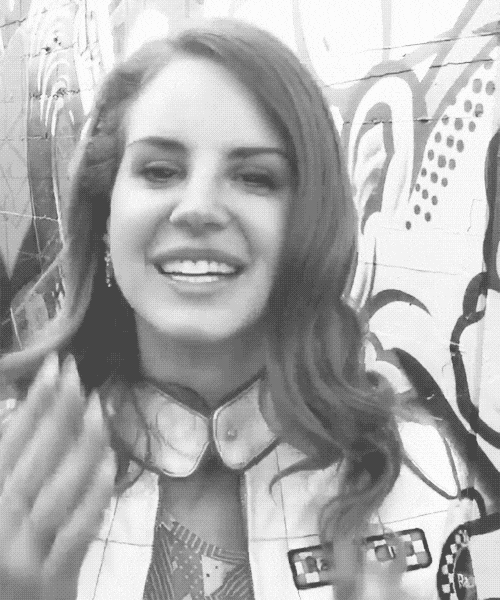 ---
Credits for the source of the original image HERE
Tell me, What's your favorite book of the month? | Have you read any of these books?
🌿 Let me know everything in the comments, you know that I always love to know what you think 🌿