🌙 Hi, guys! I hope you're having a wonderful day full of good readings. Super excited cause this weekly series will be focused on helping me clean my Goodreads shelves and also prioritize some readings and organize myself in general. I LOVE this idea, I know that many of you already know it and do it as well, the creator is the incredible Destiny | Howling Libraries | 💫 whom I love as a human being and I respect a lot as a book blogger ❤️, so it's really a pleasure to start with this new project especially because it's created by someone who I admire a lot and that makes me very happy, I also really need help to organize my books, So here we go! 👏🏻 
I wanted to give it my own twist to make it more fun and also fit my needs or what I hope to do with my books and my readings. So I've decided that as well as Destiny, I'll be opening voting every week so that you can participate in the whole process and help me decide which books to prioritize, for this: I'll ask you to vote for one of the books in the "LOWS" section and not only I'll be adding it to my priority list, but I'll also be creating my own TBR Jar with each of your choices!. So, every week the book you choose from my selection will be added to my TBR Jar and then at the end of the month, I'll choose one of them to read and finally give a real chance to it. I'll not be removing all my "LOWS", only some if necessary, maybe one per week or sometimes none, I'll be super honest about them and I hope you can help me make a decision anything can happen in these posts! LOL 🥰 
I hope you like this idea, I think it will be fun, I'll be cleaning my Goodreads shelves a bit, which is great, but you can also participate in the process and so will have a super interactive experience, so we can all have a little fun ❤️. I hope you enjoy it, thanks for the support always, from the bottom of my heart & LET'S START! 🌙
---
Rules:
Link back to the original post at Howling Libraries
Sort your Goodreads TBR shelf by date added, ascending
Find 5-10 (or more, if you feel ambitious!) titles to purge from your TBR (the "lows")

ALTERNATIVE OPTION: Find 5+ titles that are at the BOTTOM of your TBR—books you want to read someday, just not right now!

Post those 5 books in the list, with a brief explanation
Next, sort your Goodreads TBR shelf by date added, descending
List the last 5 (or more!) books you added to your TBR, with a synopsis or your brief summary of why you added it (the "highs")
---
Thank you SO much if you voted on the previous week post and thanks to you as well that have let me know your thoughts, it was really helpful to make my decisions ❤️
✔️ I KEEP ON MY TBR | Otherworld (Last Reality #1) by Jason Segel & Kirsten Miller, The Rules of Magic (Practical Magic #0) by Alice Hoffman, The Girl at Midnight (The Girl at Midnight #1) by Melissa Grey & Toil & Trouble: 15 Tales of Women & Witchcraft by Tess Sharpe, Jessica Spotswood & More Authors
❌ LEAVES MY TBR | Tell Me How You Really Feel by Aminah Mae Safi, Remember Me by Chelsea Bobulski, It Ends With You by S.K. Wright &  Five Feet Apart by Rachael Lippincott
⚱️ TBR JAR | Everything Leads to You by Nina LaCour & Outrun the Wind by Elizabeth Tammi
---
🌙 Foundryside (The Founders Trilogy #1) by Robert Jackson Bennett | This is an Adult Fantasy book. I added it because I've heard the best things about it lately, so I'm quite curious to know what it is about and if it will work for me. This book follows a girl named Sancia Grado and she's a thief, and one day she's sent to steal an artifact of incredible power. There's an organization called The Merchant Houses who wield this magic and who wants the artifact for themselves and that's why there's someone in the House who wants to kill Sancia to get it. But she must stay with the object and learn to control its power that could end up transforming her into something that she doesn't know if she could control.
It sounds good, but I confess that it isn' the blurb that catches me itself, but the number of wonderful things I've heard about the book. Its sequel came out or will come out this year, so it's a great opportunity to give it a chance, even so, I'm kind of scared that is very dense, so maybe I'll try a chapter sometime to see. What do you think about this one?
---
🌙 Fire and Heist by Sarah Beth Durst | This is a YA Fantasy featuring dragons! I don't remember why I added this one, in the first place, so I'll tell you a little of what it's about and then tell you my thoughts. The book follows Sky Hawkins, and it's extremely important in her family to have your first heist to gain power within this society. But stealing your first treasure can be difficult for Sky since she's a wyvern, which means that she's a human who can transform herself into a dragon. Sky is now embarking herself on a search to complete her first heist, and get her boyfriend and mother back in the process. But then she uncovers a dark truth about were-dragon society – a truth more valuable and dangerous than gold or jewels could ever be.
So, I don't know if I'm still very interested in this book, on the one hand, it sounds good, and I like that features a character that can transform into a dragon, that's super cool, but it has been in my TBR for years, and I've never felt like to read it, so maybe it's time to say goodbye to it. Have you read them? Let me know!
---
🌙 This Lie Will Kill You by Chelsea Pitcher | This is a YA Mystery/Thrillers that's compared to something like Clue meets Riverdale. So in this story a year ago, there was a party in which someone died and five teenagers were involved in some way, but until now no one has told the truth. Now, these five boys are summoned to a hilltop mansion to complete a contest, with the excuse of a $ 50,000 grand prize. But Of course… some things are too good to be true.
This book sounds like one of those revenge stories I could enjoy, I think it sounds very promising, I haven't heard very good things nor I've read incredible reviews about it, but I'm still intrigued and I think I could give it a chance. Have you heard about it?
---
🌙 Stronger, Faster, and More Beautiful by Arwen Elys Dayton | This is a YA Sci-Fi that presents itself as for fans of television shows like Black Mirror and Westworld. I added this a long time ago when I heard about it and I knew I had to read it cause it has an interesting idea and concept to explore. Is a novel made up of six interconnected stories that ask how far we will go to remake ourselves into the perfect human specimens, and how hard that will push the definition of "human." "Deeply thoughtful, poignant, horrifying, and action-packed, Arwen Elys Dayton's Stronger, Faster, and More Beautiful is groundbreaking in both form and substance."
Sounds very amazing, right? I think it will be an interesting way to read a little more of the genre and this is really a concept that I'm very interested in reading and I've also seen the best reviews.
---
🌙 Small Town Hearts by Lillie Vale | This is a YA contemporary romance featuring LGBT+ characters. Oh, don't judge me, but I think I added this one for the cover lol, and then I started to hear that it was a super adorable story, but I haven't heard much more. This book follows Babe Vogel who's a girl who loves working as a barista and living in the sleepy Maine beach town of Oar's Rest, but can't stop thinking about what will happen to her future once her best friends go to college after summer, but a kiss makes them separate long before that and the arrival of her ex-boyfriend brings many memories. Then we have Levi Keller, a handsome artist who spends a lot of time in the cafe where Babe works and even when she knows that it's silly to fall for a guy during summer, she break the one rule she's always had – to never fall for a summer boy.
It sounds a little "meh" to me, and to be honest, I know that in the end, this type of reading doesn't usually work for me, so I don't think it's one that will last much longer on my TBR. Have you read it? What do you think about this type of romance?
---
🌙 Your Turn to Die by Sue Wallman | This is a YA Mystery/Thriller. I added several books by this author in the beginning and I ended up staying alone with this one because I think it's the one that sounds most interesting to me, I don't think I will let it go, simply because I want to try the author, I've heard great things, so let me know if you have read this one or something by the author & what you think!
Every winter, three families gather in an old house to celebrate the New Year. This year, 15-year-old Leah and the other kids discover that the house has a dark past. As they dig into the history, terrible things start happening, and if Leah isn't careful, this New Year might be her last.
---
🌙 Blackberry & Wild Rose by Sonia Velton | This is an Adult Historical-Fiction set in late-eighteenth-century London. This is one of those books that I wouldn't read normally, but OMG, this one caught me with its beautiful cover and great reviews. I don't know much about it but I'm sure I want to read it. The only thing I know about this book is basically that it tells the story of Sara, a young woman forced into a life of prostitution & also the story of Esther, wife of a silk weaver who longs to create beautiful silk herself. And I prefer not to know much more than that when going into it. Maybe it surprises me, but it could be a hit or miss. What do you think about it?
---
🌙 The Geography of Lost Things by Jessica Brody | This is a YA Contemporary Romance that takes shape during a road trip. I added this at a time when I wanted to read more romance and try this kind of road story, but right now I don't know if it's for me, so I would really appreciate if you let me know your thoughts in the comments. The book follows Ali, who after his father passed away he leaves her a car, a 1968 Firebird convertible, but Ali doesn't plan to keep it, not when it reminds her of his father's broken promises. She gets a buyer but has no idea how to drive it, but her ex-boyfriend Nico does, who has other plans. He persuaded Ali that instead of selling the car, they should "trade up" the items they collect on their trip to eventually reach the monetary amount Ali needs. Agreeing with Nico's crazy plan, Ali sets off on a unique adventure that is unlike anything she ever could have expected.
I'm not as interested in romance as such, but I like that it's about a girl who has just lost her father and begins to understand and connect with him in some way through this trip. I'll think about what to do about this one.
---
🌙 The Dreamers by Karen Thompson Walker | This is an Adult Fantasy Mystery. This book is about this place where people fall asleep and nothing seems to be able to wake them up, but in turn, they show huge brain activity, much more active than normal, they seem to be dreaming … but of what? In this book, I think we follow many characters and their different stories as they try to survive this epidemic.
I LOVE the promise I think it sounds super interesting and full of emotions and tension, I can't wait to read this one, I think I should put it on my list of priorities soon!
---
🌙 Spectacle (Spectacle #1) by Jodie Lynn Zdrok | This is a YA Historical-Fiction Mystery Fantasy that takes place in Paris in 1887. I added this one because I remember hearing incredible things at the time, but over time I lost interested and right now I don't think it's really for me and that's fine, I'm still open to listening to your thoughts, of course!
A YA murder mystery in which a young reporter must use her supernatural visions to help track down a killer targeting the young women of Paris.
---
🌙 Don't Call the Wolf by Aleksandra Ross | A forest, besieged. A queen, unyielding. Fans of Leigh Bardugo and Holly Black will devour this deliciously dark Eastern European–inspired YA fantasy debut. ( YA – Fantasy )
---
🌙 The Hunger Games (The Hunger Games #1) by Suzanne Collins | WINNING MEANS FAME AND FORTUNE. LOSING MEANS CERTAIN DEATH. THE HUNGER GAMES HAVE BEGUN. . . . ( YA – Fantasy – Dystopia )
---
🌙 The Test by Sylvain Neuvel | Twenty-five questions to determine their fate. Twenty-five chances to impress. When the test takes an unexpected and tragic turn, Idir is handed the power of life and death. How do you value a life when all you have is multiple choice? ( YA – Sci-Fi – Dystopia )
---
🌙 The Once and Future Witches by Alix E. Harrow | Stalked by shadows and sickness, hunted by forces who will not suffer a witch to vote-and perhaps not even to live-the sisters will need to delve into the oldest magics, draw new alliances, and heal the bond between them if they want to survive. ( Adult – Historical Fiction – Fantasy )
---
🌙 Be Not Far From Me by Mindy McGinnis | Lost in undisturbed forest and with nothing but the clothes on her back, Ashley must figure out how to survive despite the red streak of infection creeping up her leg. ( YA – Contemporary – Survival )
---
Credits for the source of the original image HERE
 🌿 Now is YOUR time to decide! 

Choose one of the books in my "The LOWS" section and I'll add it to my TBR JAR to give it a chance at some point.



I'll be making the decision of which books I'll be letting go of my TBR completely, cause I really need to clean this out, after knowing your opinion and in the next week I'll let you know

 🌿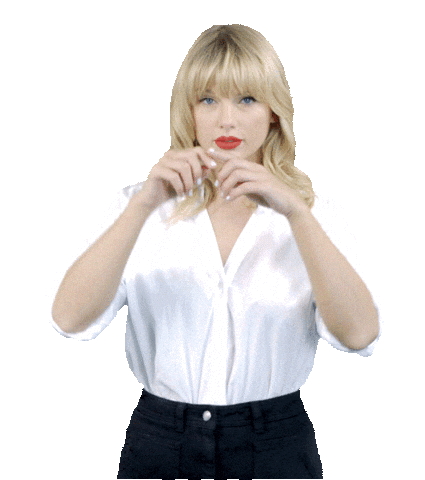 Let me know EVERYTHING you think in the comments, you know I LOVE to know and talk with you  🥰