☕️ Hi guys, I hope you're having a wonderful day!. here I am with a new WWW Wednesday (originally hosted by A Daily Rhythm, and revived by Taking on a World of Words, where I'll share with you the books that I've finished, my current and upcoming readings, and so chat a little about them ☕️
---
This meme tries to answer the following three questions:
What are you currently reading?
What did you finish recently reading?
What do you think you'll read next?
---
Shadow of the Fox (Shadow of the Fox #1) by Julie Kagawa
---
One thousand years ago, the great Kami Dragon was summoned to grant a single terrible wish—and the land of Iwagoto was plunged into an age of darkness and chaos.
Now, for whoever holds the Scroll of a Thousand Prayers, a new wish will be granted. A new age is about to dawn.
Raised by monks in the isolated Silent Winds temple, Yumeko has trained all her life to hide her yokai nature. Half kitsune, half human, her skill with illusion is matched only by her penchant for mischief. Until the day her home is burned to the ground, her adoptive family is brutally slain and she is forced to flee for her life with the temple's greatest treasure—one part of the ancient scroll.
There are many who would claim the dragon's wish for their own. Kage Tatsumi, a mysterious samurai of the Shadow Clan, is one such hunter, under orders to retrieve the scroll…at any cost. Fate brings Kage and Yumeko together. With a promise to lead him to the scroll, an uneasy alliance is formed, offering Yumeko her best hope for survival. But he seeks what she has hidden away, and her deception could ultimately tear them both apart.
With an army of demons at her heels and the unlikeliest of allies at her side, Yumeko's secrets are more than a matter of life or death. They are the key to the fate of the world itself.
| Goodreads |
---
Well, right now when I'm writing this, I'm about to start reading it, so I don't have any comments yet, but I do can tell you that I'm super excited because Julie Kagawa is one of my favorite writers, she has written one of my favorite trilogies ever, Blood of Eden, which is absolutely amazing, if you like ruthless vampires and lots of action then you have to read it! So yes, super excited to read this fabulous writer again, also this book sounds incredible so I hope to enjoy it so I can read the entire trilogy that will be complete by 2020, so again… super excited lol!
I'm reading this book for my Transfiguration class of the OWLs readathon, I'm going to be a Curse Breaker, and so far I'm having a lot of fun with this readathon like every year, I think it's a brilliant idea!
---
The Deep by Alma Katsu
---
Someone, or something, is haunting the Titanic.
This is the only way to explain the series of misfortunes that have plagued the passengers of the ship from the moment they set sail: mysterious disappearances, sudden deaths. Now suspended in an eerie, unsettling twilight zone during the four days of the liner's illustrious maiden voyage, a number of the passengers – including millionaires Madeleine Astor and Benjamin Guggenheim, the maid Annie Hebbley and Mark Fletcher – are convinced that something sinister is going on . . . And then, as the world knows, disaster strikes.
Years later and the world is at war. And a survivor of that fateful night, Annie, is working as a nurse on the sixth voyage of the Titanic's sister ship, the Britannic, now refitted as a hospital ship. Plagued by the demons of her doomed first and near fatal journey across the Atlantic, Annie comes across an unconscious soldier she recognises while doing her rounds. It is the young man Mark. And she is convinced that he did not – could not – have survived the sinking of the Titanic . . .
---
This book was incredible, I hoped maybe enjoy it a bit more from the beginning, but I found a different writing style, detailed and slow maybe, so it took me a while to get used to it. But once you get into the plot, which is SUPER interesting, then you can get more and more committed and hooked on this story, that's absolutely disturbing, mysterious and supernatural. I especially liked how the author handles the intrigue because you really never know what will happen or what path the plot will take, so she has you trying to guess what will come and I just couldn't imagine that outcome, and that twist that I'm sure will be the cup of tea for some, but perhaps most don't like it very much. I really like stories that have a paranormal touch, but that plays a lot with the minds of the characters, and their strange and wandering personalities make you wonder who's to blame for the horrendous things that begin to happen aboard the Titanic. A very smart story and that I would recommend, without a doubt. I don't think that the author's style is for everyone, though, and tends to give too much information that in the end isn't very useful, but if you let that go, the idea is solid and the open ending leaves you thinking. Soon, I'll be bringing you the review on this one, I'm excited to talk a little more in-depth!
I passed my Defense Against the Dark Arts class with this book, YAY!!!
---
Elevation by Stephen King
---
Although Scott Carey doesn't look any different, he's been steadily losing weight. There are a couple of other odd things, too. He weighs the same in his clothes and out of them, no matter how heavy they are. Scott doesn't want to be poked and prodded. He mostly just wants someone else to know, and he trusts Doctor Bob Ellis.
In the small town of Castle Rock, the setting of many of King's most iconic stories, Scott is engaged in a low grade—but escalating—battle with the lesbians next door whose dog regularly drops his business on Scott's lawn. One of the women is friendly; the other, cold as ice. Both are trying to launch a new restaurant, but the people of Castle Rock want no part of a gay married couple, and the place is in trouble. When Scott finally understands the prejudices they face—including his own—he tries to help. Unlikely alliances, the annual foot race, and the mystery of Scott's affliction bring out the best in people who have indulged the worst in themselves and others.
Set in the fictional town of Castle Rock, Maine. The latest from legendary master storyteller Stephen King, a riveting, extraordinarily eerie, and moving story about a man whose mysterious affliction brings a small town together—a timely, upbeat tale about finding common ground despite deep-rooted differences.
---
This is the last book of my TBR for this month, which is crazy!! I think that as I've read quite short books and graphic novels, I've been able to read more, I've also DNF Ruthless Gods, so that also has to do with that. But yes, I will finally complete my TBR which makes me feel super excited, this is a short book of less than 150 pages and it sounds quite interesting, I'm very excited to finally read it, and see what I think about it, I've been seeing very good things until now.
I'll be reading this for the Potions class!!!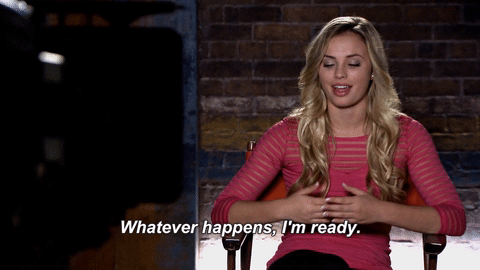 ---
So guys, if I finish Elevation and I still have time in the month to read something else, then, of course, I want to! But, I thought that as I DNF Ruthless Gods and that was for the Charms class,

I thought that I could read something else that follows the "white cover" promp, and thus complete entirely my classes to become a Curse Breaker, so if you have recommendations from a book with a white cover, I would love to know!!

Let me know in the comments and I'll be checking out ❤️
---
Credits for the source of the original image HERE
I would love to know what are you currently reading and what your thoughts are?
☕️ Let me know EVERYTHING in the comments, you know that I love to know what you think ☕️