🌙 Hi, guys! I hope you're having a wonderful day full of good readings. Super excited cause this weekly series will be focused on helping me clean my Goodreads shelves and also prioritize some readings and organize myself in general. I LOVE this idea, I know that many of you already know it and do it as well, the creator is the incredible Destiny | Howling Libraries | 💫 whom I love as a human being and I respect a lot as a book blogger ❤️, so it's really a pleasure to start with this new project especially because it's created by someone who I admire a lot and that makes me very happy, I also really need help to organize my books, So here we go! 👏🏻 
I wanted to give it my own twist to make it more fun and also fit my needs or what I hope to do with my books and my readings. So I've decided that as well as Destiny, I'll be opening voting every week so that you can participate in the whole process and help me decide which books to prioritize, for this: I'll ask you to vote for one of the books in the "LOWS" section and not only I'll be adding it to my priority list, but I'll also be creating my own TBR Jar with each of your choices!. So, every week the book you choose from my selection will be added to my TBR Jar and then at the end of the month, I'll choose one of them to read and finally give a real chance to it. I'll not be removing all my "LOWS", only some if necessary, maybe one per week or sometimes none, I'll be super honest about them and I hope you can help me make a decision anything can happen in these posts! LOL 🥰 
I hope you like this idea, I think it will be fun, I'll be cleaning my Goodreads shelves a bit, which is great, but you can also participate in the process and so will have a super interactive experience, so we can all have a little fun ❤️. I hope you enjoy it, thanks for the support always, from the bottom of my heart & LET'S START! 🌙
---
Rules:
Link back to the original post at Howling Libraries
Sort your Goodreads TBR shelf by date added, ascending
Find 5-10 (or more, if you feel ambitious!) titles to purge from your TBR (the "lows")

ALTERNATIVE OPTION: Find 5+ titles that are at the BOTTOM of your TBR—books you want to read someday, just not right now!

Post those 5 books in the list, with a brief explanation
Next, sort your Goodreads TBR shelf by date added, descending
List the last 5 (or more!) books you added to your TBR, with a synopsis or your brief summary of why you added it (the "highs")
---
Thank you SO much if you voted on the previous week post and thanks to you as well that have let me know your thoughts, it was really helpful to make my decisions ❤️
✔️ I KEEP ON MY TBR | Sea Witch (Sea Witch #1) by Sarah Henning, The Madman's Daughter (The Madman's Daughter #1) by Megan Shepherd, The Missing Season by Gillian French, The Last 8 (The Last 8 #1) by Laura Pohl &  Warrior of the Wild by Tricia Levenseller
❌ LEAVES MY TBR | The Past and Other Things That Should Stay Buried by Shaun David Hutchinson,  Immoral Code by Lillian Clark, The Similars (The Similars #1) by Rebecca Hanover & Four Dead Queens by Astrid Scholte
⚱️ TBR JAR | Daughter of the Pirate King (Daughter of the Pirate King #1) by Tricia Levenseller
---
 🌙 The Start of Me and You (The Start of Me and You #1) by Emery Lord | This is a contemporary romance where we follow a girl named Paige, who has lost her boyfriend in a car accident and two years later she begins to feel ready to start again and so she decides to invite her high school crush, Ryan on a date. But when Ryan's cousin Max moves to town her feelings begin to change and she wonders if she's finally ready to open up to someone and start again.
This seems like a super touching book, one of those that makes you feel all the feelings, you know? so that's why I added it, also I've been wanting to read something from the author and someone recommended me to start with this one, so obviously I'm still interested, I know there's a sequel or companion book that will come out or came out this year, so it sounds like a sign to finally read it. What do you think about it?
---
 🌙 Not Even Bones (Market of Monsters #1) by Rebecca Schaeffer | I added this book at the time when it had just been released because I think the promise sounds great and then people stopped talking about it, for some reason, and completely forgot about its existence, but I think it still sounds amazing to me. It's described as Dexter meets This Savage Song and follows a girl named Nita, whose mother kills supernatural beings and sells her parts online through the black market, and Nita helps her in the process. But one day she decides to help one of her mother's victims to escape, but she ends up being sold instead because she's not entirely human either. Nita has the ability to alter her biology, which is very valuable on the black market. Now she'll decide if it's worth becoming the worst kind of monster in order to escape and survive.
I think it sounds incredible, as I said, it's like a combination of a paranormal and horror kind of plot and that's something that I really enjoy. It's part of a trilogy and I think the third book will be released this year, so it's a good idea to read it once the trilogy is complete. Have you heard about this book? Have you read it? Let me know everything in the comments.
---
 🌙 Summer Bird Blue by Akemi Dawn Bowman | I think this book is a kind of hard-hitting contemporary that also touches on mental health and features LGBT+ characters. I added it because I heard wonderful things at the time, and I adore when contemporary touch strong themes, I know it's not usually everyone's cup of tea, but personally, I like hard-hitting contemporary more than lighter books, you know? It's about a girl named Rumi who's only sure of one thing in her life and that's that she wants to write music together with her younger sister, Lea. But when Lea dies in a car accident, Romi's mother sends her to live with her aunt to Hawaii, and once there she'll have to deal with her loss, with the feeling of having been abandoned by her mother and should also lead with the lack of music in her life. But she'll meet two people, a boy named Kai & another named George, who'll help her in her ways to go through this difficult process and Romi will try to write again to finish that song that could never end with her sister.
It sounds absolutely heart-breaking, it has wonderful reviews, so there's a good chance I'll be reading it at some point and I might end up enjoying it. Have you read it? Do you feel like doing it?
---
 🌙 By Your Side by Kasie West | This book is a YA contemporary romance, and I added it because I also want to try this author at some point, I was checking her works and this was the one that interested me the most, but now that I read it again it, sounds a little cliche, so I don't sure if I'll end up keeping it. It's about a girl named Autumn who stays a whole weekend locked in a bookstore along with "the bad boy" Dax. Autumn doesn't want to know anything with this boy but once they start talking something happens between them, an undeniable connection, with which they must deal throughout the weekend.
I don't know guys, I think I could read something more from the author and maybe I can enjoy it because this doesn't sound like anything special to me, I'll be listening to your opinions to help me decide as always, but I'm almost certain about this one.
---
 🌙 The Grief Keeper by Alexandra Villasante | This is a YA contemporary featuring LGBT+ characters. I added at a time when everyone was talking about it, and I liked that had Latino characters. Follows a girl named Marisol who's escaping from her country to the U.S. along with his sister due to the violence there, after his brother was killed. But once there she finds out that the person who would give her shelter has died and she fears that they'll be sent back to her country. But then she meets a government agent, who makes her a proposal to be a Grief Keeper, someone who will take another's grief into their body. This is a dangerous experiment, but if Marisol accepts they'll allow them to stay in the U.S. Things become more complicated when Marisol meets Rey, the wealthy daughter of a D.C. Senator, and the girl she's helping to heal. She didn't expect the connection from their shared grief to erupt into a powerful love.
This book sounds interesting, I had completely forgotten that it had no paranormal aspects, for some reason I thought it had magic of some kind, but I see that it's not the case. But it still sounds very compelling and I like that talks about what immigrants have to deal with, so maybe give it a chance.
---
 🌙 Hello Girls by Brittany Cavallaro & Emily Henry | This is a contemporary somewhat inspired perhaps by Bonnie and Clyde, but starring two girls named Winona Olsen and Lucille Pryce and they both have miserly lives where they're not happy and only hurts them, so they decide they can't wait until graduation to start their new lives. They need out. Now. All they need is three grand, fast. and really, a stolen convertible to take them from Michigan to Las Vegas can't hurt.
I don't know if this is a book that I really find captivating right now, like to give it a chance, at the time I added it for the cover, I don't gonna lie and because I heard that it was a highly feminist novel, but now I'm not sure if the story will be worth it, so I'll think about it a little more. Have you read it? Have you heard about it?
---
 🌙 His Hideous Heart by Dahlia Adler & more authors | This is an anthology all based on Edgar Allan Poe stories, but instead, it will obviously be re-tellings of his stories, written by many well-known authors. I can't put them all here because they are many, but it has authors like Kendare Blake & Rin Chupeco, among others.
It can be 13 unforgettable stories, I'm sure, but I'm not sure if it will be for me, I'm willing to try some stories, though, if you tell me it is worth it, because I'm a little curious, but my expectations aren't that high.
---
 🌙 Loki: Where Mischief Lies by Mackenzi Lee | Well this is obviously a fantasy based on Loki and that's why I added it, I adore Loki and I'm excited to read something about him, besides I've read the author and I've enjoyed her style that although it's somewhat over-descriptive, it's quite incredible. So this is something like this, When Asgardian magic is detected in relation to a string of mysterious murders on Earth, Odin sends Loki to investigate. As he descends upon nineteenth-century London, Loki embarks on a journey that leads him to more than just a murder suspect, putting him on a path to discover the source of his power-and who he's meant to be.
Have you read this book? do you think it's worth it? I've heard people who have enjoyed it, but others who were very bored, so I'm still not sure what to do about this one.
---
 🌙 Little & Lion by Brandy Colbert | This is a YA Contemporary that touches on mental health and features LGBT+ characters. This book is about a girl named Suzette who has recently returned from a boarding school in England to her home in Los Angeles. It's there where her family lives, her friends, her crush Emil and her stepbrother, Lionel, who suffers from bipolar disorder and needs her emotional support. But once she begins to settle again in her house, she finds herself falling in love with someone new … the girl her brother is in love with. When Lionel's disorder gets out of control, Suzette must face past mistakes before her brother hurts himself or worse.
It sounds like a hard-hitting story too, I've heard the best things about this book, though, so I'm still very interested in reading it. I think it will be emotionally charged and I'll probably cry lol. But I still want to read it, plus it's pretty short. Have you read it? Do you like hard-hitting stories?
---
 🌙 And the Trees Crept In by Dawn Kurtagich | This is a YA mystery/horror book and it sounds incredible, in fact, I'm going to put the whole blurb here because I'm sure you liked how it sounds too. When Silla and Nori arrive at their aunt's home, it's immediately clear that the manor is cursed. The endless creaking of the house at night and the eerie stillness of the woods surrounding them would be enough of a sign, but there are secrets too — questions that Silla can't ignore: Why does it seem that, ever since they arrived, the trees have been creeping closer? Who is the beautiful boy who's appeared from the woods? And who is the tall man with no eyes who Nori plays with in the basement at night… a man no one else can see?
OMG, I'm going to read this surely in October or when the horror season comes, because it sounds like everything I want in my creepy stories. Have you read it? How does the blurb sound to you?
---
 🌙 The Southern Book Club's Guide to Slaying Vampires by Grady Hendrix | Fried Green Tomatoes and Steel Magnolias meet Dracula in this Southern-flavored supernatural thriller set in the '90s about a women's book club that must protect its suburban community from a mysterious and handsome stranger who turns out to be a blood-sucking fiend. ( Fantasy – Adult – Paranormal – Horror )

---
 🌙 Followers by Megan Angelo | An electrifying story of two ambitious friends, the dark choices they make and the stunning moment that changes the world as we know it forever. ( Adult – Sci-Fi– Dystopia )

---
🌙 Rebel (Legend #4) by Marie Lu | Respect the Legend. Idolize the Prodigy. Celebrate the Champion. But never underestimate the Rebel. ( YA – Sci-Fi– Dystopia )

---
 🌙 The Invisible Life of Addie LaRue by V.E. Schwab | A Life No One Will Remember. A Story You Will Never Forget. ( Adult – Fantasy )

---
 🌙 Where Futures End by Parker Peevyhouse | Five people, divided by time, will determine the fate of us all. These are stories of a world bent on destroying itself, and of the alternate world that might be its savior–unless it's too late. ( YA – Fantasy – Sci-Fi )
---
Credits for the source of the original image HERE
 🌿 Now is YOUR time to decide! 

Choose one of the books in my "The LOWS" section and I'll add it to my TBR JAR to give it a chance at some point.



I'll be making the decision of which books I'll be letting go of my TBR completely, cause I really need to clean this out, after knowing your opinion and in the next week I'll let you know

 🌿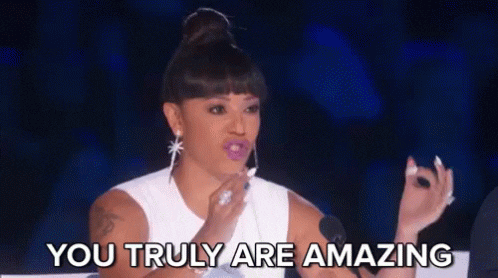 Let me know EVERYTHING you think in the comments, you know I LOVE to know and talk with you  🥰