🍵 Hi, guys! I hope you're having the most incredible day and enjoying your readings.❤️ Today I felt that it's a good time to bring a recommendation post, with this top 10 where I'll be sharing with you light and easy to read books to enjoy in these stressful and difficult times that the world is going through. 🥰 I just want you to have a small source of resources here on my blog in case you don't know what to read or find it difficult to get hooked on the very complex and overdeveloped plots, maybe some books touch heavy and hard-hitting topics that can be a bit too much for some people in such tragic moments, so I thought about putting a little bit of myself to help you in case you want to read something fluffy, fun and simple, but in the best way in the most heart whelming and beautiful way. Obviously, some of these books will touch on topics of life and growth and personal search, also family and romantic themes, but I want to give you a reading that when you finish it you feel good, you know? That can put a smile on your face and give your heart a break. 💞
So without further ado, I hope you enjoy the post and all my recommendations, they're made from my heart with much love, so I hope you enjoy them if you decide to read any, they're all wonderful! 😍 & LET'S START! 🍵
---
 🌟 The Time Traveler's Guide to Modern Romance by Madeline J. Reynolds | Elias Caldwell needs more than his life in nineteenth-century England has to offer. He'd rather go on an adventure than spend one more minute at some stuffy party. When his grandfather gives him a pocket watch he claims can transport him to any place and time, Elias doesn't believe it…until he's whisked away to twenty-first-century America.
Tyler Forrester just wants to fall hopelessly in love. But making that kind of connection with someone has been more of a dream than reality. Then a boy appears out of thin air, a boy from the past. As he helps Elias navigate a strange new world for him, introducing him to the wonders of espresso, binge-watching, and rock and roll, Tyler discovers Elias is exactly who he was missing.
But their love has time limit. Elias's disappearance from the past has had devastating side effects, and now he must choose where he truly belongs—in the Victorian era, or with the boy who took him on an adventure he never dreamed possible? 
---
🌟 Tweet Cute by Emma Lord | A fresh, irresistible rom-com from debut author Emma Lord about the chances we take, the paths life can lead us on, and how love can be found in the opposite place you expected.
Meet Pepper, swim team captain, chronic overachiever, and all-around perfectionist. Her family may be falling apart, but their massive fast-food chain is booming ― mainly thanks to Pepper, who is barely managing to juggle real life while secretly running Big League Burger's massive Twitter account.
Enter Jack, class clown and constant thorn in Pepper's side. When he isn't trying to duck out of his obscenely popular twin's shadow, he's busy working in his family's deli. His relationship with the business that holds his future might be love/hate, but when Big League Burger steals his grandma's iconic grilled cheese recipe, he'll do whatever it takes to take them down, one tweet at a time.
All's fair in love and cheese ― that is, until Pepper and Jack's spat turns into a viral Twitter war. Little do they know, while they're publicly duking it out with snarky memes and retweet battles, they're also falling for each other in real life ― on an anonymous chat app Jack built.
As their relationship deepens and their online shenanigans escalate ― people on the internet are shipping them?? ― their battle gets more and more personal, until even these two rivals can't ignore they were destined for the most unexpected, awkward, all-the-feels romance that neither of them expected.
---
🌟 Geekerella (Once Upon a Con #1) by Ashley Poston | Cinderella goes to the con in this fandom-fueled twist on the classic fairy tale.
Part romance, part love letter to nerd culture, and all totally adorbs, Geekerella is a fairy tale for anyone who believes in the magic of fandom. Geek girl Elle Wittimer lives and breathes Starfield, the classic sci-fi series she grew up watching with her late father. So when she sees a cosplay contest for a new Starfield movie, she has to enter. The prize? An invitation to the ExcelsiCon Cosplay Ball, and a meet-and-greet with the actor slated to play Federation Prince Carmindor in the reboot. With savings from her gig at the Magic Pumpkin food truck (and her dad's old costume), Elle's determined to win…unless her stepsisters get there first.
Teen actor Darien Freeman used to live for cons—before he was famous. Now they're nothing but autographs and awkward meet-and-greets. Playing Carmindor is all he's ever wanted, but the Starfield fandom has written him off as just another dumb heartthrob. As ExcelsiCon draws near, Darien feels more and more like a fake—until he meets a girl who shows him otherwise. 
---
🌟 Red, White & Royal Blue by Casey McQuiston | What happens when America's First Son falls in love with the Prince of Wales?
When his mother became President of the United States, Alex Claremont-Diaz was promptly cast as the American equivalent of a young royal. Handsome, charismatic, genius—his image is pure millennial-marketing gold for the White House. There's only one problem: Alex has a beef with an actual prince, Henry, across the pond. And when the tabloids get hold of a photo involving an Alex/Henry altercation, U.S./British relations take a turn for the worse.
Heads of the family and state and other handlers devise a plan for damage control: Stage a truce between the two rivals. What at first begins as a fake, Instagrammable friendship grows deeper, and more dangerous, than either Alex or Henry could have imagined. Soon Alex finds himself hurtling into a secret romance with a surprisingly unstuffy Henry that could derail the presidential campaign and upend two nations. It raises the question: Can love save the world after all? Where do we find the courage, and the power, to be the people we are meant to ben? And how can we learn to let our true colors shine through? , how will history remember you?
---
🌟 Let's Talk About Love by Claire Kann | Alice had her whole summer planned. Non-stop all-you-can-eat buffets while marathoning her favorite TV shows (best friends totally included) with the smallest dash of adulting–working at the library to pay her share of the rent. The only thing missing from her perfect plan? Her girlfriend (who ended things when Alice confessed she's asexual). Alice is done with dating–no thank you, do not pass go, stick a fork in her, done.
But then Alice meets Takumi and she can't stop thinking about him or the rom com-grade romance feels she did not ask for (uncertainty, butterflies, and swoons, oh my!).
When her blissful summer takes an unexpected turn, and Takumi becomes her knight with a shiny library employee badge (close enough), Alice has to decide if she's willing to risk their friendship for a love that might not be reciprocated—or understood. 
---
 🌟 Aristotle and Dante Discover the Secrets of the Universe by Benjamin Alire Sáenz | Aristotle is an angry teen with a brother in prison. Dante is a know-it-all who has an unusual way of looking at the world. When the two meet at the swimming pool, they seem to have nothing in common. But as the loners start spending time together, they discover that they share a special friendship—the kind that changes lives and lasts a lifetime. And it is through this friendship that Ari and Dante will learn the most important truths about themselves and the kind of people they want to be.
---
 🌟 Heartstopper by Alice Oseman | Charlie, a highly-strung, openly gay over-thinker, and Nick, a cheerful, soft-hearted rugby player, meet at a British all-boys grammar school. Friendship blooms quickly, but could there be something more…?
Charlie Spring is in Year 10 at Truham Grammar School for Boys. The past year hasn't been too great, but at least he's not being bullied anymore, and he's sort of got a boyfriend, even if he's kind of mean and only wants to meet up in secret.
Nick Nelson is in Year 11 and on the school rugby team. He's heard a little about Charlie – the kid who was outed last year and bullied for a few months – but he's never had the opportunity to talk to him. That is, until the start of January, in which Nick and Charlie are placed in the same form group and made to sit together.
They quickly become friends, and soon Charlie is falling hard for Nick, even though he doesn't think he has a chance. But love works in surprising ways, and sometimes good things are waiting just around the corner…

---
 🌟 Simon vs. the Homo Sapiens Agenda by Becky Albertalli | Sixteen-year-old and not-so-openly gay Simon Spier prefers to save his drama for the school musical. But when an email falls into the wrong hands, his secret is at risk of being thrust into the spotlight. Now Simon is actually being blackmailed: if he doesn't play wingman for class clown Martin, his sexual identity will become everyone's business. Worse, the privacy of Blue, the pen name of the boy he's been emailing, will be compromised.
With some messy dynamics emerging in his once tight-knit group of friends, and his email correspondence with Blue growing more flirtatious every day, Simon's junior year has suddenly gotten all kinds of complicated. Now, change-averse Simon has to find a way to step out of his comfort zone before he's pushed out—without alienating his friends, compromising himself, or fumbling a shot at happiness with the most confusing, adorable guy he's never met. 
---
 🌟 With the Fire on High by Elizabeth Acevedo | From the New York Times bestselling author of the National Book Award longlist title The Poet X comes a dazzling novel in prose about a girl with talent, pride, and a drive to feed the soul that keeps her fire burning bright.
Ever since she got pregnant freshman year, Emoni Santiago's life has been about making the tough decisions—doing what has to be done for her daughter and her abuela. The one place she can let all that go is in the kitchen, where she adds a little something magical to everything she cooks, turning her food into straight-up goodness.
Even though she dreams of working as a chef after she graduates, Emoni knows that it's not worth her time to pursue the impossible. Yet despite the rules she thinks she has to play by, once Emoni starts cooking, her only choice is to let her talent break free.
---
 🌟 The Unhoneymooners by Christina Lauren | Olive is always unlucky: in her career, in love, in…well, everything. Her identical twin sister Ami, on the other hand, is probably the luckiest person in the world. Her meet-cute with her fiancé is something out of a romantic comedy (gag) and she's managed to finance her entire wedding by winning a series of Internet contests (double gag). Worst of all, she's forcing Olive to spend the day with her sworn enemy, Ethan, who just happens to be the best man.
Olive braces herself to get through 24 hours of wedding hell before she can return to her comfortable, unlucky life. But when the entire wedding party gets food poisoning from eating bad shellfish, the only people who aren't affected are Olive and Ethan. And now there's an all-expenses-paid honeymoon in Hawaii up for grabs.
Putting their mutual hatred aside for the sake of a free vacation, Olive and Ethan head for paradise, determined to avoid each other at all costs. But when Olive runs into her future boss, the little white lie she tells him is suddenly at risk to become a whole lot bigger. She and Ethan now have to pretend to be loving newlyweds, and her luck seems worse than ever. But the weird thing is that she doesn't mind playing pretend. In fact, she feels kind of… lucky. 
---
In case you are interested in buying the book by doing it through my Book Depository link, you're helping me a lot, love. I want you to know that as an affiliate, I'll receive a small percentage of your purchase and it would be REALLY helpful to me, to buy more books, and keep sharing with you, so THANK YOU SO SO MUCH ❤️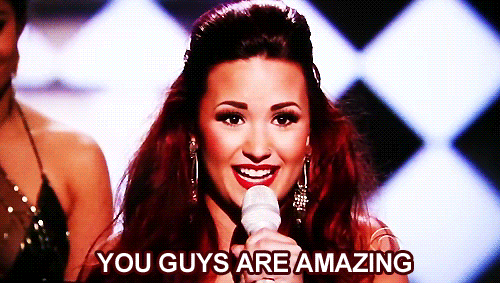 ---
Original background image HERE
I hope you enjoyed it, guys! ❤️ 
 🍵 Have you read any of these books? Have you heard about them? What do you think? 🍵 
Let me know EVERYTHING in the comments