🍂 Hi guys! I hope you're having a beautiful day full of good readings.❤️ Today I bring you a new post… my March Wrap Up! where I'll tell you ALL about my readings of the month. I always feel SO excited and with such beautiful energy sharing with you my reading month, I love writing these posts and I hope you like reading them too. Well, this was an incredible month for me in terms of reading, I read A LOT of books that I really loved, which doesn't happen to me every month since I'm quite demanding with my ratings, but this month was really great for me, I feel super pleased with myself for everything I've read, so let's celebrate together! YAY! 🎉 
Before continuing to tell you a little about my readings, you know that this month of March has been very intense in general, with the issue of Covid-19 that unfortunately has affected almost all the countries of the world, so obviously It's a very stressful and difficult month in general for all of us. I tend to be very positive in my life and I really like being at home, so I can't complain about being at home, but I've missed my family a lot and I still do because I can't see them, so that has affected me a lot, on the other hand, I know that staying at home is the best, healthiest and safest right now. I LOVE you and I send you all my energy of absolute love wherever you are, I promise that everything will be fine very soon. 🥰
---
As always I can't leave another month of this year without thanking you for your unconditional support with me and with my blog, you don't know how much it means to me, your support, your likes, your comments, all that encourages me to improve every day to only bring you the best and also fills my soul and makes me extremely happy, so THANK YOU SO SO MUCH. 😍 On the other hand, OMG, I've had so many problems with WordPress, in general I like it very much, I've never had problems that I haven't been able to solve, but this month has been hell, some of my posts were published but they never appeared in the reader, most of you didn't see them, then I had some problems with the editor and it was all very stressful and frustrating. I hope that WordPress will soon solve this kind of thing, so we can create peace and with confidence. And despite these technical problems you've still supported me and I've been posting my content a bit on twitter and you have shown me a lot of support so thank you, my beautiful friends, seriously, I have no words, I'm just blessed to have you! ❤️ 😭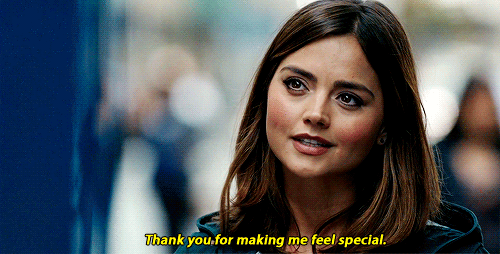 ---
Well, leaving all those negative things aside for a while, I want to focus on the good of this month, so I'll focus on my reading. I read all the books I had in my TBR, with the exception of one, so that's super successful for me.  👏🏻 
I read a couple of sequels that I loved with all my heart, they met and even exceeded my expectations, so I have nothing but wonders to say about them. This month also, it was my first time participating in a blog tour and I had a lot of fun, I'm very grateful, it's a great experience and I also ended up enjoying the book a lot, despite the fact that it's a genre that I don't read since a while ago. 😊 
On the other hand, I have a super disappointing reading for me, especially because I thought I would love that book, so I'm sad! I'll tell you a little more about it later. #unpopularopinionALERT
And last but not least, I'm continuing with my personal challenge of reading YA well-known old trilogies/series, I'm having a lot of fun with this challenge and this time it has been super successful, I adored what I read so I'm super excited to talk to you more about it. 😍 
Now, let's stop with this long introduction that I always love to do 😅 , and let's jump directly to the important thing, I'm very happy to share another month with you, so without further ado, I hope you can find some interesting reading here & let's begin! 🍂
---
Top 5 Favorite Posts on the Blog
 🍂 NEW ARCS RECENTLY APPROVED #3 📚
 🍂 TO 10 | MOST INTIMIDATING BOOKS ON MY TBR 🌵
 🍂 TOP 5 | BOOKS FEATURING AMAZING SIBLING RELATIONSHIPS 👯‍♀️
 🍂 DISCUSSION POST: RATING SYSTEMS | ARE THEY REALLY IMPORTANT? 📝
 🍂 THE SUNSHINE BLOGGER AWARD | #5 🌵
---
March Statistics
💫 Books Read: I've read 7 books this month 😊
💫 Total Pages: 2807 *celebration dance*  🎉 
💫 Authors Gender: I've read 5 books by female authors & 2 books by male authors 💞
💫 Book Genres: ALL the books I've read are YA || Within this, I've read Fantasy, Paranormal, Sci-Fi, Dystopia & Magic
💫 Releases: I've read 2 from 2019, 2 from 2018, 2 from 2013 & 1 from 2011
---
 🚀 Amazing Sequels 💀 
🍂 Starsight (Skyward #2) by Brandon Sanderson | So happy to finally have read the sequel to this incredible series, and to be a sequel, honestly, exceeded my expectations, I didn't expect that I liked it as much as the first book, but I had such an incredible time reading about this story and about the characters, I just LOVED IT. In this book, we also expanded a lot and we know a lot more about the galaxy, other worlds and all kinds of different alien races, and we not only know them in a superficial way. but we know their customs and the way they live, it's very interesting to read. Also, this is a book that brings us a lot of new information and also enhances the information we already know, as the characters we already knew, giving them more depth, which I appreciate because it keeps you entertained from moment one and now I'm even more excited to continue with the following books. It's a story that never ceases to amaze me and gets more and more complicated and intriguing, I want to know what will happen RIGHT NOW! Many of you already know my complicated relationship with sci-fi, but Brandon Sanderson is changing that in me, so I can't stop recommending this story to you! | BOOK REVIEW |
---
🍂 Thunderhead (Arc of a Scythe #2) by Neal Shusterman | Oh GOD, this book is gold! Many of you had warned me about this ending, but nothing prepared me enough and I even cried a little, I feel so sad, but at the same time 100% on board to read the conclusion very soon. I think the key of these books is the world so wonderfully unique and original, where the human being has defied everything including death and now excites this Scythe society that must kill people in order to contain the growth of the population and it's truly brilliant, I would never get tired of reading something like this. And point number two, but no less important: THE CHARACTERS, I love them so much and I think the fact that I've become so attached to each one of them has been a very important factor in my enjoyment of books and especially of this one. Love this technological world, managed by artificial intelligence and everything that this entails is extremely interesting to read, but even more interesting are the discussions on life and death and the purpose of human beings and of each role that each sector complies within society, all this is very well developed and makes reading very addictive. We meet new characters that are very amazing additions, I'm happy that we can further expand the plot and give it so many new directions. And as always, has that surprise factor and many incredible twists that leave you wanting more and more, it's an incredible book and I couldn't recommend it enough.
This is an example of what a well-done sequel should be. | BOOK REVIEW | 
---
⭐️ Challenge: Reading a Popular YA Series 🌇
🍂 Legend Trilogy by Marie Lu | First, I know that this is not a trilogy but a series, and there's a fourth book, which I'll undoubtedly be reading very soon!!
It was a lot of fun reading this trilogy, it was something I had wanted to do forever and my new challenge was perfect to finally go for it. I love Marie Lu, she wrote one of my all-time favorite trilogies: The Young Elite, so I was obviously super excited to read more by her, and while I don't think this trilogy compares to The Young Elite, I really enjoyed it. It's very addictive and easy to read, I also really like dystopian worlds, so it's something I usually enjoy. This story is very well built in a way that we know the thoughts of each character very well and clearly, as well as their personalities and I like and appreciate both Day and June, are imperfect characters and have thousands of defects, as any of us, knows? but I like that because then the growth is more noticeable. There's a lot of strength and power in the political plot, which I've really enjoyed in all three books, I think it's a factor that is constantly transforming and changing so it manages to keep you hooked very easily. It has a strong family focus since both characters strongly loved their families and both have lost people they love, and that's a big weight in the plot, there's a lot of talk about it and about brotherhood bonds, which I LOVE and you know is my weakness. Lastly, I want to be pretty brief here, so about the romance… I LOVE IT! and it was quite unexpected that I managed to enjoy it because it's quite insta-love and has very cliche scenes, but the chemistry between them is SO GOOD, it's very well created and accomplished, and I was all in about it. Finally, I was so hooked on these books that all my feelings came out and made me suffer so much, I felt each loss and each battle as my own, which makes you know how good the plot is. It has its flaws and maybe some weak points, but in general, it's incredible, super addictive and I recommended it, without a doubt.
I'll be, as I've already done, making a separate post just talking about this trilogy, I'll be reviewing each book and telling you ALL my feelings and thoughts about them. It will be on the blog very soon!!
---
 🌖 An Unexpected Disappointment ⚔️ 
 🍂 Wicked Saints (Something Dark and Holy #1) by Emily A. Duncan | I'll put here a fragment of my thoughts that I have just when I finished reading because I think that they reflect much better my feelings of the moment than right now, you know?. I'm still thinking of writing a mini-review this month because I'll be reading the sequel so I'll combine both reviews.
I spent about half an hour thinking about how to rate this book because it's SO hard, I had many thoughts that I'll soon share in my full review, but it was basically a disappointment. I expected much more from this book, especially when the promise sounds like something I usually love in fantasy, a bit brutal, magic and gods! But the execution fell on being quite flat and the focus of the plot suddenly changed to a direction that bored me a lot. I think that the characters lack personality, I liked at least a little Serefin I think it has potential & beyond that, the magic system although it's incredible, is really confusing, I never finished understanding it and the rules change continuously as the plot requires.
I don't know, I guess I expected much more from it.
What I do like? the dialogues are entertaining and the idea of ​​using gods along with the discussion about religion and politics is a really cool concept.
---
 💥 Blog Tour 💫 
 🍂 Magic Unleashed (Venators #1) by Devri Walls | This book was a lot of fun, it's been a while since I read urban fantasy of this type with a paranormal and magical focus, I quite liked it. It has very well created action scenes, which is great because in general, I find it hard to find good action scenes in books, and the world-building seemed very successful for me, interesting to explore and easy to imagine. It was a little difficult for me to commit to following the characters and their voices because their personalities didn't resonate with me, then there's a growth, which I appreciate, but was a bit problematic for me. Beyond that, it has a very suspenseful vibe that I could easily enjoy and it helped me a lot to move through the plot, as well as being generally very easy and entertaining to read. I would recommend this book if you want an entertaining plot, a little cliche maybe, but even so, it works very well and has very solid impact moments. | BOOK REVIEW |
---
---
Credits for the source of the original image HERE
Tell me, What's your favorite book of the month? | Have you read any of these books?
🌿 Let me know everything in the comments, you know that I always love to know what you think 🌿