🌵 Hi guys! I hope you're having a beautiful and wonderful day, full of incredible readings. 🥰 We've been having quite a few intense days in my country, when you see this I'll be on day 8 of the mandatory quarantine and there's a tense environment in general, not only in my country as such, but in the world, I see that you get into any social network and this is all people talked about right now, so I don't want to make this one more paragraph, you know? I just want to send you my best energy, I hope you can stay at home doing quarantine, in case you have to work outside take care of yourself.❤️ My boyfriend has an "essential work" so he has to leave the house to work and I suffer a lot every time he leaves, it's really a lot of stress, but I know and I trust that everything will improve soon if we all put a little of ourselves. 😊 
Leaving this behind, today I propose you to relax a little and focus on having a fun time with me. I really wanted today to give you something super chill and simple, but at the same time, I also wanted to share a little bit of myself, as always, so this nomination for this wonderful Award has been perfect for me.  😍 
I want to thank Tammy | Tammy's Reading / Writing Life | from the bottom of my heart for nominating me, I'm so sorry for the delay with which I'm doing it, but I promise that I'm slowly catching up and I highly appreciate each one of the people who think of me at the time of nominating or tagging, it makes me feel deeply honored! 💞
I'll be answering some of her questions, they're exactly what I need to take a relaxing moment with my coffee and you and chat a little, you know that I love to know what you think, so let me know everything in the comments & without further ado, let's start!! 🌵
---
Rules:
Thank the person who nominated you in a blog post and link back to their blog.

Answer the 11 questions sent by the person who nominated you.

Nominate 11 new blogs to receive the award and write them 11 new questions.

List the rules and display the Sunshine Blogger Award logo in your post and/or on your blog.
---
 🌵 | What is inspiring you right now? | 🌵 
A super significant question for the times, right? Well, as always and even though it sounds super cheesy I feel very inspired by all the book bloggers who continue to upload incredible, super informative, entertaining and original content, that's always a great inspiration. Sometimes when I feel a little down I start to check blogs and comment and all these things always put me in a better mood and inspired me to work myself in my projects. I'm also inspired by many Booktubers, I love watching videos, I always get in the mood to read everything.
That's what I think is inspiring me right now as such.
It's basically seeing people who despite being in such a stressful scene right now, continue doing what they can with the best energy and all the love and predisposition. I really admire that a lot.
---
🌵 | What is a small joy you do not give yourself often enough? | 🌵
Such a good question, I've had to think about it a bit because I hadn't asked myself that. I think sometimes it's a little difficult for me to relax completely without thinking about what I want to do next, I have a mind that's all the time working on things and thinking about things, so it's difficult to calm down, I've been working on this to be better meditating and things like that, so I think what I don't get often that really brings me joy is spending time with my brothers and watching movies or videos and laughing and eating popcorn, you know? having that kind of un-contracting moment of laughing and being in the present moment, which is super important. When the quarantine ends it will be the first thing I do, no doubt. 🥰 
---
🌵 | What do you need more of in your life? | 🌵
I'll combine this question with the previous one, I need more relaxation moments right now and having fun in my life and understand that it's okay if I don't fulfill with everything, every single day, you know? & Right now especially I need my family, I haven't seen them in days and although we always talk on the phone, I really want to run to see them and be with them, but well, I understand the situation, so I must wait.
---
🌵 | What is something you buy that you always consider quality first? | 🌵
I hope I'm understanding the question, but in general, I always consider the quality of everything I buy first or at least I try. But especially my coffee lol, I had a little obsession with a specific brand so I don't take any other than that. I feel SO spoiled when I say that lol but hey it's my little treat that I always do for myself.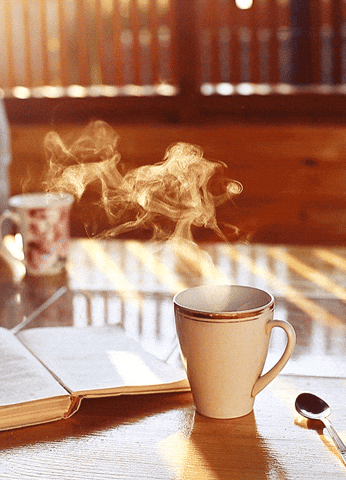 ---
🌵 | When did you last cry? | 🌵
OMG, first of all, I'm a VERY sensitive person and given the circumstances, you know, it's even worse lol
I think I cried a couple of days ago, I don't want to talk about it much, but I do want to share with you that sometimes, I don't know if this happens to you too let me know in the comments, I feel overwhelmed and I cry, but then I feel more relieved and I know I needed that, you know? as in a certain way, my personality is very sensitive and crying is something I sometimes need to do. It sounds so weird when I say it, but I hope you understand, I know there are people who are much harder and never cry and I understand and respect that, but I cry even watching movies. Dog movies are my weakness, I swear.
---
🌵 | What are you grateful for? | 🌵
Thank God I can say that I'm grateful for many things in my life, but especially for the people on my life right now, for my family, obviously, for my beautiful and wonderful boyfriend who always supports me & for each one of you for every day to be with me with a simple visit to the blog, with an encouragement comment or a "like" showing support, honestly I feel absolutely lucky to have you in my life, and I know it sounds cliche but I swear I don't know what I would do without this blog and without your support and I hope I'll never ever find out.
Speaking about the things that I'm grateful for, let me thank you and tell you how much I love you because the blog has 4,400 followers  🎉 & I feel SO happy and blessed, thanks for trusting me and deciding to follow my crazy content, you're amazing and I promise to do my best ALWAYS. ❤️ 
---
🌵 | What is your favorite season? | 🌵
AUTUMN!! 🍂  I love this season and I'm happy because it has already started a couple of days ago in my country, and although it's still hot as hell, the leaves have already begun to fall and everything looks a little more orange and brown, LOVE IT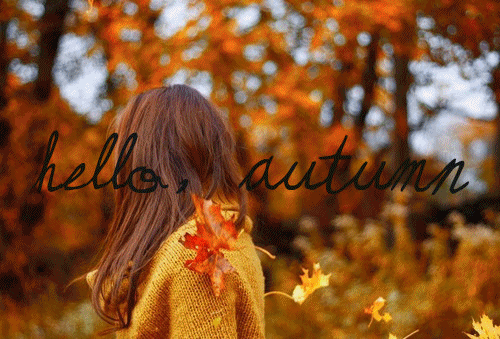 ---
🌵 | What is your favorite smell? | 🌵
Oh, I don't know… but I adore all sweet and fresh fragrances, all those with strange names lol
I love when something smells like mint, my brain loves that or very soft fragrances, it's that type of smells, you know?. I know for sure that I don't like floral fragrances at all, though, for some reason.
---
🌵 | Woods or water? | 🌵
Easy: WOODS!! water in general, although I'm Pisces, is not my element, I like it, but I don't know how to swim and I'm a little afraid of it, my boyfriend has tried to teach me thousands of times but for now he has failed lol
---
🌵 | What is your favorite word? | 🌵
Oh, favorite word? I don't really think I have one, maybe I do, but I don't remember now sorry, instead, I'll put one of my favorite gifs for you to enjoy!  🥰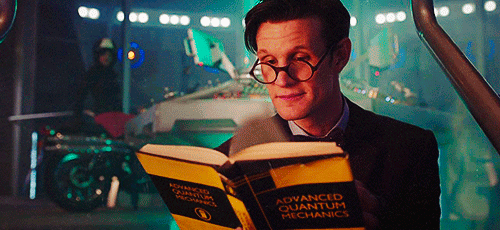 ---
🌵 | Would you rather have a sandwich or a drink named after you? | 🌵
I LOVE this question OMG, lol, ….. I think a drink, something like lemonade with mint, ginger and lots of ice, something cool to drink in summer. I should have a version for the winter, though, but we're working on that lol.
---
---
Nominations
Books In Her Eyes | Book Princess Reviews | Nightcap Books | Belle Can Read | The Voracious Bibliophile | Traveling Sisters Book Reviews | Whimsy Pages |  Reads and Thoughts | The BiblioSanctum
---
Questions
Do you have an unpopular opinion? (doesn't need to be bookish related)
Do you eat or drink while reading? What?
If you could replace a bookish character, which one would it be? & why?
Do you have any kind of "ritual" or preparation for before reading?
If you had to read only one genre forever, what would it be?
Least favorite literary character & why?
Your thoughts on the bookish community & who inspires you?
What is your perfect weather or time of day to read?
An author that although you have tried, it doesn't work for you?
Top 3, favorite books within your favorite genre!
One of your most important goals for this 2020?
---
---
Original background image HERE
🌿 
I hope you enjoyed it! I'm glad to get going and bring you more of this kind of posts,

I wish you the best day my love & as always, let me know ALL your thoughts in the comments, I LOVE to talk with you 

🌿