Title: Thunderhead
By: Neal Shusterman
Series: Arc of a Scythe #2
Pages: 504
Published: January 9th, 2018
By: Simon & Schuster Books for Young Readers
Genre: YA | Dystopia | Sci-Fi | Fantasy
Buy it: Book Depository
---
Rowan has gone rogue, and has taken it upon himself to put the Scythedom through a trial by fire. Literally. In the year since Winter Conclave, he has gone off-grid, and has been striking out against corrupt scythes—not only in MidMerica, but across the entire continent. He is a dark folk hero now—"Scythe Lucifer"—a vigilante taking down corrupt scythes in flames.
Citra, now a junior scythe under Scythe Curie, sees the corruption and wants to help change it from the inside out, but is thwarted at every turn, and threatened by the "new order" scythes. Realizing she cannot do this alone—or even with the help of Scythe Curie and Faraday, she does the unthinkable, and risks being "deadish" so she can communicate with the Thunderhead—the only being on earth wise enough to solve the dire problems of a perfect world. But will it help solve those problems, or simply watch as perfection goes into decline?
| Goodreads |
---
 🌿 Scythe (Arc of a Scythe #1) by Neal Shusterman
---
"if we were judged by the things we most regret, no human being would be worthy to sweep the floor."
I have to mention how much I love this world and the characters, which I've said a lot in my review of the first book, but it continues to be so. This is one of the most interesting and original dystopian concepts I've read, and in this book, it's an even more powerful and informative factor, with a huge impact. I've already created a super close bond with the characters, so I suffer and am happy along with them. In addition to this being a fantastic fantasy book, .it's also an ingenious discussion about what's politically right or not, it discusses a lot about life and death and about the purposes of the human being. An incredible book
Thunderhead takes place almost a year after the Scythe's events. We follow Rowan who's now known as "Scythe Lucifer", a dark hero who tries to cleanse the Scythdom from corruption, killing scythes with dark intentions who enjoy in a macabre way taking people's lives. This has made all scythe members alert by searching for him. On the other hand, we have Citra who, as a junior Scythe under the protection of Scythe Curie, wants to change the corrupt system from the inside, but things are starting to get more difficult for her when she must also face a group of scythes who call themselves "the new order". Even with the help of Scythe Curie and Faraday things don't seem to be going in the right direction. The only one with the capable power and enough wisdom to change everything is Thunderhead itself, the great AI that controls the world, but what will be its stance in a world that's thought to be perfect?
What an extraordinary story, I really don't know why it took me so long to pick up this book after finishing Scythe, but hey, here I am and I ended up loving it as much as the first book. This story has amazing quality in terms of plot construction, and I love how despite having hundreds of elements of sci-fi and obviously surreal and fantastic ones, it touches on such earthly and current topics about human life and the meaning of it, what is the right thing to do in a world that's apparently "perfectly" organized. There's a lot of corruption behind the Scythe organization, which we knew from the first book, but this time it's possible to feel that tension that exists between themselves and how they're divided among those Scythes who still believe in taking lives deserves a great responsibility, sensitivity and empathy, and those of the "new order" who think that it's good to enjoy doing it. It's a super interesting discussion that put us, the readers, to think about what's the morally correct thing to do, it puts me in an interesting position that I personally enjoy a lot. I love when books manage to make you debate internally and leave you thinking.
"Death must exist for life to have meaning."
In this book, as its name indicates, we have what we know as Thunderhead, which is the central mind and the one that manages everything in the world (with the exception of the Scythes), as a main character. I love to see this AI begin to ask itself questions that had never asked itself before, it grows in it a lot of doubts about the rules that have been imposed on it and there's a lot of debate about whether what it does is right or not. We witness it has a kind of existential crisis with amazing monologues, I love that has its own little section before each chapter, it gives a powerful depth to the plot and makes you feel that uncomfortable feeling of tension because you know that something very bad and chaotic is about to happen. In addition to containing separate monologues from the story that's going on, at the same time we can clearly see that have a very obvious connection to it and that Thunderhead is trying all the time to send us hidden signals and messages letting us know that knows and is aware much more than everyone thinks. This is one of my favorite factors in this book, and the outcome is phenomenal, I can't wait to know what happens next regarding this.
The writing style is brilliant as always, I love the power of this great writer to not only give us a highly informative book with an intense plot line in politics and exciting debates, but it gives us a very easy to read and highly engaging story. Let us remember that this is a book that focuses on a highly advanced world where human beings have overcome and conquered every problematic aspect of life, even death. This gives a lot of depth because you know that there will be a lot of human discussions behind and the author has done an exceptional job. It discusses how human motivations work in a world where we can all do and be who we want, environmental situations also discuss things a little beyond our world and the possibilities of the universe, it's very complex but extremely interesting to read. The dialogues are very good, they always place me perfectly on the scene, I really enjoy them.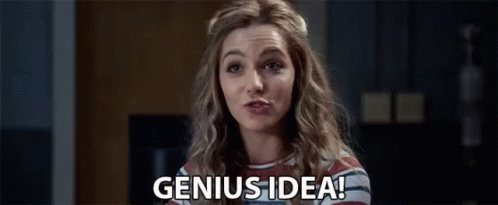 The characters as always are one of the strongest and most solid points of the book. I'll talk a little bit about each one, how I felt about them and what their motivations are in this particular book.
First, and I think one of the most important characters has been Rowan, who for me has been the character with the greatest growth due to everything he has had to live. We see a Rowan more in contact with his dark side, wanting to do justice by his own hands and facing many doubts about who he really is and what role he is taking within the organization that wants to hunt him down. I really like him because I think he's multifaceted, and you can see him being absolutely ruthless but we can also see him having the kindest heart and wanting to protect those he loves, I love that about him.
Then we have my beautiful Citra, a powerful character that I love, and although this time I feel that she has had a secondary role, I enjoyed as always her role in the story. We see her become more powerful and mature with her new position and also with a great internal decision about changing things and making a better world, she has a very kind sou' but she is also daring and says what she thinks, I adore that. Scythe Curie is EVERYTHING, I adore this woman, she's powerful and wise and always has the right word. One of my favorite things was her relationship with Citra, what has been built between them is absolutely beautiful and much appreciated in this book, a relationship of love and care for each other.
Then let me mention one of my favorite characters in life: FARADAY, whom I still LOVE, I love how the mind of this great wise man works, I like as always is one step ahead of others and sees possibilities where no one has ever seen before, it made me very happy to have a little more of him in this book, I missed him so much!
I love to see Citra and Rowan together, and although this time we see them together in just a few scenes, they're very good and they still make my heart beat a little bit faster, I adore these two.
Then we have new characters like Munira whom I still don't know that much, but she has a very important role and will surely stand out more in the last book and Greyson who's a new character extremely important to the story, I really liked him, he's a normal boy but he has a super special connection with Thunderhead who has cared for him since he was a child, but when he thought he had his life planned, unexpected situations are present and his life ends up taking an absolute turn to place him in necessary places. I think that thanks to him we know more about the world and other facets of it, as well as Thunderhead himself, I think he's a breaking point for the story and I love his part in all that, he's a super-smart boy and I hope to see him more in the next book. On the other hand, although it's not exactly new, we have more of Tyger in this book and his line in the plot is one of the ones that has surprised me the most, I really didn't see coming anything of what happened.
Obviously, we have the darkest and most evil side in this story, but I don't want to mention who they are, nor give too much information, because it would be a spoiler, so I prefer to leave it as a mystery so you feel even more like reading this incredible story!
"Because rain is the closest thing I have to tears."
The ending is heartbreaking, as many of you warned me, I stayed for an hour after reading thinking about what had happened, it's a shocking and unexpected ending at least for me, but at the same time, it has that effect of impacting and leaving you wanting to know what will happen. I had too many feelings reading it, throughout the book, there's a strange tension, but in the ending, when everything unravels, it's like a great set of things and generalized chaos that managed to move me even with characters I never liked. I think the most shocking thing is knowing that from now on many things will change in this world in general and surely we'll see a more chaotic panorama in the last book. I fear for my babies, but I trust that they'll be strong enough *fingers crossed* lol, I don't know otherwise, if I will be strong enough, because Oh, my poor heart!
To summarize this review I want to recommend that you read Scythe so that you meet this unique world, I really think that most could love the concept, it's intriguing and you can't stop reading, SUPER ADDICTIVE. Loved this sequel, an example of a very well-made sequel with a lot of informative content and a high impact moment, in addition to the plot moving a lot, it's incredible how much can happen between one book and another, even within the same book, everything can change and evolve in a moment. This is a powerful story that debates a lot of the thoughts of the human being but seen from the point of view of an AI, which gives it something special. If you like dystopian worlds, sci-fi elements and above all, very well-created multifaceted characters, you'll love this one. You can also enjoy exploring very interesting political issues, conspiracies, and unexpected plot twists. Simply incredible.
---
4.5/5
---
Have you heard about this book? | Have you read it? if not, Would you like to read it? | What do you think about it?
🌿 Feel free to leave your comment below, I always love to know what you think 🌿