⚡️ Hi guys, I hope you're having an AMAZING day, full of good readings! 💞 Today I bring you another discussion post! (super excited), It's something that really makes me happy to have started doing this year and I don't want to start without thanking you for the support you have given me in my previous posts, it means the world to me. So, I love checking out this type of posts around the blogosphere, so I think it could be fun to start writing them myself and share with you so we can all talk about different topics related to the literary world, books & blogging. In the past I've felt kind of insecure about doing this because English isn't my first language and something in my mind was afraid that my concepts wouldn't be understood correctly, you know? But you know what? I stop being afraid this 2020 and I'm really encouraging and daring to new things, I also feel much more confident with my writing and I know that you'll understand me, so it really shouldn't be a problem. 🥰
Today I come back with a slightly lighter discussion perhaps than my previous ones, we'll talk and focus on Rating Systems, how important this is for our reviews or when rating our readings and what meaning they have for me personally. I think it's interesting to be able to talk a little about this topic, I think it's not very touched so I am dying to know your opinion about it. We'll gradually see each point that I think is important or interesting to discuss on this topic and then we'll be able to chat in the comments, which is always a blessing! ❤️ 
If you want to check more of my discussion posts I have 2 others because I've just started doing it, so I'm very excited… if you have the opportunity to check them out t would mean a lot to me: The first is all about Book Reviews & the second is all about The Meaning of being an International Book Blogger.
I LOVE you, THANK YOU SO SO MUCH, for the support 😊, I don't want to stop saying it, I feel honored to you to be in my life and that you allow me to be in a piece of yours. So without further ado, let's get started! & I hope you enjoy it ⚡️
---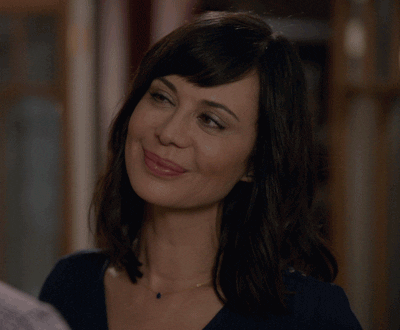 For me Rating Systems are super important, maybe I put a lot of weight on a couple of stars and numbers lol, but for me, they not only have the responsibility to transmit with just one view what I felt for the book but it's also a great reminder for myself of what I felt for that book. When some time goes by and I don't exactly remember what the book was about, I can read my reviews, of course, but for some reason, my rating always takes me to that moment and helps me a lot to remember my feelings for the book. Besides being important to me personally, because I enjoy using them, I really like to see other types of ratings around the blogosphere in other book blogs, I love checking book reviews on other blogs, which I talk about a bit on my post about reviews, and sometimes I don't have ALL the time I wish I have to read the whole review, so seeing the rating makes me know what to expect, you know? Somehow it prepares you for what you're going to read and I can also feel better the feels of the readers while I read their reviews, I know it sounds a bit complicated to talk about ratings, but it has a great meaning for me and I really like to see them used.
I LOVE when other bloggers get creative, I personally use a star system, I'll talk more about that below, but there are other people who choose to use another type of system, and I find it super cute, I've seen from tardis to cakes, also from princesses to coffees … I just fall in love every time I see a new style, it's so aesthetic and beautiful to see, also you can see the work and dedication put into what they do and I really appreciate it and find it very beautiful and original.
So in summary, YES, I LOVE having a rating system and also see other systems on other blogs, I think it's a very useful tool.
---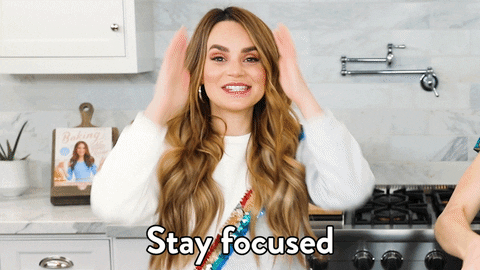 As I said before, I use a star rating system, I know, nothing too fancy, but I like it a lot. I thought about changing it and maybe doing something with feathers more fun for a while, but then I always return to my stars and the truth is that I feel quite comfortable with them, they're familiar to me, so they're staying for now.

Oh, look at that! It looks like a Christmas tree lol, I wanted to put it here for you to see my simple but effective rating system, you probably have seen it if you ever checked my reviews, but here you have a complete panorama. I found the stars on Freepink and I loved it, it was just one of the images and then I edited it with Adobe Illustrator and that's it. I'm not an expert editor, much less a graphic designer, so doing this was already an achievement for me *clapping myself*.
So, you can see I use half stars and I do this just because it feels so good in my head, and there's no way I can explain this perfectly, but you know… when you really like a book for example, and you know it's SO good but not enough to be 5 stars and you feel 4 stars is too little? well, there's when the wonderful 4.5 stars come to save me. I adore the half stars, they're very useful for me and they help me a lot to express my ideas about a book better, so without a doubt, they're indispensable in my rating.
Sometimes I get a little desperate that Goodreads doesn't have this option yet because I always feel like I have to make a decision that makes me feel uncomfortable, you know? In my heart and mind, it feels right to put the full 5 stars if a book is 4.5 for me on Goodreads. I understand and respect that some people prefer to put 4 stars and then clarify that it's a 4.5, in fact, I have seen that this is more common to do, but personally, I can't because I feel that I would be giving an imaginary half star, you know? LOL, so I prefer to up my ratings. Even so, I would love to have the half stars, would help me a lot and would make my life easier.
So, you may wonder how it really works for me, well I tend to be quite demanding with my readings that's why I hardly ever give 5 stars. I already told you how I use half stars, I'll ignore that and I'll show you in a simpler way what each number means to me from 1 to 5 stars, also I always have it as a separate page where everyone can check it out HERE.
DNF– I'm not interested enough to finish it (I don't give a book a rating if I don't finish it)

1 ⭐️ – *Bad*: I didn't like the book at all and I wouldn't recommend it
2 ⭐️⭐️ – *Meh Read*: The book has some good point, but even so I didn't like it or it wasn't for me and I wouldn't recommend it
3⭐️⭐️⭐️ – *Good* I think it was a good book, I liked some aspects of it and I would probably recommend it
4⭐️⭐️⭐️⭐️- *REALLY Good*- I really LOVE this book and of course, I would recommend it
5⭐️⭐️⭐️⭐️⭐️-*EXCELLENT* – I rarely give 5⭐️, and if I do, I just LOVE the book, it's PERFECT for me, you have to stop everything you're doing and run to read it
---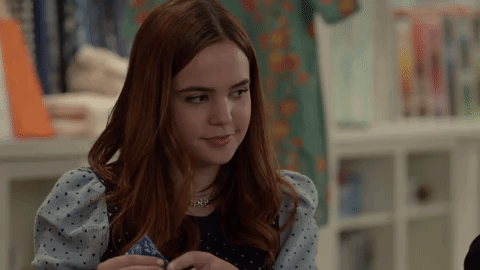 Even when they're important to me and I enjoy using a rating system, I don't think it is SO important for the community as such, no more than the words themselves and I say this because I've seen bloggers remove this resource entirely from their reviews or even change it for simpler things, like recommending the book or not just in words, and I could see that it's perfectly possible to talk about a book and give your opinion clearly without the need for a rating. A while ago I asked on Twitter about whether people had a DNF shelf on Goodreads and then we all have a super interesting debate about it and one of you told me that had stopped using rating in general, that using them stress her, and she felt super comfortable now, which seemed great to me because we always go back to the first rule: which is to do what feels good for ourselves, right? If it feels good, it's probably the right thing to do, and I have a new perspective on it now.
I talked a little about DNFing in that tweet, so I would love to know your opinion about it too since we're talking about ratings, Do you classify your books if you don't finish them? Do you have a separate shelf for them? Do you give them a rating or review? I want to know EVERYTHING!!
Personally, I have a separate shelf where I put them, but I don't classify them as read if I don't finish it because it just doesn't feel right to me. Then I give it a review, explaining why I didn't finish it and what are my thoughts in general, but no rating.
---
To conclude, I think that I don't have much more to add, but I would like to remind you that rating systems are so diverse and can be as unique as you want it to be, the important thing, in the end, is that it feels right to use it, that it has some kind of meaning for you and that isn't a pressure factor. If this is not something which you feel comfortable with, I understand it 100% and I've seen that it's absolutely possible to have a clear and safe opinion of anything without the need to use any type of rating system. On the other hand, there are as many variables as I have already told you before, I've had the pleasure of coming across hundreds of different ways of rating even when they're not the most conventional, they're super interesting and entertaining to see. Express yourself in the way you like best, be creative and feel good while doing it, that's the most important thing!
If you decide to use a rating system because you think it's fun but you don't really give it much importance, then it's super valid too!
I think that in the end rating systems, or the lack of them, are factors as diverse as the opinions of people writing reviews and reading books.
---
---
Credits for the source of the original image HERE

Thank you SO much in advance for reading this and I hope you liked it & thank you, as well, for all the support and love!

❤️
🌿 

Now, is the time to Chat!

: What do you think about Rating Systems in general?| If you use one, What type do you use? | Are you demanding with your rating? | Do you use half stars? & What do you do when DNFed a book? 🌿
Feel free to leave your comment below, I always love to know what you think