🌙 Hi, guys! I hope you're having a wonderful day full of good readings. Super excited cause this weekly series will be focused on helping me clean my Goodreads shelves and also prioritize some readings and organize myself in general. I LOVE this idea, I know that many of you already know it and do it as well, the creator is the incredible Destiny | Howling Libraries | 💫 whom I love as a human being and I respect a lot as a book blogger ❤️, so it's really a pleasure to start with this new project especially because it's created by someone who I admire a lot and that makes me very happy, I also really need help to organize my books, So here we go! 👏🏻 
I wanted to give it my own twist to make it more fun and also fit my needs or what I hope to do with my books and my readings. So I've decided that as well as Destiny, I'll be opening voting every week so that you can participate in the whole process and help me decide which books to prioritize, for this: I'll ask you to vote for one of the books in the "LOWS" section and not only I'll be adding it to my priority list, but I'll also be creating my own TBR Jar with each of your choices!. So, every week the book you choose from my selection will be added to my TBR Jar and then at the end of the month, I'll choose one of them to read and finally give a real chance to it. I'll not be removing all my "LOWS", only some if necessary, maybe one per week or sometimes none, I'll be super honest about them and I hope you can help me make a decision anything can happen in these posts! LOL 🥰 
I hope you like this idea, I think it will be fun, I'll be cleaning my Goodreads shelves a bit, which is great, but you can also participate in the process and so will have a super interactive experience, so we can all have a little fun ❤️. I hope you enjoy it, thanks for the support always, from the bottom of my heart & LET'S START!  🌙
---
Rules:
Link back to the original post at

 Howling Libraries
Sort your Goodreads TBR shelf by date added, ascending
Find 5-10 (or more, if you feel ambitious!) titles to purge from your TBR (the "lows")

ALTERNATIVE OPTION: Find 5+ titles that are at the BOTTOM of your TBR—books you want to read someday, just not right now!

Post those 5 books in the list, with a brief explanation
Next, sort your Goodreads TBR shelf by date added, descending
List the last 5 (or more!) books you added to your TBR, with a synopsis or your brief summary of why you added it (the "highs")
---
Thank you SO much if you voted on the previous week post and thanks to you as well that have let me know your thoughts, it was really helpful to make my decisions ❤️
✔️ I KEEP ON MY TBR | Letters to the Lost (Letters to the Lost #1) by Brigid Kemmerer & Long Way Down by Jason Reynolds
❌ LEAVES MY TBR | People Like Us (People Like Us #1) by Dana Mele,  The Cage (The Cage #1) by Megan Shepherd, Busted by Gina Ciocca, Captive Prince (Captive Prince #1) by C.S. Pacat, When It's Real by Erin Watt &  The Belles (The Belles #1) by Dhonielle Clayton
⚱️ TBR JAR | Finnikin of the Rock (Lumatere Chronicles #1) by Melina Marchetta & The Unexpected Everything by Morgan Matson
---
🌙 LIFEL1K3 (Lifelike #1) by Jay Kristoff | We started with one of which I'm not quite sure, especially because the genre is sci-fi, but I won't take that as an excuse because lately I'm trying to get that paradigm out of my head, so I'll say it's mostly because I think it will be heavy in terms of robotics, which I don't really interested in. As for the author, I want to read something by him, but for this, I have his book Nevernight that's much focused on fantasy. So I don't know … The book is about Eve and she dedicates her life to building robots and recently discovered that she can destroy electronics with her mind. Something called Brotherhood wants her dead, but one day she finds an android, in a ruins, called Ezekiel and her world changes completely. Together with her friends, she and Ezekiel will undertake a journey to save those she loves, and on the way, they'll discover dark things about her past.
Let me know what you think about this one! I've heard the best things about the author, but if it's very heavy in robotics, as I think it is, then I don't think it's for me and it's fine.
---
🌙 All of This Is True by Lygia Day Peñaflor | This seems to be a mystery book that follows 3 POVs of a group of friends who are fans of a book called Undertow and one day they have the chance to meet and spend time with Fatima Ro, the author in person. They're all super excited and happy with the opportunity, but something happened with this person call Jonah, and they all hope that Fatima never discovers their secret.
I'm not sure about this book as a mystery as such, I feel that the plot sounds interesting, but also quite vague and if I have to get carried away by the reviews of the people I trust and share my tastes, then I think I should let this one go. But what do you think? I haven't heard much about it since its release, so I would like to know your opinion!
---
🌙 The Way You Make Me Feel by Maurene Goo | This popular book is about a girl named Clara who loves to joke around, but when one of her jokes goes too far, her dad sentences her to work on his food truck, together with her uptight classmate Rose. Clara soon realizes that Rose isn't as bad as she thought and perhaps she feels interested in her father's company. This is a summer where Clara will start to take things seriously and leave her old self behind.
I like stories where the characters are on a discovery and growth journey, so that's great, on the other hand, contemporary has to be really good or have a solid factor for me to enjoy it, I like it when I can have a light reading too, but I prefer some more spicy, you know? I know that people I love in the community love it, so that pushes me to try it, but what do you think?
---
🌙 The Window by Amelia Brunskill | This book is about twin sisters, one of them is named Jess and while she's super shy her sister Anna is athletic and much more outgoing. One day their lives change when Anna falls to her death from the window of her room while trying to sneak out, everyone says it was an accident but Jess doesn't believe it, something doesn't add up and so she begins to ask herself questions, Where was Anna going? Who was she meeting? And how long had Anna been lying to her? On Jess's journey of discovering what happened to her sister, she'll soon begin to discover many things that she didn't know about Anna and perhaps the truth is darker than she thought.
Sounds great, I love stories that involve sisters and more when there is a plot of suspense and mystery surrounding them. But I haven't heard almost anything of this book since it was released, so that makes me doubt and I've also seen average reviews so I don't know guys, I have some doubts, although I think it might be something I enjoy … What do you think about this one?
---
🌙 The Princess and the Fangirl (Once Upon a Con #2) by Ashley Poston | This book is a companion to Geekerella and occurs in the same world, it follows Imogen, a normal girl, fangirl of the TV show Starfield & Jessica who's the actress who plays Princess Amara on the show, who only wanted to escape for a while of that crazy world. When their worlds collapse, they look a lot like each other, but they quickly become enemies. But when the script for the Starfield sequel leaks, everything points to Jess, so the girls decide to exchange places to find out who's responsible.
Surely it will be a lovely book, I can feel it, I loved the first book, I really enjoyed it because I have a weakness for Cinderella and its modern stories, but I don't know if this will be something similar, what do you think? I think I would give it a chance and see how it goes, especially since I think that the author's writing style is super easy to read.
---
🌙 Pines (Wayward Pines #1) by Blake Crouch | You probably already know at least what the book is about because it's very popular, but I'll tell you just a little of what I know because maybe it seems crazy, but I've NEVER read the entire blurb of this book because I want to go into it knowing nothing, obviously, its popularity has made me know a little about what's about, but I don't know in its entirety and I want it to continue like this.
The book basically focuses on a secret service agent arriving in Wayward Pines in search of two missing federal agents. He has an accident and wakes up in a hospital in the town, and although the people seem friendly enough, something seems out of place.
Once I saw a couple of episodes of the TV show, but I didn't understand anything that was happening because obviously I didn't see it from the beginning, so I decided that I would read the book first and although I haven't read it yet I WANT TO DO IT!! I don't know why but I feel like I going to love it, because it's a mystery and I adore its setting into the woods and in a creepy town, it sounds great, have you read it? let me know in the comments!
---
🌙 That's Not What Happened by Kody Keplinger | This book tells the story about a school shooting that happened three years ago and a girl who lost her best friend Sarah that day. Everyone thinks that Sarah died that day proclaiming her faith, but that's not true, and only her best friend knows the truth because she was there with her at the time. Now Sarah's parents are about to publish a book about it and it could be the last chance for the truth to come to light.
I'm very interested in the idea of ​​the book, I am not very sure what happened or didn't happen with this girl, but I'm interested in reading it, on the other hand, I haven't seen positive reviews, I checked it out and it seems that it's quite average, but if you're interested in knowing more about it, I would be willing to give it a chance, I'm sure will hit hard and I really like hard-hitting stories, so maybe I could like it.
---
🌙 Uninvited (Uninvited #1) by Sophie Jordan | This book follows a girl, Davy, who tested positive for Homicidal Tendency Syndrome aka the killing gene, and because of this, she loses everyone, her boyfriend, her family, and her promising future. Davy herself is scared because she knows that one day she's likely to kill someone and only Sean can relate to her story. Davy wants to trust him, but it could be lethal.
I want to read the author SO MUCH but I own her Firelight trilogy, so I know I'll start there, as for this book I don't know, it sounds very promising, I think the idea is unique and could have quite intense scenes, but I'm not sure. If you have read this book, let me know in the comments, it would be helpful to know a little more about it since I have almost no knowledge.
---
🌙 In the After (In the After #1) by Demitria Lunetta | This book follows Amy and she's a survivor in a world now full of dangerous creatures that came out of nowhere and devour people. After some time surviving and rescuing other people, the rescue finally comes for them and they're taken to a place called New Hope where they can apparently live normally safely lives, but soon Amy discovers twisted secrets that could end their lives.
I've had this book for so long that it's not even funny anymore lol, once I heard about it, the cover enchanted me & I love the promise of an apocalyptic world, but I haven't heard the best things about the duology and I guess I've been postponing it due to that, even so, maybe I want to give it a chance, maybe I'll enjoy it. Have you read it?, did you like it? Let me know!
---
🌙 What I Lost by Alexandra Ballard | This book follows a girl named Elizabeth who suffers from an eating disorder and due to this being admitted to a center to recover, Elizabeth is determined to undergo treatment, return home and continue to restrict her food. Once there, she begins to receive anonymous mysterious packages. Are they from her ex-boyfriend, a secret admirer, or someone playing a cruel trick?
I can say for sure that this will be a super hard read, the topic of eating disorders is always super painful to read or see, so that's a fact. I'm interested because I heard a couple of Booktubers talking about it and it sounded amazing, super unique and tough. But it's been a while since I've added it and I start to wonder if it's something I'm still interested in reading, you know? It should be at the right time because it will hit hard, but it sounds great and there's a mystery in the middle that could work.
---
🌙 The Raven and the Dove (The Raven and the Dove #1) by Kaitlyn Davis |Three shocking betrayals. Two star-crossed lovers. One unforgettable journey. If you like fierce heroines, brooding heroes, forbidden romance, and action-packed magical adventures with twists you'll never see coming, don't miss The Raven and the Dove! ( Fantasy – YA – Romance – Retelling )
---
🌙 In Five Years by Rebecca Serle | Brimming with joy and heartbreak, In Five Years is an unforgettable love story that reminds us of the power of loyalty, friendship, and the unpredictable nature of destiny. ( Contemporary – Adult – Romance – Magical Realism )
---
🌙 Recursion by Blake Crouch | Memory makes reality. That's what New York City cop Barry Sutton is learning as he investigates the devastating phenomenon the media has dubbed False Memory Syndrome-a mysterious affliction that drives its victims mad with memories of a life they never lived. ( Sci/Fi – Adult – Thriller )
---
🌙 The Deep by Alma Katsu | Someone, or something, is haunting the Titanic. ( Historical Fiction – Adult – Horror )
---
🌙 The Better Liar by Tanen Jones | When a woman conceals her sister's death to claim their joint inheritance, her deception exposes a web of dangerous secrets in this addictive new thriller for fans of Megan Abbott, Gillian Flynn, and Paula Hawkins. ( Thriller – Adult – Mystery )
---
Credits for the source of the original image HERE
 🌿 Now is YOUR time to decide! 

Choose one of the books in my "The LOWS" section and I'll add it to my TBR JAR to give it a chance at some point.



I'll be making the decision of which books I'll be letting go of my TBR completely, cause I really need to clean this out, after knowing your opinion and in the next week I'll let you know 

🌿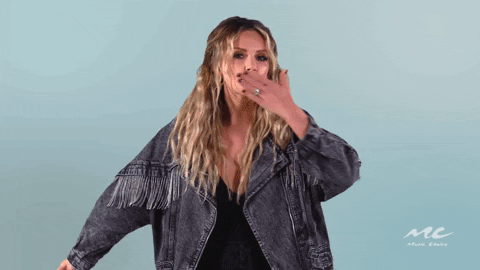 Let me know EVERYTHING you think in the comments, you know I LOVE to know and talk with you  🥰